LISTS
Remembering the Work of Experimental Innovator Yoshi Wada
By Jennifer Lucy Allan · August 23, 2021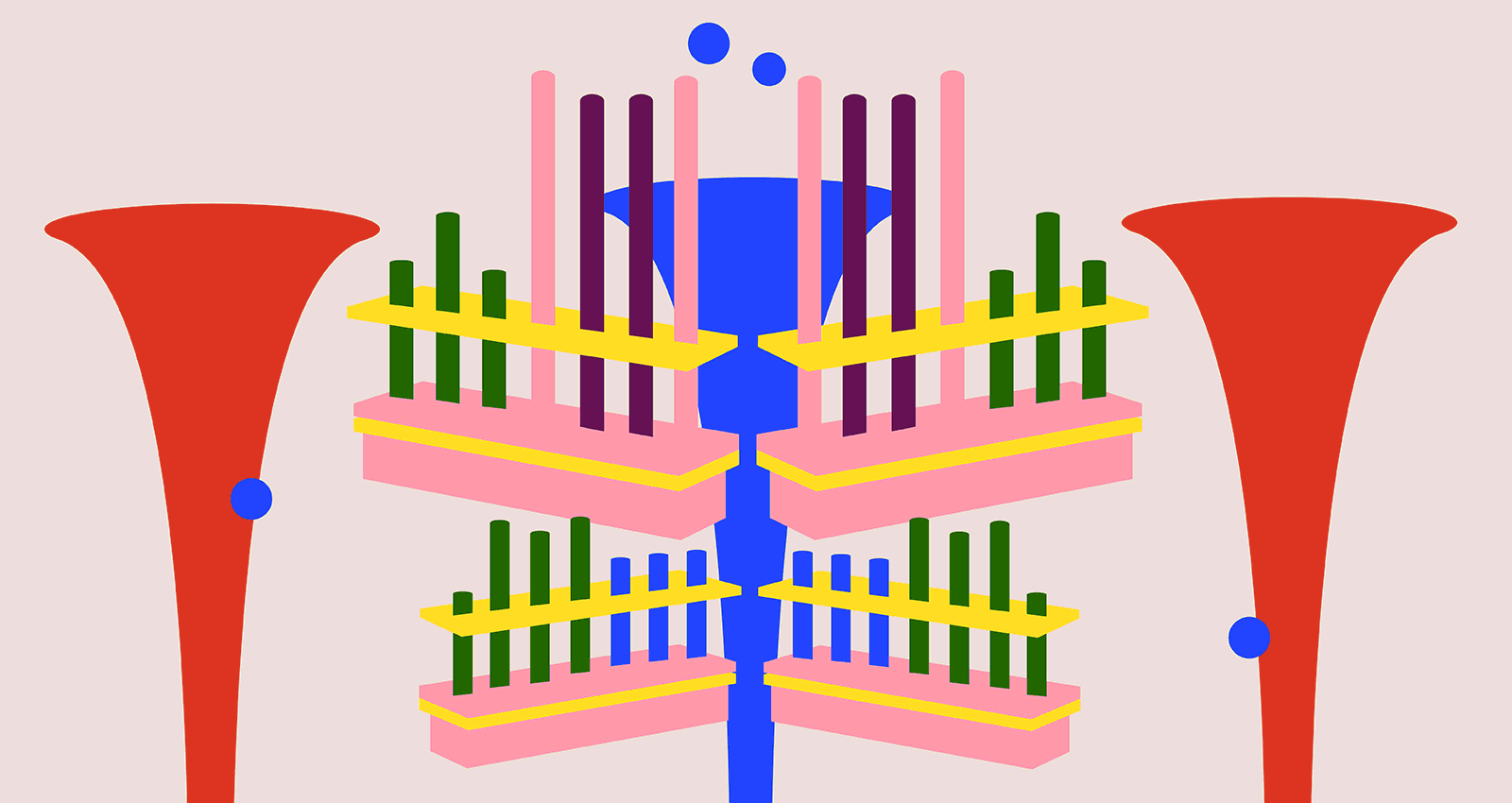 Yoshi Wada died on May 18th of this year, at the age of 77. He was a musician, an artist, an instrument builder, a bagpipe player, and, by all accounts, a mischievous character, whose work represents a crucial chapter in the history of minimalist art. His pieces were centered around almost visceral drones, and his installations considered the ecstatic potential of air, acoustics, and sound. They were performed using handmade bagpipes, custom-built pipe organs, and gigantic horns built from commercial plumbing parts.
Yet despite the long shadow he casts across the history of experimental music, few recordings of his works were widely available until the late '00s, when they were released on CD via EM Records. More recently, Yoshi's son Tashi has been reissuing his father's work through his own label, Saltern. Yoshi's albums were rarely intended to be albums in the conventional sense; they were primarily a documentation of his live shows. In fact, Yoshi had to be persuaded to release anything at all. It was Tashi who convinced him his work should be available to the public. "Each of his albums is more than just a recording," Tashi says. "It's the culmination of a body of work that took years to develop, from the building of the instruments to the mode of improvisation and the structure of the composition, which were often informed by specific acoustic spaces. All of this is embedded in the sound you hear on the recordings. He wasn't a fan of electronic amplification. He preferred the acoustic sounds to interact in the air itself—which maybe explains his reservations with recordings."
Yoshi originally studied sculpture in Kyoto, growing up in a conservative city with a conservative family. He moved to New York in the late '60s and soon met George Maciunas, the founder of the avant-garde Fluxus movement. Maciunas became a lifelong friend to Yoshi, once stranding them both for a week on a Caribbean island that he'd tried to buy in order to start an artist colony. Into the '70s, Yoshi studied with La Monte Young and Pandit Pran Nath, while also working as a carpenter and laborer, renovating buildings in the febrile downtown arts scene. The job gave him access to spaces in which to make his own work and, crucially, to practice bagpipes, an instrument he began playing after attending a Highland Games in New England.
There's a compelling sense of presence to Yoshi's work. Many of the available recordings retain the distinct spatial acoustics and aural intrusions of the places in which they were recorded, and his custom-built instruments produce mammoth sounds with small imperfections that add character. The album sleeve for Lament For The Rise And Fall of the Elephantine Crocodile includes an image of Yoshi playing next to one of his instruments. It has a huge canvas bellows—a tubular industrial monstrosity, big enough for a human to climb inside—and is connected to a clump of carved wooden drone pipes that look as if they bloomed from the venue's concrete floor. One of Yoshi's compositions, Lament for the Rise and Fall of Handy Horn, instructs players to sound hand-held air horns until they run out of air; it was a particularly unpredictable piece, as the cheaply made horns often failed. "There's a sense of humor in a lot of his work," says Tashi. "It's not something you might gather from listening to a recording, but with Earth Horns, it was a three-hour performance on these huge horns—there's something kind of absurd about that."
Tashi says that when they would perform together, things would even break just as they were walking on stage. "All of these projects were kind of unmanageable," says Tashi, "but my dad wasn't afraid to try new things and go against the grain. It's been an important, lasting lesson for me…He just went for it."
Here, we look back on some of the experimental innovator's crucial works.
---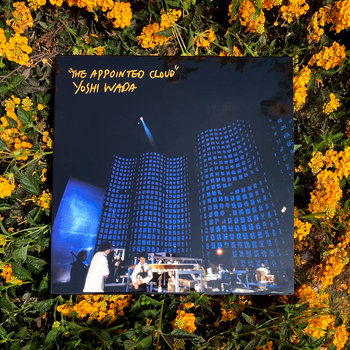 .
00:10 / 00:58
Merch for this release:
Vinyl LP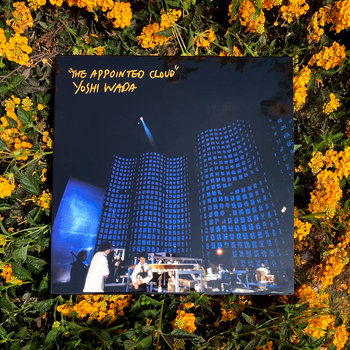 Created for—and installed in—the Great Hall of the New York Hall of Science, "The Appointed Cloud" was Yoshi's favorite recording of his work. It marked the beginning of Yoshi's work with large-scale sculptural installations and interactive art, and included bagpipes, a custom pipe organ, sheet metal, gongs, and percussion. Certain parts of the sculpture could be controlled from a nearby desk, which had been programmed by David Rayna—allowing the audience to man the controls and play with the sound.
.
00:10 / 00:58
Merch for this release:
Vinyl LP
The title to this piece is a reference to Yoshi's custom instruments. One of them was shaped like a crocodile, and had a low drone, like an elephant. The piece is 44-minutes of avant-garde bagpipe music that owed a debt to traditional ballads, and was dedicated to the clans and pipers who had died. Yoshi recorded it over three days in an empty swimming pool—where he also slept. "Whenever I moved, I woke up because of the reverberations," he once said.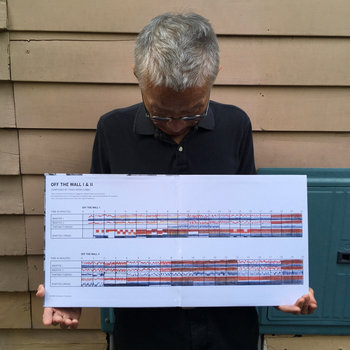 .
00:10 / 00:58
Merch for this release:
Vinyl LP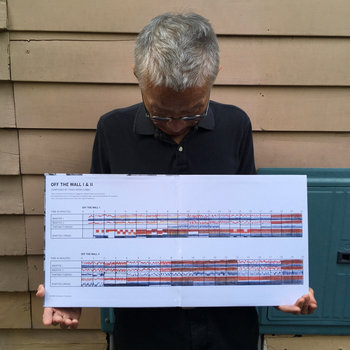 Colossal multiphonics arrive with no warning in "Off The Wall," an intense and overwhelming wall of sound made by bagpipes and organ (the latter of which was played by Yoshi's partner and Tashi's mother, Marilyn Bogerd). It was the first of Yoshi's works to be reissued on Saltern, and is also Tashi's favorite, recorded shortly after he was born. Tashi says it's perhaps the closest thing to a proper "studio recording" in his father's discography. "It sends me somewhere when I play it," he says. "It just covers you."
.
00:10 / 00:58
Yoshi once said that hearing monks chanting in their family's zen temple in Kyoto was one of his earliest memories of music—which, along with his training with Pandit Pran Nath, provided the inspiration for this piece. Three male voices rumble in gravelly modal improvisations, resolving as they lift; the sound of New York traffic adds a contemporary anchor to the piece. "Singing in Unison" is perhaps the most intimate of Yoshi's works, different from his horn pieces, but drawing on the same principles.
.
00:10 / 00:58
Recorded in 1974, these live recordings of Yoshi's pipe horns were not released until 2009. Constructed from ordinary plumbing parts, the music here is epic and absurd, immersive and playful. The original poster for the installation, made by George Maciunas, advertised a performance of "Wada's Lip Vibrators." The show went on for three hours, and according to a bemused New York Times reviewer, the biggest horn, which Yoshi played, was more than 20 feet long.
Tashi Wada with Yoshi Wada and Friends
Nue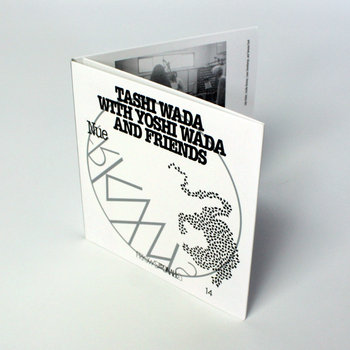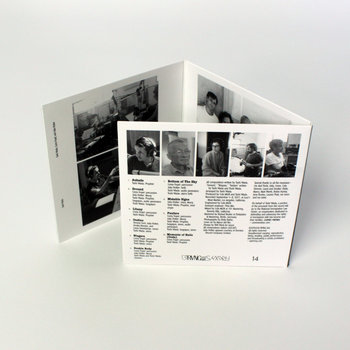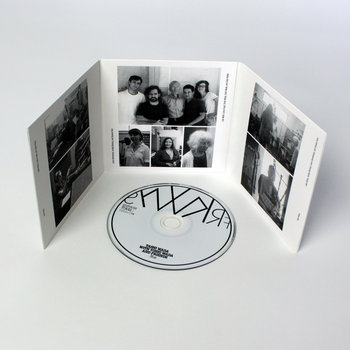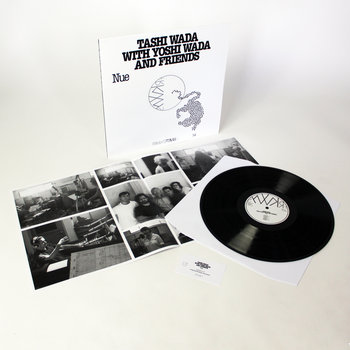 .
00:10 / 00:58
Merch for this release:
Compact Disc (CD), Vinyl LP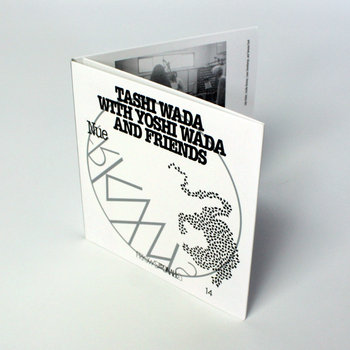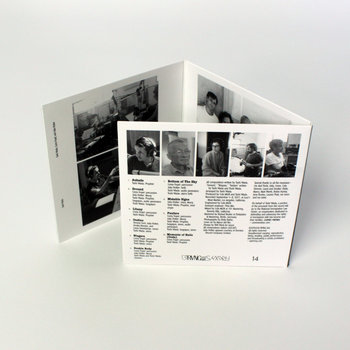 Named for the French word for naked as well as a mythological Japanese chimera with the face of a monkey, the legs of a tiger, and a snake for a tail, Nue was a collaboration between Tashi and Yoshi, with composer and musician Julia Holter, percussionist Corey Fogel, producer Cole MGN, and guest vocalists Simone Forti, Jessika Kenney, and Laura Steenberge. Bagpipes remain the central axis around which the musicians move, pulsing like persistent mantras.