LISTS
A Guide to the Afrofuturist House Music of Dirty Bird
By James Gui · April 15, 2021
In 1996, filmmaker John Akomfrah created the character of the Data Thief as a narrative device to offer an insightful study of Afrofuturism in his film The Last Angel of History, which links Black musicians including George Clinton, Derrick May, and Sun Ra to Akomfrah's thesis about the role of technological fantasy in Black artistry across genres and mediums.
In 2019, another Data Thief—this one named Dirty Bird—travelled here from Mars, releasing a potent house album called A/V Club. Dirty Bird—a self-described noise machine, digital pirate, and technomancer—embodies the spirit of Akomfrah's Data Thief in both his music and his persona, acting as a connector for different elements of Black dance music history. ("It's my lane," he says of Last Angel.) His Afrofuturist ethos is summed up by an Earl Sweatshirt quote he often returns to: "The role of fantasy in liberation is huge. We are tasked with creating something that we cant really see. Building the plane while it's flying."
"So many problems politically all come back to people having trouble thinking outside of the box," says Dirty Bird. "People have trouble thinking of different political systems other than the ones we're taught in school." His aim is to combat that lack of imagination by, "taking control of the politics of representation by creating fictional stories…using science fiction to make comments on the Black experience."
Dirty Bird draws from a wellspring of influences, including Fred P, Moodymann, Bad Brains, Ryuichi Sakamoto, video game OSTs, and Sonic Youth. The ease of access to a wide assortment of music on the Internet has informed his own work in the same way the eclecticism of Electrifying Mojo influenced the Belleville Three. Since releasing his debut, Dirty Bird has dropped 14 EPs and albums, four DJ mixes, and a handful of singles—that's in addition to his livestreams on Twitch. Averaging a project a month since he first warped onto this planet, Dirty Bird has been at the forefront of an underground resurgence in house music, alongside compatriots like Dazegxd and the Eldia collective.
Lineage is important—especially in a genre that's become so whitewashed that earlier this year, Kaytranada became the first Black artist to win a Grammy for Best Dance/Electronic Album. "When I see all these European independent labels dominating all the charts, I'm like, 'Come on bro, this is not it,'" says Dirty Bird. The connection between Black pioneers of the past and their counterparts today has always been in danger of erasure by the powers that be. Dirty Bird is making sure that connection stays alive through his forward-thinking house music.
Here are some highlights from his diverse discography.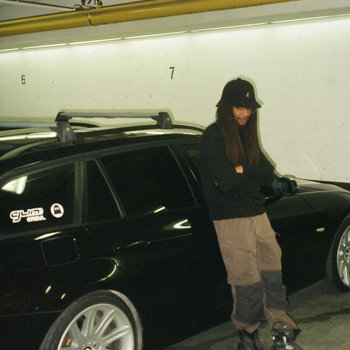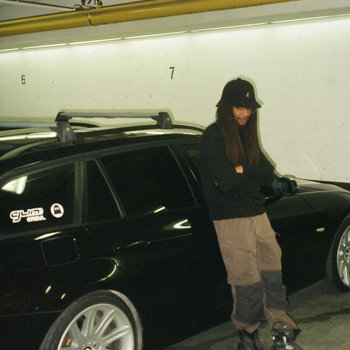 Merch for this release:
Compact Disc (CD), , USB Flash Drive, Vinyl LP, 7" Vinyl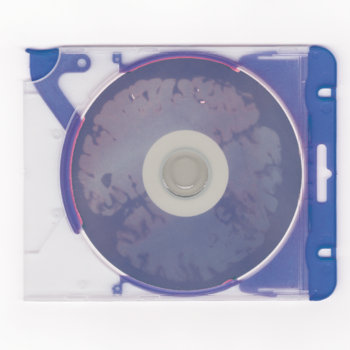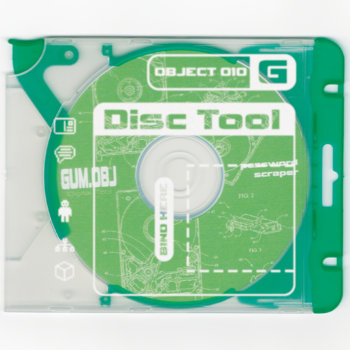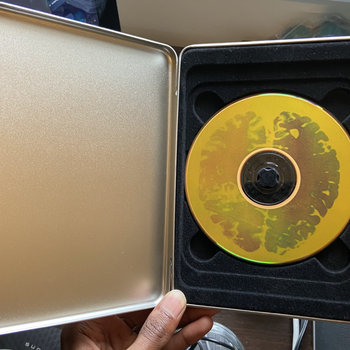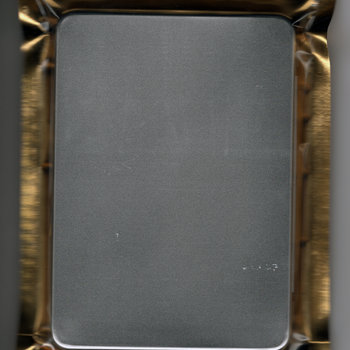 Brainworks is Dirty Bird's first concept album. As he told Sound Over Time, the album is the product of a nefarious corporation called Gumlab that specializes in "auditory stimulus products," of which Brainworks is a brand. For the physical release, he used medical-grade discs labelled with the text: "For Lab Use Only."
The tracks within are designed to evoke rushes of serotonin, with the listener playing the role of the guinea pig, testing the product. The album opens with the title track, which pairs sparse jungle breaks with enigmatic chords and vocal samples. In the dance music lineage of songs titled after agent nouns (words derived from an action that names the entity that does that action), "Domin8r" easily ranks among the catchiest (and sexiest), with its pounding four-on-the-floor beat and sensual samples. While on "Untitled," Dirty Bird eschews programming drums altogether to deliver a chopped-up, lo-fi funk loop with just a dash of cowbell.
Merch for this release:
Compact Disc (CD), Vinyl LP, 7" Vinyl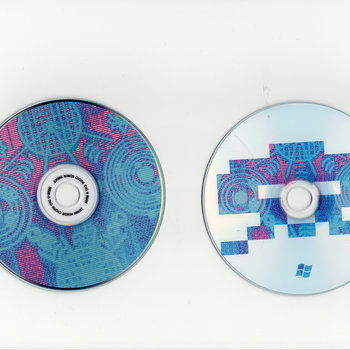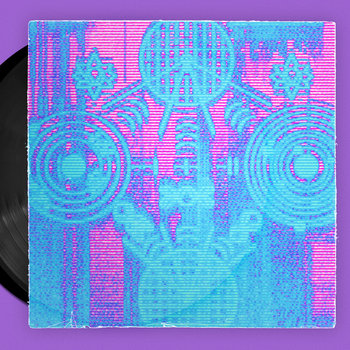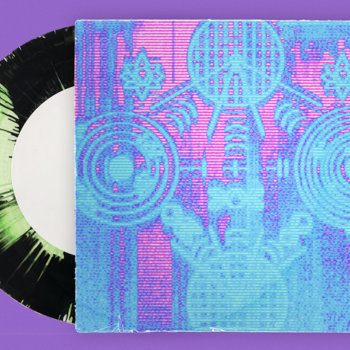 Malware is Dirty Bird fully in his element. The album is a journey through space via an assortment of genres: "alien house" (a subgenre coined specifically for this album), coldwave, hip-hop, nu-disco, and city pop. Continuing his narrative from Brainworks, Malware is the soundtrack to Gumlab being hacked by aliens from the cosmos, who are played by collaborators JOON, ICEDOUTOMNITRIX, and Vision4k.
Each feature morphs Dirty Bird's production into a different style. "Chrome" sounds like a Molchat Doma song, with JOON's vocals shivering within Dirty Bird's cold, industrial drum programming and airy synths. The standard house beat of "The Fifth Track" (a subtle nod to Moodymann) is immediately followed by the futuristic, autotuned ICEDOUTOMNITRIX feature, "Oh Me, Oh My," a boastful hip-hop soundtrack about joyriding through the cosmos with stolen Gumlab technology. "All of these songs have such a distinct character," says Dirty Bird, "but they flow so perfectly. That's the strength of Malware. It's so different, but so cohesive."
Dirty Bird made a series of releases titled Inna House Bored Inna House to "practice making house music." The fifth installment is tightly constructed to deliver house anthems bursting with ideas. "Bushwick" is a thumping track with a sense of humor that samples 20 Fingers' "Short Dick Man" about halfway through before returning to the mellow progressions more common to his discography. The closer, "I Feel Good," is a departure from the standard house beats of the rest of the album—a frenetic combination of drum breaks and sludgy synths.
Merch for this release:
7" Vinyl, Vinyl LP, USB Flash Drive, Compact Disc (CD)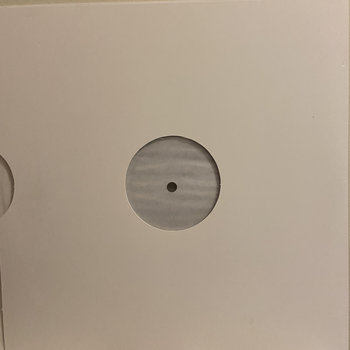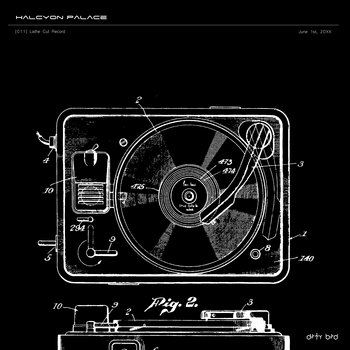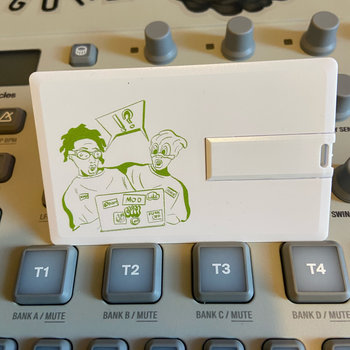 On Halcyon Palace, Dirty Bird takes a step further into the lo-fi, deep house sound that has become his trademark. "Cartz" hits hard, with heavily-distorted cymbals in syncopation with a bassline that bobs, weaves, and jabs. With the earworm "You're On My Mind" follows right after, packing a one-two punch that offers a preview of the tracks to come. Cohesive and cerebral, Dirty Bird opts here for fewer samples, simpler beats, and smoother, jazzier chord progressions. On the closing track, he samples crowd noises to, "simulate the experience of listening to music with other people," an aspect of enjoying music that he finds important.
Merch for this release:
Compact Disc (CD), 7" Vinyl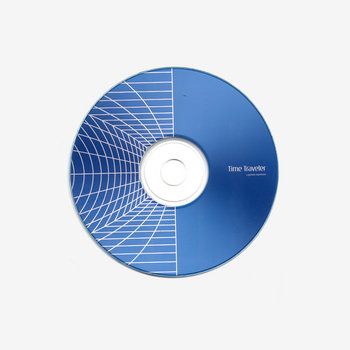 After taking us into space with Malware, Dirty Bird warps temporality on Time Traveler. Bisected by "Captain's Log," with its dreamy, hissing hi-hats and distorted Róisín Murphy vocal sample, the album is a collection of funky disco-house and city pop grooves mixed with darker, deeper tracks reminiscent of Detroit and Chicago in the '90s. "2000" features a chopped-up cacophony of vocal samples over a leisurely lo-fi drum break. "Seen It Before" centers around a city pop sample and heavily features Dirty Bird's vocals. "That's one of my most well-received songs," says Dirty Bird, "but I just hate hearing my own voice." On the second half of the album, the production turns minimal and murky. "Whatchu Need" is a stuporous slammer, its swelling synths penetrated only by melodic, micro-rhythmic rim hits.
Merch for this release:
Compact Disc (CD)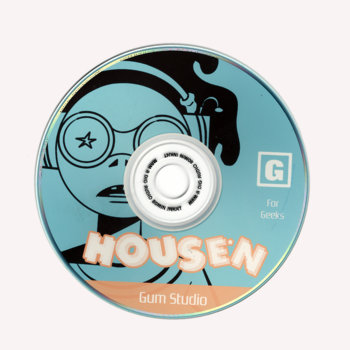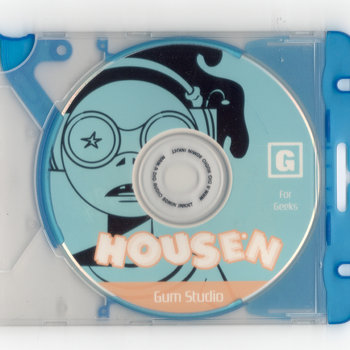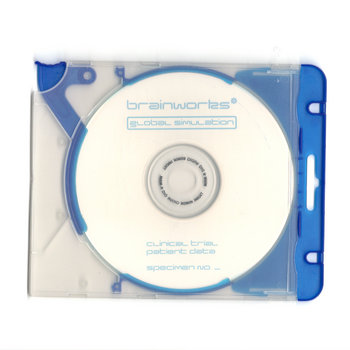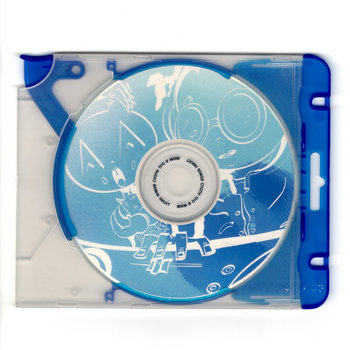 "This was inspired by the production group New York House'n Authority, which I think is the best stage name of all time," says Dirty Bird. Each track is named for a fictional apartment: "3C" is a garage track featuring DB's signature swirly synths; "4D" is a blast of nostalgia with an aching vocal sample and undulating pads; "30A" is a classic disco-song-turned-house-track; "9G" is a frenetic beat with a jazz sample that, in his words, is "nuts." With four distinct tracks that combine into a cohesive whole, House'n is "probably one of my most underrated projects," he says.
Notably, "3C" and "4D" are also slated to be in the upcoming racing game Night Runners, closing the loop on Dirty Bird's musical journey from being inspired by video game soundtracks to producing music for them. "I wouldn't be the same person without the Tony Hawk's Underground 2 soundtrack. That's why it was such a big goal for me," he says.
If Brainworks is a product made by the Gumlab to stimulate users' neurons, Neurogenesis represents the corporation's experiments in growing new brain cells. The sequel to Brainworks, and Dirty Bird's latest release, Neurogenesis also begins with a breakbeat banger in "Noise Machine," this time with more bite, more dynamism, and devoid of vox. "Mizu (Water Sport)" follows, a skittish garage track interspersed with anxious, dissonant bursts of noise and synths. "Go2werk" releases that anxiety, with a bass-busting beat and the reverb-drenched vocal samples that have become one of his signatures. Dirty Bird ends on an optimistic note, updating his hit "Cartz" and uploading its beatific arpeggiations directly into your brain. "I think it's funny that the album is a sequel and then I had the sequel to 'Cartz' in it too," he says. "This album's so fun. I can't wait to see how I feel about it six months from now."
Merch for this release:
Cassette, Vinyl LP, Compact Disc (CD), USB Flash Drive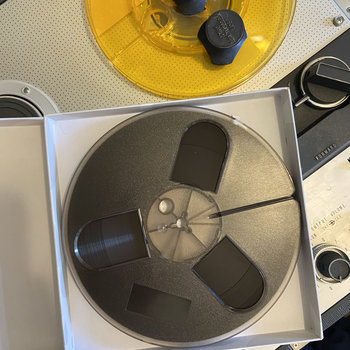 "This is the only project with a song that was actually run through my cassette deck," Dirty Bird says. Repurposing obsolete media for his forward-looking dance music, Dirty Bird used a reel-to-reel cassette deck throughout this project—an 18-minute tape that blends four of his deepest house tracks together as seamlessly as an expert turntablist at a Chicago warehouse party. Ol' Dirty Tape is a testament to Dirty Bird's skill as both a DJ and producer. "Making a project experience is where my priority is, not necessarily having a hit song," Dirty Bird says; with Ol' Dirty Tape, this aspect of his artistry shows through. "I want to put out albums like they're singles, like they're supposed to be a complete experience. That's the kind of artist I want to be."