LISTS
A Guide to Sovietwave
By Ana Leorne · November 16, 2020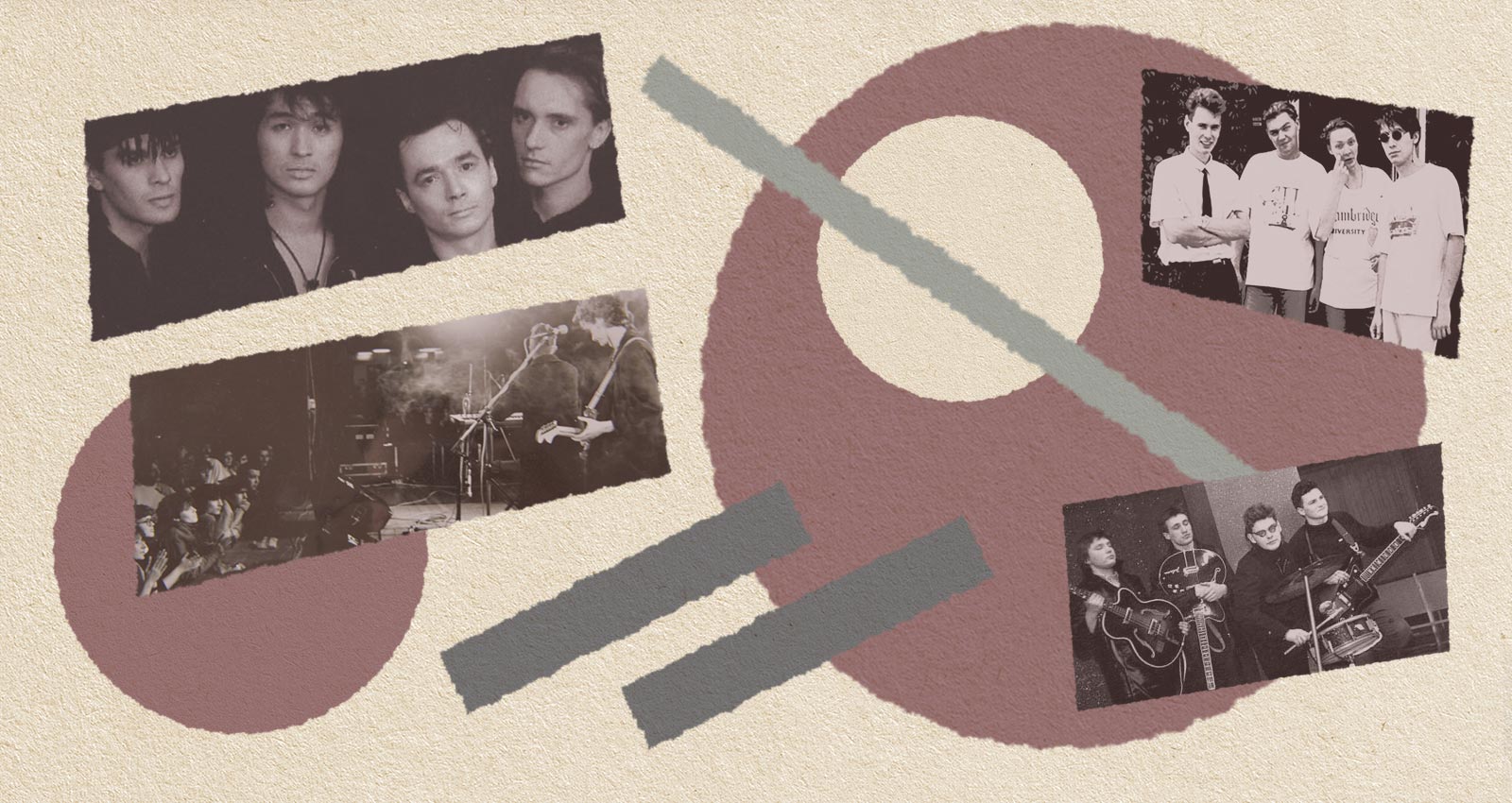 In the early 2010's, a renewed interest in the former USSR's approach to electronic music gave birth to a subgenre that would become known as "Sovietwave." Arguably more a mood than a musical style, sovietwave is usually seen as part of a broader social phenomenon of nostalgia for the Soviet Union, which is characterized by an idealistic revisitation of Soviet aesthetics and cultural artifacts by people on both sides of the bygone Iron Curtain. This newfound sense of appreciation for all things Soviet was key to the rediscovery of the many post-punk, synth-pop, and new wave bands that, in the late '80s, were engaging in a sort of musical Perestroika.
New Sovietwave artists have often looked to this period for inspiration. After all, it was one of the first times the Western and Soviet worlds blended almost perfectly, allowing for the emergence of a unique new scene that the USSR underground enthusiastically embraced. "The Soviet reality was rather dull," reads a post on music blog Музыкальный катафалк, "but in musical terms it tried to keep up with the decaying West, offering its own music, artists, and most importantly, sound."
"Sovietwave is a dreamy electronic music inspired by the Soviet culture," says Dmitriy Gruzdev, one of the founders of an online community dedicated to the genre. Nevertheless, he also says that, "The style of Sovietwave itself remains quite vague, altering from dreamy to dark moods." The spirit of the foundational Sovietwave bands can still be felt not only in the style of the newer groups, but also in the sense of pathos. As for the political implications of Soviet nostalgia, Gruzdev says, "I guess that the return to the bright future-past is reserved for the older generations. Our young members do not want to join or rebuild the USSR."
The revolution will have to continue through music, then. Here's an overview of some of the bands under the Sovietwave umbrella.
Merch for this release:
Compact Disc (CD), Cassette, , Vinyl LP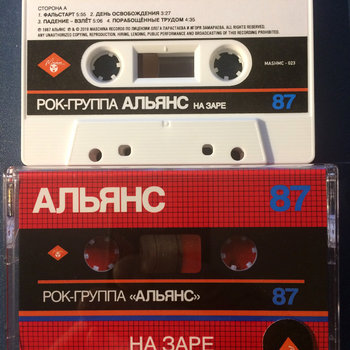 Arguably one of the most famous Soviet synthwave tracks, "На Заре" is a quintessential example of the East-meets-West coldwave sound, frequently cited as a stylistic touchstone for the 2010's Sovietwave scene. The album from whence it was lifted was recorded in 1987 by Moscow-based Альянс ("Alliance"). Due to censorship-related constraints, it was released solely as an unofficial cassette tape, a reflection of a DIY process called "magnitizdat" prevalent among many Soviet punk bands of the time. A previously unreleased video of "На Заре" went viral in 2019 when it was shared by the band's keyboardist Oleg Parastayev, coinciding with the album's first proper release via Saint Petersburg's Maschina Records.
Merch for this release:
Compact Disc (CD)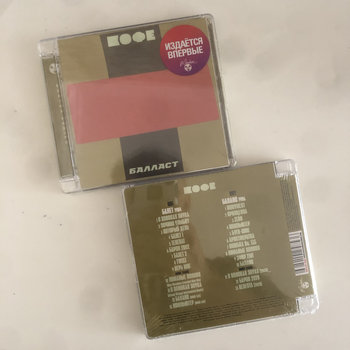 Formed in 1983 in Leningrad by two engineering students who were fans of Depeche Mode and Echo & the Bunnymen, КОФЕ ("Coffee") recorded their first album Балет ("Ballet") in 1984 at their producer Alexey Vishnya's apartment. After a few line-up changes and a series of live shows, they eventually recorded a second LP in a real studio. Released only as an unofficial tape back in 1986, Баланс ("Balance") contains some of the band's most well-known songs, such as the gothic synthwave "Принцесса" ("Princess"), the coldwave-y "Монумент" ("Monument"), as well as their biggest hit, "Zero." The album was remastered in 2013 at The Cage studios in Coventry, and it received an official release via the Russian label Other Voices.
Merch for this release:
Compact Disc (CD)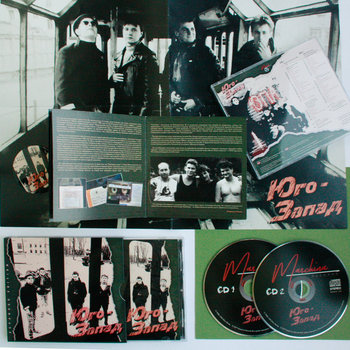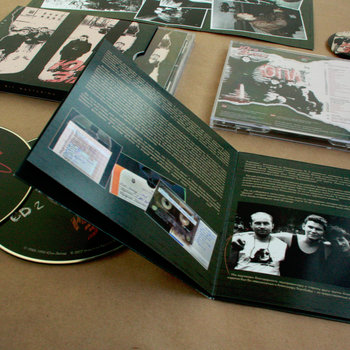 Юго-Запад translates in English to "southwest," which may not seem very appropriate for a band coming from the USSR. Often dubbed "the Russian Stranglers" and compared to The Clash (who served as an inspiration for the 2017 compilation artwork), the Saint Petersburg-based quartet had a very short career, with a headlining show at the city's Yubileyny Sports Palace standing out as the obvious highlight. Punkier than most of their counterparts, the songs on Юго-Запад's ("Ugo-Zapad") were recorded underground in December of 1990 and circulated mostly in unofficial formats, and were eventually compiled in a single LP by Maschina Records.
Merch for this release:
Compact Disc (CD), , Vinyl LP, Cassette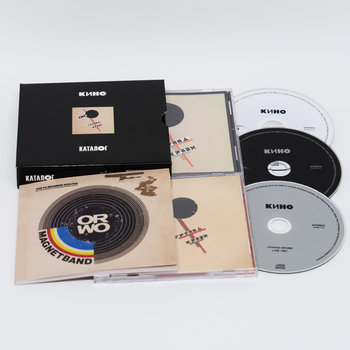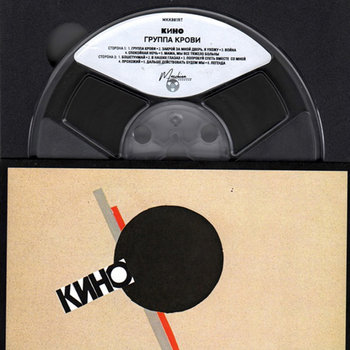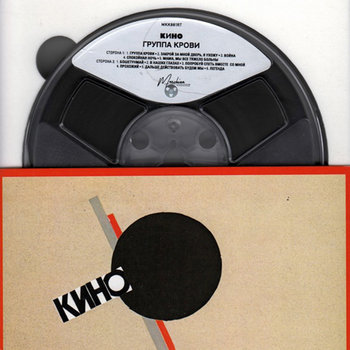 One of the most influential bands in Soviet history, Кино ("Kino") were formed in 1982 by frontman Viktor Tsoi, and remained active until his death in 1990. Unusually prolific (even if most of their recordings circulated in the famous "magnitizdat" format), the band released eight studio albums, including Группа Крови, the anti-war title-track of which is often considered one of the most popular Russian rock songs. A reunion was planned for 2020—a string of live shows in Saint Petersburg and other major cities—but given the current circumstances, it has been postponed to 2021.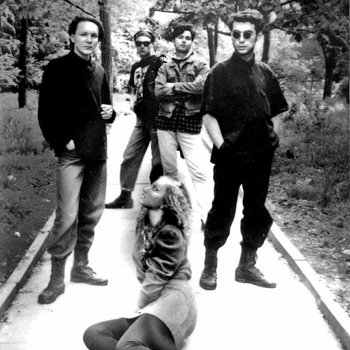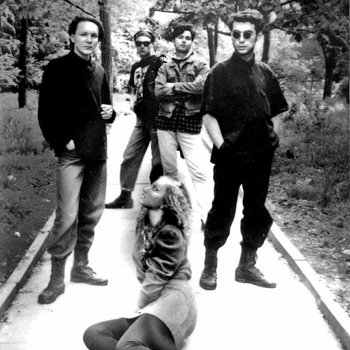 With a slightly breezier sound, Элен ("Ellen," short for "Electric Lenin") didn't rely on synths as much as other bands of their era, but they still managed to incorporate a certain post-punk "Westerness" in their music while never straying away from Soviet references. Based in port city Rostov-On-Don, they released two albums: Зима ("Winter") was recorded by Pavel Omelchenko in his studio in 1990, but for successor Желтый город ("Yellow City") the band relied on ex-member Makushin's contacts at local TV and radio studios Don TR for a proper studio setup. The two LPs have recently been gathered in a single release by Yekaterinburg-based cassette label НИИ Tape Records.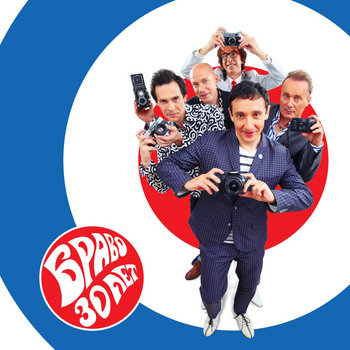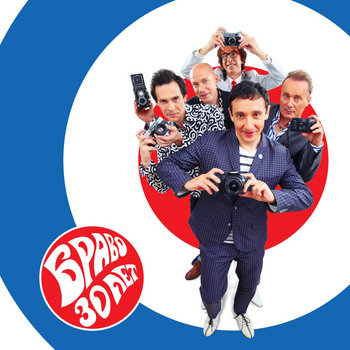 Western pop culture in the '80s was marked by a rise in nostalgia for the '50s. At the same time in the USSR, Bravo were doing their part to help turn the clock back 30 years. Fronted by singer Zhanna Aguzarova until her departure in 1988, Bravo's fresh-faced sound is reminiscent of French duo Les Rita Mitousko or Portuguese band Mler Ife Dada. They took the USSR underground by storm at a time when beat music was often snubbed in favor of "harder rock." Although not obviously "Sovietwave" in terms of mood (Bravo are more representative of an ability to adapt Western music for a Soviet audience), their 1987 debut, released by legendary label Мелодия, remains a pivotal piece of the Soviet new wave puzzle.