LISTS
A Guide to Cabaret Voltaire's Journey from Abrasive Industrial to Acid-Soaked Dance
By Andy Thomas · January 28, 2021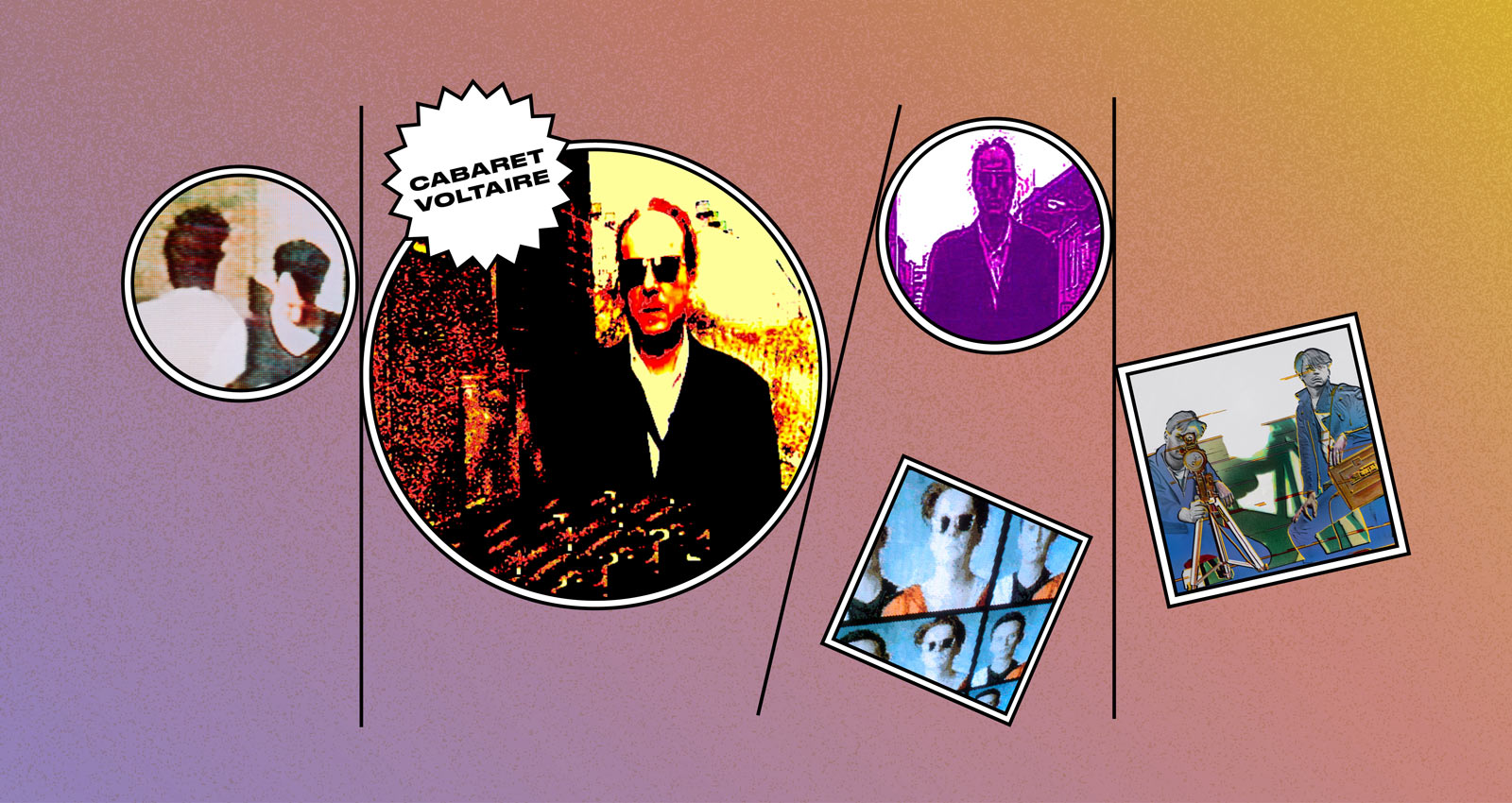 Alongside their Sheffield contemporaries Human League and Clock DVA, Cabaret Voltaire were at the forefront of the UK's electronic movement in the 1970s. Over the course of 20 years, their forays into musique concrète, industrial, synth pop, electro, techno, dub, and house made them pioneers whose influence would eventually reach well beyond the North of England.
Taking their name from the Zurich nightclub that birthed Dada in the early 1900s, school friends Richard H. Kirk, Stephen Mallinder, and Chris Watson began experimenting with tape loops and processing in Watson's attic in 1973. Inspired by Dadaist poetry and the cut-up works of writer William Burroughs, they created experimental collages of sound, using reel-to-reel tape recorders, a Farfisa drum machine, ring modulators, and other rudimentary equipment built by Watson.
At first, the group had no intention of releasing a record; instead, they took their cues from the disruptive antics of Dadaism. "We'd do mad stuff—drive around in a van with tape loops playing out the back, or go into pubs with a tape machine and play weird stuff. Just trying to wind people up," Kirk told Simon Reynolds in Rip It Up and Start Again: Post Punk 1978-1984.
They staged their first performances as Cabaret Voltaire in 1975 for an audience of students that didn't quite know what to make of them. "We had a tape loop of a recording of a steam hammer for percussion and Richard was playing a clarinet with a rubberized jacket on it covered with flashing fairy lights, and it just ended with the audience invading the stage and beating us up," Watson later told the NME.
Merch for this release:
Compact Disc (CD), Cassette, 2 x Vinyl LP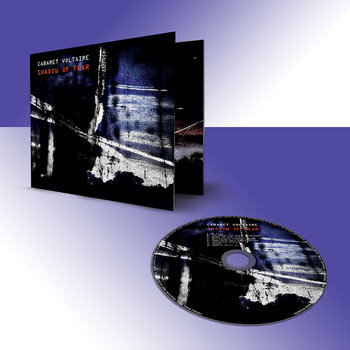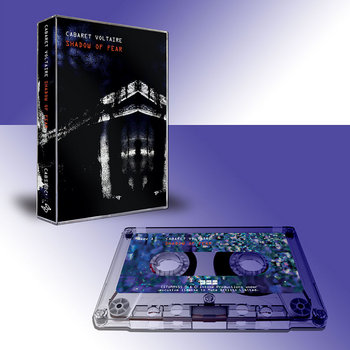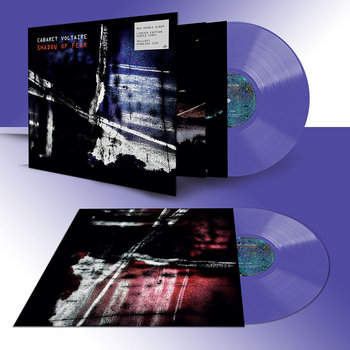 In the 1970s, the post-industrial decline of Sheffield had left many warehouses and old factories vacant. It was in one of these abandoned spaces, on the top floor of an old cutlery workshop on Portobello Street, that Cabaret Voltaire set up their laboratory of sound. Named Western Works, their studio became a hotbed of experimentation and the birthplace of every LP the group recorded. On a trio of LPs released between 1979 and '81—Mix Up, The Voice of America, and Red Mecca—they created austere industrial funk that captured the tension, paranoia, and alienation of Thatcher's Britain, both in their sonic textures and in Mallinder's lyrics.
But the raw dance music bursting out of the New York clubs in the '80s sounded to the group like the future, and they began creating their own darkly funky take on electro. The 1983 12" of their songs "The Crackdown" and "Just Fascination" came with a killer mix by Boston disco producer John Luongo. Their 1983 single "Yashar" was remixed by John Robie for New York's electro scene at Jellybean's The Funhouse.
The group were regulars at Sheffield's seminal club Jive Turkey, and so were on the ground floor when house and techno arrived in Sheffield—the influence of which is audible on their most commercial LP, 1990's Groovy, Laidback and Nasty. Around the same time, Kirk teamed up with his old friend DJ Parrot (Richard Barratt, who now works under the name Crooked Man) on a bleeps and bass project for Warp Records called Sweet Exorcist.
The band members's individual paths diverged soon after. Kirk followed speaker-destroying 12"s like "Testone" and "Clonk" with a range of different projects, including a series of electronic dub LPs under the name Sandoz. Mallinder moved to Perth, Australia in 1996, where he set up the electronic label OffWorld Sounds; in 2019, he released Um Dada, his first LP in over 35 years, which continued the cut-up machine funk brilliance of his 1982 LP Pow Wow.
Now, with Kirk reviving Cabaret Voltaire on his own and releasing their first LP in 26 years—the acclaimed Shadow of Fear—we look back at the pioneering group known to their legion of fans simply as "The Cabs."
Originally released as a C60 cassette on Throbbing Gristle's Industrial Records in 1980, this 10-track collection includes recordings from the impossible-to-find tape the group had handed out to friends in 1976. The compilation opens, fittingly, with "The Dada Man," a fragmented collage of sound and proto-hip-hop scratches. While comparisons can be made with the Best Of cassettes Throbbing Gristle released the same year, The Cabs earliest phase stands alone in pre-punk UK electronic music—from the menacing found-sound collages of "Ooraseal" to the primitive industrial of "The Outer Limits" and the rickety funk/mutant disco of "Do The Snake."
This mammoth 53-track collection is made up of three Attic Tapes recorded between 1974 and 1978. The early tracks recorded in Watson's attic continue in a similar vein as 1974-76, but they had begun adding experimentations with their newly acquired EMS Synthi AKS, among other synths. Tracks like "Jet Passing Over" and "Treated Drum Machine" display their ongoing interest in both found sound and sonic manipulation. The tracks from the later years offer a glimpse into how the group began to take on a more rhythmic form, including early prototypes of tracks that would be re-recorded at Western Works for their first releases on Rough Trade, including "Do The Mussolini (Head Kick)" and "The Set Up" from Extended Play and "No Escape" and "Heaven and Hell" from Mix-Up. It also features an early version of "Nag Nag Nag," with the guitar and vocals of Kirk and Mallinder brought to the foreground.
Merch for this release:
Vinyl LP, Compact Disc (CD)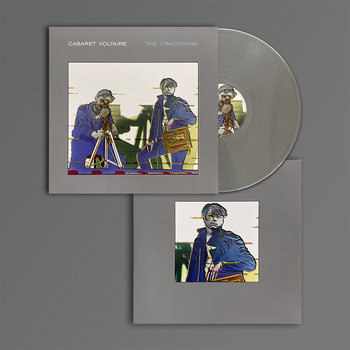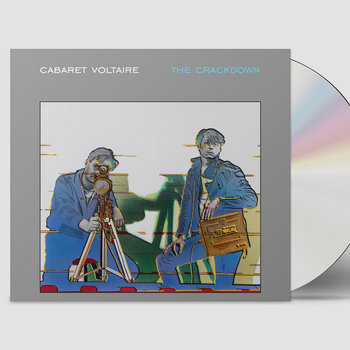 Their fourth studio album and the first following the departure of Chris Watson (who went on to become a successful nature sound recordist), The Crackdown arrived on the heels of the genre-defining industrial funk of Red Mecca and 2×45. Working with producer Flood, the group took an evermore rhythmic and robotic direction, assisted by guest keyboardist and drum programmer David Ball of Soft Cell as well as a host of new equipment, like the DMX drum machine, a range of Roland sequencers and synths, and the famous TR-808. A towering slab of electro synth funk, "24-24" signaled the way forward with a heavy dose of angst thanks to Mallinder's ominous, breathy vocals. If the group had any commercial intentions, they masked them with a harsh industrial veneer even on the dancefloor bombs "Just Fascination" and "Over and Over."
Merch for this release:
Vinyl LP, Compact Disc (CD)
Their second LP for the Some Bizarre imprint followed the next year, and resulted in the group nudging at the fringes of the charts once again after the Top 40 ascent of The Crackdown. While their less avant-garde direction might have alienated a few industrial punk diehards, you could never call Micro-Phonies a commercial record. Regulars in the clubs of Sheffield, where they soaked up American electronic music, Kirk and Mallinder were now creating their own Northern dance sound that was rebounding back to DJs in Chicago and Detroit. The album opened with "Do Right" and closed with "Sensoria," two slabs of stripped-back industrial funk (featuring the serious percussion of Mark Tattersall) that would be mixed together in John "Tokes" Potoker's dancefloor-destroying mix.
Merch for this release:
Vinyl LP, Compact Disc (CD)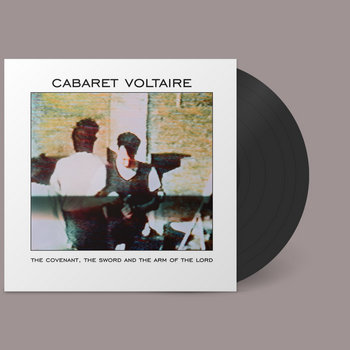 The Cabs had begun documenting the darker side of American society as early as 1979—single "Sluggin' for Jesus" sampled the voice of a U.S. televangelist. This 1985 album continued the tradition, taking its name from an armed white supremacist organization; while it retained the driving rhythmic pulse of the previous two LPs, it also heralded a return to a more abrasive and agitated sound. Interspersed with vocal snippets of Charles Manson, the album's funk was tinted by a murky layer of paranoia and anxiety that followed the group's travels across the States. Further thumbing their nose at commercial appeal, the album's only single was "I Want You," a thinly coded reference to masturbation that ended with a sample of an American firearms expert.
Merch for this release:
Vinyl LP, Compact Disc (CD)
The same year they released The Covenant, The Sword And The Arm Of The Lord, the group also issued this four-track, double 12". Opening track "Kino" is as twitchily funk-driven and infectious as the group ever got, and has lost none of its power to send dancers wild. Clocking in at eight minutes long, closing track "Ghost Talk" is powered by the rhythmic assault of percussionist Mark Tattersall.
While Cabaret Voltaire were influential to producers both in Chicago and Detroit, they took something of a sojourn as house and techno came of age in the late '80s. But as regulars at Sheffield's mecca of dance, Jive Turkey, they were soaking in the new sounds. Recorded in Chicago and produced by Marshall Jefferson, Groovy, Laidback, and Nasty is more aligned with the E-soaked pop house of The Beloved than their industrial contemporaries like Front 242. Featuring guest vocalists Paris Brightledge and Ten City, tracks like "Searchin'" and "Hypnotised" were unlike anything the group had recorded before, and the bleep house "Easy Life" came with a "Jive Turkey mix" that showed how the group had been swept up in the euphoria of acid house. But with Kirk already retreating to the underground with Sweet Exorcist, Groovy, Laidback, and Nasty ultimately stands as something of an anomaly for a group that had always predicted musical movements, rather than following them.