FEATURES
Chris and Cosey Reflect on Throbbing Gristle's Legacy
By Daniel Dylan Wray · January 13, 2021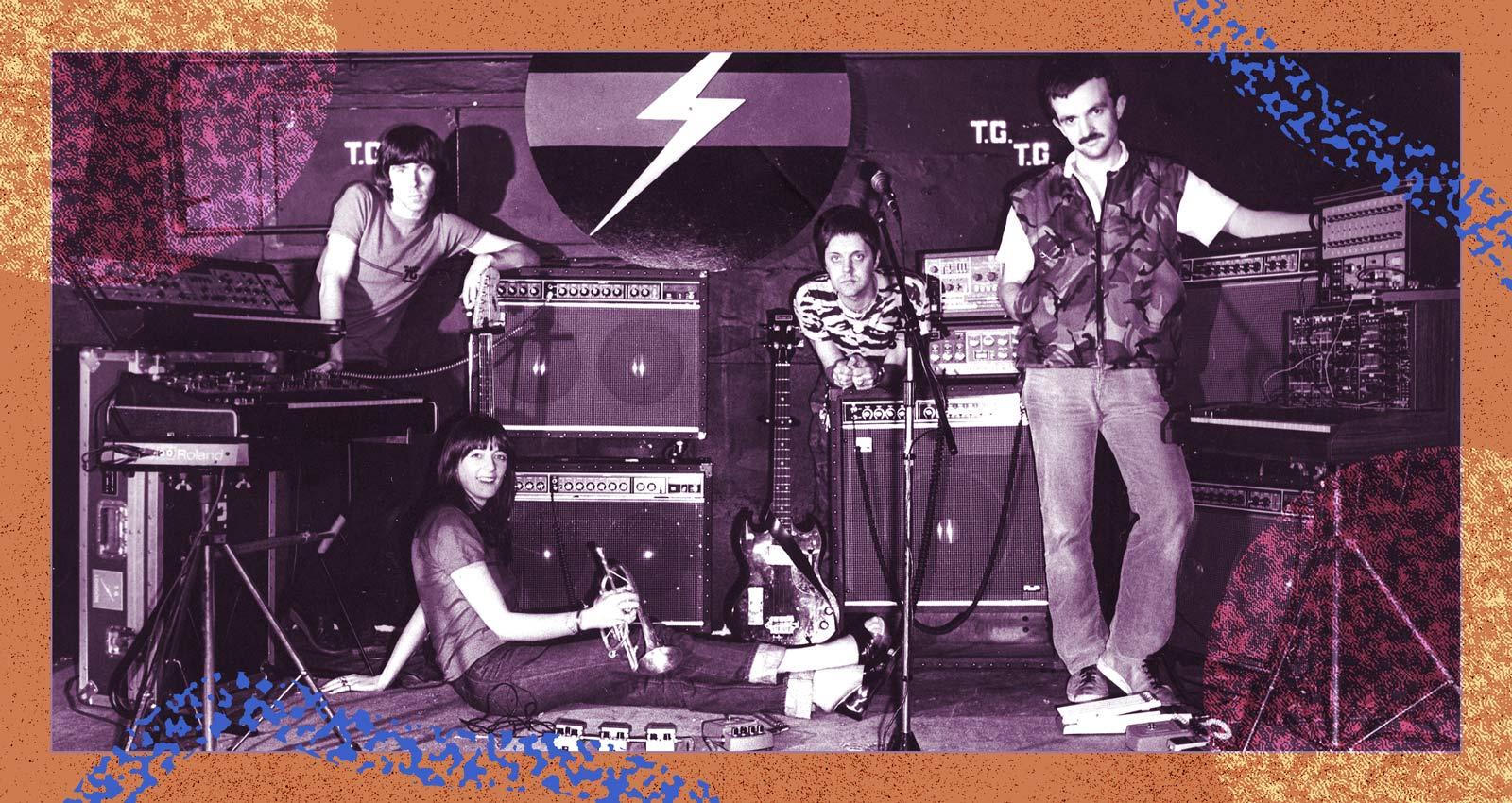 1970's Hull is perhaps an unusual place to give birth to one of the most revolutionary groups in contemporary music. The city in East Yorkshire was heavily bombed during the Second World War, leading to a prolonged period of decline and struggle. Even though David Bowie's Ziggy Stardust-era band, the Spiders from Mars, were a Hull group, it was still a city more known for its fishing port—and the hard-drinking, street-fighting sailors that filled it—than its cultural output or thriving arts scene. 
However, Hull was also the home of the Dada-inspired group COUM Transmissions, a music and performing arts collective formed in 1969, that managed to both transfix and terrorize the local community with their surreal performances. When they traveled to London in 1976 with the exhibition Prostitution, which consisted of explicit photographs, syringes, and used sanitary pads, they were declared "wreckers of Western civilization" by Conservative MP Nicholas Fairbairn.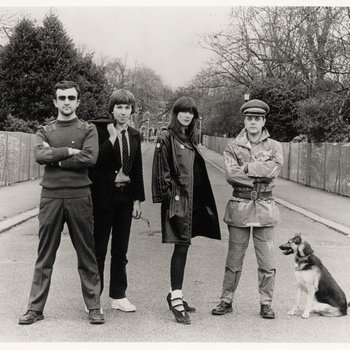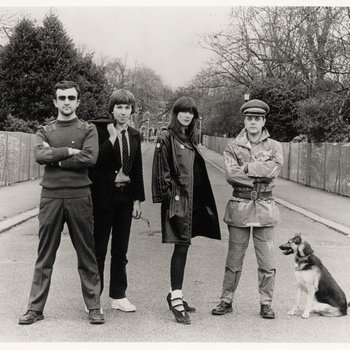 From COUM came the formation of Throbbing Gristle, featuring Cosey Fanni Tutti, Genesis P-Orridge, Chris Carter, and Peter "Sleazy" Christopherson. Formed in 1975, they only lasted 6 years before imploding, but in that short time frame they proved to be a potent musical force, melding electronics, distorted rock, experimental noise, and discordant post-punk, which led them to being heralded as one of the pioneers of industrial music. Their 1979 album 20 Jazz Funk Greats—a riotous concoction of eerie atmospheres, churning drones, hissing static, and pulsing grooves—was later named the greatest industrial album of all time by Pitchfork, as well as the best album of the entire 1970's by FACT. 
They were wildly ahead of their time and genuinely sounded like no other band in existence. Looking back on the band's history and legacy, Tutti credits the city she grew up in as being foundational to the spirit of the band. "The people in Hull are pretty uncompromising," she says. "They know what they like, and if they don't like you, you'll soon find out. You've got to stand your ground there, and it was a good apprenticeship for life. I absolutely love the belligerence of the people there—that can come in handy as a strength of mine, to ward off people that would try and have me behave myself." 
Behaving themselves was, fairly obviously, never a priority for the group. Often painted as being provocative or deliberately antagonistic, in reality they were more ceaselessly playful and hell-bent on doing things on their own terms. Tutti refers to Throbbing Gristle's existence as simply being a playground. "We like to confound people's expectations," says Carter, who custom-built much of the band's equipment. "People think you're industrial, so then we go and do a love song. People thought they could pigeonhole us one way or another and then we just flip the whole thing."
Indeed, the group created shifting worlds for listeners to occupy. The truly unnerving "Hamburger Lady" is starkly different from the almost euphoric disco pulse of "Hot on The Heels of Love," for example. This multifaceted approach has led to a lot of myth-making around the band and what it is they stand for. "It's like conspiracy theories, and there are conspiracy theories about everything," says Carter. "We were told we'd killed chickens live on stage, which we never did, or that we were fascists. We were probably more like anarchists than anything." 
TG were so obdurate in their vision that any sign of conformity was rejected. When the band's initial stage dress of military uniforms began to be mirrored by audience members, they turned their back. "So we started to wear all white, like we were pure angels," says Tutti with a laugh. "We didn't want a formula. We were anti-formula—we still are." 
The band was as rooted in conflict as it was expansive experimentation. In her memoir Art Sex Music, Tutti revealed a pained and abusive relationship with fellow Throbbing Gristle member P-Orridge. "There was a lot of turmoil, emotionally and personally," says Carter. "The music was like an outlet for that because it was—and it's a bit of a cliché—the sum of the parts being greater than the whole. None of us really knew why it worked so well, but once we got in the studio we just had a great time. But then once we were out of the studio we were tearing each other apart. It was the best of times and it was the worst of times." 
This tension and push-pull dynamic is potently present in the music. "There's an honesty of emotion that came through the music," Tutti says. "We weren't interested in hiding how we felt. We wanted to express it and if we'd all had an argument beforehand then that came out big time, especially at gigs. You'd get something quite different from TG—our whole working process was built around honestly expressing yourself." 
The band reformed between 2004 and 2010, with much of the world having finally caught up to them. The death of Christopherson ended this chapter, and P-Orridge passed away earlier this year. But this period gave the group an opportunity to come face-to-face with the legacy they created. "The power of playing those songs was really something," says Tutti. "As soon as you released the opening sounds of particular songs you could feel the energy and the love from people. It's an amazing thing to be able to do to a room of thousands of people—to have that fantastic emotional connection. To experience that you've actually given them something of real value in their life and to feel it coming back to you."  
There's still more gold in the archive, too. "There is still quite a lot of unreleased material," says Carter, "Particularly from a couple of weeks we spent in a Berlin studio in 2006." 
Looking back on the band's inimitable sound, the pair were blissfully unaware of the uniqueness of what they were creating at the time. "We had no idea," Carter says. "We had no conception of how different we were from everybody else. We were just using the skill set we had with the basic equipment we had, and that's what came out. It didn't even occur to us that we were groundbreaking, we just wanted to be ourselves."