LABEL PROFILE
Carl Craig Celebrates Thirty Years on Planet E
By Andrew Parks · May 27, 2022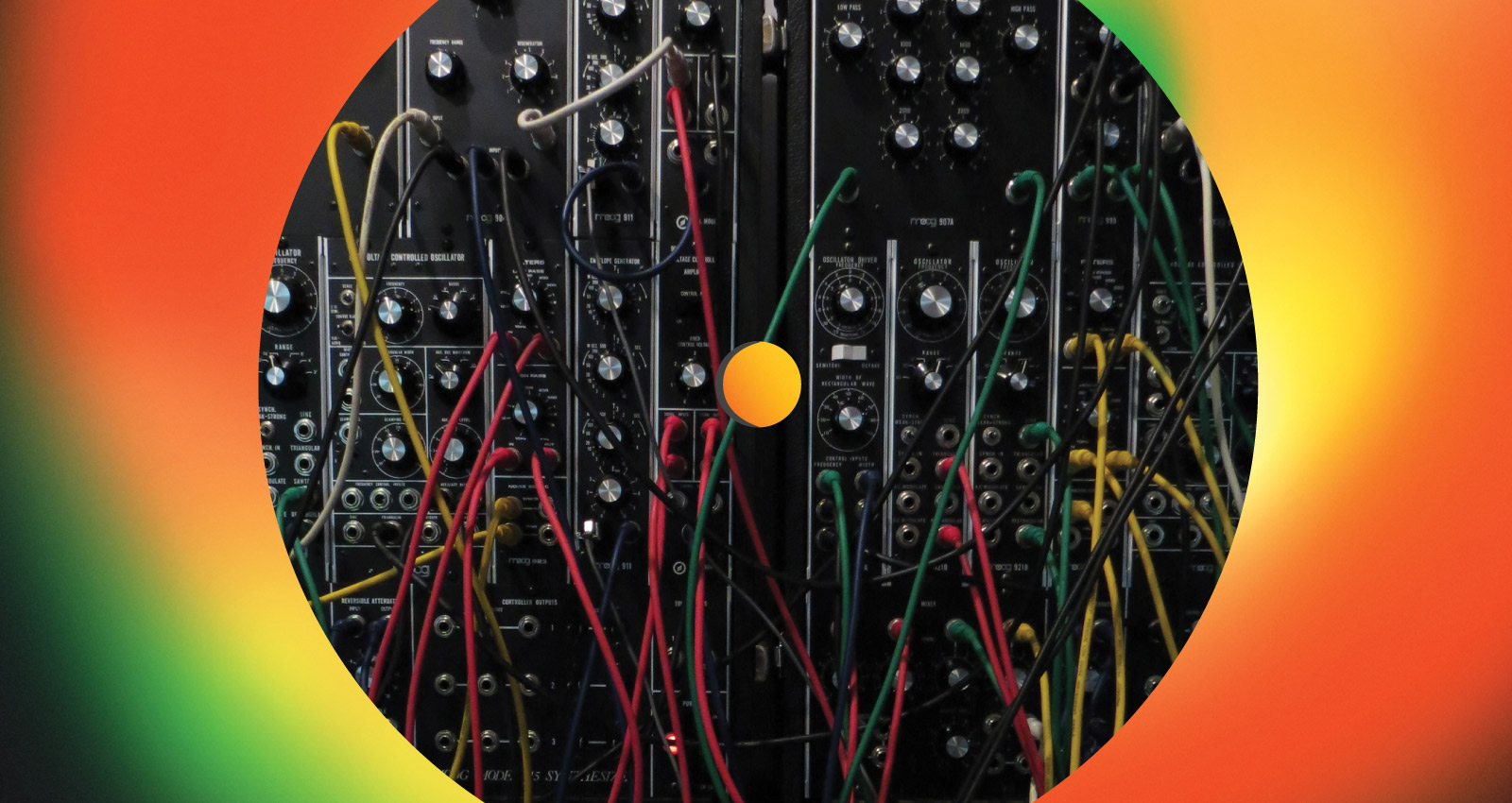 When Carl Craig first told Derrick May he was going to launch his own label in the early '90s, the Detroit techno don got straight to the point. "Derrick told me, 'Don't do it,'" Craig says. "I took it as tough love. But just because somebody tells you that you shouldn't do something doesn't mean that they are correct. Even though Derrick had his finger on the pulse of a lot of stuff, I didn't agree with his angle. Rather than gambling on the luck of the draw, I gambled on myself and my music. And that's definitely paid off—because Planet E is still here 30 years later."
One of the main reasons why Craig rolled the dice on Planet E was the freedom it afforded his many projects as a producer. Though he tried to pass Wax Trax! his demo early on, and tested the waters with a 12'' on May's Transmat label ("Crack Down"), Craig quickly realized what a "no-brainer" running his own record label would be. "I didn't want anybody cherry-picking the material," explains Craig, "because I felt I knew what was good. And if it wasn't good, at least I knew what I was trying to say."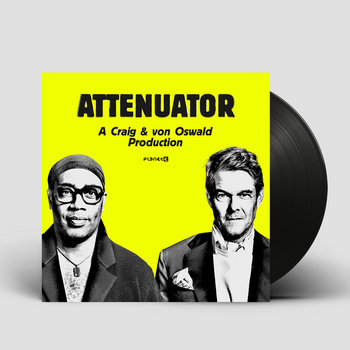 .
00:10 / 00:58
Merch for this release:
Vinyl LP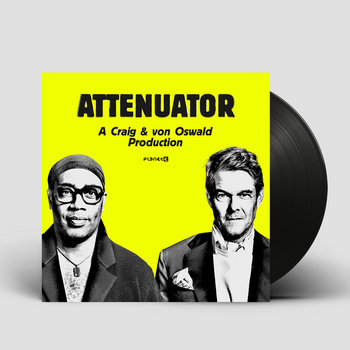 "Tough love" cracks aside, Craig is quick to credit May as a mentor on several levels—not just as a producer, but as an arbiter of taste with impeccable timing. "I remember him telling me about Suburban Night's 'The Art of Stalking,'" recalls Craig, "saying, 'Man, people aren't ready for this shit.' I'd never thought about that concept before: 'People aren't ready for this?' And then it was released to huge fanfare and sold really well. I think it was even in a Gaspar Noé movie recently."
Craig has always had a keen curatorial eye, but his approach with Planet E has differed from May in at least one respect. Much like the many artists who release impromptu material on Bandcamp, he's never waited for the perfect moment to strike with a certain sound. If he had the $500, $700, or $1000 needed to master, press, and put a record out, he simply went for it. If it sold well, great. And if it didn't, well, there's always next time.
"A lot of labels are interested in finding the next new shit," says Craig, "And that next new thing always means bumping out somebody old. I don't really buy into that; just because everybody's into drum & bass doesn't mean that they can't listen to techno. But that's how music and fashion trends go—when you get into one thing, you have to throw the other thing away."
One principle guiding Planet E over the past three decades has been non-negotiable: Craig's views on quality control. In other words, if someone doesn't sound like they're ready for prime time yet, Craig tells them to head back to the booth and start over. Matthew Dear mentioned this in an earlier Bandcamp Daily feature, claiming that Craig pushed him in crucial ways early on in his career.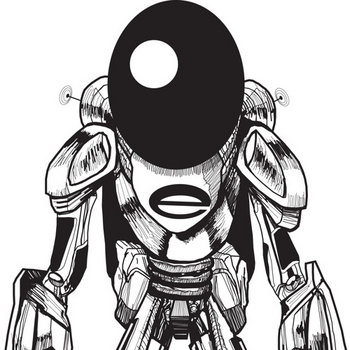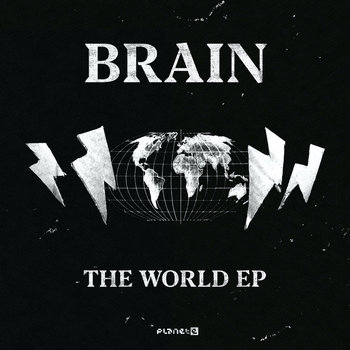 .
00:10 / 00:58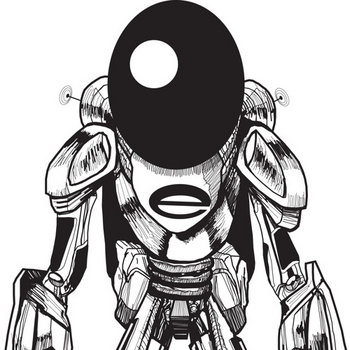 Merch for this release:
Vinyl LP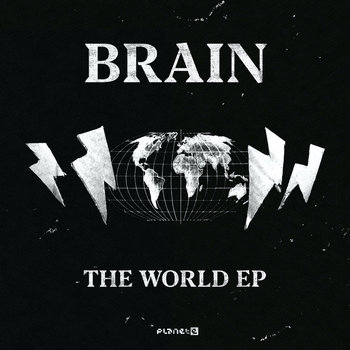 "I met Carl through a friend before [my] first Ghostly record," explained Dear. "He listened to some of my songs, whipped out a giant box of promo CDs—stuff like Moodymann and Recloose—and basically said, 'You're not ready yet; go listen to these [first].' It was ego-crushing, but in a good way. It made me realize, 'Maybe my stuff's not that good.' But ultimately, it was healthy. And Planet E put out an EP [The World] from my alias Brain last year. So I finally got the job, just two decades later."
Craig says it's become far more difficult to offer constructive criticism these days, because people take it as a personal attack. But the way he sees it, "It doesn't matter how big you are; at some point, you have to be told to go back to the drawing board. When I first took my music to Derrick May, that's what the fuck he told me. He said, 'Yeah, it's cool man, but listen to this.' Then he pushed the button on the sequencer, and [the song] 'It Is What It Is' popped up from the machines. I was like, 'Oh, my god.' When I heard that, it was like me making music on a tin can versus him making music with an orchestra, you know?"
To put Craig's own multi-faceted career in perspective along with Planet E's, we asked him to discuss some key releases from the label's back catalog, starting out with two of its more recently acclaimed records.
---
.
00:10 / 00:58
Merch for this release:
2 x Vinyl LP, Compact Disc (CD)
"Holographic was a perfect person to ask to do [the] Detroit Love [mix series]. She's getting a lot of attention right now, like a new face coming out in the tech-house scene or something. She's cool—a new era of DJ coming out of Detroit. She's like a jazz musician in terms of her attitude. She also brought some exclusives to the table, like a Martinez Brothers [and Soul Clap] thing that we released first. Detroit Love is a great project. We've had some good stuff on there—people like Stacey Pullen, Waajeed, and Mirko Loko. It's like a party where we pay a lot of attention to the lineup; we're not going to feature just any Detroit DJ. We take the time to represent Detroit in a way that hasn't been done. What you get is a product that's timeless in the same way that Detroit music is timeless."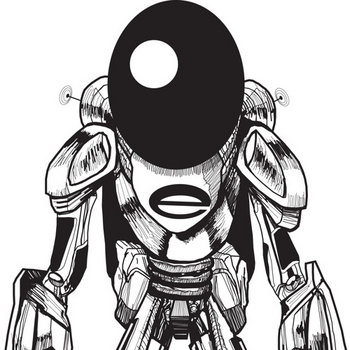 .
00:10 / 00:58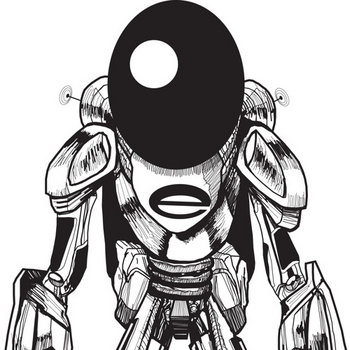 Merch for this release:
Vinyl LP
"We've known each other since the '90s. She's always been an excellent DJ, and she's made some great records over the years, like that one on Minus ('A Walk in the Park') and her Women on Wax releases. It doesn't matter how old or young somebody is, or how much I like them. I have respect for talent. That's the situation with Minx; I've always respected her talent. When she came to me with this track, I put it on one of the first Detroit Love mixes. And then we released it as a single recently with an excellent mix from Honey Dijon. Most techno labels can be very male-oriented, so it's great to have [Minx] and Holographic associated with Planet E. It's not like I'm putting them in front as our 'token women,' though. That's another thing I've seen happen: 'Everybody's into women now; let's put some women on our label.' That wasn't the reason we did this release or Holographic's at all."
.
00:10 / 00:58
"Psyche was the first moniker I came up with; it's me with training wheels on, you know? I've always loved how George Clinton had all these groups associated with him—Parliament, Funkadelic, Parlet, Bootsy [Collins]—so it kind of made sense to me to have all these aliases, too. There's a certain sound involved with each of my aliases: The ideas are a little crazier with 69, it's this strong hybrid of sampled bass and synthesizers. [Music I release as] Paperclip People is based around what we know now as 'disco house,' but it's really meant for the dancefloor. Innerzone Orchestra is more jazz-oriented. Everything is its own thing. Psyche was maybe the most Detroit thing to call the project, because that's something we all used to say when you play a joke on somebody. Like 'I saw your mama coming down the street. You better run—sike!' I guess I could have spelled s-i-k-e, which would have been really Detroit."
.
00:10 / 00:58
"The furthest 'out there' that I have attempted to go. It's more bizarre, philosophically, than some of the other releases I've put out. I'm a Gemini, so there's another side of me all the time. That's probably why I have so many different aliases. Like the Blacula personality I had attached to Innerzone Orchestra—I thought it was funny as fuck. That's what it comes down to sometimes; I just think something's funny. There's an inside joke to everything that I do."
.
00:10 / 00:58
"I had met Goldie before ['Bug in the Bassbin' came out] but it wasn't until I was doing an interview with [i-D writer] Kodwo Eshun where he said, 'You have to listen to this record.' And it was Goldie's Timeless. He goes, 'Yeah, Goldie, he was really influenced by 'Bug in the Bassbin.'' What I heard in Timeless was another level than what I had done. When [DJ] Fabio played 'Bug in the Bassbin' at raves, he used to play it at 45 [RPM]. So when [Goldie] heard that, his imagination took over. He said that the [drum] pattern at that fast tempo is what gave him the inspiration to do his music. I'll take it! I wish I could make a few billion dollars from it, but you know, the influencer doesn't necessarily get the monetary value of what the end inspiration is. And I don't hate that at all. Because I've been inspired and influenced by so many other motherfuckers. I just hope that they have been able to benefit off me representing them."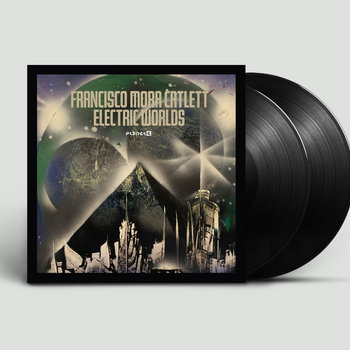 .
00:10 / 00:58
Merch for this release:
2 x Vinyl LP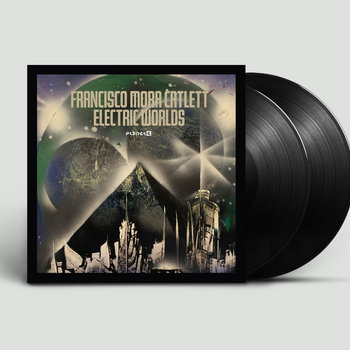 "I wish Francisco would get some super crazy, fat-ass paycheck for being my mentor. He's always been interested in doing electronic music—ever since he played with Sun Ra and Sun Ra told him, 'You better learn how to play with the drum machine instead of combatting the drum machine, or you're going to be considered a relic.' That has stayed with him throughout his life, including his own career after the death of Sun Ra. Electric Worlds is a very interesting take on electronic music. It's not from an 18-year-old or 20-year-old; it's from a jazz drummer who's been doing this for 50, 60 years. I'm so happy to have this release. We had done World Trade Music in the '90s, and now we have this updated album of his that needs to be heard, you know? It's like when I go back and listen to the Sun Ra vinyl that I have; a lot of them are crazy-ass ideas. And Francisco's still got these crazy ideas in the tradition of Sun Ra. I love it."
.
00:10 / 00:58
"When I named this project Paperclip People, I didn't know anything about [Operation] Paperclip—the Nazi scientists [the U.S.] captured and recruited to work on its [Space Race] program. I found that out years after I had done Paperclip People; I was like, "Oh, man," but I liked the fact that it gives people something to wonder about. Of course, after I die, somebody's gonna turn it into me being a Black Nazi or something. It was the same thing with 69; yeah, it's a sexual position, but it's also the year I was born. Paperclip People is a lot of little inside jokes. 'Oscillator' is a track where you can hear how much fun I was having doing it. The humor that I enjoy is also right there in song titles like 'Parking Garage Politics' and 'My Neighborhood is Full of Pretty Boys & Florists.' 'Throw' was made while I watched the Super Bowl. I don't like sports; it was just on in the background. I like what LCD Soundsystem did with [their 'Throw' cover]. It brought it into the world where I started—as a guitar player—and that live band element, which sounds great."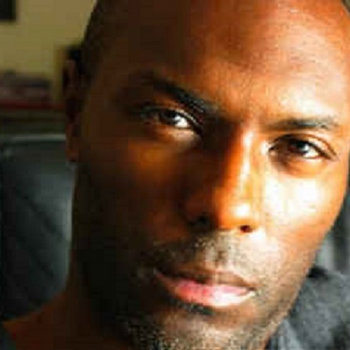 .
00:10 / 00:58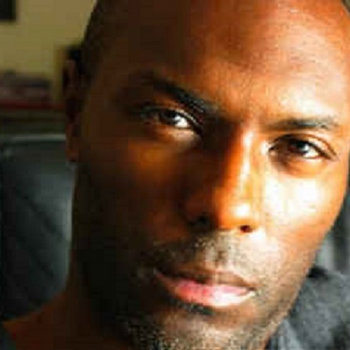 "Doing a record with Kenny Larkin was a huge privilege. I've known and loved that guy for such a long time, and I have a lot of respect for him musically. I think he had gotten frustrated with some of the other labels he'd dealt with, so he decided to do this record with us. He recorded and mixed it at my studio. It's such a great piece of music—a really beautiful record. The cover is also excellent; I think he sourced it from a Dutch artist."
.
00:10 / 00:58
"Here's the other Kenny—Moodymann. This was his first album, but not his first release. [The Kenny Dixon Jr. single] 'Emotional Content' was. He gave me the option to put it out, and I passed on it. I didn't feel that it was crazy strong, or I would play it. It also said 'bitch' in it, which at the time, my mom would have been like, 'Oh my god!' When he came with SILENTINTRODUCTION, I knew what I was hearing was another level nobody had touched before. Because he came from making rap records—producing hip-hop—the angle he looked at house music was way different. It's like 'Big Booty Express' from Dilla; rap people like it, and house people like it, and techno people love it. With Kenny, I was really hearing the future when I put that Moodymann record out. It's funny; I remember being in a restaurant somewhere in Brooklyn or Manhattan, and they were playing it. I was like, 'This is from my label!' And they were like, 'Oh really? The chef loves it!' Then the chef literally came out and said, 'Oh my god, I love it!' You know, I was seeing something that I didn't really see with other music on Planet E. It had a laser focus to what it was and the story it was telling. The stuff that he's saying in the interludes is so militant and interesting, but street. I don't know if my mom listened to it, but if she did, she'd probably be like, 'What the fuck is this?'"