LISTS
Matthew Dear Reflects on His Avant-Pop Discography
By Andrew Parks · June 24, 2021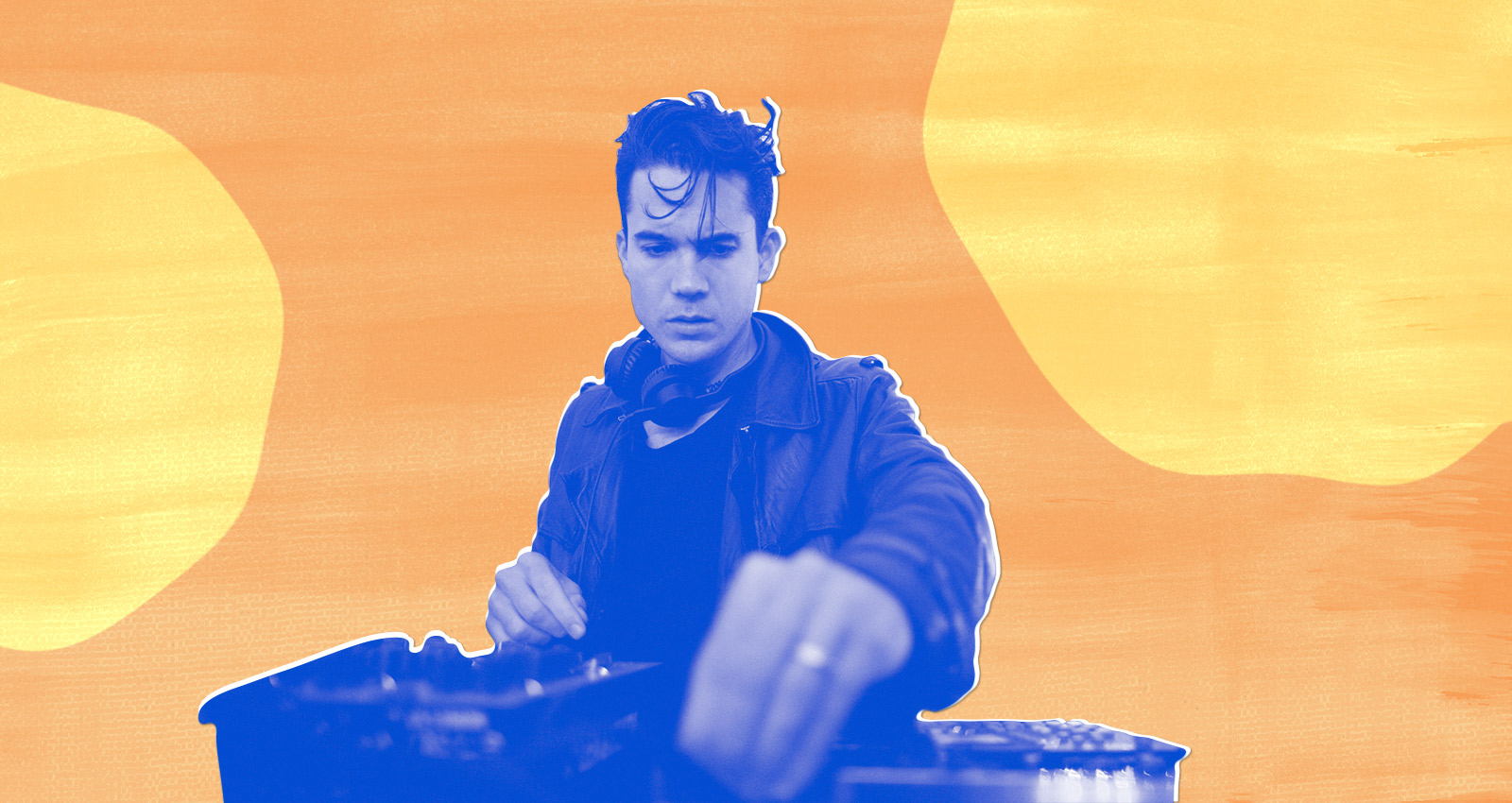 If you want to know why Matthew Dear decided to pursue a career in music, the answer is: It's all Val Kilmer's fault.
"I remember watching The Doors [1991] when I was 13 or 14," says Dear, "and thinking, 'Well, that looks fun… I want to do that.' I'd never smoked pot or had a drink, but something about that alternative lifestyle resonated with me."
The producer/singer got into the Beatles around that same time, and was so smitten by the pot-inspired sound of Sgt. Pepper's that he found a literal weed in the woods, laminated it, and hung it on his bedroom door.
"My mom was probably just like, 'Pfft, whatever,'" he explains, "but I was obsessed with the very idea of hippie counterculture."
That fascination came full circle when Dear met Sam Valenti IV at a house party in Ann Arbor, Michigan. The pair's mutual love of not just electronic music, but the vibes and visuals that accompany it, led to a lifelong partnership—a friendship that has formed the backbone of Valenti's Ghostly International label over the past two decades. In fact, when Dear revisits any of his records, he can't help but think of the ways they relate to the label's subcultural stamp, and his enduring friendship with Valenti.
Another crucial moment for Dear came when he met legendary Detroit DJ and producer Carl Craig—even if Craig didn't exactly tell him what he wanted to hear.
"I met Carl through a friend before the first Ghostly record," explains Dear. "He listened to some of my songs, whipped out a giant box of promo CDs—stuff like Moodymann and Recloose—and basically said, 'You're not ready yet; go listen to these [first].' It was ego-crushing, but in a good way. It made me realize, 'Maybe my stuff's not that good.' But ultimately, it was healthy. And Planet E put out an EP [The World] from my alias Brain last year. So I finally got the job, just two decades later."
In truth, Dear wasn't exactly sure what his "sound" was back in the early '00s—and he's not quite sure now, either. Nevertheless, he's managed to produce a string of standouts in a career that's been characterized by cutting-edge production techniques and nods toward everything from Talking Heads to Townes Van Zandt (see: the newly dropped "lost album" Preacher's Sigh & Potion).
We asked Dear to reflect on a few of the high points in his discography.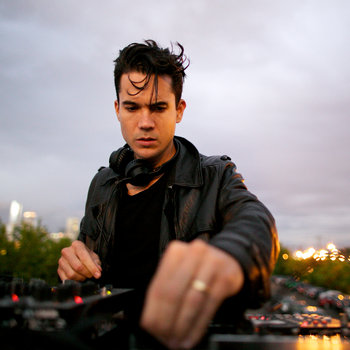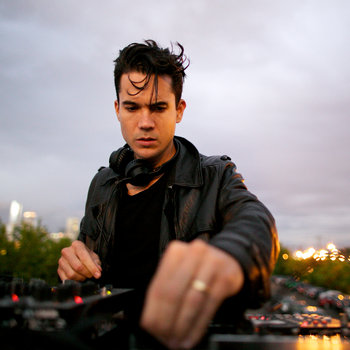 Merch for this release:
Compact Disc (CD)
"I love New York house records," says Dear, "But every time I sit down and set up my synths, I can't make that kind of music." Contrast that with the way he felt about Germany's "micro-house" movement at the turn of the 21st century—a sound that "shattered everything," and became a guiding light for Dear's breakout LP. "Labels like Playhouse and Perlon weren't trying to sell a hit record," says Dear. "They were trying to sell interesting, cool sounds. It was very rhythmic, too. It felt like, 'Okay, this is why I love dance music. It's weird. It's bizarre. And it's not known by a whole lot of people.'"
Merch for this release:
Compact Disc (CD), Vinyl LP
"This was [essentially] an EP of leftover music [from Leave Luck to Heaven]," explains Dear, "kinda like Amnesiac and Kid A… They came out around the same time, and we were trying to emulate our idols." A few Bandcamp sequels (Backstroke 2 and 3) have helped further fill in the gaps, and provided hints of his evolution in the way that the best mixtapes do. "A lot of these songs are almost there," says Dear. "They don't really carry a record by themselves, but in these weird collections, they work. They can live and breathe."
Merch for this release:
Vinyl LP, Compact Disc (CD)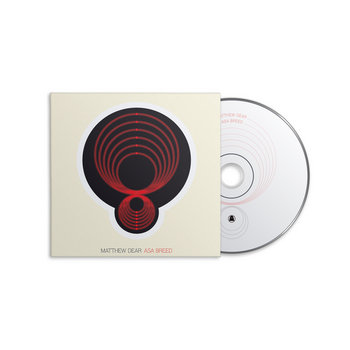 Looking back now, it makes sense that Dear's first few efforts were released via Spectral Sound — Ghostly's 12"-heavy imprint devoted to adventurous dance music. By contrast, Asa Breed was issued via Ghostly International proper, and while the decision sounds like a no-brainer now, given the album's left-field loops and elastic bass lines with a full-on power ballad in the form of "Deserter," it felt "very, very uncomfortable" back in 2007. "Maybe I'm putting way too much thought into it," says Dear, "but I'm sure people were like, 'Huh? This is the guy that did that song "Dog Days?"' In that sense, it never felt accomplished… Not when deep techno heads at the club down the street were looking at me like, 'Shame on you.' That made me a little sad."
Merch for this release:
Vinyl, Vinyl LP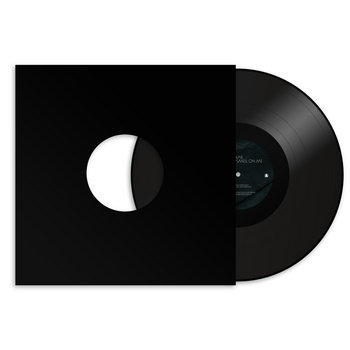 In case you can't tell by its bleak sleeve, Black City is about as dark as Dear's music gets. It's techno in a philosophical sense more than a sonic one. It's not despondent though; just moonlit and moody. "For lack of a better term, it's leather jackets and late nights and excess," explains Dear. "It's that nonstop lifestyle of New York in your 20s: great at the time, but certainly not healthy."
Merch for this release:
Vinyl LP, Compact Disc (CD)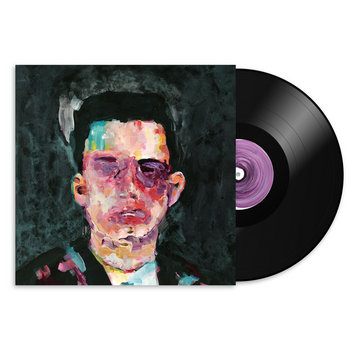 A self-proclaimed "therapeutic answer to Black City," the "softer, more melodic sounds" of Beams reflected several major turning points in Dear's personal life, including moving from his Brooklyn loft to an upstate barn; becoming a father; and quitting drinking. "I was a highly functioning lover of alcohol," admits Dear. "I wouldn't need to drink to create, but when you're in that mindset, you need to drink to basically do anything else. It gets to the point where an anxious person becomes extremely reliant upon these things to function at all. In no way, shape or form am I the first or last artist to ever deal with these problems, but [Black City and Beams] are a good example of me trying to sort through a lot of that stuff personally."
Merch for this release:
2 x Vinyl LP, Compact Disc (CD)
When Dear considers his contribution to !K7's seminal DJ-Kicks series, he doesn't think about how it threads the needle between his poppier songs and the serrated techno he's made under the name Audion. He remembers its cover shoot in a field, and how it captures him right after his family moved from that upstate barn to Ghostly's original home: Ann Arbor. "I look at those photos," he says, "and I'm like, 'That's the beginning of me now.' Whether it's social media or music, my goal is to clear the lines of delineation between the person you hear singing and the person that's talking to you now. I really want it all to be the same person. I think that probably stems from years of not being me, you know?"
Merch for this release:
2 x Vinyl LP, Compact Disc (CD)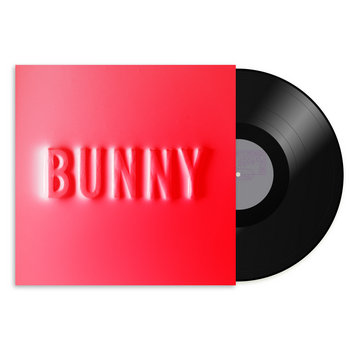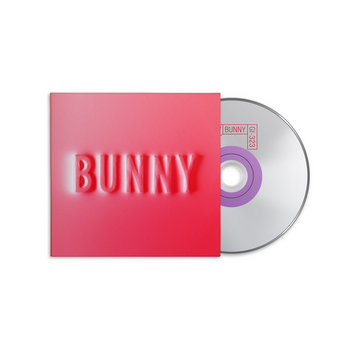 A few core Bunny cuts ("Echo," "Can You Rush Them") were started in upstate New York, but the long-awaited LP (long enough for LCD Soundsystem to break up and reunite in the intervening years) is very much Dear's Michigan record. Case in point: a gossamer riff from Protomartyr guitarist Greg Ahee ("Bunny's Dream") that sets the stage for a largely impressionistic album. "Greg and I met through Seth Troxler," explains Dear. "He hung out during a couple sessions Seth and I were doing in Ann Arbor, and we really hit it off. I remember he was like, 'I thought you were this techno guy, but you've got all this gear. Can we record [here]?'"
Merch for this release:
Vinyl LP, Compact Disc (CD)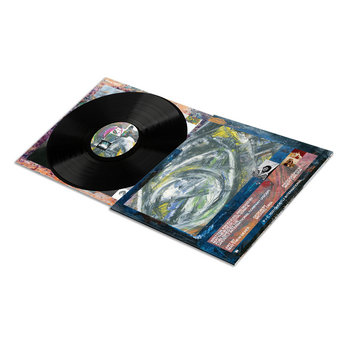 There's a bonus track at the end of Asa Breed that provides a clue for Preacher's Sigh & Potion, the album Dear made and temporarily shelved to make room for Black City.  Driven by thorny guitar tones and ramshackle rhythms, "Vine to Vine" is a semi-autobiographical survey of Dear's family tree in South Texas. "The Texas Rangers basically murdered some of my great ancestors for land," explains Dear. "'Vine to Vine' is about that moment, about this very toxic, racist South Texas of the early 1900s." Preacher's Sigh & Potion is bound to guitars rather than beats in similar ways—partly as a nod to Dear's finger-picking father, who passed away during the making of Bunny, and left an indelible mark on both a creative and personal level. "I remember sitting at this cafeteria table in this nursing facility," says Dear, "And out of the blue, my father starts looking real grim. His face was kind of down. And then he said, 'How do people dance to that shit?' And I'm like, 'What?' He's like, 'Techno—How do people dance to that shit?' Then he looked at me and grinned."