ALBUM OF THE DAY
Album of the Day: Matthew Dear, "DJ Kicks (Matthew Dear)"
By Andrew Parks · January 31, 2017
​
​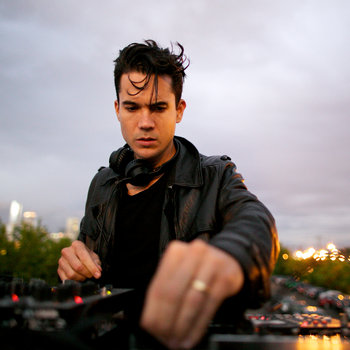 .
00:10 / 00:58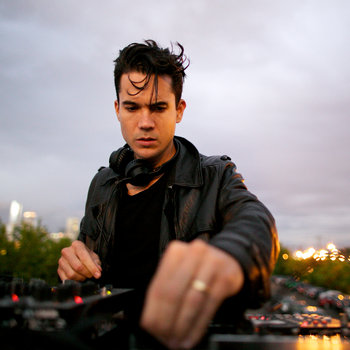 Merch for this release:
2 x Vinyl LP, Compact Disc (CD)
"The rhythms of the world are so much better than rhythms which are intentionally created," Matthew Dear once said in an interview with Scottish magazine The Skinny. "There's a tempo in everything—you can just loop it."
If only things were that simple. While Dear claims he has countless hours of raw material lying around, the process of putting it all together—of turning madness into music—often takes years. That goes for everything from his feral techno guise Audion to the avant-pop albums Dear cuts under his own name. Nearly five years have passed since the last one (Beams), with little indication of that lull ending anytime soon. In the meantime, Dear has snuck a lone new track into his mix for the DJ-Kicks series. Lurking near the starting gate, right after a pensive Nils Frahm piece, is "Wrong With Us," an exclusive that questions everything.
"As time goes on, I don't know what more we can do," Dear sings over one of his signature melancholic dance melodies. "The world keeps changing, but when has that ever been news?"
A fair question, but it doesn't take long for Dear to brush it off and dive headlong into bonkers tracks like thatmanmonkz's ravishing Caserta remix, Decius' sinister "Bread & Butter" single, and a cold-pressed collab between Doc Daneeka and Gwilym Gold ("Lust For Sale"). Like any DJ worth his weight in wax, Dear knows exactly how to manipulate our mood. But his ultimate goal isn't to cause anxiety about the State of Things. It's pure, unadulterated escapism—right down to a fireworks finale of chain-linked Audion cuts and a DJ Khalab song featuring Malian singer Baba Sissoko that slows everything down and brings the 66-minute set to a beautiful close.
""I wanted to create a mix that could be listened to anywhere," Dear explained in a press release earlier this year, "and reflect a little bit of everything that I play. Whether you're in your car, preparing to open the club, or having a bottle of wine with friends at home, this mix is for you.""
—Andrew Parks