LABEL PROFILE
Mushroom Hour Half Hour is a South African Label For South African Artists
By Charlie Heller · March 11, 2022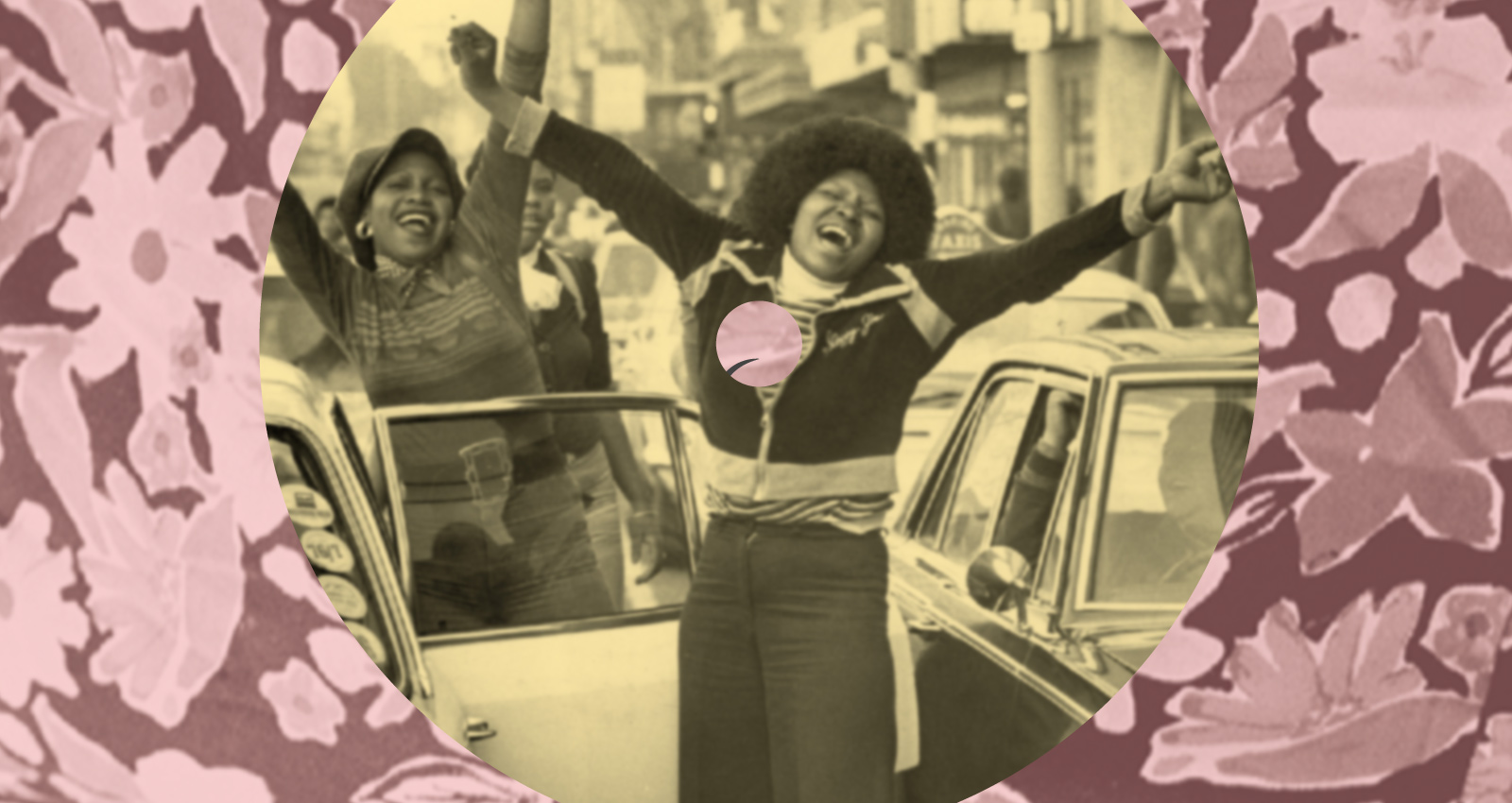 "We promised each other we'd never become a record label," says Mushroom Hour Half Hour co-founder Andrew Curnow," but we all just realized, there's no one else that's gonna release this stuff."  The now-label began when three longtime friends—Curnow, Nhlanhla Mngadi, and Nhlanhla Masondo (aka Cap)—were invited to guest on a pirate radio show in their hometown of Johannesburg, South Africa.
Growing up, the trio bonded over their love of hip-hop, so for the show, Curnow spun vinyl while Cap and Mngadi rapped over breaks. What was meant as a one-off live broadcast turned into a regularly recorded series released as podcasts. As their confidence grew, so did the musical ambition, bringing in a rotating crew of poets and jazz musicians from the Johannesburg and Cape Town scenes for experimental jams, which got played live and even on the road, eventually becoming the label's rotating in-house musical project SPAZA.
Since that epiphany, the Mushroom Hour has blossomed, making an international splash in 2021 with Joburg/Dakar/UK jazz collaboration On Our Own Clock. The album exemplifies how the three friends-turned-co-founders, along with producer Dion Monti, frequently take a direct hand in the recording, production, editing, and even rapping on albums, serving as in-house equivalent to how Teo Macero distilled Miles Davis & co.'s jammy experiments, or as Prince Paul might, MCing the proceedings along.
Through its small but impactful catalog of centering around, but not limited to, ambitious South African jazz, Mushroom Hour's two guiding forces are clear: hip-hop's irreverent, anything-goes attitude, and a deep reverence for South Africa's cosmopolitan musical scene. "There's a thriving scene," says Curnow, elaborating that the industry ecosystem isn't yet giving it the support it deserves. "There's a lot of European and American labels that are releasing South African stuff," he says of that initial day of inspiration. "Let's try and build a South African label that can release South African stuff."
As the story of Mushroom Hour Half Hour has stretched far beyond those first thirty minutes, here are a few highlights from the journey so far.
---
Merch for this release:
Compact Disc (CD)
Mushroom Hour Half Hour's first release, Ithuba Loku Hlola, was meant as a dry run for the first SPAZA album. But before they took the next step, the label was approached by Sibusile Xaba, a guitarist and singer-songwriter mentored by two legends of South African music, Madala Kunene and Dr. Philip Tabane. "We'd seen him play six months before that, and we were blown away," says Curnow. A jam session led to Xaba asking the team to record his own debut. There was just one wrinkle—he already had another album recorded.
Merch for this release:
Compact Disc (CD), Vinyl LP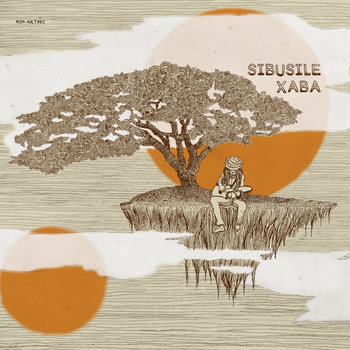 So, they released both. The older Unlearning leans more acoustic, made up of longer songs like the title track, which, after a bracing four-minute intro, settles into a hypnotic chord cycle led onward by Xaba's entrancing pedal tone vocals. On Open Letter to Adoniah, Mngadi says (he shares a "recorded by" credit with Curnow), "we really experimented on the recording," which they held in the mountains of Magaliesberg. The results seem to put Xaba's wordless singing right in the room with you. Or maybe in the vehicle: the title track could fit right next to the Allman Brothers's "Midnight Rider" as the perfect soundtrack to a road trip movie through its singer's home region.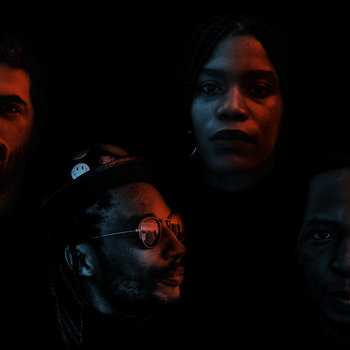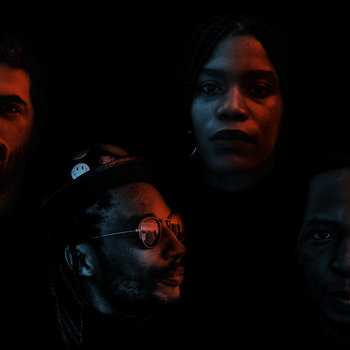 Merch for this release:
Vinyl LP
It took a few albums, but Mushroom Hour finally made it to the first SPAZA album. All involved agree the extra label experience was vital. "I honestly don't think we'd be a real label if we started with that!" says Cap. Part of a rotating project of musicians brought together, often for the first time, by Mushroom Hour at a venue also called SPAZA, this particular recording mixes Johannesburg's jazz, Afro-funk, and experimental electro scenes into a swirling miasma that it helps to have a reliable curator's name on before you dive in.
While made up of a single improvised performance and minimally edited, it doesn't sound like it. In a more open-minded world, "Ice Squinchies (Waiting For You)" could be a single, its violins dancing with vocoders like an otherworldy South African jazz answer to 808's & Heartbreak. The murky epic "Five Rand Airtime nama-eveready: 4000 degrees" throws just about everything its ensemble can think of at you before emerging for an almost folk-jazz air. If you had to shelve it, it'd probably be in the jazz section, but the hip-hop roots remain—no matter how far out the sonics get across the stereo field, it's all anchored by enough groove to keep your head nodding.
Merch for this release:
Vinyl LP, Compact Disc (CD)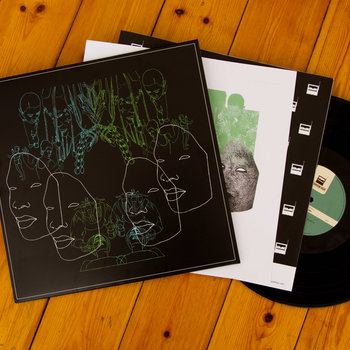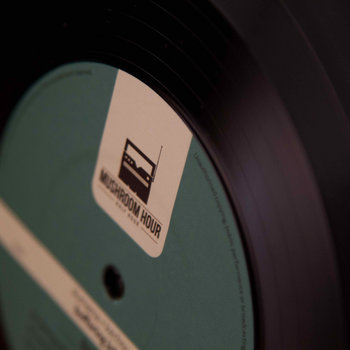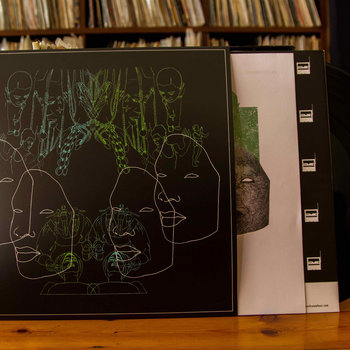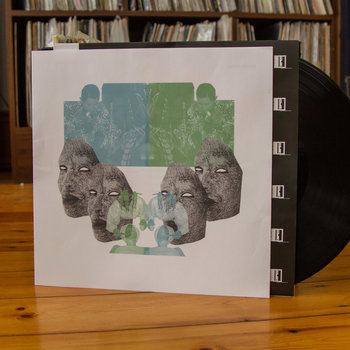 Though most of their releases are at least jazz-adjacent, Mushroom Hour took a more electronic direction for the 2020 release buffering juju. The label first heard the duo of German-Algerian multi-instrumentalist kechou and South African vocalist and uhadi player dumama on Soundcloud, where the duo documented live performances in Cape Town that used looping to sound like much larger ensembles.
Curnow and Monti cut loose on recording and production, intricately building tracks out of kechou's vast collection of instruments, including some he built out of tortoiseshells, around dumama's own playing and force-of-nature vocals. Loosely telling the tale of a woman freed from prison, buffering juju packs no shortage of ear candy into its 37 minutes without ever dulling its impact. From the floating beats of "for madala" to the way "Uveni" seamlessly weaves Dylan Greene's vibraphone and Angel Bat Dawid's enigmatic clarinet into its own aural world.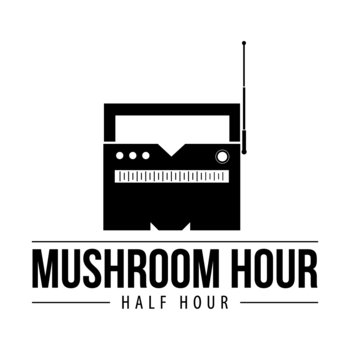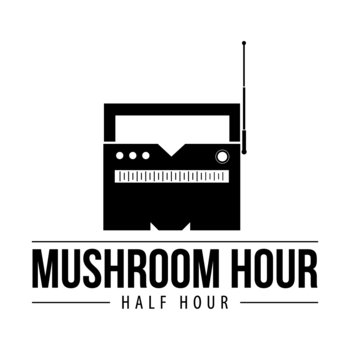 Merch for this release:
Vinyl LP
On Our Own Clock brought Mushroom Hour its most significant international break yet, but the process was, in Cap's words, "a nightmare." The original plan was simple enough: fly top jazz players from South Africa and Senegal like Asher Gamedze to London, where they'd record with local luminaries including Alabaster DePlume and Theon Cross at the renowned Total Refreshment Center for a few days, and edit it into an album. They even got funding from the British Council, which they spent a third of on the flights and booking required—when the COVID-19 pandemic shut everything down.
The original plan was off the table. But at this point, canceling the project would have meant the small South African label would owe the British Council money. "So we were like 'Cool, we're smart,'" says Cap. "'We'll have everyone record in their own city. It's been done before, we won't be the first one to do it…should be easy!'"
Anyone who's ever arranged a Zoom call can imagine what it would be like to coordinate about 15 musicians from three separate countries and time zones, some with no language in common, to assemble a cohesive album. After eight months, the cities began their own recording sessions, but each took different directions. Add the need to build consensus across two labels and over a dozen musicians who didn't always agree; an attempt to bring in an outside producer that didn't work out; and three missed British Council deadlines…
About a year into the process, the co-founders started over. "This is where hip-hop comes to our salvation," says Cap. Guided by the genre's tradition of uniting disparate sounds, they re-edited the materials into a new form and tied it all together with skits produced by Mngadi and raps by Cap that resulted in a top album of 2021. The gooey fusion leads and smooth jazzy brass of "Dune Dance" mingle with an ease you'd never guess was born of such chaos. The synthesis of traditional Senegalese kora, synth pad counterpoint, classic South African fretless bass, horns, and Cap's authoritative verses on "Be The Light," could be a sonic manifesto for not just the project, but Mushroom Hour itself.
Malcolm Jiyane Tree-O
UMDALI
Merch for this release:
Vinyl LP, Compact Disc (CD)
After pushing themselves to the absolute limit above, says Cap, "I think the universe realized we needed a bit of a break." It came courtesy of multi-instrumentalist Malcolm Jiyane, a fixture of South Africa's jazz scene (since he was 13 years old!), who had yet to release his debut as a bandleader. After working with Jiyane on the second SPAZA album, Mushroom Hour jumped at the chance to record his group, Malcolm Jiyane Tree-O.
Imagine getting the chance to record a whole debut album with a beloved local legend, then deciding to put the entire thing on hold to release something that had been sitting on a hard drive for years instead. After a session, a producer mentioned that Jiyane had another album recorded a few years earlier just sitting there, and plans changed. "We were like, this is too beautiful, nothing needs to happen to it," says Cap. "We just had to mix it and prepare it for release."
Made up of South African spiritual jazz in the neighborhood of Abdullah Ibrahim, UMDALI may be the label's least out-there release. But a listen to highlight "Moshe" shows why Mushroom Hour couldn't allow it to sit unheard: The Tree-O's marriage of insistent groove, by a rhythm section that includes Shabaka and the Ancestors' Gontse Makhene, with a wealth of rich tonal colors that wash in and out under the direction of a bandleader who has done it all.