LABEL PROFILE
Glasgow's Olive Grove Records Celebrates a Decade of Collaboration
By Harry Harris · January 21, 2020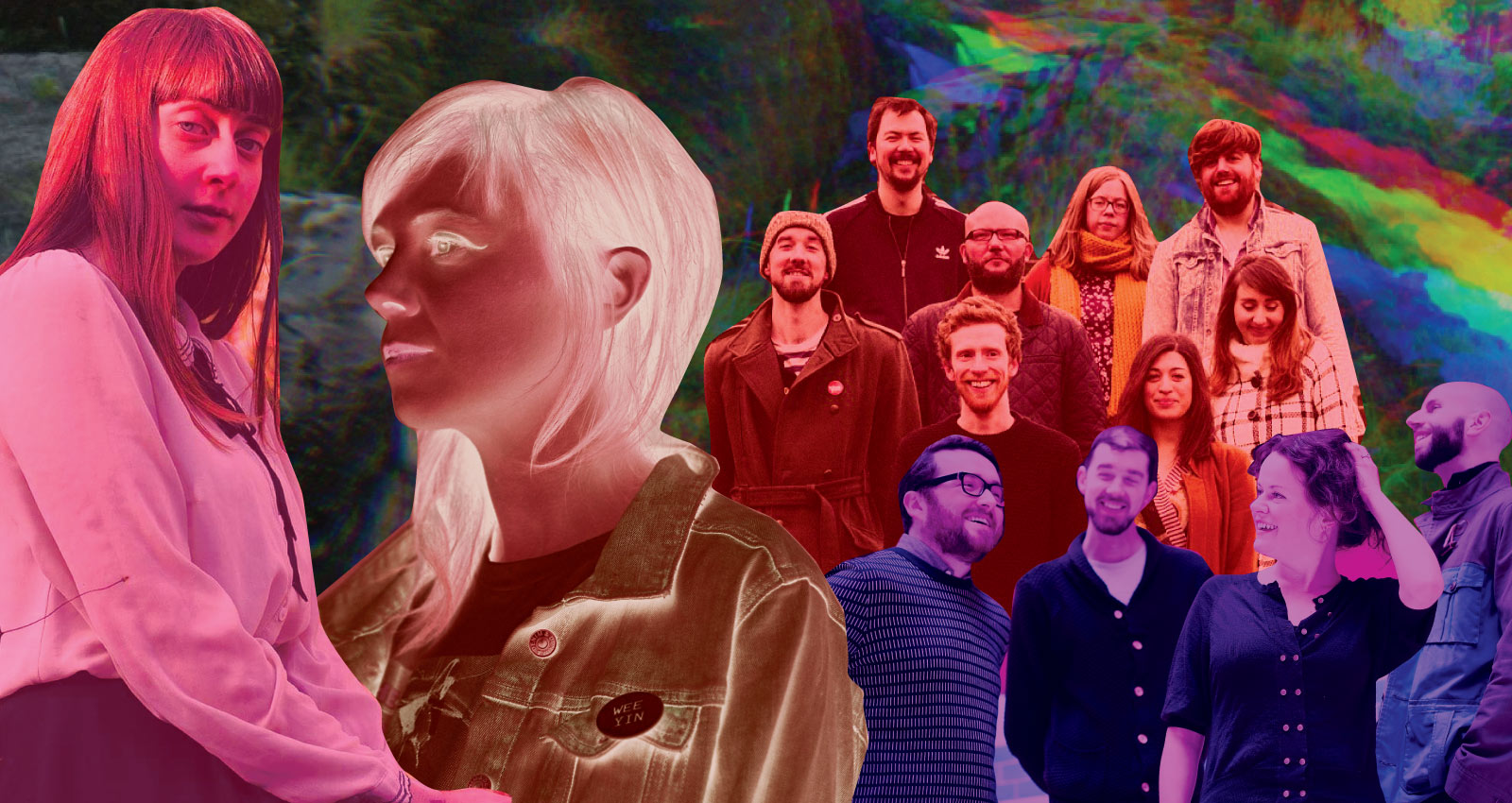 Ten years ago, Lloyd Meredith was made redundant from his dull office job at a property search firm. A month or so later, his friend Halina Rifai suggested they start a record label together, to give a platform to some of the independent bands from the burgeoning Glasgow scene they had been championing on their respective music blogs, Peenko and Podcart. With that, Olive Grove Records was born.
"It couldn't be more perfect timing," Meredith says over a drink at Glasgow music venue Stereo. "We were frustrated that there were so many great artists on our local scene we thought deserved a better platform or better support. We were looking to be a stepping stone for bands getting first releases out there, and it grew arms and legs from there."
Scotland has something of a history of DIY indie labels and musical collectives going on to punch above their weight. Postcard Records and 53rd & 3rd in the '80s put out seminal indie pop music from Orange Juice and The Vaselines respectively. Chemikal Underground, founded by The Delgados in order to launch their first single, launched the careers of Arab Strap and Mogwai, who would themselves go on to set up Rock Action Records. Fife's Fence Collective in the 2000's brought together King Creosote, The Beta Band, KT Tunstall, and Johnny Lynch, who himself went on to found Lost Map, giving a home to Kid Canaveral, Rozi Plain, and his own band Pictish Trail. These familiar names have gone on to have important, influential careers, pulling up new generations of bands and songwriters after them. Olive Grove's artists have that same pedigree, and the label is following the same model—nurturing artists, and allowing them the freedom to make exactly the kind of music they want to make.
Merch for this release:
Compact Disc (CD), T-Shirt/Apparel
The label began simply, as many do, by championing music from within a local scene. Their first release came from Randolph's Leap, an eight-piece folk pop band influenced as much by traditional Scottish music as by Orange Juice and Teenage Fanclub. Meredith says Bandcamp was instrumental in the release of EP Battleships & Kettle Chips. "I didn't know how to get music out there, so it was a great platform for me to be able to know how to sell a CD without having to get to a shop or anything like that," he recalls. Ten years on, it remains a great introduction to a band who've since put out 11 releases. Their sound is reminiscent of the kind of session singing found in the corner of a pub, or maybe a student house party: we're talking foot-stomping, spoken-word verse, pump harmoniums and group singalongs. "I still work with Randolph's Leap to this day," Meredith says. "They've done stuff with Fence, they've done stuff with Lost Map, but I'll still put out their music and I manage them as well. I'm very much ingrained in all these things."
Looking across the acts that have appeared on Olive Grove over the years, collaboration is clearly a key part of the label's success: "There's a bit of matchmaking on my part, but it's come about more naturally," Meredith says. Pete Macdonald, who plays keys in Randolph's Leap, also appears in The State Broadcasters whose last record, A Different Past, blends melancholy folk with glitchy DIY pop. The Broadcasters's harpist and vocalist, Gillian Fleetwood, is also one half of Henry & Fleetwood with singer-songwriter Martin John Henry, who is himself a member of De Rosa, a darker rock band from the Bellshill area of Glasgow that have put out albums on both Chemikal Underground and Rock Action Records.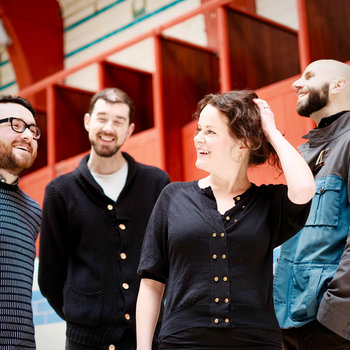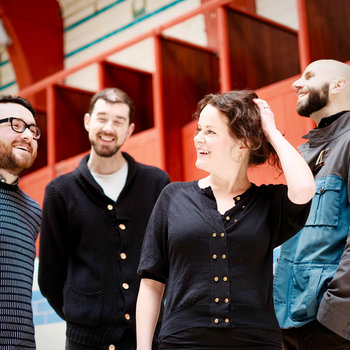 Merch for this release:
Compact Disc (CD), Vinyl LP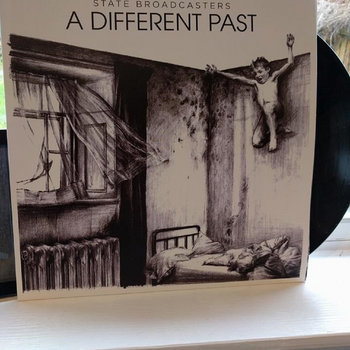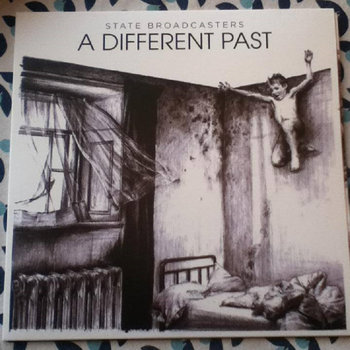 Another artist whose own career is inextricably linked with Olive Grove is Carla J. Easton. Her decade began in electro-pop band Futuristic Retro Champions, then in synth-laden power-pop band Teen Canteen, both of which put out music on with fellow indie label Last Night From Glasgow; it was a happy accident that led to her solo career beginning with Olive Grove. "I sent Lloyd some demos—not really explaining why, just telling him I had some new songs that weren't for Teen Canteen. A few weeks later I got an email back from him saying 'Record five more,' and he would put the whole thing out as an album in itself," Easton says.
It's been a fruitful collaboration. Easton's album Impossible Stuff, produced by former Arcade Fire drummer Howard Bilerman at his Montreal HOTEL2TANGO studio, was shortlisted for the 2019 Scottish Album of the Year. A follow-up is currently being mixed—"I have gone full-on pop!" she says—and over the years, the support from Olive Grove has extended beyond just distribution and promotion. "Lloyd is super passionate about all of the artists he works with on Olive Grove Records and lets me explore my 'creative visions' with each release," she says. "His leap of faith is super important and beneficial! I have a tendency to text him now and then asking if I'm doing enough to help with the release and his response is always 'STOP WORRYING.'"
Merch for this release:
Vinyl LP
Olive Grove are ringing in their first decade as a label with the same indie ethos that they began it, by giving new artists a platform to release something for the first time. This was the impetus behind The Archipelago EPs, a collection of six EPs supported by Creative Scotland—Scotland's premier funding body—each released digitally and as split 12" vinyl. "So they each get a side each," explains Meredith of the six groups featured, "and it would all come under this archipelago, so rather than a collection of islands it's a collection of small bands coming together to form a bigger thing."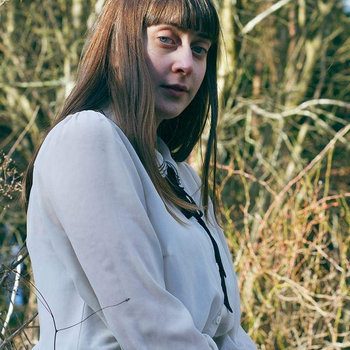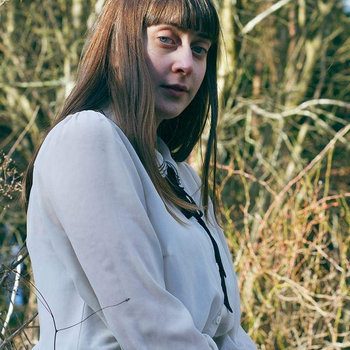 One of the driving forces behind the project was a Glasgow songwriter who's been in the scene for a while, Chrissy Barnacle. "She supported a band called Skinny Dipper years ago," Meredith says, "I just saw her soundcheck and me and Halina were like, 'Holy fuck, this is amazing,'" Barnacle also sings in queer punk band Joyce Delaney and plays saxophone with post-punk sextet KAPUTT, but she's also a phenomenal solo performer in her own right. Scottish hip-hop artist Darren "Loki" McGarvey called her "the most interesting singer/songwriter to come out of Scotland since Karine Polwart." Her vocals recall early Joanna Newsom; her songs feel epic, ambitious, novelistic almost, and she's genuinely thrilling live, tearing away at her nylon-string guitar and spinning fantastical spoken-word yarns.
Her particular island of this Olive Grove archipelago is an ideal introduction, and shows just why she's so highly thought of. She shares her EP with singer-songwriter Jared Celosse, who got involved with the label after handing a demo to Easton at a music conference in Glasgow; she calls him "maybe the most ambitious songwriter in Scotland right now." Their release was followed in November by Volume 3, from synth-pop duo Pocket Knife, and Volume 4, from indie pop songwriter moonsoup. Due early this year is Volume 5 from Henry & Fleetwood, and Circle Meets Dot on Volume 6.
"There's a few things in the pipeline, it should be quite good," Meredith says, finishing his drink and handing over a copy of the first of the Archipelago series on vinyl. He holds it up, showing how the artwork for each artist joins together to make a kind of mosaic—a Glasgow street into a railway track, hills into mountains, a loch into a bridge. Olive Grove's roster over the last decade may have covered a lot of ground, but the links are there, a map of their own making. The fun part is not only looking at where they've been, but where they're going next.