FEATURES
Three Decades In, Matthew Shipp is Still Asking Questions
By Hugh Morris · October 25, 2023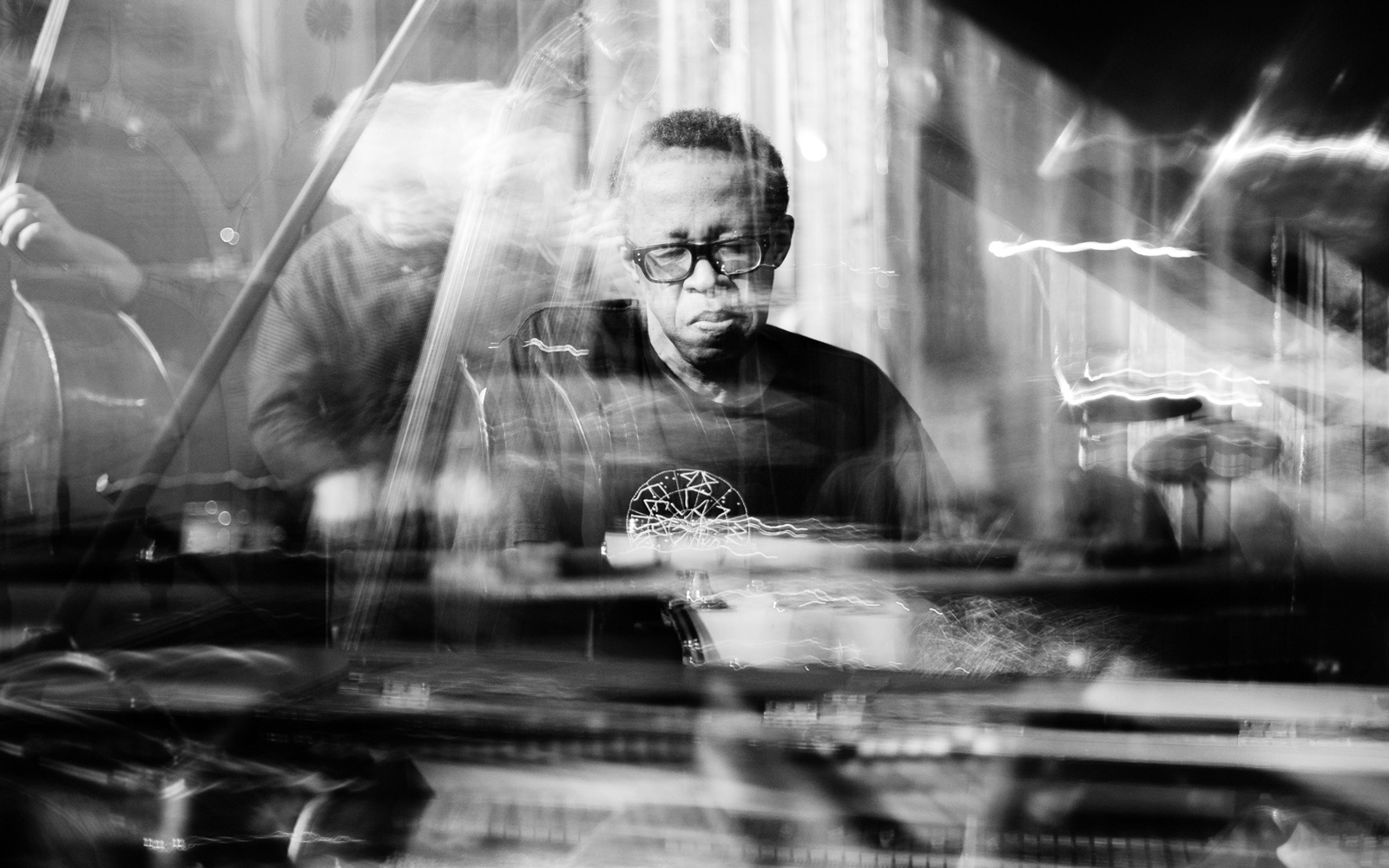 "In some senses, my whole career has been to be an irritant to every aspect of the jazz business. So I think that's kind of built into who I am." As that quote makes plain, Matthew Shipp—the avant-jazz pianist and recently appointed "elder statesman" of the art form by DownBeat—still has some energy to speak his mind on the industry he's spent his entire career critiquing. "I do think the industry's very ill," he says. "I've always been attempting to find a way to get away."
The main way Shipp has tried to escape is by retiring completely—something he's threatened to do on more than one occasion. (Those declarations, one in 1999 and another in 2017, were really attempts for Shipp to recalibrate his approach as he faced the warring factors of artistry and business.) But there's something distinctly anti-establishment about the way he releases records: On small, independent labels like RogueArt or ESP-Disc', and at a speed that's frankly frightening. You'd need a lifetime to properly come to grips with Shipp's ever-expanding discography; Clifford Allen's primer Singularity Codex is a good place to start.
So news of a new Matthew Shipp record is hardly rare. But what's distinctive is how these two albums—Circular Temple, a reissue on ESP-Disk, and The Intrinsic Nature of Shipp, on Mahakala Music—frame Shipp's career. Shipp was born in Wilmington, Delaware, but made his name in New York, where he moved in 1983. Circular Temple, a trio album and his first album as a leader, came just as his career was taking off, as a sideman in the quartet of adventurous saxophonist David S. Ware.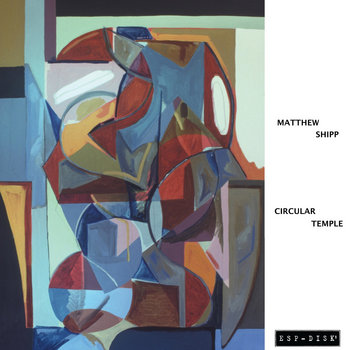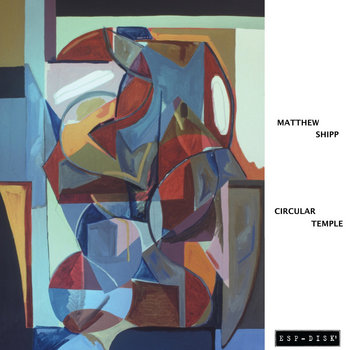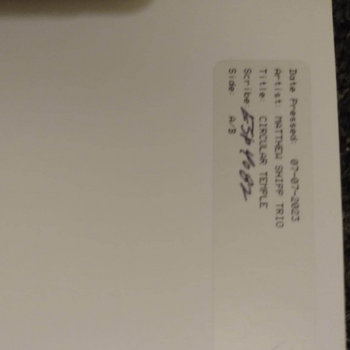 .
00:10 / 00:58
Merch for this release:
Compact Disc (CD), Vinyl LP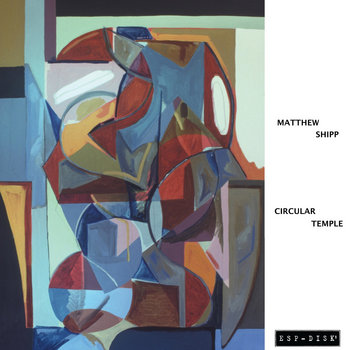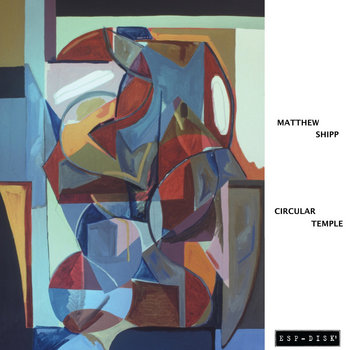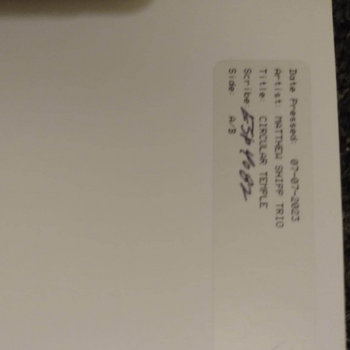 From the nucleus of the Ware quartet came the first Shipp Trio, with William Parker and Whit Dickey, both Ware adjacents, joining on bass and drums respectively. It was 1990, and Shipp got the studio time as a wedding present. "We were really possessed," he says, excited by a world that was still fresh and new. Circular Temple has all the vitality and fizz of a combination just settling, particularly in the rattling second track, subtitled "Monk's Nightmare."
ESP-Disk' aren't the first label to take an interest in reissuing this early Shipp moment. After reading an interview with Henry Rollins, where the former Black Flag frontman revealed his interest in jazz, Shipp sent him a copy of the CD, first released on Shipp's own label, Quinton Records. Rollins liked it, but nothing more came of it. A few years had passed when Shipp walked out of his New York apartment and straight into Rollins, who happened to be coming the other way. The deal for Rollins and Rick Rubin to release the disc on their new reissue label Infinite Zero was made in the street.
Shipp and Parker would stay with Ware's quartet for the 17 years of its existence. From Ware, Shipp would learn an "elasticity of personality": "I could be me in the David S. Ware Quartet, and occupy a completely different function than the me that's in the Matthew Shipp Trio, or the me that's doing Matthew Shipp solo." Though Shipp quickly found his own musical voice, developing, refining, and sharpening the language to ensure that voice is heard has been his life's task. "I'm in awe of language, and I stand before it, asking its secrets," he says.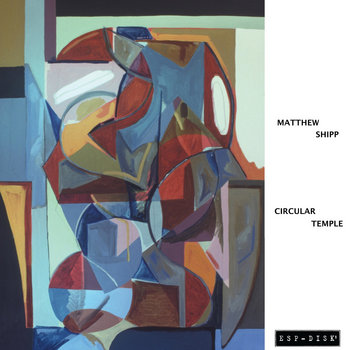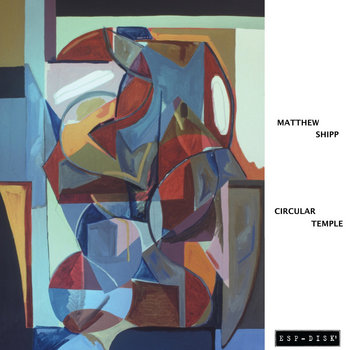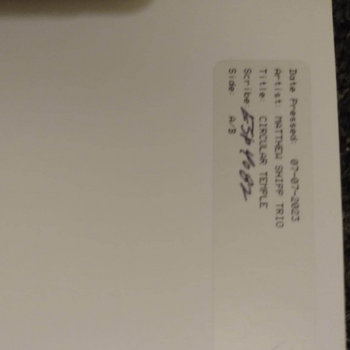 .
00:10 / 00:58
Merch for this release:
Compact Disc (CD), Vinyl LP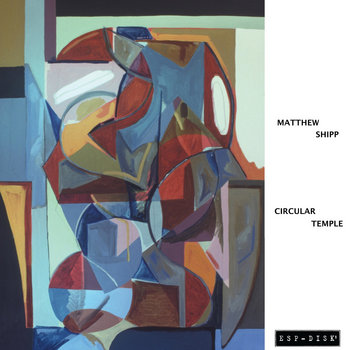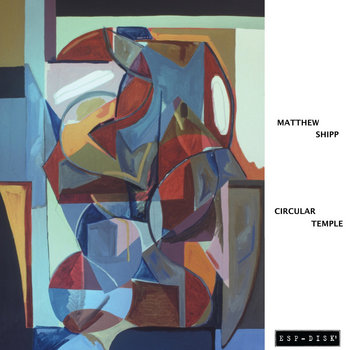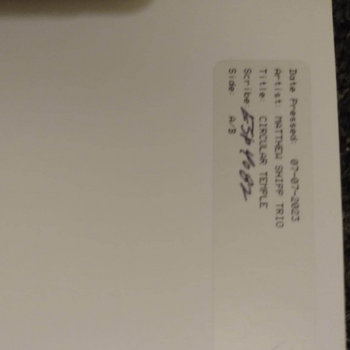 Shipp believes that music is all a subconscious process, so drawing him on influences is tough—the pianists who introduced him to the world of jazz were Nina Simone and Ahmad Jamal; today, he occupies his own universe, perhaps closest to that of piano iconoclast Andrew Hill. A more useful way into his art is through language, linguists, and literature: there's Ralph Waldo Emerson's focus on sentences over paragraphs ("He had this very jarring syntax that could almost send an electric shock up you") or the sentences of Henry David Thoreau's Walden that go on and on and on. An alternative way into Shipp's work is through another of his passions: boxing. Shipp has written on the subject a few times before. ("For the body becomes poetry in motion whether through a keyboard or in the ring—complex patterned action generates a poetic time and space—violent yet dancelike, uncivilized yet graceful, raw yet sophisticated," he wrote in 2010.) The metaphor is clearest in the duo configuration, which Shipp returned to regularly with with many new sparring partners: Parker, Darius Jones, Evan Parker, Roscoe Mitchell, Michael Bisio, and lately with Brazilian saxophonist Ivo Perelman. Does the metaphor extend to a solo album like The Intrinsic Nature of Shipp? "There is a realm of the solo that is kind of like shadowboxing," he says. "In martial arts, the competition—if you want to put it that way—is with yourself. It's kind of a dance with yourself."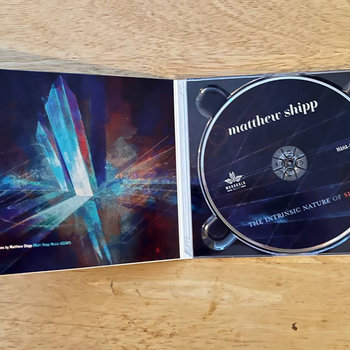 .
00:10 / 00:58
Merch for this release:
Compact Disc (CD)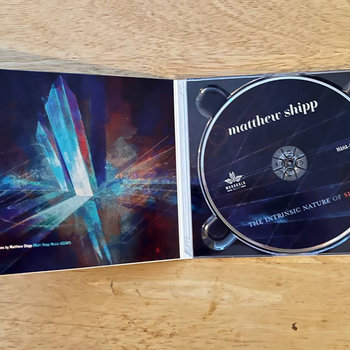 Shipp's solo piano release offers another chance to hear how his life's project is going. It's a lean, taut record that captures Shipp's trademark brutality, but displays an unexpected melancholy, too. Finding an essence remains an elusive and tricky goal. "I don't know if you can ever get to it; it might be something that on a subatomic level that you can't actually get to within this realm," he says. "You might think that you're getting to the pure essence of it, but you're just actually filling in another vector of it. But what's important is your aspiration."
With the reissue of his first CD, and a new, particularly focused solo piano CD, Shipp feels this is the end of a particular chapter and the opening of a new one, as he leans into the "elder statesman" tag. "I really want to be the oversight committee at this point," he says, "and leave it up to the young people to be relevant. Because there's nothing more pathetic than seeing somebody past their time trying to be relevant, because they felt that they never got theirs when they should have." It seems like you have people in mind when you say that, I offer, and Shipp lets out a long laugh. "I'm just here doing my thing," he says at the top of the conversation. "It's either take it or leave it. And, you know, I'm fine either way."