FEATURES
Mac McCaughan Gets Used to the Sound of Himself
By JJ Skolnik · September 29, 2021
Mac McCaughan was using his time stuck at home due to the COVID-19 pandemic to go through his studio and revisit all the gear he hadn't used in a while when he made a discovery. "There were some things that had been colonized by mice, these keyboards—they got in and made homes in several keyboards, one of which is beyond repair. I have a Farfisa, it looks perfect on the outside, and it is irreparably damaged on the inside. I just have to sell [it] for parts, basically, because the mice just separated every wire from every connection," he says. "The repair guy was like, 'You know, I could figure this out, but [it's] just not going to be worth it to you.' But some of them were repairable and I did that. And then, I reincorporated those into the music that I was making."
As McCaughan continues to describe the making of his latest record, The Sound of Yourself, it's clear that finding the possibilities within limitations was a major driver for him. He cites Brian Eno as a major inspiration—not just in toggling between singer-songwriter pop tracks and ambient tracks, as Eno did on Another Green World and McCaughan does here, but in his general approach. "He's just such an interesting character—I love the records, but also just the way he talks and thinks about music and chance, and letting accidents be part of what determines the final thing," McCaughan says. He pushed himself to learn more about those old synths and keyboards, which he'd only really used previously to achieve individual effects. Having recently composed the score to the Netflix film Moxie (2021), he also used his newly acquired skills with soft synths, which particularly enhance delicate ambient pieces like "Gen Ash." And, though the pandemic made working together with other musicians in-room an impossibility, he figured out how to make it work long-distance; artists like long-time collaborator Mary Lattimore and Mackenzie Scott (Torres) add their talents here, enriching the album's sonic palette.
McCaughan, of course, is a founding member of long-running indie rock champions Superchunk, and co-owner of Merge Records with Superchunk bandmate Laura Ballance. His solo records, whether the first Portastatic recordings or under his own name, are aimed in more experimental directions, a loose catch-all for all of the things he wants to try that don't fit under Superchunk's punchy, high-energy purview—though his ability to write indelible pop hooks does keep sneaking in. The Sound of Yourself is a warm, thoughtful record that balances elegantly between nostalgia and growth as easily as it does between solitude and collaboration or indie pop and ambient. If McCaughan hadn't told me directly that he'd been listening to "lots of new wave and 4AD bands," I probably could have intuited it—the big, round, rubbery bass and interplay between washes of effervescent synth and ascending, chorused-out guitar on tracks like the sweet, soaring "I Hear a Radio," are pure New Order.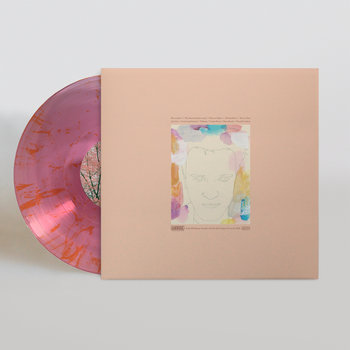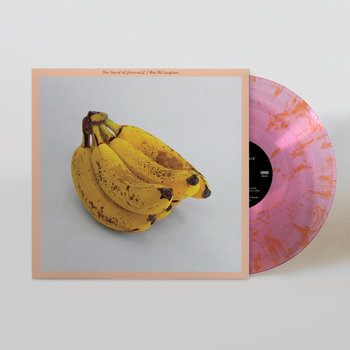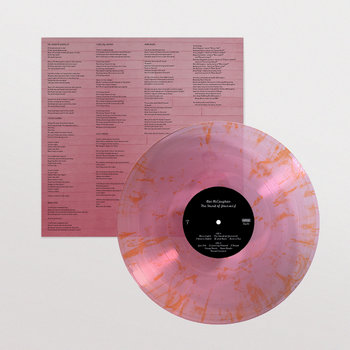 .
00:10 / 00:58
Merch for this release:
Vinyl LP, Compact Disc (CD)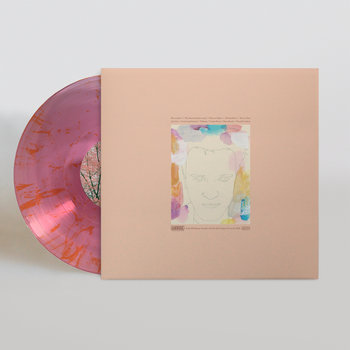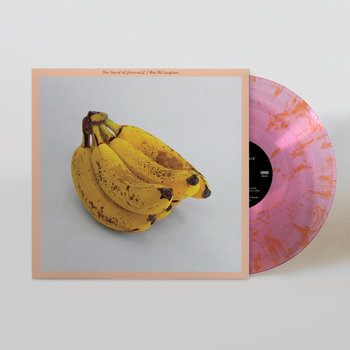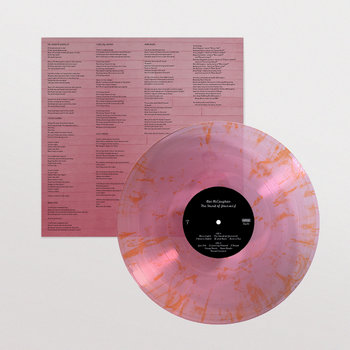 "I don't want it to just be an easy thing, or like a replica or whatever," says McCaughan of the clear imprint that style has left on this record. "It's funny, because I read the Bernard Sumner book [Chapter and Verse: New Order, Joy Division, And Me], also, during this time period, which is really good. And I've already read a couple of Peter Hook books [Substance: Inside New Order/Unknown Pleasures]. So much of what we think of as—not necessarily DIY, because I don't know if I would have ever called New Order DIY, but—music that we [were] listening to as punk rock/alternative music was made in super fancy studios, and people spent a ton of money on it. I'll never be able to make a record that sounds like The Cure, just for so many reasons. But it's still like they're in my consciousness and in my psyche, when I'm finding a keyboard sound or something like that, it's going to be in that world."
Even though he's not working with the same kind of big-time studio those classic major label new wave and post-punk records were, McCaughan notes that even The Cure and New Order were also defined in some ways by their constraints: "They're still bound by the technology of the day. They're making some stuff that sounds really good and kind of slick in a way, but at the same time, they have only the best keyboards that they could get in 1982. So there's still this kind of cool friction of 'Oh, we want to make this thing that sounds futuristic, but all we have is a Casio,' and I really like the product of that."
The title of the album also comes from a rock bio from an artist active during that time McCaughan felt inspired by—Amy Rigby's memoir Girl to City. On walks with his dog in the woods, he'd been listening to the audiobook version, read by Rigby herself, and had been enjoying it. "I think it's the first time they're in a recording studio. And it's like, 'Oh my god, I sound like that,' he says. If you're just playing music in a room with some people and singing together, it all sounds so good. And then you hear something isolated and in this more hermetically sealed setting, like a recording studio, and it's like, 'Oh, that's horrible sounding, I hate that.' Something she said about getting used to the sound of yourself really resonated with me."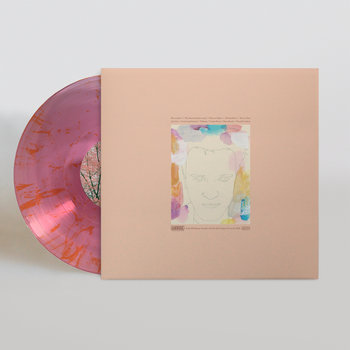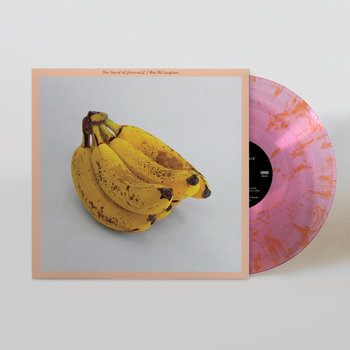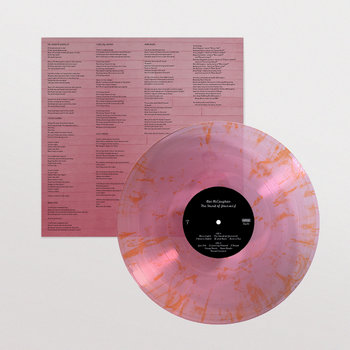 .
00:10 / 00:58
Merch for this release:
Vinyl LP, Compact Disc (CD)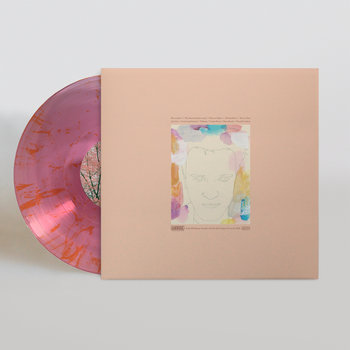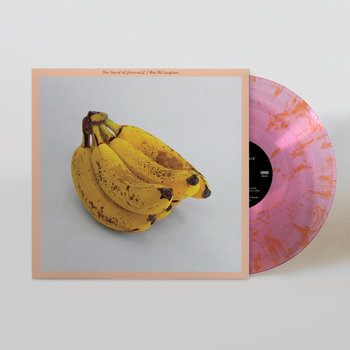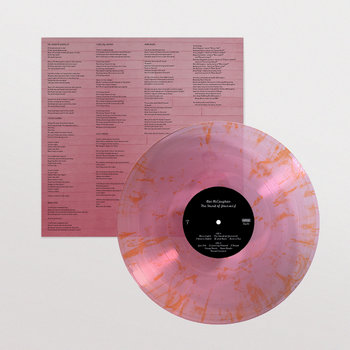 If there's anything those of us who have been dealing with increased isolation during the pandemic have been learning, it's the uncomfortable process of getting used to the sound of yourself—again, dealing with obstacles, trying to figure out how to work with what you have available. "I was trying to find positive aspects [of the time I had]…the things that allow you to stay somewhat sane through this whole thing, you know, like walking the dog, or making music, or just sending stuff back and forth to musician friends cross-country," McCaughan says. "I have the ability to do that; I'm in a pretty unique position, not everyone can do that. But I was trying not to be too specific [about the circumstances of the pandemic] when writing songs, not like, 'I made the 15th batch of gluten-free banana muffins.'"