FEATURES
In 1977, Kraig Kilby Spied the Future of Jazz
By Andy Beta · September 13, 2021
The first time trombonist Kraig Kilby heard Herbie Hancock's 1973 fusion classic Head Hunters, it had the same effect on him that it had on an entire generation of up-and-coming jazz-funk players: It blew him away. "I'd been listening to Herbie since high school and performed 'Maiden Voyage' at a recital, but when I heard 'Chameleon'—and Paul Jackson in particular—I decided if I ever do my own album, I want to have Paul Jackson on bass," Kilby says from his home in San Rafael, California. "Fortunately, I was able to do that."
Kilby honored that vow, enlisting bassist Paul Jackson and fellow Head Hunters alum Mike Clark on drums for a studio session in 1977. But it would be another 30 years before the album ever saw the light of day. After decades of tinkering and adding layers in his home studio, Kilby finally finished his lone solo album Satori, self-releasing it in a small run of CDs in 2007.
And while it might not have reached as many ears as Head Hunters did, it did catch the attention of two adventurous listeners, Izaak Schlossman and Bill Spencer. "It seemed mysterious and incongruous," Schlossman says via email. "Satori was something clearly different because of the virtuosic playing and odd (and certainly '70s) production quality—plus the fact that there was some digital synth work on there at the beginning." He reached out to Kilby nearly a year ago, surprising the now 74-year-old musician. "Izaak somehow got my phone number and said they had heard my album and wanted to master it for vinyl," Kilby says. "It was a real shock. They are young guys, so it was a real surprise to me to get a call."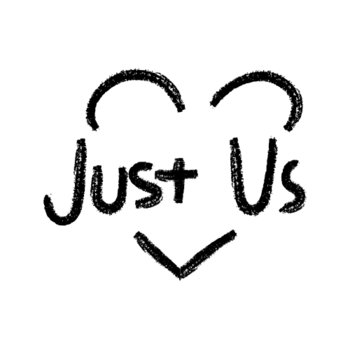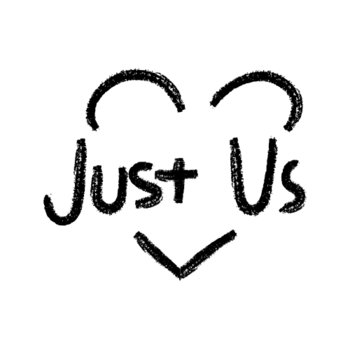 Merch for this release:
Vinyl LP
After nearly 45 years, Satori received a proper vinyl and digital release on Schlossman and Spencer's upstart Detroit jazz imprint, Just Us. And despite Kilby garnering a bit of notice at the time, with his horn work appearing on albums from Bennie Maupin (yet another Head Hunters alum), the Whispers, and Etta James, Satori sounds like both the peak of late '70s jazz-funk, and a lo-fi transmission beamed in from a parallel universe; its sound is at once both hazy and cosmic. It would have been considered "idiosyncratic" had it been released in the late '70s, but in the intervening years, everyone from Thundercat and DaM-Funk to Sam Gendel have embraced a similar sound, making an album Kilby recorded four decades ago seem prescient. "Kraig used the studio as an instrument in a way you didn't hear a lot of jazz musicians doing back then—he labored over the texture," Schlossman says.
Kilby was born in Cincinnati, Ohio in 1947. He was the son of a career Army officer, which meant his family had to move every three years or so. "I started playing trombone just before my ninth birthday," Kilby says. "Originally, I wanted to play trumpet, but the band director discovered I had an overbite, so I chose trombone." He studied trombone in orchestral settings, but never really connected with the horn until his father started playing selections from his jazz collection—including Duke Ellington's big band—that the possibilities of the trombone finally resonated with him. "When I graduated college in 1969 with a degree in music, I started stretching out into jazz and other forms," he says.
By 1975, he was in the Bay Area, gigging around town. "I knew him as a trombone player for sure," Mike Clark recalls. "I met Kraig through Paul Jackson, but I had heard of him before that. We may have even first played together at a big band rehearsal at the Union in San Francisco, which has a small, tight-knit jazz scene like in New York."
Merch for this release:
Vinyl LP
When Kilby had his sketches for the music ready, the trio decamped to a small studio in the converted garage underneath the shadow of Mt. Tamalpais, a spot that Clark recalls "was made like a cabin, all wood. I do remember having fun with Paul and Kraig and it was a good vibe." But after the basic tracks were laid down, Clark didn't hear the album for decades. Instead, Kilby began to tinker with the tracks at home, adding layers of his synthesizer and trombone to the rhythms when he wasn't out on the road recording and touring with other bands. And while a jazz star like Hancock had mastered synthesizer technology, Kilby saw firsthand just how the new-fangled instrument was affecting the music world at large.
"The first time [I realized the impact of the instrument] was when I was with [Righteous Brothers's singer] Bill Medley in Las Vegas," he recalls with a hearty laugh. "I was with him for a year, and then he and Bobby Hatfield reunited and they fired the entire horn section and replaced us with synthesizers! I was off the road for three years until the Whispers called me. I played with them for 10 years until they replaced all of us with synths and sequencers, too!" Thankfully, soul legend Etta James loved how her voice sounded against a backdrop of real brass, and Kilby worked steadily with her for nearly 20 years.
Whenever he was off the road, Kilby would go back and add to his original tapes. As engineer Robin Yeager recalls, Kilby had to bounce down the original takes so many times that the crisp jazz-funk backing of Jackson and Clark grew more hazy as it drifted into the background to accommodate the new layers. "The 'core' of the music is subject to some generation loss and all the trombone and additional bits are swimming around in front in greater fidelity," Schlossman says. Take the luminous layers that accumulate on "Lately," where Kilby's dizzying use of echo makes the track feel like cumulus clouds drifting over the sharp cymbal work of Clark and propulsive bass of Jackson. It sounds like a jazz-funk jewel crashing into an early '80s boogie demo unearthed by PPU. "Ketchee" pairs Kilby's trombone punctuations with the kind of pneumatic high frequencies of early G-funk, while the solo track "Musing" is—as its title suggests—restless and contemplative at once. The title track foregrounds Kilby's gurgling synth work, plunked kalimba, and slurred horn lines, while still allowing plenty of room for the tasty grooves laid down by Jackson and Clark.
Merch for this release:
Vinyl LP
Taken together, Satori has a surreal feeling that would have put it firmly outside the boundaries of late '70s jazz, yet now makes a certain kind of sense in 2021. "The record has kind of a tender, elegiac quality that I hear echoed in everything from Dilla to Four Tet to Shabaka Hutchings, and I find it special that he nailed that so perfectly so early on," Schlossman says. "I think the record makes more sense in 2021 because Kraig's harmonic sense has aged so well."
When Clark finally got to hear the finished project, he was transported back through time. "When I heard the tracks, the memory of the session and how we were playing came right back to me," he says. "I remembered how I was playing at that time within the first few bars. Music is like that: you don't hear something you played for years and when presented with it…the experience comes right back!"
While he worked closely with the label, Kilby says he was still taken aback when the vinyl finally arrived at his house and he was able to hear the music as he originally intended. Looking back on the long, tangled road his lone solo album took towards widespread physical release. He says only: "It was always in the back of mind."