FEATURES
Drinking Boys and Girls Choir Raise Their Voices on "Marriage Licence"
By James Gui · July 19, 2021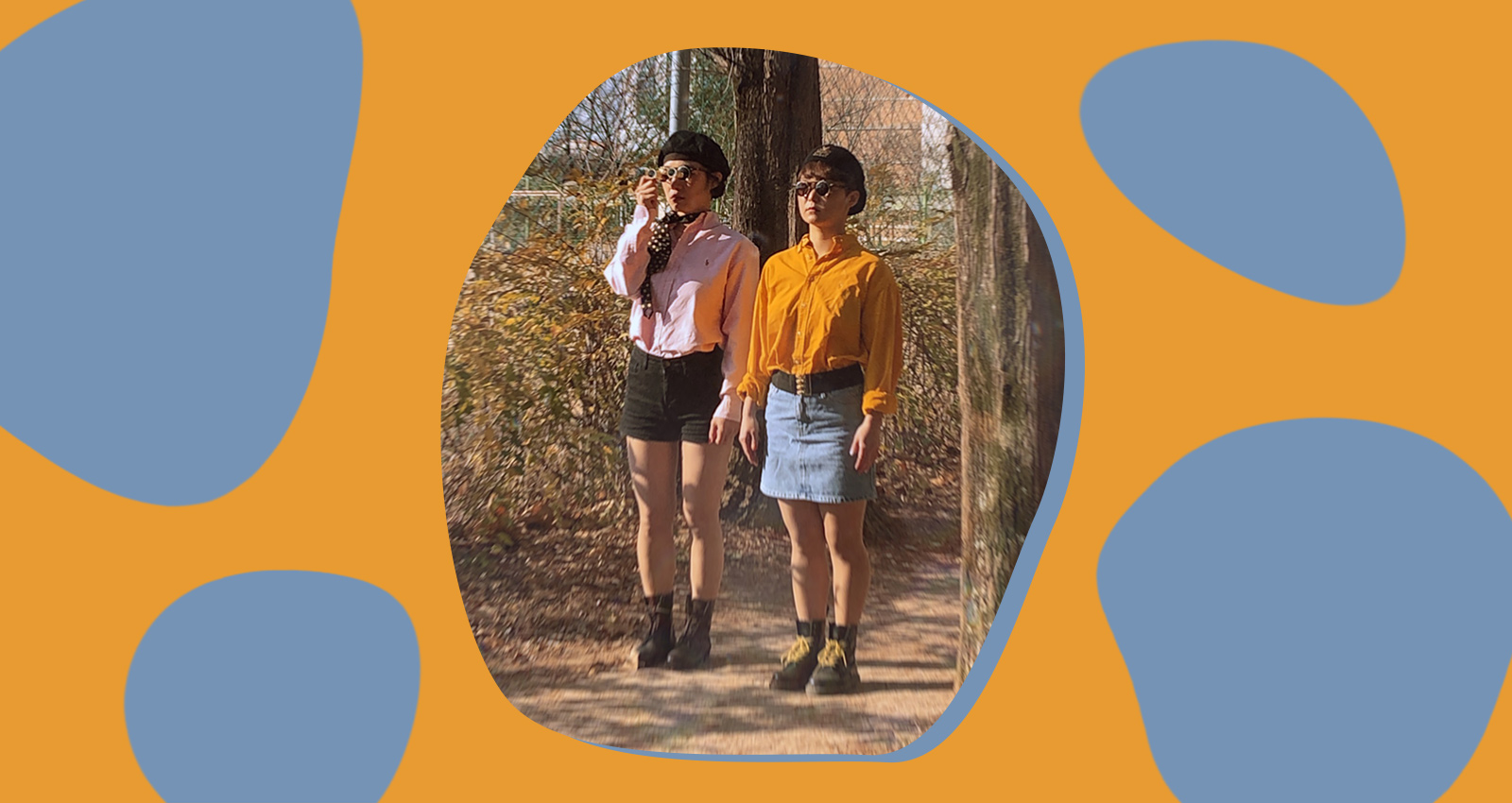 Their hometown of Daegu, South Korea, may be known as a conservative city, but there's nothing conservative about Drinking Boys and Girls Choir (DBGC). Though the skate punk band has been making noise since 2013, they only got around to releasing their debut album, Keep Drinking, two years ago. Their reason for the delay? "We were lazy people who liked to drink and perform so it was difficult to decide when to produce an album," bassist Meena Bae admitted to Bandwagon Asia. After drummer Myeongjin Kim suffered a motorbike accident in 2017, the band suspended their live performances and began recording an album. They sprung back into action the following year with a tour of Indonesia (done without visas), where one of their shows was shut down by the cops and so they organized a secret show at a second venue with the help of their friends Saturday Night Karaoke. That same year, DBCG also signed to UK label Damnably and South Korean label Electric Muse; in 2019, they played SXSW.
By all indications, 2020 should have been an even bigger year for the band. Instead, a global pandemic hit. With all band activities halted again, DBGC had nothing else to do but reflect. "I read a lot of books about same-sex marriage and laws," says Kim. "Two books that were very inspiring were Unnie, Will You Marry Me? and The Right Not to Be Lonely." Kim has been involved with LGBTQ activism for a long time, having volunteered with the Daegu Queer Culture Festival before the stress of dealing with conservative backlash got too overwhelming. The efforts of activists have resulted in an increasing acceptance of LGBTQ people, but even basic anti-discrimination bills and recognition of same-sex marriage have still not been written into law. On the feminist front, the outlook is similarly bleak. The fallout of the grim Nth Room Case last year laid bare the grip of patriarchal values on South Korean politics and culture.
[Drinking Boys & Girls Club will be performing a live set on July 31 via Bandcamp's Livestreaming platform. Tickets here. —ed.]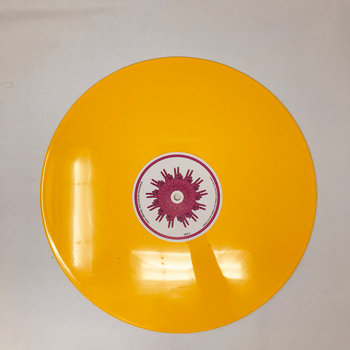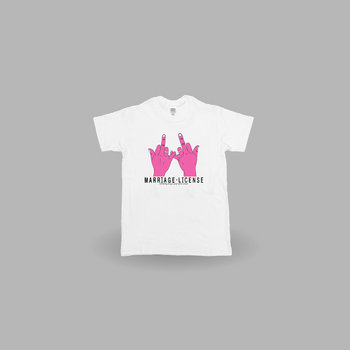 .
00:10 / 00:58
Merch for this release:
Vinyl LP, Compact Disc (CD), T-Shirt/Apparel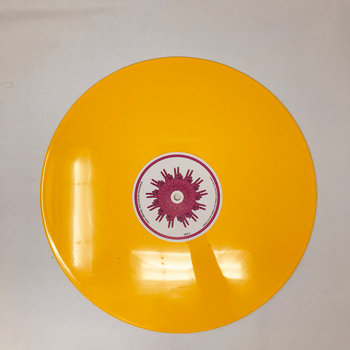 On their latest record, Marriage Licence, DBGC channel their frustration into a collection of melodic punk rippers, exploring more complex emotional territory while maintaining their trademark spunk. At 11 tracks, this effort is more focused than their sprawling debut, and its politics are similarly honed. The band's songwriting has matured, reflecting "the story of a worker in their 30s and punk rocker women," according to the press release. "When we made our first album, we were a little shy about standing up for our LGBTQ community," says Bae. On Marriage License, however, DBGC has found their voice. There's an urgency that manifests in their heavier songs: "It's time to face up to anything/ Without a doubt and again," sings guitarist myorori atop a blazing riff on "Grab the Chance." They shout in Korean with similar sentiments on "Hit the Corner," with lyrics that translate to: "We don't have time to hesitate/ It's useless if I don't say anything." For the band, this urgency is long overdue. "Early this year, so many transgender activists have died," says Bae. "So many people are suffering to death in the hate," adds Kim. 
Yet DBGC finds a way to balance their anger with hope and joy. They pick themselves back up on "Secret Revenge," which also appeared on Electric Muse's We, Do It Together, a compilation celebrating Korean women indie rockers. "No more futility/ This anger can't eat me," proclaims Kim. The following track, "My Second Universe," is a heart-melting ode from Kim to her fiancé, a melodic song that cuts closer to indie than to punk. "You are in me forever," sings Kim in Korean over an aching 7th chord. "Time is meaningless/ We don't have to wait." The message is clear: Kim and her partner's love transcends arbitrary marriage laws. The record ends with "Wish," a song written by Bae and inspired by fellow South Korean artist Kirara. Full of the playfulness that the band is known for, myorori and Bae repeat the refrain: "Let's laugh together/ Let's laugh together." By making music that's both cathartic to perform and educational for their audiences, Bae reminds us to stay positive. "Someday we can be happy without hate," she says.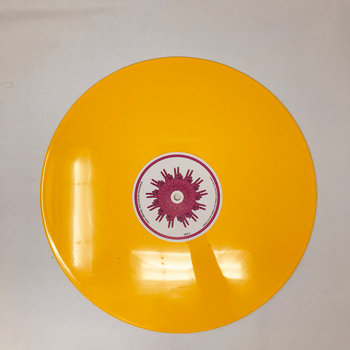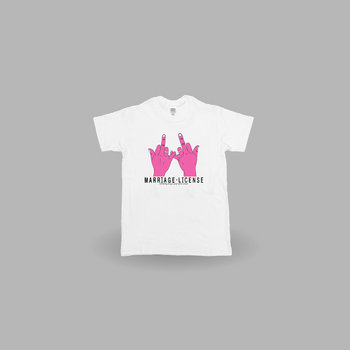 .
00:10 / 00:58
Merch for this release:
Vinyl LP, Compact Disc (CD), T-Shirt/Apparel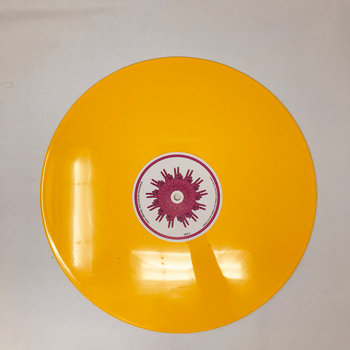 There are other reasons to be hopeful. "There's no more anti-abortion law, there's young female politicians, and more feminist artists are supporting each other," says the band. "The change seems slow but there is change and we believe the world can change." For DBGC, who have gone through numerous guitarists—myorori actually left the band because of work commitments after recording Marriage Licence; they are now performing with new addition, Junghoon Han—this commitment to bringing about positive change is ironically one of the things that has stayed the same for stalwarts Bae and Kim. 
Newcomer Han is also diligently unpacking his own political blind spots, a model for how the band wants their music to impact their audience. "At first it was hard for me to understand the album because I'm a man, I'm 23, and I've only been a punk rocker for six months. But I'm studying and will be good for the future," says Han. "He's really following now. He's doing well," rejoin Kim and Bae.