FEATURES
"We, Do It Together" Confronts Misogyny in the Korean Indie Scene
By Steve Chang · Illustration by Dohee Kwon · February 01, 2021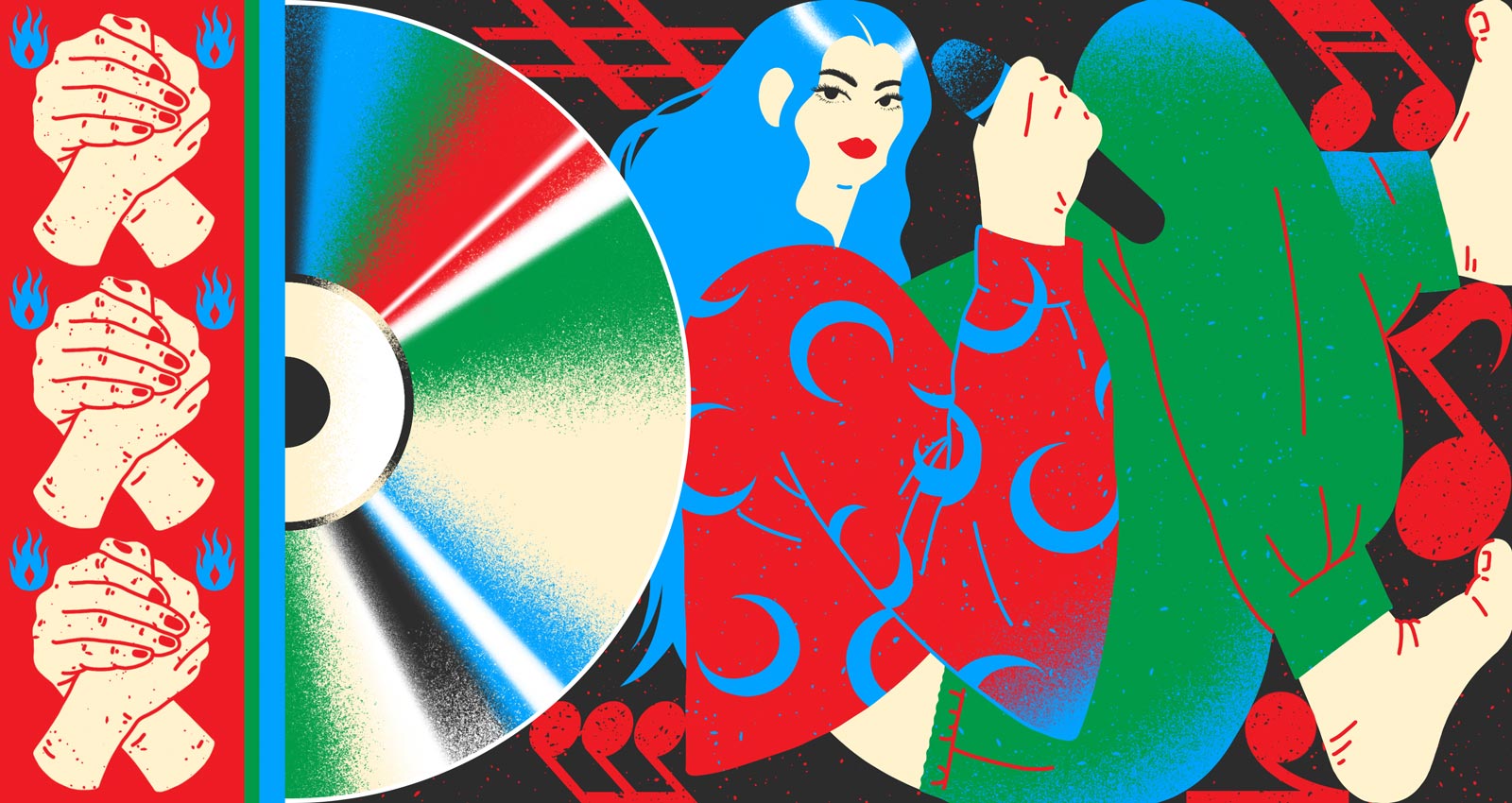 How difficult could it be to find a compilation album featuring Korean women in indie rock?
This wasn't a question that Kim Min-Jung, the vocalist of kitschy, irreverent punks Ego Function Error, had thought about very much—until she actually tried to find one.
"Why haven't there been any 'female rock musician' compilation albums for 25 years?," she wondered. "Why don't we have an album to commemorate them?"
To Kim Min-Jung, it seemed strange that it could be so difficult to trace the history of women in Korean indie—even if you only wanted to follow it back to the mid-'90s when, skirting government censorship, the scene first took hold. She decided to take it upon herself to address the omission. The result: We, Do It Together, a crowdfunded compilation showcasing female musicians in a variety of genres across the Korean indie scene, released in December of last year with help from Seoul independent label Electric Muse.
The erasure of women in Korean indie is, in some ways, a result of the industry's poor technology and infrastructure in its early years, as well as the cultural dominance of K-pop; but the roots of the problem run deeper than simple market demand for pre-fab boy bands and girl groups.
"K-pop works with Korea's industrial structure," says Kim Min-Jung. It's a moneymaker—boy band BTS alone have contributed an estimated $4.65 billion to Korea's GDP. The country boasts the 12th largest economy in the world, and is considered a soft power juggernaut; but the women who populate its independent music scene still note its lack of interest in critically engaging with patriarchal capitalism.
According to Sehee Kim, frontwoman of dreamgaze band Tierpark, women's roles in Korean society are strictly defined, leaving little latitude for deviation: "It is not only in Korea," she says, "but in Korean society, the expected roles of women are very limited, and therefore, the degree of hatred that follows when they don't meet those expectations is large."
The statistics bear out her assertion; in addition to logging high rates of intimate partner violence, the country's gender pay disparity has ranked #1 among OECD countries since 2007—so high that, at 32.5%, it's almost punitive, discouraging women from even entering the workforce in the first place. Says Kim Min-Jung, "In Korean society, there is still an atmosphere in which women are treated only as tools, assistants, and sexually objectified beings. They're not treated as beings with subjectivity or personhood."
Even seemingly progressive spaces, like the country's DIY scene, have offered little reprieve—something that Airy, the frontwoman and creative force behind the band of the same name, has experienced first-hand. When she made her debut in Hongdae, the Seoul district considered the epicenter of Korean indie, she was frustrated to find that many musicians saw her not as a peer, but as a sexualized interloper. She was met with a string of insults, all of which reflect the scene's casual misogyny: "I heard it so often," she recalls. "'I hate women who do music.' 'I hate the female voice,' or, 'I'm attracted to you, so let's work together. Aren't you here to meet men?' And of course, 'You're too sensitive.'" When she refused men's sexual advances, they would refuse to work with her. When she turned down invitations to motel trysts, she would be bad-mouthed and blacklisted.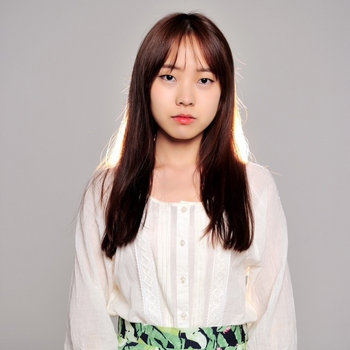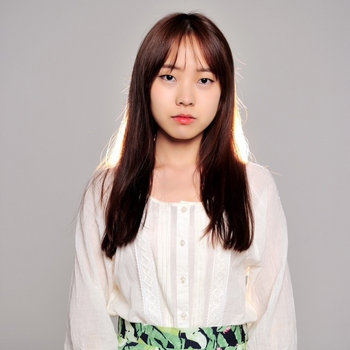 "At that time, I felt the barrier of entry  to be treated like a musician was too high for a woman with musical aspirations and no network," Airy says. "I was depressed—not only in my creative activities but also in my daily life. Thinking that nobody would help me, I began to hate people, and my heart rotted enough to burst. I suffered from panic disorder and suicidal thoughts, and fell asleep every night, crying fitfully out of anger and sadness. I felt an endless sense of helplessness."
According to Kim Min-Jung, it's not uncommon for Korean women to believe they must suffer alone in silence. "The education of the 20th century, which raised women as second-class citizens, and the current situation in the 21st century, which has not made much progress, suppresses us from speaking out," she says. As Kim Jiwon, frontwoman of blues-based garage rockers Billy Carter, points out, positions of power in the music industry are held mostly by men; the end result is an "unspoken fence" that suppresses the voices of female artists—particularly those who are critical of power. "Patriarchy, interlocked with deep-rooted Confucian ideology, has a profound impact on gender inequality in Korea," Kim Jiwon says. "That's why many people have taken discriminatory situations as natural, without [being aware that there is] a problem. I think it is because of that background that there are a lot of song lyrics that are sexist and which justify hate, as well as the existence of sexual violence and gendered power inequities in the scene."
We, Do It Together arrives at a moment in the country's history when the status quo, and the willful obliviousness that upholds it, has become more untenable than ever. The rising epidemic of spycam and upskirt porn, the Burning Sun scandal, and the atrocities of the Nth room case, have provided stark reminders of how much progress has yet to be made.
"Korea has no anti-discrimination laws yet," says Cacophony, a vocalist and songwriter. "It is a shame that legislation respecting personhood in Korean society, preventing discrimination against others, has not been enacted. The fact that so many people are consuming [the abusive contents of] Nth Room made me feel like humanity was disappearing. And because there is no law to properly judge the seriousness of this case, offenders are being punished lightly. We must continue to speak out."
Merch for this release:
Compact Disc (CD)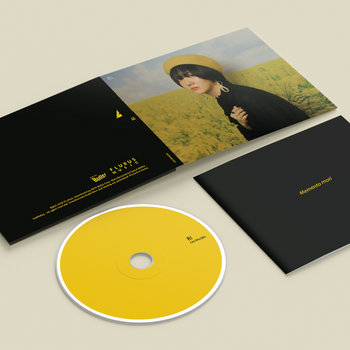 The depth and pervasiveness of misogyny has resulted in an overdue backlash against predatory behaviors—not only how casually and commonly they occur, but also how little recourse is available to survivors. "Women are outraged," says Kim Sehee of Tierpark. "I believe that by showing that musicians can connect through their own means of expression, the groundwork can be laid for other women to speak out. All women living here are exposed to routine dangers, like spy cameras—if you listen just a little, there are so many experiences of hate speech and sexual harassment. But if each woman hides their story and simply 'goes on living,' the wounds get deeper and the anger builds up."
That exchange of experiences is at the core of We, Do It Together, which aims to amplify women's stories of women, and to normalize the act of bringing injustices to light. "소녀 (Girl)", Cacophony's contribution to the compilation, explores the power that comes from using anger as a weapon. "'It is such a pity that those who suffer violence blame themselves instead of feeling fury," she says. "I wrote [the song] with the mind that it would be great if those women would be angry."
Kim Min-Jung sees anger as a step toward dismantling the inhumanity of the existing system, and as a way to bring people together and spur them into action. "Anger is a very active emotion," she says, "and it is difficult for women to express in a patriarchal society… I think that producing an album with the theme of that anger is a direct challenge to the climate of society."
The tracks on We, Do It Together explore the expression of anger in different ways. Gothy grunge balladeer Cheon Miji shares a ghostly song about self-care on "I've Never Invited Her," while art-rockers Amado Lee Jaram Band offer "Good Night," a soft rock track about calling it a day after an eternity of struggling with private ordeals. On "솔직하게 말해줘요 (Please Be Honest)," oddball electropop duo Hyangni try to pry the truth from conspiratorial liars, and on "사적인 복수 (Secret Revenge)," Daegu punks Drinking Boys and Girls Choir sing about having the last laugh. Melodic punks Adios Audio capture the compilation's aim on "숨 (Respiration)," an epic track about resolve, hopefulness, and the power of one voice.
The anger on We, Do It Together is not an endpoint. It's meant to be a transformative force—a call to action with a hope for change, and a hand outstretched to all women, even to those who might be considered by some to be complicit. Kim Min-Jung acknowledges that K-pop works with the patriarchy for profit, but sees its female artists not as victims or its agents, but as fellow survivors.
"There were always attractive women with creative power in K-pop," she says. "[They] should be given more opportunities, and encouraged to grow into more splendid artists. The discriminatory atmosphere will be improved only as women's experiences are shared by more and more artists. I believe that music has the power to make this change."
In spite of their present struggle, the artists featured on We, Do It Together are cautiously optimistic about the future. Kim Jiwon isn't naïve enough to think one album will change the world. At the same time, she says, "I would like to convey the message that we will work together to create a gender-equal and safe performance culture. This album will be a meaningful leap forward to another action."
Kim Min-Jung hopes that the indie scene can lead the way by cultivating a welcoming atmosphere for women, one that is intolerant of sexual violence and discrimination against gender identity, and is working toward a culture that cares about safety for everyone. It's a model that, hopefully, can be scaled up to the society at large. With its stated mission to create community and with its stand against misogyny, We, Do It Together offers a reminder that music—regardless of its relation to capital—remains a tool of resistance. It can serve as both a mirror reflecting the misdeeds of society, as well as a lamp leading the way forward, shining a light on voices of dissent and engaging its cultural moment.
"The world seems to change little by little with courageous attempts," Cacophony says. "I hope this album will be one of those attempts."