SCENE REPORT
Eight Indie Bands To Know From Daegu, South Korea
By Steve Chang · September 14, 2020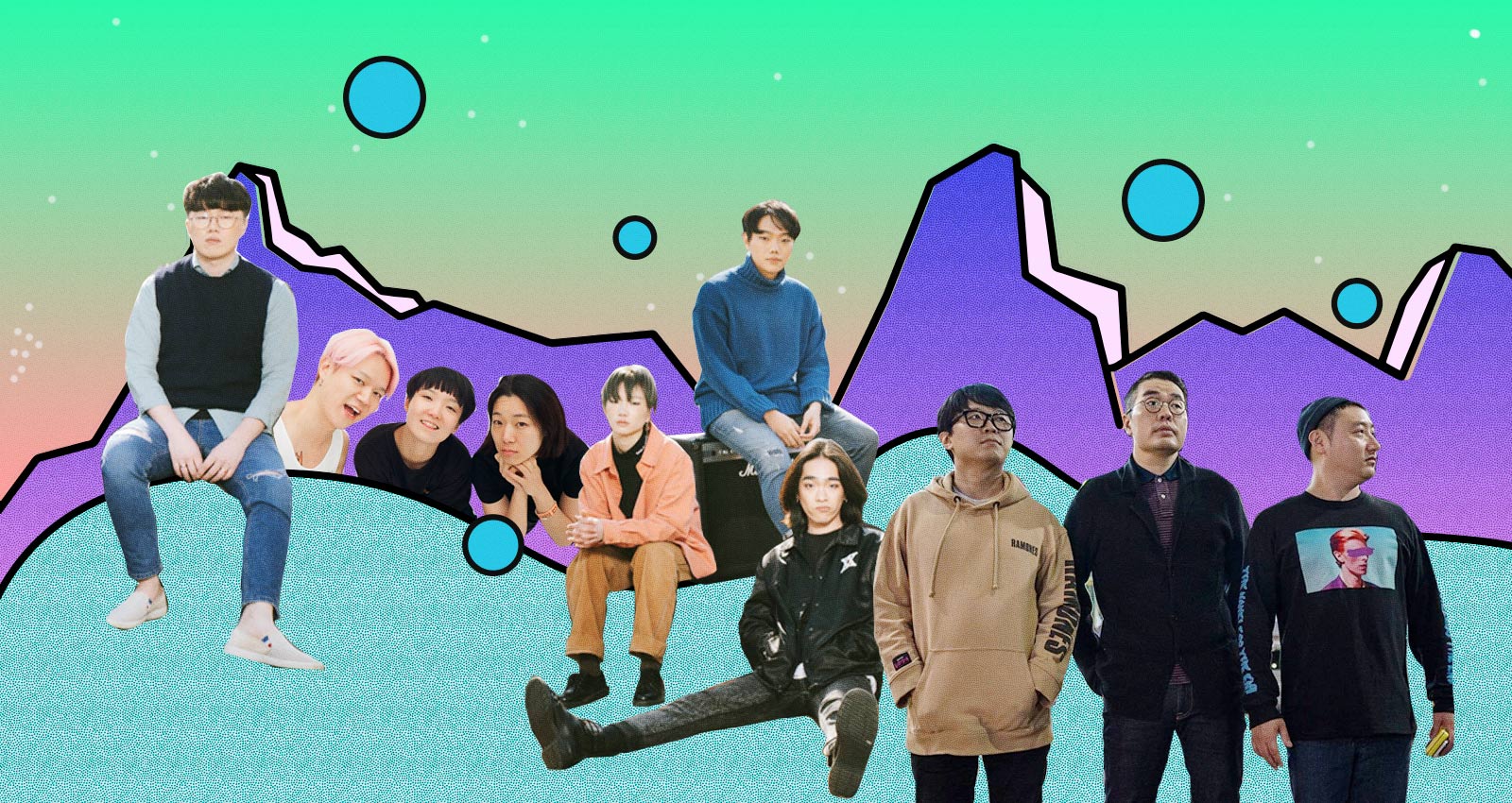 "Our parents are brainwashed," says Meena Bae, bassist and vocalist for punk band Drinking Boys and Girls Choir. "My parents are the same."
What might be dismissed as youthful contrarianism, or a common complaint among similarly disaffected punks the world over, is rooted in something deeper when it's used to describe the conservative stronghold of Daegu, South Korea's fourth most populous city.
There is nothing cool about Daegu, a landlocked city of nearly 2.5 million, where politics skew heavily authoritarian, thanks to its serving as the political base of operations for military dictator Park Chung-hee in the '60s and '70s. His regime is best remembered in South Korea either for its brutal suppression of speech and human rights or its success in rebuilding a country thoroughly devastated by war, depending on who's asked.
In Daegu, however, there's little confusion. Its older residents still think of Park fondly. It wouldn't be odd to find a photo of him on the lock screen of an elderly person's cell phone. Support for the dictator is so strong that in the 2012 presidential election, 80.14% of the votes in Daegu went to his daughter Park Geun-hye, compared to 51.5% nationwide. After taking power, she behaved as her father might have, slashing funding and opportunities for the arts while compiling a blacklist of so-called dissident artists, listing over 9,000 names.
Though Park is currently serving a 25-year sentence on a variety of corruption charges, support for her and her father remains strong in Daegu. As Jeong Seonghoon, drummer of neo post-punk band New City, puts it: "The old folk here are 100% devotees of the Parks. These are old folk who've lost their wits, who still take part in radical demonstrations in support of the dictator."
Thus, it's not inaccurate to describe Daegu as a cauldron of stagnant thought. This is partially because of the city's location—in a valley, ringed by imposing mountains, a topography that, during the Korean War, helped deter the advance of Communist and Chinese forces. Ironically, this isolation is also a cause of its stunted cultural development. Compared to other metropolises, like coastal Busan and the capitol Seoul, Daegu remains a conservative cultural desert. "Daegu never experienced the complete destruction of an old way of life and the revolutionary birth of a new one," says Jeong Seonghoon. "The war was a sad business, but it forced the rest of Korea to become dynamic, to change dynamically. However, Daegu didn't change. It just got bigger."
According to him, residents have historically tended to study and work within the city, rarely traveling to larger cultural centers like Seoul. Young people with ambition have no desire to stay, while those who do tend to aspire to civil servanthood within the government's bureaucracy, or turn to cults like the Shincheonji, a Christian sect 245,000 strong that gained infamy as a COVID-19 outbreak cluster after proclaiming masks an affront to God. "Over time, the city's been drained of spark and innovation. Those who remain have nothing to live for," Jeong Seonghoon says.
Though Daegu remains dominated by the old ways, its youth subcultures have gradually been breaking with the past, as evidenced by the political engagement of its indie musicians, and the strength of the Daegu Queer Culture Festival, the longest running LGBTQ+ event in Korea outside of Seoul.
Still, it's been difficult for the indie scene to make headway. In addition to dealing with the city's overbearing conservatism, Daegu musicians are contending with obstacles similar to those faced by their counterparts all over South Korea. Bands break up when members perform mandatory military service. K-pop dominates the music market. Language barriers and legal restrictions make touring difficult in neighboring China and Japan. In South Korea itself, there are few viable cities to play outside of Busan and Seoul, making touring neither financially sustaining nor a way to build a following.
On top of that, the Daegu scene faces logistical problems, the most pressing of which is a lack of places to play. "Venues are being pressured by fines from the government," says Jeong Seonghoon of the strict laws regarding entertainment in the city. The number of places to play is steadily shrinking, owing in part to legislation outlawing dancing in restaurants, a restriction misapplied to other places where people gather. "Conservative, out-of-touch, old government officials only understand 'restaurants' and 'bars.' They have no idea what live clubs and venues are, or how to classify or handle them," explains Jeong Seonghoon. "They think these are places for lascivious nightlife, and try to punish them or close them down." The scene suffered another blow in 2019 when pioneering club Jeng-yi, host to over 20 years of indie music, became the latest to fall to such pressures.
In response, there's been a movement to embrace alternative spaces, as local web magazine Big 9 Go Go Club and bands like Drinking Boys and Girls Choir organize events in abandoned machine shops and old factories. Others bands bring their music to the streets by booking outdoor shows in the heart of the city, performing for pedestrians downtown—close to James Record, a beloved vinyl bar that covertly doubles as an indie merch outlet—while the shops selling cell phones and beauty products around them blast K-pop from street-facing speakers. And there's still Club Heavy, the crown jewel of the scene, a venue in operation since 1994. Of its legacy, Meena Bae says, "When I started an indie band about 10 years ago, Heavy was gateway. Heavy is my home ground and the mere existence of the place comforts me."
Despite the roadblocks and the stifling climate of the city, the indie scene in Daegu is stubborn and strong, thanks to a shared belief that music and progressivism can outlast despair and overcome what appears to be the futility of striving against such circumstances. The future looks hopeful as newer bands like surf-rock outfit The Plums and neo post-punk New City step into the space created by scene elders like otherworldly art rockers Dogstar and New Wave fanatics The March Kings.
Though the scene is diverse in its musical influences and interests, its bands are united by a strong DIY ethos and a sense of unrest. Karao Kim, vocalist and guitarist of The Plums puts it this way: "Daegu musicians are working hard to overcome conservative mindsets, within ourselves too. Maybe it's possible to keep developing."
Here is a list of bands from Daegu to know, with commentary from the members themselves about their sound, their city, and why they make the music that they do.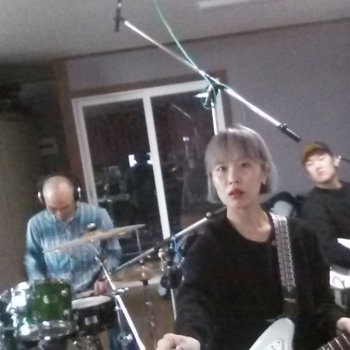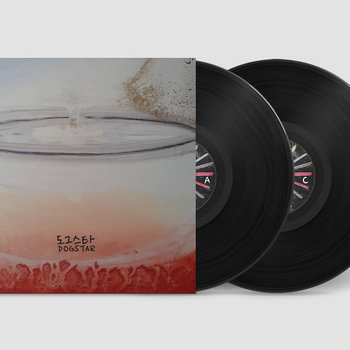 .
00:10 / 00:58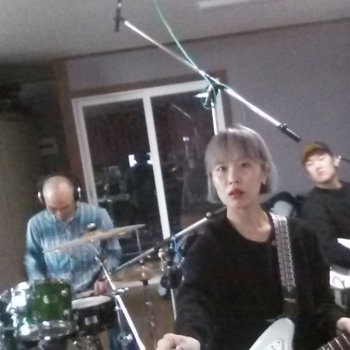 Merch for this release:
2 x Vinyl LP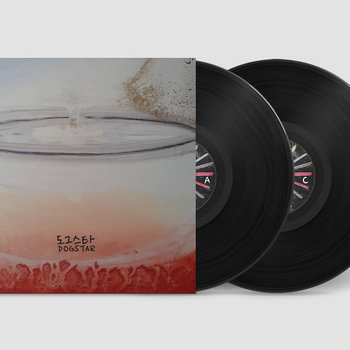 Formed in 2002 by siblings Jun-hyung and Sun-mi, DogStar are the longest-running active band in Daegu. Vocalist and guitarist Sun-mi describes their sound enigmatically, with a single word: "punk." While it may be so in spirit, it's hard to ignore how the music—with its doomy haze, angular percussion, and skittering guitar lines—arrives at something that's more post-hardcore, more noise and art, like Shannon Wright summoning a glitchy prog from a not-so-distant future dystopia. Long overdue for international attention, the band has new music on the way, but for now there's the eponymous re-release from UK label Damnably, compiling 2011's Hello, Cranky Dear and 2013's Ghetto Bounce On

.
00:10 / 00:58
What if '90s skate punk shed its cock-rock clownery and filtered its bratty anarchy through Japan by way of Dustbox and Hi-Standard? Drinking Boys And Girls Choir try to answer this question, particularly on 2018's Keep Drinking, also released through the UK's Damnably. The trio share vocals, hence the "Choir" in its name, which doubles as a statement on gender inclusivity.
.
00:10 / 00:58
Lyrics tackle class consciousness, political corruption, and life in a police state on "I'm a Fucking McDonald's," "National Police Shit," and "She's Sitting in the Blue Chair," while managing to keep things playful. Why is the band so outspoken about corruption and authoritarianism? Bassist Meena Bae says, "If I [am at] peace, I'll make LOVE songs!" The band will begin recording their second full-length in October.
사람또사람 People And People
.
00:10 / 00:58
Despite an affiliation with Magic Strawberry Sound, a small label known mostly for signing coffee shop crooners, People and People are more Moldy Peaches than She and Him
.
00:10 / 00:58
The duo bring twee charm and stoner vibes to shambling modern folk on tracks like "문제의 시작 (The Start of The Problem)" and "겨울밤 (Winter Night)," while infusing "The Universe" with an airy, cosmic longing.
.
00:10 / 00:58
.
00:10 / 00:58
In 1970, while post-war Korea struggled to rebuild under the Park military dictatorship, one of the year's biggest chart-toppers was the psych-rock fantasy, "해변으로 가요 (Let's Go To The Beach)" by Key Boys. Fifty years later, indie-surf band The Plums might be searching for a similar escapism. Frontman Karao Kim says, "We're not pursuing surf as a genre necessarily. We're pursuing a feeling of simplicity, ease, and coolness." 
It seems to be working. The band's sound can be triangulated via The Beach Boys' haunted California sun, the dorkier bits of Rooney, and the fuzzy '80s vibe of Korean trot concerts played from degraded VHS cassettes. The shameless cheesing on these demos is nothing but fun, and with COVID-19 frustrating plans to record an official debut, they'll have to tide us over for the moment. 
.
00:10 / 00:58
First formed in 2005, The March Kings might be the band most synonymous with Daegu indie. After original bassist Sang-min Bae tragically passed in 2013, the remaining members stayed together to release 2016's Spring Will Come with indie label Electric Muse before disbanding. The band's New Wave and New Romantic roots are still apparent on this final release even as it shifts to a more lush and floral pop-rock on tracks like "봄의 실루엣 Silhouette of Spring" and "토버모리 Tobermory." This album about rebirth sees vocalist Jaeho Kim reaching for high notes like a crane taking flight and is a testament to what could have been.
.
00:10 / 00:58
Citing post-punk and Madchester as influences, neo post-punk band New City say, "We grew up watching construction and redevelopment in cities around us. Everybody dreamed of moving to a new city. We dreamed of some kind of Utopia. But there was no 'new city.' Matters of life were still heavy. And new cities got old and changed to old cities. But we cannot help dreaming. We dreamed of becoming rock and roll stars some way. But rock and roll was not the answer. And we got old and so many things changed. We cannot be rock and roll stars anymore. But we still have a fire in our hearts. And we're heading to the NEW CITY that we dreamed and will never reach." If stand-out track "신도시 (New City)" from 2020's 독실한 사람​ (A Devout One) is any indication, this self-assessment is pretty accurate. The band will be returning to the studio to record a new EP in November.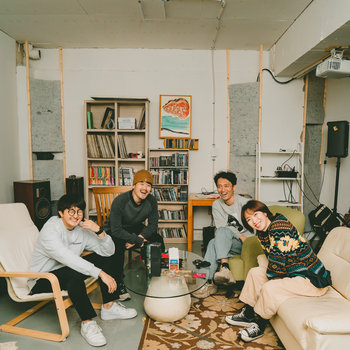 .
00:10 / 00:58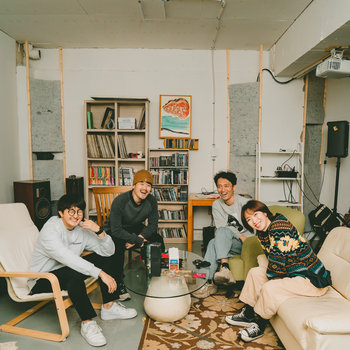 On 2020's A Record of Overturning, self-described pop-anarchists Cosmic Abalone combine spacey noodling with the sad, loopy exuberance of bands like The Weakerthans. On its lead single, "We Are Here and Everywhere," these elements come together in choruses that drip like cascading stars. All proceeds from the song will be donated to the Daegu Queer Culture Festival, the 10th anniversary of which it was written to commemorate. [The band are at work on an EP of guitar pop to be produced by freak-folk luminary Danpyunsun, set for release in November.]
.
00:10 / 00:58
Utterly uninterested in classifying their music, Hon'z is an anomaly in Daegu as a band with mainstream crossover ambitions. To that end, they're not shy about stylistically dabbling in sounds on the 2019 release People Vol. 1. Whether they're trying out modern rock, torchy ballads, or K-pop inflected R&B, vocalist Hong Sieun is optimistic that the indie scene can propel them to the mid-level success found by the pop-rockers that inspire them: Thornapple, The Black Skirts, and 3rd Line Butterfly. "What matters is promotion," she says. (Look for a new EP of lo-fi pop in March of 2021.)