ESSENTIAL RELEASES
Essential Releases, September 1, 2023
By Bandcamp Daily Staff · September 01, 2023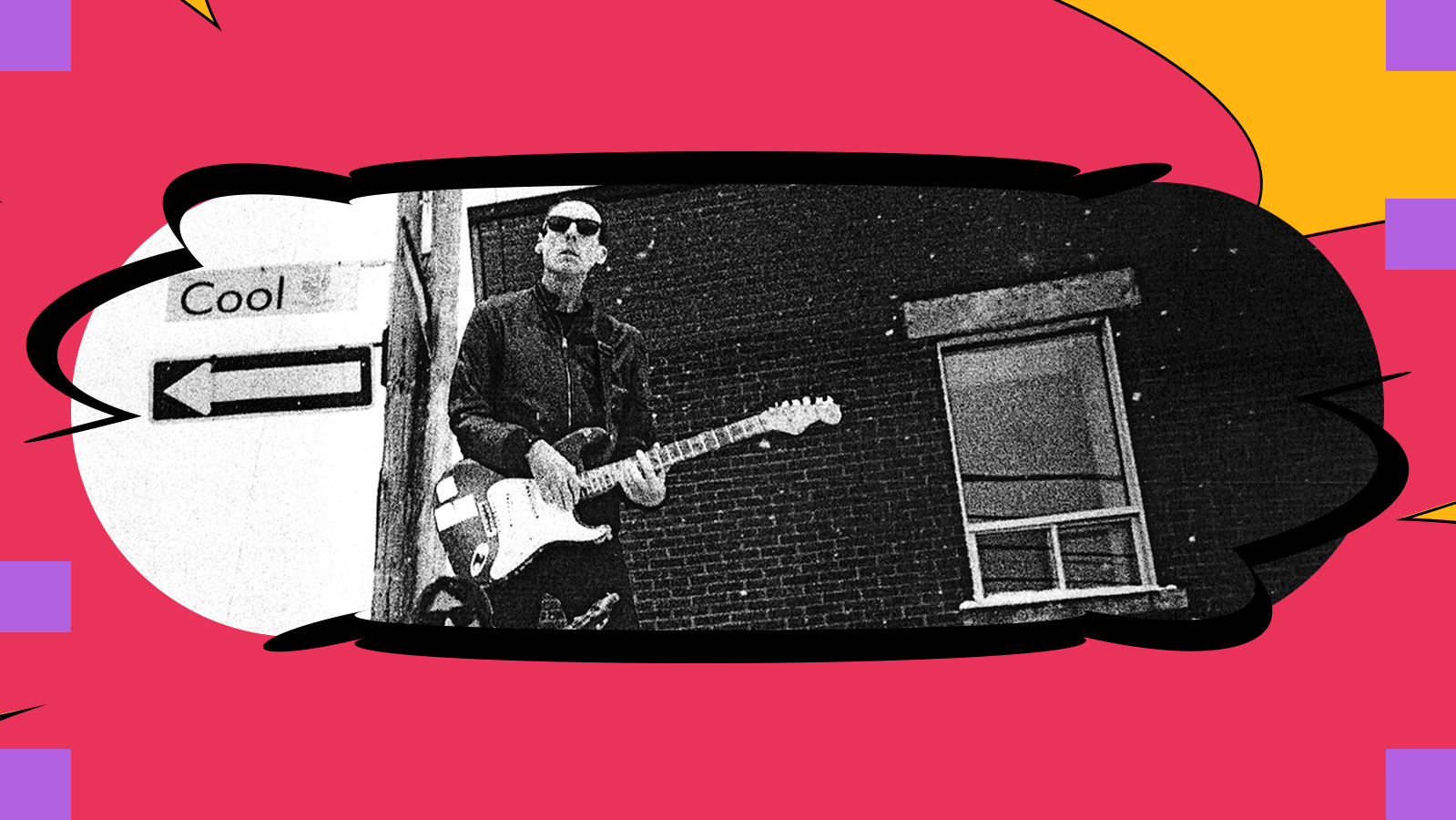 What the Bandcamp Daily editors are listening to right now.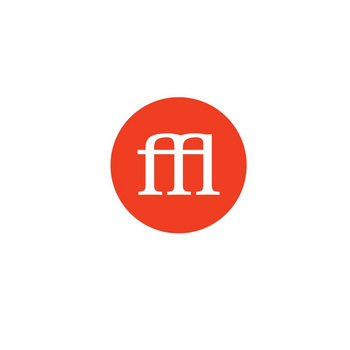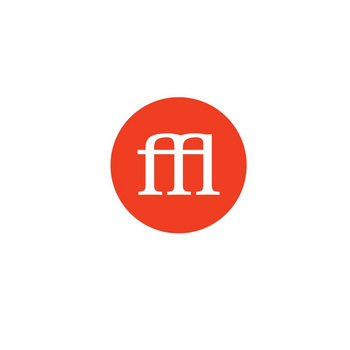 Merch for this release:
Vinyl LP, Compact Disc (CD)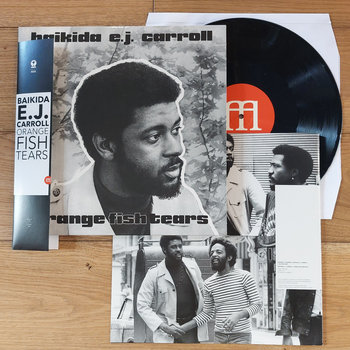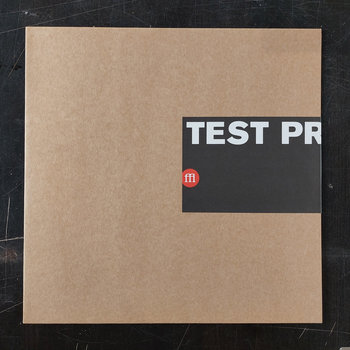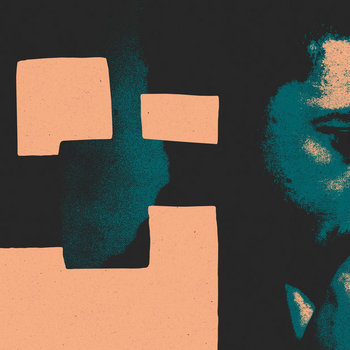 This gorgeous and long-awaited reissue from 1974 captures trumpeter Baikida E.J. Carroll and saxophonist Oliver Lake of the Black Artists Group—the St. Louis collective that were contemporaries and friends to the more well-known Art Ensemble of Chicago—in Paris, at the top of their form. (This was Carroll's first solo album, recorded by Jef Gilson; it's definitely one of the highlights of Gilson's Palm Records catalog.) Orange Fish Tears is perhaps free jazz at its most approachable, but that in no way means that it's any less fiery than the more avant-garde side of things; just listen to "Forest Scorpion," a heady percussive workout that finds its grounding in African drum techniques and takes off into the stratosphere from there. Manuel Villaroel's piano playing, which focuses on that instrument's rhythmic qualities, and Lake's adventurous saxophone, which alternates blursts and blasts with moments of thrilling melody, play excellent counterpoint to one another. When the whole group comes together at the end of the piece, it sounds positively revelatory. "Rue Roger" is an intricate dance between Carroll and Lake, trumpet and saxophone intertwining in an intimate way that only musicians so caring and comfortable with one another could accomplish; about halfway through the piece, Carroll plays a solo with such sweetness and longing that it's hard not to feel immediately emotionally affected. On "Porte d'Orleans," the whole ensemble stretches out for a luminous jam that paints with every sonic color available. A rich and joyous album that more than deserves its place in the free jazz canon.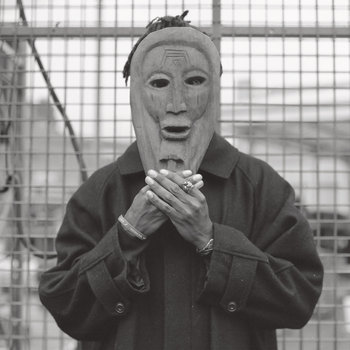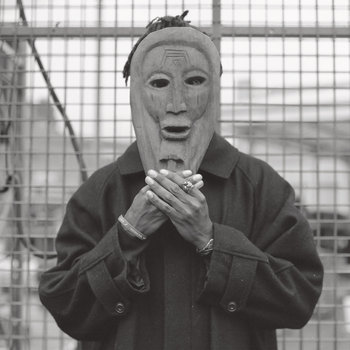 Merch for this release:
2 x Vinyl LP
Though it arrives shrouded in an air of deliberate mystery, there are enough breadcrumbs scattered across the internet to suggest that the new album from Kofi Flexxx is, in fact, helmed by Shabaka Hutchings, the genius composer and jazz musician on whose Native Rebel label the album is being released. Even if this is not the case, the album bears Hutchings' unmistakable imprint: deep, lowing saxophones, darting flutes, the stirring, resonant vocals of Siyabonga Mthembu, and rhythms that pulse and shuffle like they're passing kept secrets. Like Hutchings' brilliant 2016 album Wisdom Of Elders, Flowers in the Dark plays more like a mystic ritual than a jazz record. On  "Babylon Dun Topple," pianos spiral around an insistent, throbbing tom-tom rhythm as flutes whistle in and out of pitch above, gliding from serene to panicked and back again. The frenetic "It Was All A Dream" opens with a hectic bebop bass line, but beautifully breaks apart as more instruments enter—flitting piano at deliberate odds with a controlled, determined brass section. More than any jazz record, the album Flowers in the Dark calls to mind is Heart of the Congos, in the way both seem to locate a current of mystery coursing beneath the songs. The guests here are well-chosen: E L U C I D's winding delivery cuts a clean path through "Show Me," and billy woods infuses "Apothecary" with characteristic dry wit ("African family wildin' in my WhatsApp/ I dare not look"). Obscuring the identity of Kofi Flexxx only adds to the album's sense of magic—it's not about who's casting the spell, it's about the tremendous effect the spell has on you.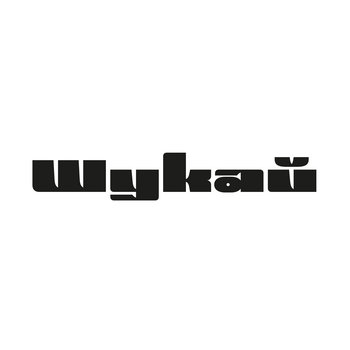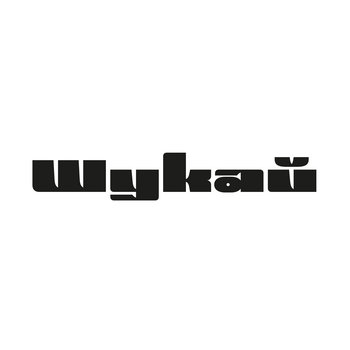 Merch for this release:
Vinyl LP
Ukrainian singer, pianist, and composer Svitlana Nianio (née Okhrimenko) is a legend of the Novaya Scena, or "new scene:" a small, impassioned (and at that time, illegal) experimental music scene based mostly out of Kyiv and Kharkov in the late '80s to the early '90s. (For more info on that period, I recommend checking out The Attic's excellent write-up.) Cukor Bila Smert ("Sugar — White Death"), a pioneering, since-disbanded chamber rock outfit known for splicing traditional Slavic folk with clanging industrial avant-garde, remains her greatest legacy. Still, it's just a fraction of an extensive, sterling resume spanning the European continent. Previous collaborators include esteemed Ukrainian composer Alexandra Yurchenko and Polish avant-folk legends Księżyc; she also scored performances by Pentamonia, an abstract theatre and dance troupe from Cologne, Germany. Which brings us to 1994's Transilvania Smile, my pick for this week: originally composed for a stage performance of the same name, it's a sophisticated collection that spotlights Okhrimenko's technical strengths as a singer, pianist, and harmonium player, and immortalizes her tightrope walk between tradition and transgression. And to think we almost never heard it: the studio version, recorded in 1994, sat unreleased for nearly three decades until Shukai, a kick-ass archival label devoted to Ukrainian outsider music from the '60s to '90s, delivered the goods. Avant-garde enthusiasts, chamber band geeks, freak-folk fanatics, Sovietwave stans…this one's for you. Enjoy.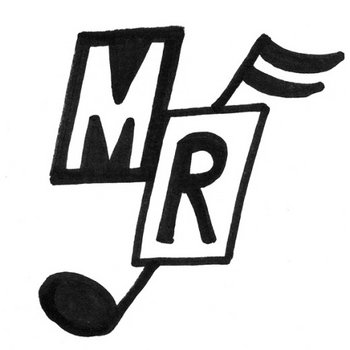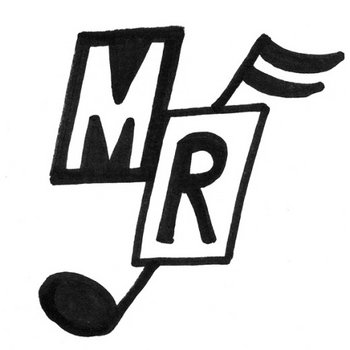 Merch for this release:
Vinyl LP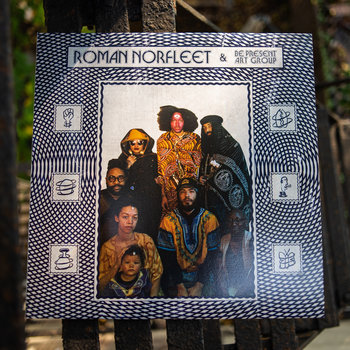 This album from Roman Norfleet and Be Present Art Group was inspired by drum sessions in Washington, D.C.'s Malcolm X Park. During my time living in DC, I spent many Sundays listening to the drum circle in the park, so I was intrigued by this project by Norfleet and his ensemble. Now based in Portland, Oregon, Norfleet created an ensemble to build upon the spirit of those Sunday drum sessions. Influenced by Alice Coltrane, Sun Ra, and Angel Bat Dawid, the music on this project has psychedelic and spiritual overtones. The opener, "Brother's Gathering," has an enchanting mix of chimes and bells. It's followed by the saxophone and percussion-centered "Cosmic Forces". The album's longest tracks are "Vessel" and "Future Ancestors / Awaken!" where the former is filled with ecstatic vocals, saxophone, and tranquil chimes at the end, and the latter features improvised and off-kilter saxophone playing before ending with intense, guttural vocals. The album ends with "Turiya the Butterfly," which features the joyful vocals from the titular two-year-old daughter of band members Andre and Mia Raiah. It's a fitting, full-circle end to a forward-looking album.
The Opioid Era x Nottz Raw
Black Tar
Merch for this release:
Vinyl LP
The Virginia hip-hop group The Opioid Era's name doubles as a statement of purpose. Since 2019, the trio has focused the majority of their songs on grappling with the fallout from the country's crippling opioid addiction—not through broad, sweeping jeremiads, but in personal stories that detail the human cost of the epidemic. Black Tar, released last month, continues that story. Over baleful, piano-laced production from Nottz Raw—who has also scored records by Blu and Little Brother's Big Pooh—the group offers deftly wrought narratives of lives lived in submission to addiction, sounding neither self-righteous nor condescending, but rather, deeply pained. A particularly crushing example arrives midway through the tense, pulsing "A," with a fourth-wall break that ratchets up the potency of the writing: "You ever did chest compressions on a complete stranger?/ But knew only Narcan could save him?/ But Allah wasn't ready to take him/ He came to on his own, I take credit for nathin'." These striking vignettes are offset by celebrations of the trio's mic skills that are just as pointed—a personal favorite: "All this talk about rappers and their pens/ It's funny, I ain't used one of them in 20 years"—and most songs see them volleying between the two subjects from one bar to the next. This feels deliberate—a way to underscore the terrifying mundanity of the opioid epidemic—that it exists not in exception to everyday activities, but alongside them. That the trio never succumb to moralizing is one of the album's great strengths. They see only people, and they tell their stories in high-caliber rhymes, one after the other.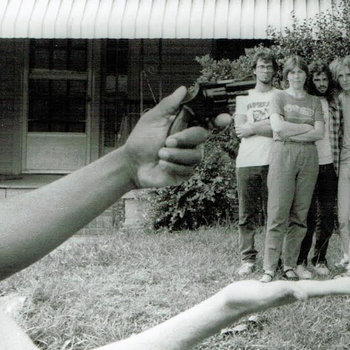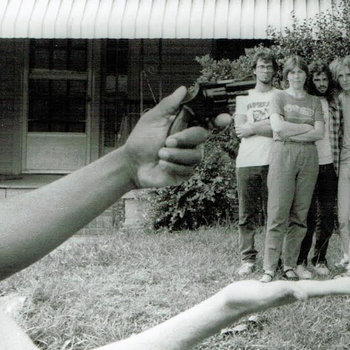 Merch for this release:
Vinyl LP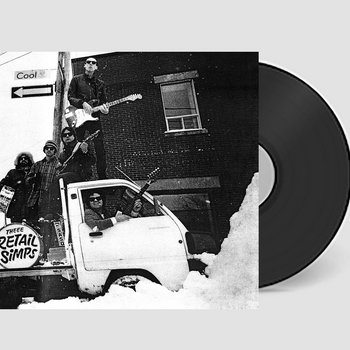 In thee finest RnR tradition, Thee Retail Simps do quite a lot with what seems like not a whole lot on the excellently titled Live On Cool Street. Ramshackle garage punk built from primal elements strung together like Christmas lights, this music feels fundamentally sparky; the guitars and organs are thin and stringy, the vocals a little wild, the structures scattered, even arty. Every song feels just as ready to fall to pieces as to simply go poof, but I dare you to find any moment where the Simps actually lose the plot . (Spoiler alert: You won't, but you will find numerous passages of unexpected chaos abruptly corralled into satisfying simplicity, the sound of amateurism made by non-amateurs.) This raucous and somewhat rude take on the non-psychedelic side of 60s punk has always been a love it or hate it sort of thing, so it it ain't for you then okay, but do a good deed and send this record to that one guy you know who won't shut up about the Velvet Underground. Failing that—the Fall.
WHOBEJAZZZ & Tenten
Absinthe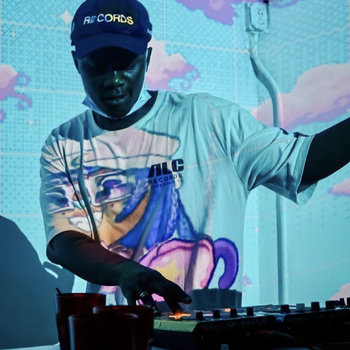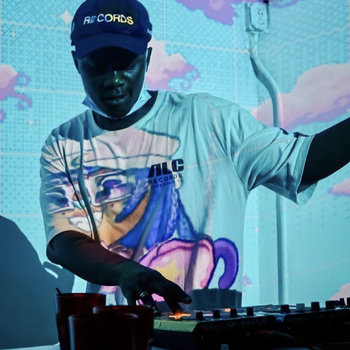 Merch for this release:
Vinyl LP
This fantastic R&B album arrived in my inbox courtesy of the Artist Submissions process in our Artist Guide, and I immediately started kicking myself for missing it when it came out at the end of July. Nigerian singer WHOBEJAZZZ and Zimbabwean producer Tenten are a match made in heaven, making jazz- and hip-hop-inflected soul that leans into the abstract in refreshing ways. Absinthe is obviously indebted to '90s neo-soul and to that music's '60s and '70s building blocks, but Tenten's lush production and WHOBEJAZZZ's vocal fluidity work so excellently in tandem that they're able to stretch and push at the edges of that style, making it much more than an exercise in nostalgia; so much of Absinthe is about atmospheric world-building. (WHOBEJAZZZ very much sings like a jazz vocalist as much as she does a soul vocalist; the lyrics are important, but she also plays with vamping over beats repetitively with an ear for rhythmic interplay.) Guest spots from similarly experimental-minded rappers like Nappy Nina and singers like Wavy Bagels feel anything but gratuitous; the tracks they feature on, "Signal" and "How Can I (I Miss You)" respectively, are so seamless that they read as genuine collaborations. In the hazy last days of summer, Absinthe offers a welcome space for reflection and introspection without drawing in navel-gazing complacency.