BIG UPS
Big Ups: James Acaster Picks His Bandcamp Favorites
By Elie Gill · Illustration by Rui Pu · May 24, 2023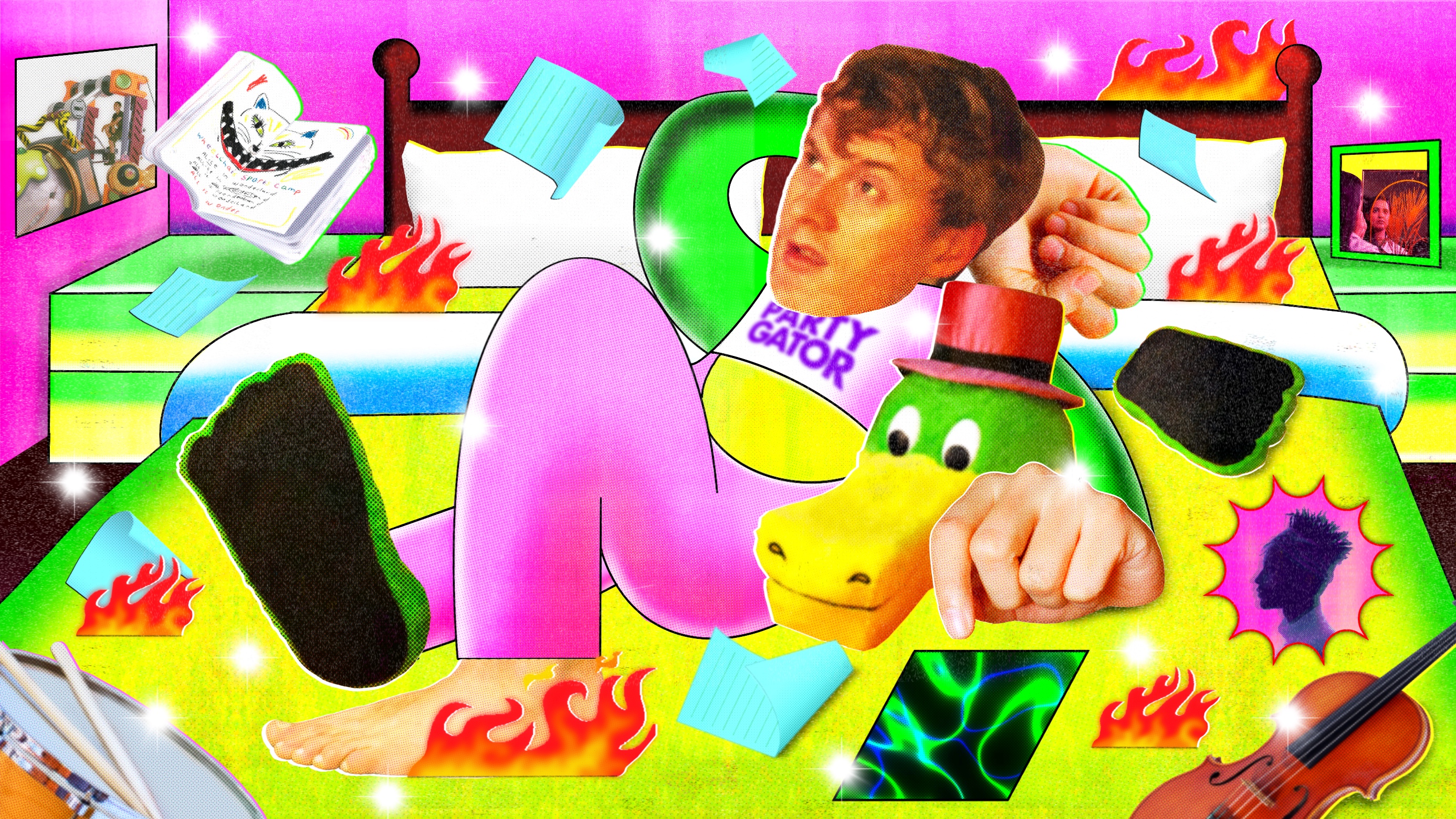 James Acaster is a British comedian, writer, and producer, known primarily for his comedy specials—the four-part Repertoire (2018) and Cold Lasagne, Hate Myself, 1999 (2020)—as well as for his UK television game show appearances and his food podcast with Ed Gamble, Off-Menu. In his 2018 book, Perfect Sound Whatever, and the accompanying podcast, Acaster made the case that 2016 was the all-time best year for music.
Acaster is drawn to far-ranging genres of music, favoring the genre-defying, the challenging, and the unique. He tends to like music with a lot of heart. Perfect Sound Whatever tells the story of Acaster life between 2016–2017—a personally desolate year, intercut with the stories of the creation of the albums he loves. It articulates the power of art to transform us and our lives—to open us up emotionally, to engage us critically with the world we're living in, and to change who we are.
The music Acaster wrote about changed his taste in music. "Before Perfect Sound Whatever it would be quirky indie pop. Then diving into 2016, it became anything goes, and stuff that was as innovative as possible," he says. "Innovative and accessible is my favorite. If someone's made something that's really different, but it's still accessible, still got some melody, and you can connect with it emotionally, that's the most exciting type of album for me. I wasn't listening to the extremes of experimental hip-hop or noise, electronic, or even like—I hate the term 'world music'—but I probably wasn't delving into that as much."
"And I definitely liked my drums sounding neat and tidy before I did Perfect Sound Whatever, and when I did that book I got addicted to drums that sounded like they were lagging, like they were slightly behind," he adds. "I started being drawn to imperfect performances in general, recordings in general, just people serving the album rather than—everything has to sound like a certain idea of good. Each project is different."
Merch for this release:
Compact Disc (CD), 2 x Vinyl LP
When lockdown hit in 2020, Acaster took drum tracks he and Seb Rochford (Pulled By Magnets) had laid down for a possible TV project and asked musicians he'd interviewed in Perfect Sound Whatever if they would add tracks on top of them. What began as a way to keep himself busy during the pandemic resulted in a new project, PARTY GATOR PURGATORY, the debut album of a 40-artist music collective called Temps.
"Interviewing all those people, and being just like it's not about the reaction, or the legacy, it's about the doing of it, and making this thing, and what that gives you," he says. "That definitely made me feel braver in terms of giving it a go and doing it myself, and not really thinking about reaction, what other people would think, and just thinking about my relation to the project, which was made easier by the fact that I had all my favorite musicians working on it, so my relation to it was that I was already a fan of it. It felt much more like writing a comedy show than it did writing songs back before I did comedy. I wouldn't have been able to do this before I did standup. The way of going about it is very specific to how I've been working over the years with comedy."
Acaster learned how to produce music while producing this album. "I didn't look into it too much or try to copy [other producers], it was more how I imagine these people work, and so therefore [I would] do that," he says. "If Gorillaz was really super DIY and doesn't have access to a studio or loads of years [of] experience in music, let's try and do it like that, how I think he might put a project together with people. Sonically, it doesn't sound like Gorillaz, but methodically: one producer for the whole thing, getting different people in to do different parts, and the album [has] a lot of features."
PARTY GATOR PURGATORY tells the story of an alligator, The Party Gator, who lives a brief life, dies, and is sent to purgatory, and is then resurrected. Around this scaffolding, the artists on the album wrote music that reflects the emotions of the pandemic, with lockdowns as the metaphoric purgatory: frustration, ennui, anxiety, loneliness, crises of empathy, epiphanies, and the deep desire for connection with others.
Merch for this release:
Compact Disc (CD), 2 x Vinyl LP
"[The Party Gator is] kind of the joke concept I had improvised for the mockumentary, and we kept it in there when we were trying to think of inspirations for the album that we were making. But then that evolved into people writing lyrics that were around those themes but that were actually quite personal to them. No one wrote about this alligator, none of the lyrics are about that, but they're about those themes. You get that concept of life, death, purgatory, and rebirth throughout the album but from the personal standpoint of the lyricists," he says.
The result is a pleasantly askew, gorgeous album. It's exuberant, musically dense, playful, and angular, featuring Australian art pop artist Montaigne, Quelle Chris, and Denmark Vessey; genre-exploder NNAMDÏ, Yoni Wolf of WHY?, and Senegalese rapper Gaston Bandimic. Singers include Mal Devisa, Law Holt, Xenia Rubinos, Satomi Matsuzaka, and Grace Weir. Kalyn Heffernan (Wheelchair Sports Camp)'s rap solo gets into the experience of living as a disabled person during the pandemic, being treated as disposable by the state.
The instrumentalists on the album are highly accomplished across an impressive range of genres and subgenres—John Dieterich of Deerhoof; Latvian experimental flutist Elizabete Balčus; bb tombo, who used to make screamo rap as youngster jiji and now makes indie game soundtracks; Ami Dang on sitar; saxophonist Nate Mendelsohn (Market); classically-trained Chinese Canadian violinist FOONYAP; synths and vocals by Catalonian jazz-bassist Joana Gomila and her musical partner Laia Vallès.
The album is so packed with exceptional performances that it takes time to catch all of the detail. But it also feels personal and new. It's a wild debut album for Acaster as a producer and a powerful first statement as a collective.
Merch for this release:
Compact Disc (CD), 2 x Vinyl LP
"It sits somewhere between a side project and a supergroup," he says. "A lot of that has happened during the lockdowns, a lot of people have been able to collaborate with people they wouldn't have otherwise. I feel quite proud to be one of those projects. Veda Hille said that—who's an artist I like a lot. She wrote on her Bandcamp page about her album that she recorded during the lockdown and said there are a lot of albums that are coming out now that are going to be like this, and I really liked that. I kind of feel the same. That scene that I feel a part of is this lockdown collaboration scene. When people look back in years to come, there will be this whole block of people from all different musical backgrounds collaborating together because they were all in their homes and able to do it, and able to do these big collaborative projects. Maybe that's how it will fit in, scene-wise."
Acaster describes himself as a regular Bandcamp user—he relied heavily on it to discover new albums in 2016, and many of the artists in Temps found their audience on Bandcamp. Here are some of his favorites on the site.
---
"This is an artist who I discovered through the book when they were recording under the name youngster jiji, [with an album] called SUI // RAP, and it was a very, very aggressive, kind of screamcore rap album. I loved it, interviewed them about it, and then they contacted me when this album was coming out in 2020. It was recorded under a new name, and it was all one track, and I kind of expected it to be a similar genre, but it was completely different.
"People describe Arctic Monkeys' [Tranquility Base] Hotel & Casino album like this, and I think [blu adventure] is way more deserving of this description, but it's like watching a lounge singer performing on a spaceship. But way more than the Arctic Monkeys album is. That's the album concept. This genuinely feels like it is in space, it's this weird lounge singer who's probably a bit drunk, playing in this Star Trek bar, and it's all drawn from electronic music, computer game music, and a bit of the Beach Boys as well, and it's like nothing I've ever heard.
"I became really addicted to the sound of it [and] really wanted him to make more of these. It's supposed to be the first in a trilogy; there haven't been any more yet. I really loved what he was doing with this style that he's created. As far as I'm aware, I haven't heard anyone else who's done it."
"She did this with Laia Vallès—they started this. They're the two who decided what key every song [on PARTY GATOR PURGATORY] was going to be in by improvising over the weekend with synths and vocals. This is their 2020 album and was such a left turn from what they'd done before.
"I fell in love with Folk Souvenir, which is an album Joana had done drawing from traditional Catalan music and improvising around them, doing these jazz versions of them. [It was a] very heavy conceptual album using field recordings and all sorts, and I didn't expect her next album to be a two-piece experimenting with synths and vocoders and whatnot. Stylistically completely different. I love it when artists do that. It was a really welcome surprise that someone who I already loved had done another album that I also loved, but was in a different genre entirely.
This project is really minimalistic–it's stripped down–which is also the opposite of what she'd done in the past with a lot going on—jazz instrumentation. It allows the melodies to be really clear, The tones of the synths and their vocals as well are really beautiful, and it was the first album of that year that I got massively into. I think her entire back catalog deserves more attention."
Merch for this release:
Cassette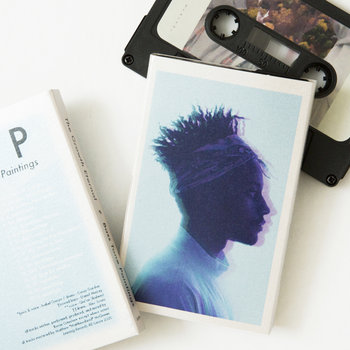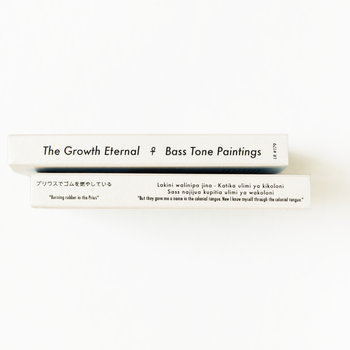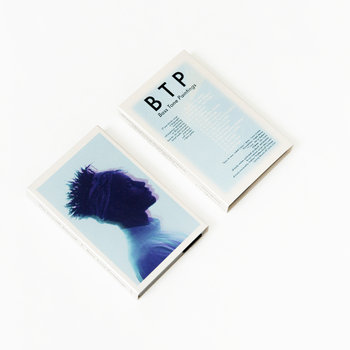 "Byron Crenshaw is a bassist, songwriter, vocalist, [and] multi-talented multi-instrumentalist. This album is a load of very short songs that are mainly bass and vocals—processed vocals a lot of the time, being put through various plugins—rooted in jazz and experimental music. I love the hooks on them [and] the different approaches on each song. I love the minimalism of it, how simple the idea is—he had this idea of these short bass and vocals songs, but [he] gets so much out of that instrument [and] generates hooks that stay with you, that stick in your head.
"This was kind of like a pre-debut album because it wasn't promoted as such, and then the album that came out last year had full instrumentals—a lot more going on there, and I love it in a whole different way. The production is different, the songwriting is different, the instrumentation is different. I love that this was the precursor to it all, the very bare bones of Byron as an artist. Who he is just starts out with bass and vocals. I can't wait to see what he does next."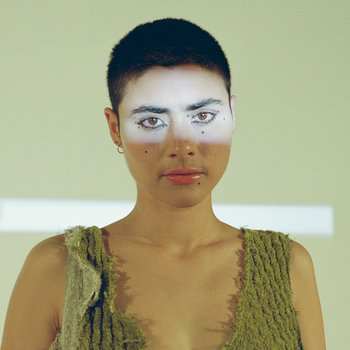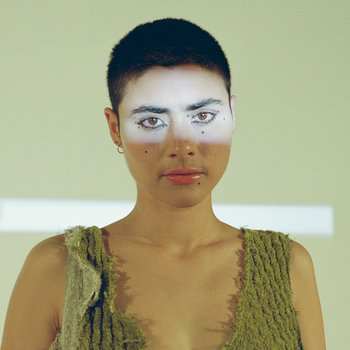 "She's an Australian artist called Jess Cerro. I discovered her through the 2016 album she put out, one of my favorite pop albums of the year. This is her third album, and I'd say with each album she's become more experimental, leaning into the more hyperpop arena, but still with enough of her own personality, her own voice, to make it distinctly her. Really I think all that hyperpop means is that the rules are less stringent; you can go to extremes in the hyperpop genre. You can mess around and do what you want more, take things up to 100, and go a bit more nuts, which piques my interest a lot more—rather than someone just doing a standard pop song.
"David Byrne is on a couple of tracks and used in such a brilliant way. It sounds like classic David Byrne, and yet new and refreshing at the same time. I wouldn't have put them together—as a fan of both artists, I wouldn't necessarily have put them together originally—but it works so well because she's composed these songs with him in mind and found that space where they both overlap. It's towards the end of the project as well, so she's already had most of the album to be like 'This is me, this is who I am, this is my world' and so it's this cameo coming in at the end. It's really cool.
"I love where she's gone—starting out very young, making music with that debut album—and how she's matured as an artist. Even though I loved that first album, I just loved each album more and more. This one's my favorite that she's done.
She's on two songs on the PARTY GATOR PURGATORY project and just kills it. I wanted there to be big pop hooks on there, I didn't want it to just be [an] avant-garde, weirdo album, I wanted there to that accessibility that I like in music, and I wanted someone who could bring big pop hooks, but also was used to thinking outside the box and not just sticking to the rules. Someone like her is just invaluable if you're looking for something like that because she can do all of that."
Merch for this release:
Vinyl LP, Compact Disc (CD)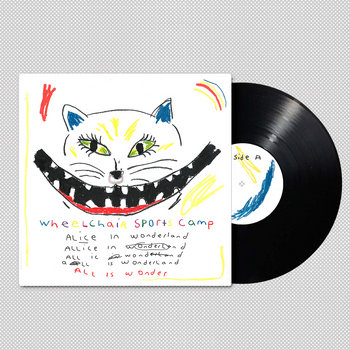 "Kalyn Heffernan is the lead singer of Wheelchair Sports Camp. She's on the [Temps] album. I was a very big fan of her as a person, first and foremost—the things she was doing in Denver, where this group is based. She'd run for mayor, which is just nuts in itself, anyone running for mayor, but [she was] running for mayor from a really cool standpoint that went against a lot of the things that were happening in those election races, and coming at things from the viewpoint of a disabled queer person, and running a campaign that people weren't used to seeing. I was following that online and [was] like 'Who is this person' and discovered that she made music as well, and discovered Wheelchair Sports Camp, and really loved their debut album.
"She's really heavily involved in the local community in Denver. [Wheelchair Sports Camp] provided a score for a musical that was happening locally of Alice in Wonderland. I haven't seen the musical, all I've heard is this soundtrack. I love it.
"For one, it's produced beautifully. The production—maybe because there's a lot of stuff they're trying to convey that would be visual and happening on stage, there's things that they're trying to get across in the music, tumbling down a rabbit hole, or being at a tea party—so the use of production and where everything is in your headphones feels really immersive, and that's quite special. You feel your imagination really lighting up while you're listening to this. It helps that you're already familiar with the story, so you can put yourself in that world.
"It just sounds really warm and beautiful. Kalyn's vocals when she gets to rap, because she's not rapping on every song—some bits are incidental music that go with whatever is happening on stage—so it's great when you get lyrics introduced after a couple of instrumentals, and then you get to hear Kalyn rapping. The personality that she always brings to her raps and the characters she's able to inhabit anyway in Wheelchair Sports Camp—when she's rapping on something like this that already has characters built into it, she's so well-suited to that already and equipped to do that kind of job.
"I was looking forward to this already before it had been announced because I really wanted to hear that band cover that story and do that as a soundtrack. I would really recommend people listen to this because it's such an avant-garde, weird rap project, because of the way it's been created and what it's been created for. Very unique."
Merch for this release:
Vinyl LP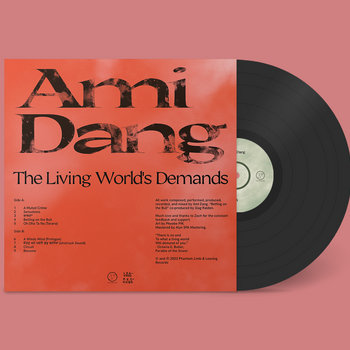 "She's a sitar player, vocalist, [and] songwriter. I discovered her through [Perfect Sound Whatever] originally. She put out an album called Uni Sun. Like nothing I'd ever heard before, mixing traditional music that contains sitar, usually, with electronic music. It was a really innovative album.
"She'd done an instrumental album after that, really sitar-focused, and this one, Living World's Demands, seemed to find a middle-ground between the two, of really bringing out the more traditional sound of the music, but the more avant-garde, left-leaning stuff as well. The songs can be very meditative and you can get really lost in them, but they're also extremely melodic and sound very now and current. It's a bit magical really—I don't know how that's been achieved, I don't know how she settled upon that sound and achieved it. It definitely doesn't sound like anything else I've heard.
"It came out last year. I don't know how many end-of-year lists it ended up on, it should have been on loads. If it wasn't, I think people should check it out now and reconsider, because it's a superb album—and then go back through her whole back catalog. Like a few of the artists I've talked about, you get a lot of left turns from one project to the next, and you won't get bored."