ALBUM OF THE DAY
Ami Dang, "The Living World's Demands"
By Vanessa Ague · November 08, 2022
​
​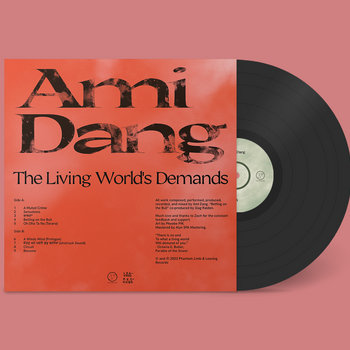 .
00:10 / 00:58
Merch for this release:
Vinyl LP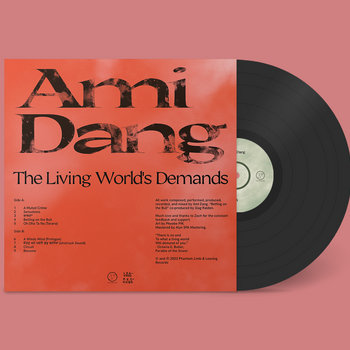 In Ami Dang's music, genres, and traditions collide. The Baltimore-based, Punjabi-American vocalist, sitarist, composer, and producer weaves together broken-down beats with North Indian classical music and pop song structures that have the sprawl of ambient noise, playing with the sounds that emerge from the combination of these disparate styles. Each of her albums highlights a different aspect of her practice: 2016's Uni Sun was a dance-oriented spin on Sikh hymns, while 2019's Parted Plains offered winding instrumentals inspired by South Asian and Middle Eastern folktales. During the darkness of 2020, she looked for healing, releasing Meditations Mixtape Vol. 1 to provide space for communal and internal uplift. The Living World's Demands builds on this previous work by blending ideas that have appeared throughout her discography, using Dang's distinct blend of past and present to ponder what it means to be alive right now.
Throughout The Living World's Demands, Dang turns to her usual toolkit: humming sitar is layered between electronic pulses, while her voice soars above the twinkling instrumentals. But The Living World's Demands never stays too long in one place. Instead, it plays like a collage, with each track emphasizing a different facet of Dang's style. "Sensations" bobs along over echoing sitar and eerie grooves, while "Circuit" spreads out, intertwining sorrowful sitar lines with glimmering synths to conjure the feeling of a dream. Tracks like "Unstruck Sound" lean fully into Dang's '80s and '90s pop and dance influences, radiating outward with a catchy, repeating vibration; these more structured, concise tracks mix hints of Western pop and Bollywood into a new groove. Though Dang zig-zags between genres and styles, the combinations never feel out of place—instead, they feel like a means of exploring the contradictions and similarities between each musical element.
And in every one of the music's twists and turns, Dang's voice shines like a guiding light. She shifts from great bellows to delicate tremors with ease, letting her nuanced vocal timbre drive the ebb and flow of the record. In her voice alone, she's able to conjure the pain, anxiety, and joy of being alive in a world that often feels like it's crumbling. Even in the most uncertain moments of The Living World's Demands, there's always a power and a strength that encourages us to navigate through all the ups and downs of life, together.