BEST PUNK
The Best Punk on Bandcamp: July 2022
By Kerry Cardoza · August 03, 2022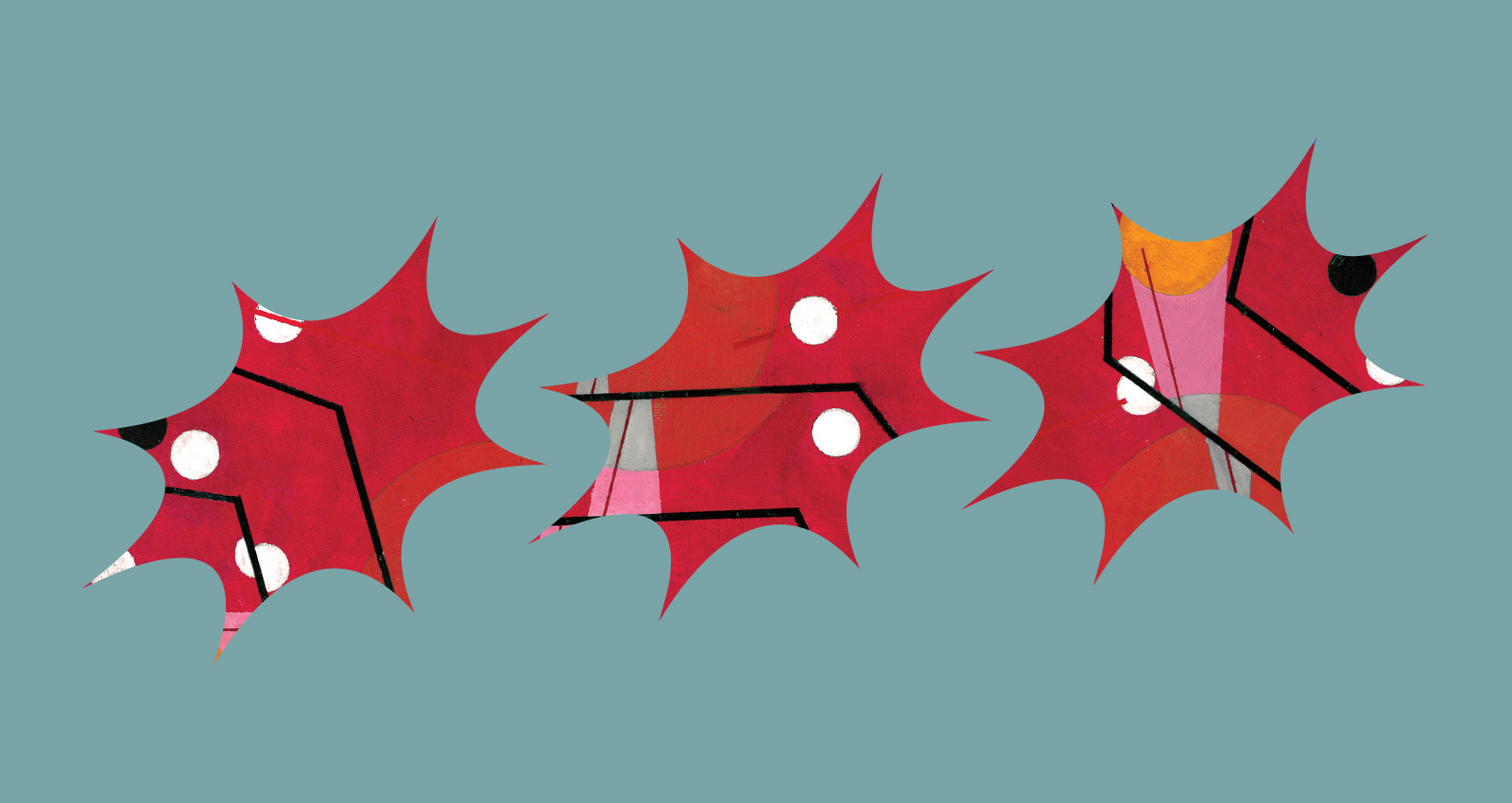 Bandcamp has long been a home for DIY punk and hardcore from around the world, touching all of the myriad subgenre styles and helping to translate the simple effectiveness of cut-and-paste to the digital age. For July's edition of the best punk releases on Bandcamp, Kerry Cardoza features the icy post-punk of Glasgow's Memorabilia, the anarcho-punk of Colombia's Primer Regimen, the experimental no wave of Greece's Υvridio, and much more!
Merch for this release:
Vinyl LP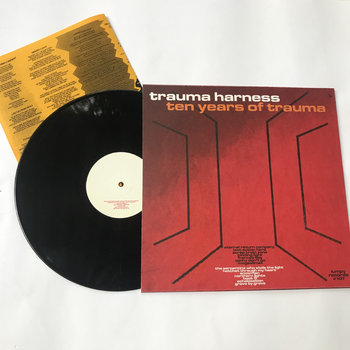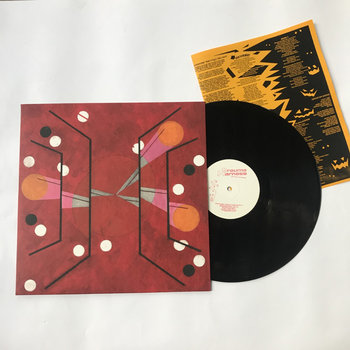 The sonic diversity of tracks on this compilation illustrate the range of this prolific St. Louis band. Billed as a "greatest hits" album, this record brings together polished versions of songs from the trio's past ten years. Broadly speaking, Trauma Harness could be described as synth punk, though that doesn't do justice to the complex layers of a song like the poppy, new wave-y "Grove by Grove," or the doomy surf rock "Scrap Brain Zone." They're also deft at glam rock, as on the jammy "Binding Light," and minimal post-punk, as on the earnest "Book 5." Even among so many hits, "Last Action Hero" stands above the rest—it's energetic and catchy, with bright guitar tones and a vast, anthemic outro.
Memorabilia
S/T
Merch for this release:
Cassette
On this impeccable debut, Glasgow six-piece Memorabilia conjure an icy, synthetic world filled with angular guitars, industrial drums, and tangled, buzzing synth lines. The lead vocals are impossibly deep, almost robotic-sounding, and backed by a slight echo. The dancey "Moral Agent" could be described as post-punk's answer to chopped and screwed; it reads as epically slowed down, heavy but with an infectious melody. "Entropy" is doomy and tense, led by the low-end, while a metallic guitar line weaves through the beat. The opening track, "Act of Compliance," is a stunner, the serious monotone lead vocals set in contrast to lilting background vocals and dazzling, light guitar and synth.
Primer Regimen
1983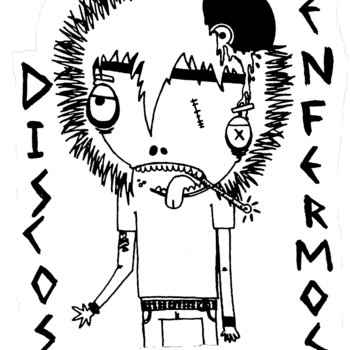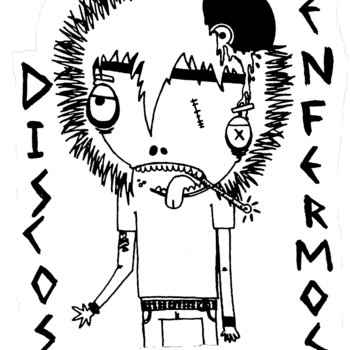 Merch for this release:
7" Vinyl
Four years after their debut full-length, Bogotá quartet Primer Regimen are back with five tight, well-produced new tracks. (The EP is out via Discos Enfermos, which has also reissued the band's 2017 EP.) Opening track "Hegemonia" starts off with sustained notes of feedback, nervy bass, and a tribal beat. The vocals are spare and aggressive; the whole track exudes a fraught air. The band is known for their classic UK Oi! sound, in evidence here on the plodding "Culpables," which also boasts a hard, galloping breakdown. For those looking for intensity, the fast, haunting "Plegarie," with its metal-edged guitar and vocalist Dino's harsh barks, is your best bet.
Merch for this release:
Vinyl LP, Compact Disc (CD)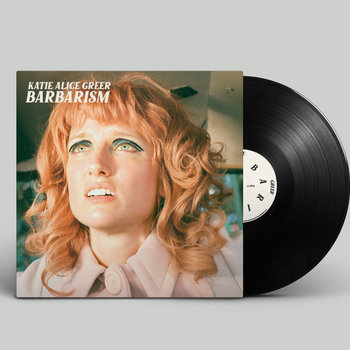 What does ecstasy sound like? The debut album from Priests frontperson Katie Alice Greer must come close: it's brimful of manipulated sounds, complicatedly arranged in tracks that are dissonant but still adhere to pop sensibilities. "Flag Wave Pt. 1" is composed of beeps, ambient noise, gun shots, and clicks, among other sounds; "Captivated" features a neighing horse. The album art brings to mind the uncanny photographs of Alex Prager. Greer's album is similarly unsettling, with tense, expansive tracks that reference one another, making up their own world. Written, performed, produced, and mixed by the artist, this impressive effort brings to mind the first solo release by another punk frontperson: Kathleen Hanna's The Julie Ruin, which also took the singer into new electronic territory yet kept the bite of Bikini Kill. "My heart is an organ made of rage and pumping blood," Greer sings on the airy title track, suggesting a reaction to the Supreme Court's radical swing right, reminding us, "We cannot let go, cannot retreat."
Upon first hearing Thessaloniki-based trio Υvridio, you'd be forgiven for thinking the band was a forgotten relic of the 1990s, a more experimental, grunge-adjacent act. Their songs have a minimal no wave vibe, as on opening track "Bradoodle," with its unexpected tempo changes and talky, Raincoats-style vocal delivery. They have a similar sound to Pacific Northwest stalwarts Mecca Normal, particularly on the guitar-forward "Oh no," with its heavy climax. But it's "Stress," sung in Greek and a bit of Spanish, which steals the show with its eerily infectious melody and creeping vocals.
Mižerija
S/T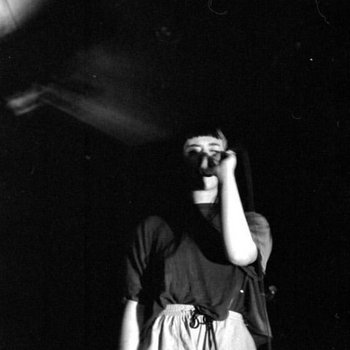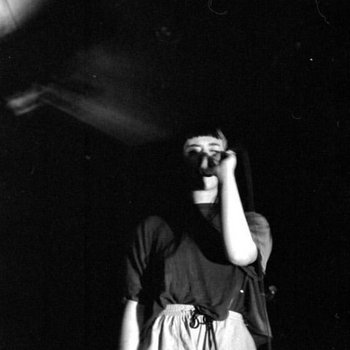 Merch for this release:
7" Vinyl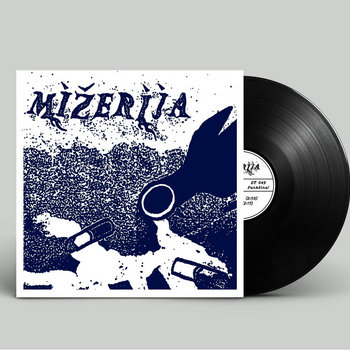 This Croatian group braids the raw aggression of anarcho-punk together with infectious new wave melodies. (This release presses to vinyl the band's 2021 demo, with the addition of one extra song.) The catchy opening track bursts with energy and urgency, the lead singer's vocals slightly distorted with filters. "Lanci" is perhaps the brightest offering here, with a call-and-response verse, shimmery guitar, and taut drumming, the vocalist at times pausing to howl, ostensibly at the patriarchy. The later songs are a bit grittier, like the closing track, with instrumentals that resound like an alarm—a fitting sound for a song that describes the end of the world.
Delco MF's
EP
Merch for this release:
Cassette
Clocking in at less than five minutes, this burly EP flies by in a barrage of aggression. According to Sorry State Records's website, this recording consists of a one-person band—an impressive feat considering the raw, live quality of the tracks. Everything about this EP oozes nihilism, from the cavalier production—such as the audible stop of the recording on track one—to the few intelligible lyrics ("God hates you"). "Watching You" in particular is a whirlwind of fury, with a rollicking guitar riff backing a tumble of drum beats. The closing track, by far the longest, is indeed a stomper, as its title suggests. Still, its moshable tempo eventually gives way to a wild fusillade of noise.