BEST OF 2022
The Best Contemporary Classical of 2022
By Peter Margasak · December 15, 2022
The taxonomy of contemporary classical music—new music, contemporary music, whatever you want to call it—is a thorny issue. That ambiguity makes rating the year's best offerings difficult, if not impossible, but embracing the big picture of musical diversity that these 10 albums have delivered all year long has provided excitement, asked questions, and explored disparate sorts of beauty. These are the best contemporary classical albums of 2022 in alphabetical order.
Merch for this release:
Compact Disc (CD)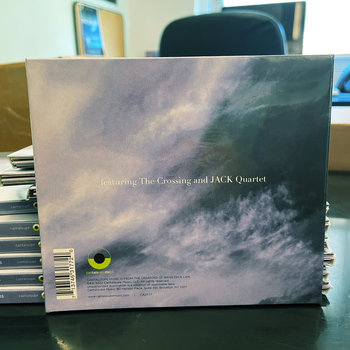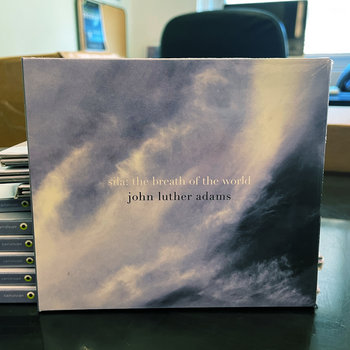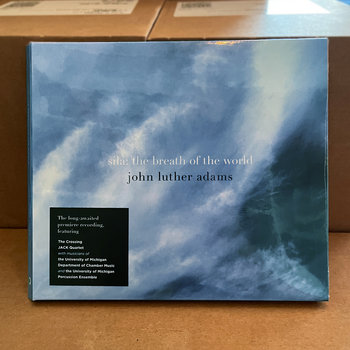 Recordings can't adequately convey the grandeur, meticulous spatialization, and environmental effects of John Luther Adams's large-scale, outdoor installation performances, such as the percussion piece Inuksuit. Everything about the performance is volatile, including the way the listener's place in the environment can alter the experience dramatically. I was lucky enough to have witnessed a performance of Sila: The Breath of the World back in 2015 at Northwestern University in Evanston, along the shore of Lake Michigan, and as spectacular as that was, I'm amazed at how hearing this piece again took me right back to that experience.
As the composer says in the album notes, "Sila is scored for five ensembles of 16 musicians—woodwinds, brass, percussion, strings, and voices—who may perform the music in any combination, successively or simultaneously, outdoors or in a large indoor space." While those chance procedures guarantee that no two performances will be the same, that aleatoric system reaps wonders here. The notated music masterfully reflects the natural world without mimicking sonic phenomena or playing coy cinematic games. Instead, Adams conjures a series of human Aeolian Harps—a wind-driven instrument he has a deep fascination with—playing harmonically iridescent swells, overlapping in time like the surf. While the personnel for the performance includes two heavy-duty working ensembles, JACK Quartet and The Crossing Choir, most were University of Michigan music students. But ultimately it's all about the rippling massed sound, not any conventional notion of virtuosity.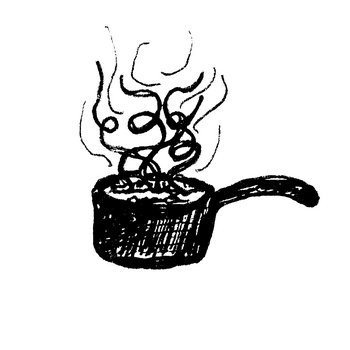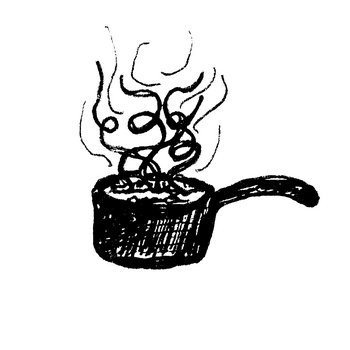 Merch for this release:
Vinyl
Balinese composer Dewa Alit grew up steeped in gamelan tradition, but he's focused on pushing the tradition forward rather than simply preserving it. There's long been a steady flow of new compositions for the instrument, although they're rarely exported to the U.S. Alit helped American composer Evan Ziporyn mount his opera A House in Bali in the U.S. back in 2009 and 2010, but we're finally getting more opportunities to experience his own vision. There are some recordings of his work performed by American and European ensembles, but in 2020 he began sharing music played by his own group, the 25-member Gamelan Salukat, which blends two different tuning systems within its practice.
This new collection—the second released by Black Truffle—presents his most distinctive and gripping music yet. In these two pieces, he seems to be channeling a wide array of non-indigenous approaches through the singular lens of Balinese gamelan. Each work is larded with cross-cutting, stop-start rhythms that pile up as if dragged around on a computer desktop, defying human capabilities. The ensemble uses different extended techniques to produce novel tones—overtones ring and collide; melodies blend, evaporate, and mutate into new forms. Even within the comforting timbre of gamelan, Alit has created something radically original marked by an organically flowing intricacy that leads to new discoveries with each listen.
Merch for this release:
Compact Disc (CD)
Violinist Maya Bennardo—a member of Mivos Quartet and half of the string duo andPlay—sinks into deceptive simplicity on this knockout solo album, underlining the theoretically limited means of her instrument while creating sounds that couldn't be much more ravishing. She poetically describes the violin in the album notes: "Four strings, holding a world within their metal-wound walls." German composer and Wandelweiser Collective member Eva-Maria Houben wrote the title composition, a patiently unfolding series of long tones voiced on open strings, brittle upper register harmonics, and extended silence. Its austerity and fragility are complemented by a slowly unveiled beauty, with the exquisite grain of harmonic friction cast in relief against both silence and pure tone. The performer is asked to inject their own melodic shapes using harmonics at the conclusion of each composed line.
Kristofer Svensson's "Duk med broderi och bordets kant" deploys the same sonic building blocks. Starting from a terse yet indelible melodic line, they incorporate a dazzling profusion of melody between the dry harmonics and silence, subtly elaborating lines rooted in Scandinavian folk tradition—at least, it sure sounds that way—that grow more beautiful and tender as the piece progresses. Svensson expertly parallels Houben's precepts to create one of the most astonishing pieces of music I've heard all year.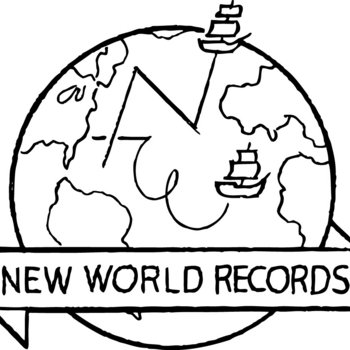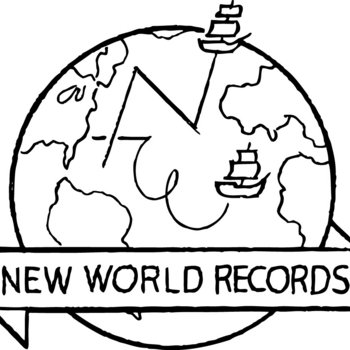 Merch for this release:
Compact Disc (CD)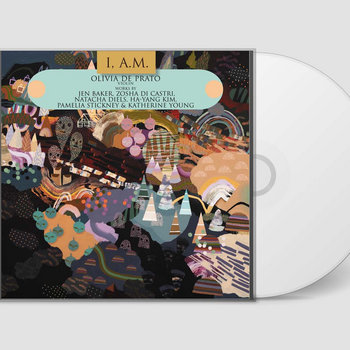 Violinist Oliva De Prato, the driving force behind Mivos Quartet, created this project about the strains motherhood puts on the creative process, enlisting six composers who are also mothers to write pieces for violin and electronics. The album doesn't belabor the difficulties of working and raising children—that's a given with any vocation—but it's fascinating for those without that experience to read through the incisive liner note essay by A. Martinez and grasp how artist-mothers must locate fleeting moments of time to make their work—often, it turns out, at night.
Each piece is wildly different. Twinkling electronic tones largely subsume the violin on "automatic writing mumbles of the late hour" by Natacha Diels, indicating a kind of mental haze. The rapturously enveloping "may you dream of rainbows in magical lands" is a piece by Ha-Yang Kim in Kraig Grady's "Centaur" just intonation system that subtly punctures the beating long tones with bits of percussive sounds played on found objects by the composer's own child. Most of the pieces were made in collaboration with De Prato, including Katherine Young's wonderfully jagged "Mycorrhiza I," part of a series exploring the fungal networks of the natural world; both composer and violinist made recordings at home and during walks of non-musical sounds when they had a moment to themselves. Some are heard, some are not, but they prompt and interact with the scratchy, rhythmically insistent lines played by De Prato. The other pieces by Zosha Di Castri, Pamelia Stickney, and Jen Baker are no less satisfying.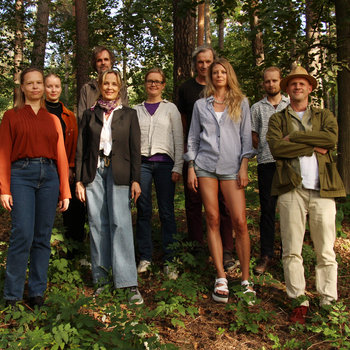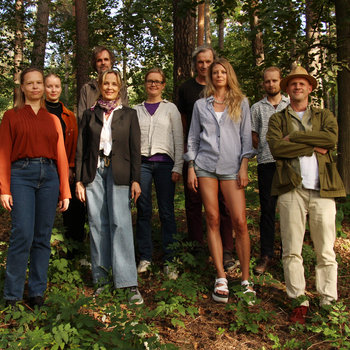 Merch for this release:
Vinyl LP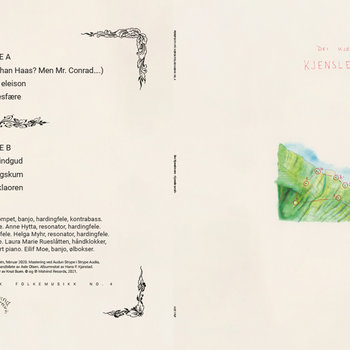 This Norwegian ensemble, which includes violinists Ole-Henrik Moe and Kari Rønnekleiv of the excellent Sheriffs of Nothingness, has struck a rich vein that explores intersections of regional folk traditions and contemporary music practices—particularly just intonation. The ensemble draws upon the work of composer Eivind Groven, who tied the harmonies of early baroque music to Norwegian folk traditions. Still, Dei Kjenslevare proceeds with a very intuitive approach to that collision, drawing upon intimate knowledge and experience in both elements to forge exquisite chords dripping with harmony that seem to stretch into infinity or glisten feverishly. Striated tones extend luxuriously, producing an enveloping churn that's complemented by subtle bowed and skittering percussion.
At the same time, there's no missing the influence of regional folk music. Through the bottomless resonance of the Hardanger fiddle playing of six ensemble members, the extended textural and harmonic explorations sound closer to the work of JI composers like La Monte Young or Catherine Lamb—albeit with a more rustic, less epic thrust. It's a fantastic recording that not only sounds utterly fresh but heralds a new path forward, ripe for exploration.
Finola Merivale
Tús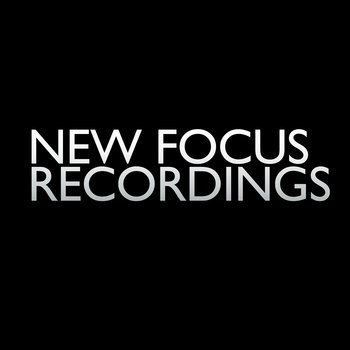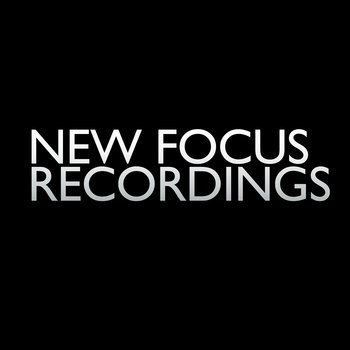 "Do You Hear Me Now?" the opening track on this portrait album of Irish composer Finola Merivale wastes no time in fleshing out the tone of that titular question. Between 2017 and 2018 she wrote it as a fist-raised confrontation with the misogynistic, closed-off classical music world. The slashing upper register lines that three members of the New York string quartet Desdemona lay out grab the listener by the back of the neck and don't let go. It's in your face, intense, and unrelenting, but then the piece recedes a bit—or do we adjust to the aggression?—with lines pulling apart here and there in nifty hot potato counterpoint. After a pause, they slowly pick up again, shadowy and ominous, with an extended strain of dark repose, before flooring it with some Psycho-like ferocity. The 17-minute piece is so visceral, emotionally charged, and dynamic that it almost seems cruel that four more compositions follow it, but they prove that it's worth sticking around.
Desdemona violinist Adrianne Munden-Dixon contends with hall-of-mirrors electronics on "Arbores Erimus," a piece where the performer is asked to improvise upon their own reflections of the scored material. It may be less forceful than the opener, but it's just as riveting. Each of the five pieces features members of Desdemona—violinists Munden-Dixon and Caroline Drexler; cellist Julia Henderson; and violist Carrie Frey—in different combinations, including "Release," a violin-piano duo with Margarita Rovenskaya.
Merch for this release:
Compact Disc (CD)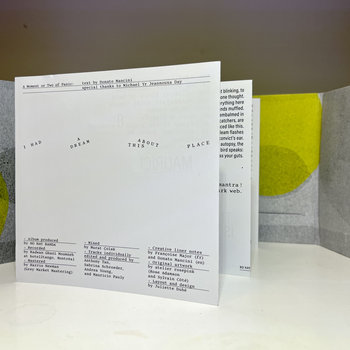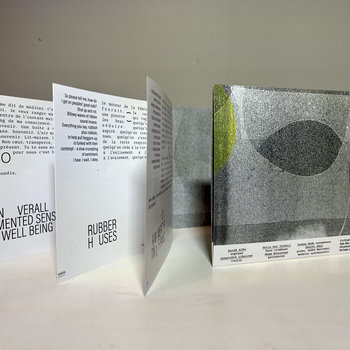 No Hay Banda is a sextet that formed in 2016, and although this is their first recording they've firmly established their importance to the contemporary scene, organizing concert series and working closely with a global array of composers and fellow performers to present some of the most exciting new music in Montréal. This superb, forward-looking ensemble reinforces the evolving depth and richness of experimental composition practices in Canada, spreading four extended works across two CDs by equally fearless composers who call the nation home. All four of these pieces eschew traditional forms and sounds, instead enlisting the performers to help conjure endlessly elusive timbres and structures.
Anthony Tan's opening piece "An Overall Augmented Sense of Well-being" uses electronics to smear and transform shifting long tones, gestures, and glissandi articulated with violin, saxophone, percussion, and piano into a luxuriously unfolding series of movements capped by a descending flurry of sound. It's as if a patiently pooling mass of elusive textures and sustained tones has suddenly burst through its container, the sounds falling to the ground in dramatic swooshes, only for the process to repeat, with new details emerging with each iteration. Sabrina Schroeder's "Rubber Houses" is just as slippery, chugging sibilant breath and friction noise that stops and starts toward industrial-grade intensity only to eventually evaporate in a mist of graceful ambience. Andrea Young's "A Moment or Two of Panic" seems headed toward amorphousness, but amid the gripping colors and enveloping tension, singer Sarah Albu enters, shaping elegant melodies in a pristine soprano over the abraded, mewling din. Costa Rican composer Mauricio Pauly, a co-founder of England's excellent Distractfold ensemble, wrote the closing piece "The Difference is the Buildings Between Us," which is just as ephemeral in its delicate layers of unidentifiable sounds that rustle and ripple before some spare piano chords intervene, adding some meditative closure.
Michiko Ogawa
Junkan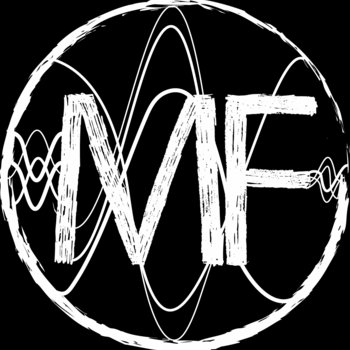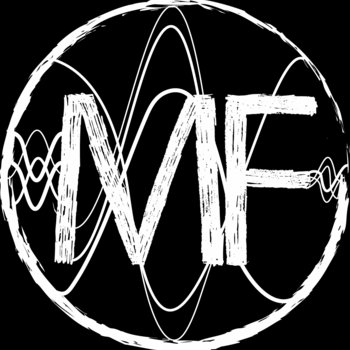 Merch for this release:
Compact Disc (CD)
Clarinetist and composer Michiko Ogawa is a quietly vital part of Berlin's experimental music scene, an artist of impressive vision and clarity who hasn't gotten the attention she deserves thus far. This new effort ought to change that. In early 2020, as the pandemic began changing daily routines, Ogawa began noticing a pair of unidentified pitches coming from her apartment courtyard—an A# and a B. The sounds took root in her imagination, and she began to formulate harmonies with these two pitches, turning to her instrument to begin exploring what was in her head. She applied the spectral qualities of the clarinet to those intervals, leading to Junkan, a brooding, multi-layered, and subtly transforming elaboration on those two persistent tones.
There are two iterations of the piece on this superb octet recording with violinist Sarah Saviet, violist Catherine Lamb, cellist Lucy Railton, double bassist Jonathan Heilbron, flutist Rebecca Lane, Ogawa herself on clarinet, bass clarinetist Sam Dunscombe, and guitarist Fredrik Rasten. One can detect an almost emotional character to the beautiful shifts, which glide from dark turbulence to sunny ecstasy, but the real action happens within the ensemble output, where endless beating patterns and lush harmonies well up and release in altering combinations. The second version sweetens the pot with eight additional layers of clarinets, dramatically changing the timbre and harmonies.
Jan Martin Smørdal/Øystein Wyller Odden
Kraftbalanse
Merch for this release:
Compact Disc (CD), Vinyl LP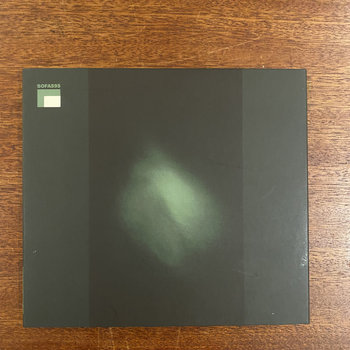 Norwegian composer Jan Martin Smørdal and artist Øystein Wyller Odden are hardly the first folks to draw inspiration from the inescapable, perpetual buzz of electrical currents, a sound we inexorably block out. Most of the work created by La Monte Young has used the 60 Hz frequency of the American power system—a sound he tuned into as a child growing up near electric transformers in rural Idaho. But for Smørdal and Odden, using the 50 Hz frequency used in Norway, it's not only the structural backbone of the extravagantly lean music on Kraftbalanse—the literal sound of the power grid is included as well, with its instability the genesis of the drone's changing timbre and harmony. The music builds up from a self-resonating piano tuned to 50 Hz, as the instrument is outfitted with transducers plugged directly into the electrical grid, which alter along with the subtly rising and falling surges of the frequency due to changes in the power source.
Those sounds are given lush depth from a string octet. Each member has a voltmeter, and the score directs the musicians on how to adapt to shifts in the frequency revealed on those devices. There are two chunks of sound recorded about 30 minutes apart on June 1, 2019, and they don't really seem to move much. A richly marbled slab of striated tones lumbers along, but within that stasis is a remarkably cornucopia of enveloping texture, movement, and harmony that belies its simplicity with a ravishing depth. The piece feels like a slice of eternity, and as long as we have power lines, it won't really conclude.
Merch for this release:
Compact Disc (CD)
Whether working together in France's Ensemble Daedalus, collaborating with composer Eliane Radigue, or pursuing their own projects, Italian violinist Silvia Tarozzi and cellist Deborah Walker stand as two of the most versatile, powerful string players in contemporary music. On the surface, this breathtaking new project seems far removed from what the pair are known for, but once the listener digs into the music, the connections are clear. The album is built around old Italian folk songs—some were traditionally sung by the women who once harvested rice in the northern part of the country, and some are anti-fascist tunes embraced by partisans fighting against Mussolini—but the dazzling performances, laced with expansive, abstract colors, and a soulful passion bring out an undeniable timelessness.
Although a recording of a traditional female Mondini choir resides at the center of "La lega" and Nigerian gospel singer Ola Obasi Nnanna is the lead voice on "Il bersagliere ha cento penne," Tarozzi and Walker offer plenty of fire on their own, complementing their virtuosic string playing—which dissolves the boundaries between folk and experimental music—with stunning vocals, alone and in harmony. There's a twined beauty and progressive spirits in these arrangements, which underline the continuing validity of the messages within these songs. The album includes some more bracing original material, but it all fits together with organic power. Essential stuff.