FEATURES
Éliane Radigue's Music Without End
By Andra Nikolayi · March 22, 2022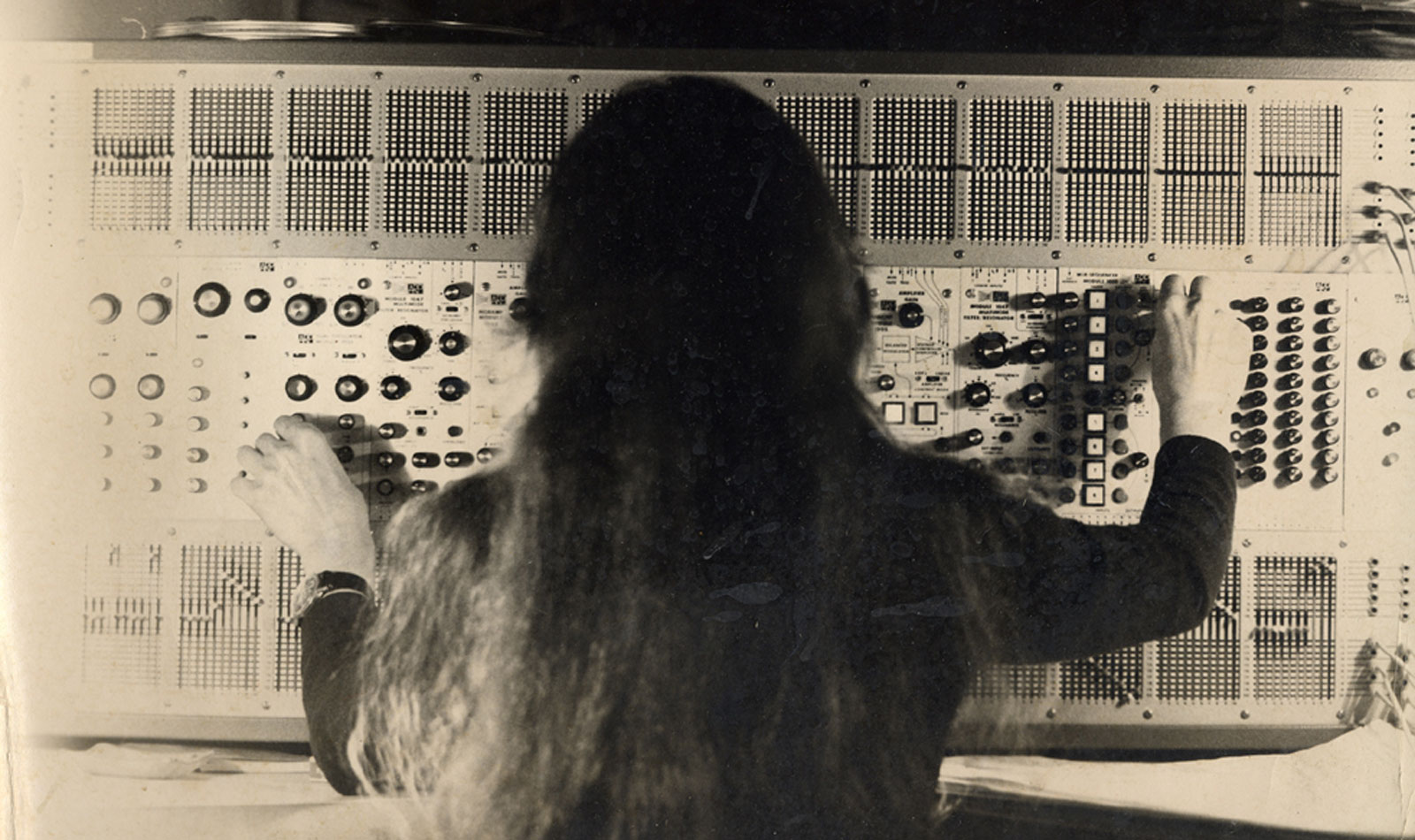 Composer Éliane Radigue's works, built around silence, focus, and extended periods of time, stand in stark contrast to the modern Western societal values of speed, efficiency, and accumulation. (She has called her work "sonic propositions," as highlighted in the recent documentary Sisters With Transistors.) It's by no means background music—these are dense, carefully constructed vibrational pieces that ebb and flow through almost imperceptible tonal changes, commanding a focused listening approach. For those willing to embark on the journey, it is a highly immersive and rewarding experience.
Her composition process is often long and laborious, taking up to three years for a single piece. More than anything, she hates being pushed. Her work with magnetic tape and synthesizers in the '60s and '70s made her a pioneer in the field and inspired generations of musicians, including a large number of young fans. Drawing from Tibetan Buddhism, her predilection for long tones and almost infinite drones has been a constant through her work.  Her approach is highly intuitive yet not improvisational, always having a plan or structure in mind. "In all the compositions I have made, there is always an image, something I call an image or a diagram or a story. I tell myself stories, but totally imaginary ones. The title often refers to such an image," she says in Échos (2021), the short documentary on her life by Eléonore Huisse and INA GRM director François J. Bonnet.
Born in Paris in 1932, Radigue has had a long relationship with music. Playing piano and harp as a child shaped her approach to listening. Living near the airport in Nice in her early 20s, she heard Pierre Schaeffer's piece "Étude aux Chemins de fer" ("Railroad Study") by chance on the radio. This validated her own intuitive attraction towards the inherent musicality of everyday sounds. "We all have a little music in us. What I already felt, thanks to planes, among other things, is a mode of listening. It's the way we listen that makes the music," she says in Échos.
During the same period in Nice, she had a bubbling intellectual and artistic exchange with her then-husband, sculptor Arman, and his friends, painter Yves Klein and poet Claude Pascale. "We met in our development periods of great curiosity," she tells Jonathan Hepfer. As Armand and Klein were studying the Rosicrucians, Radigue was interested in Hinduism. Klein's "Monotone Symphony" was born out of an initial Dadaist game of vocal harmonizing on the beach between the three.
After a chance meeting with Schaeffer in 1955, he invited her to study musique concrète. Radigue regularly traveled to Paris to see him and Pierre Henry, spending time in their studio and learning to work with magnetic tape until 1957. With three small children, she took a 10-year hiatus from her electronic experiments to let Arman focus on his art as his career began taking off. She returned to Paris to assist Pierre Henry at Studio d'Essai in 1967 and started to make her own tape compositions. Works from 1969 and 1970 like "Usral," "Labyrinthe Sonore," and "Omnht" already show a great maturity of expression. Her first feedback pieces were first shown in galleries like Yvon Lambert, in displays similar to what we now call sound art.
In 1970, during a residency at NYU, her artistic vision truly began to take shape. "My most important encounter was the one with my ARP, who has a magnificent voice, and we managed to get along well," she says in Échos. "One day at an exhibition, I came across this ARP, and I was immediately won over by its sound, by its quality. He has a voice. It was love at first sight, like a love story." Her most famous pieces, Adnos I, II, and III and Trilogie de la Mort, were made with the ARP 2500 synthesizer, a large machine operated by matrix cards.
During that period, she started studying Buddhism, which remains a foundational element in her life and work. In 2002, she began translating those ideas into compositions for acoustic instruments and collaborating with performers, writing dedicated scores.
As we've just celebrated her 90th birthday this year, here are some of her most emblematic works.
---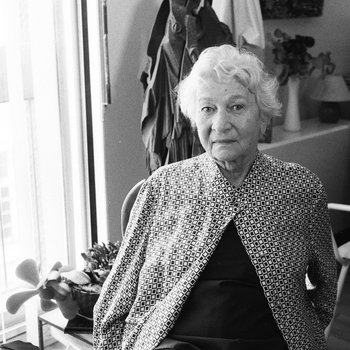 .
00:10 / 00:58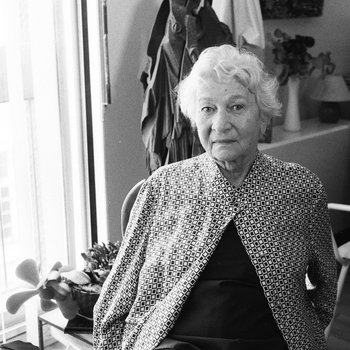 An almost hour-long piece, L'Île re-sonante, composed in 2000, is perhaps one of the best introductions to Radigue's catalog. As the title suggests, its structure is an endless reflection, with its various themes and motifs mirroring and reflecting each other.
The piece starts with a low humming drone loop upon which motifs and variations are gradually built upon, the harmonies evolving infinitesimally over its duration. Different tones buzz and whir as drones snowball into each other, creating a vividly textural enveloping environment with microscopic dissonances coming in and out of focus. The effect is akin to a bubble expanding around the listener. The space opens up into a distorted celestial chorale, with a central motif that cascades infinitely into itself, like two mirrored water pools. L'Île re-sonante then shifts towards darker, deeper, slow howling tones, as if going underwater.
Recorded with a restored analog Serge modular synthesizer, Radigue compares the process to her ARP works in the liner notes.
.
00:10 / 00:58
Unlike her musique concrète mentors, Radigue was more interested in tape manipulation and working with feedback than recording her own sounds. Opus 17, premiered in 1970 during a happening at the Centre Artistique de Verderonne, is a five-part exploration of the use of tape feedback.
It opens with "Étude," a slowly decaying and gradually unrecognizable Frederick Chopin piano loop, like Alvin Lucier's technique in his emblematic I am sitting in a room. However, Radigue was not aware of his work at the time and was extremely surprised by the coincidence. In "Maquette," using the same technique, she edits the process from the point where the original material is already altered beyond recognition, resulting in a series of massive drones of Biblical proportions.
"N°17" is the only piece that differs from the rest, showing an early example of the composer's time-stretching technique of careful mixing and imperceptible permutations, presenting her later signature dense, low-vibrating sound.
.
00:10 / 00:58
Les Chants de Milarepa is one of the most direct examples of Buddhist influence in Radigue's music. Recorded in 1983 with the help of a grant by the French Ministry of Culture, it's dedicated to Tibetan Buddhist 11th century yogi Jetsun Milarepa. Milarepa was known for his spiritual poetry and song cycles. The texts used by Radigue were translated from Tibetan by Lama Kunga Rinpoche, who also appears on the recording.
In "Mila's Song in the Rain," she interlaces Lama Kunga Rinpoche's singing in Tibetan with Robert Ashley's distinctive recitative technique, which verges between talking and singing as biographical details and poems unfold over pulsating drones. Both Rinpoche's incantations and Ashley's drawl create different forms of monotonous vibration. "Symbols for Yogic Experience" turns up both the voices and the accompanying harmonies, creating a feeling of intimate proximity.
.
00:10 / 00:58
With three pieces created over eight years in the '70s and '80s, the Adnos cycle, composed on the ARP 2500 synthesizer, is the pinnacle of Radigue's durational explorations. Each piece slowly transforms over approximately 70 minutes.
"From Adage to adynamy, for all the adolescents and the adnate, this addendum. Adnos: moving stones around in the river bed does not affect the stream, but alters the fluid shape," Radigue writes in the liner notes. "Adnos I" follows the evolution of a series of scintillating drone loops as they grow, merge, and distort with feedback, bringing her early tape work to mind. Sounds move from quiet to loudness that approaches the end of the tolerable spectrum, reaching almost pure tonal feedback before the descent. "Adnos II" starts as a busier noisy piece following an almost opposite trajectory, as feedbacking sounds are guided towards high-pitched resonances. It's a more textural piece that feels like it's engaged in a decluttering journey. "Adnos III (prelude to Milarepa)" is the most dynamic of the cycle, moving from quiet ambient buzzing to dense earthy tones through playful high-octane melodic loops, purring synths, and radiating feedback.
Éliane Radigue & Frédéric Blondy
Occam XXV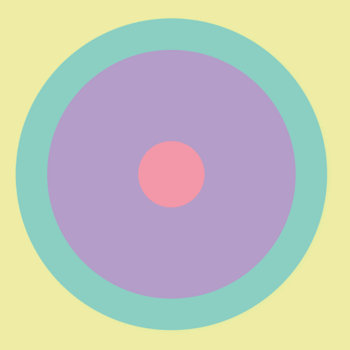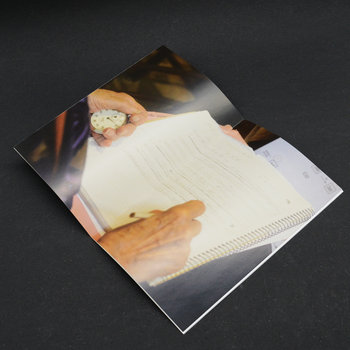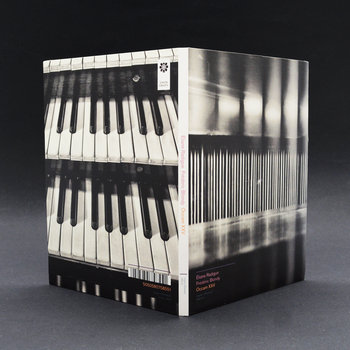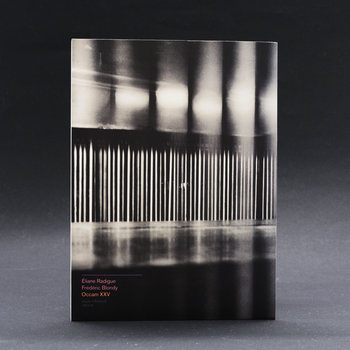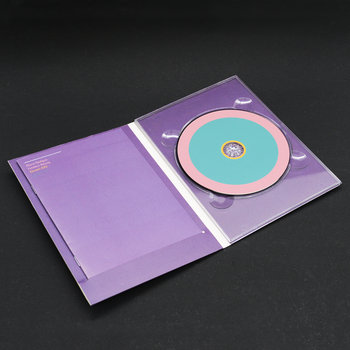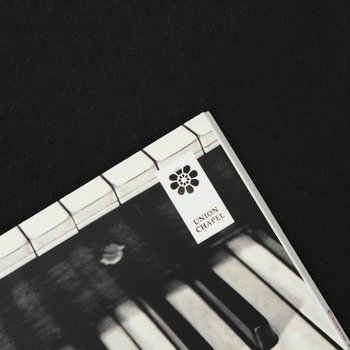 .
00:10 / 00:58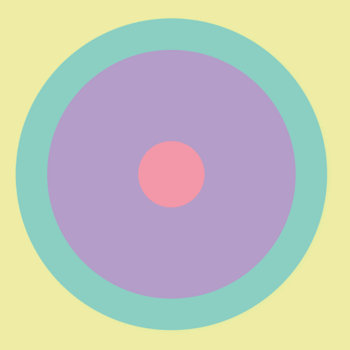 Merch for this release:
Compact Disc (CD)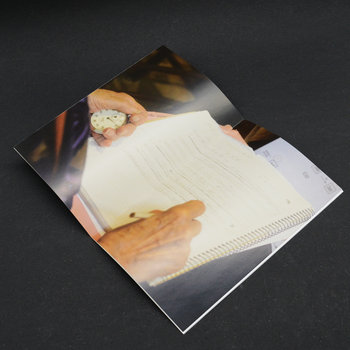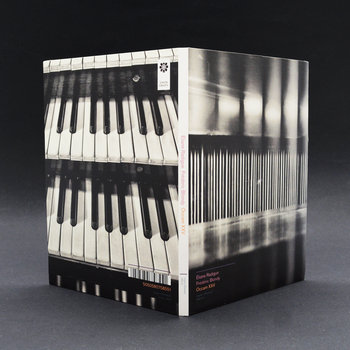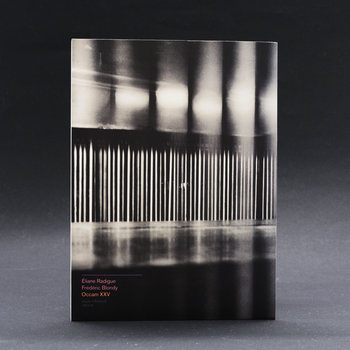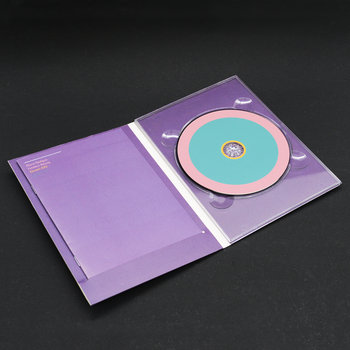 Radigue's Occam Ocean series began as a way of exploring long tones and drone composition using acoustic instruments. The initial idea was to compose pieces tailored to specific performers. This series is particularly challenging to play, as musicians need to control their instruments rigorously to sustain the long notes. She has composed for performers such as harpist Rhodri Davies and cellist Charles Curtis. ONCEIM, a 22-piece ensemble, also has performed Occam Ocean.
"Occam XXV" is a rare example of an experimental composition for church organ. To uninitiated ears, its oversized, concave tones are difficult to differentiate from their synth counterparts—but it's the instrument's tonal richness that gives these pieces an almost warm, organic quality despite slowly mounting dissonances.
"Above all what is associated with water is the inner richness of its sound content, such as music and especially acoustic instruments. Acoustic instruments are incomparable," Radigue says in Échos. "The natural harmonics of acoustic instruments have that flavor of the intangible, the immaterial, something that is made from the fundamental character of the instrument but that is very elusive by nature. It's the intangible, the impossible, that interests me."