BEST JAZZ
The Best Jazz on Bandcamp: May 2021
By Dave Sumner · June 09, 2021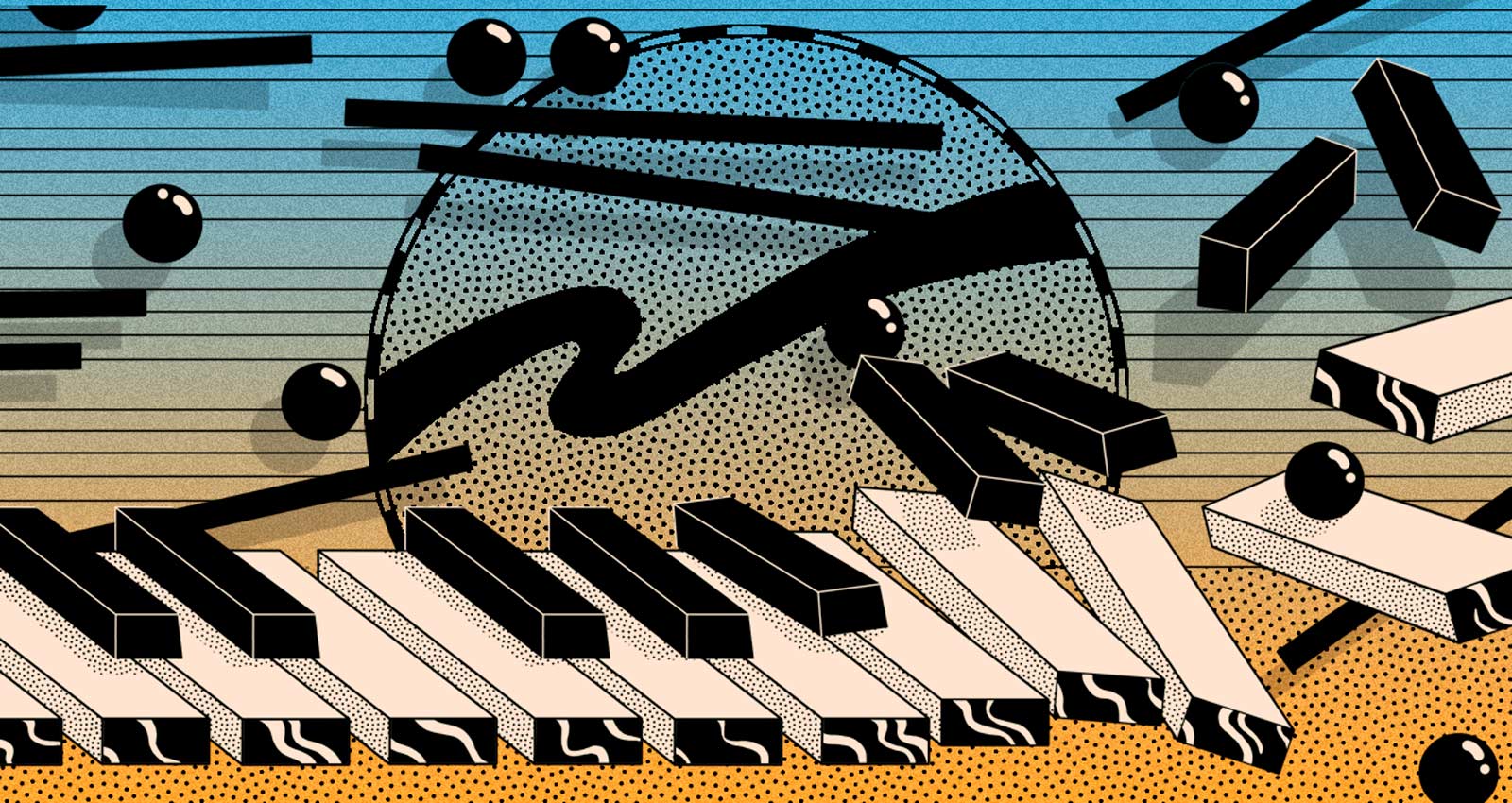 The modern jazz and improvised music scene is so deep and rich that there's a risk that excellent music might not land in this column, simply because it evaded my notice. For the month of May 2021, it's pretty much a certainty. These days on Bandcamp, the jazz section is drowning in great new music, and May was a deluge. Here is a sampling of what it had to offer. And a reminder: this column is merely a starting point for your own musical journey; that has never been more true than in May
Merch for this release:
2 x Vinyl LP, Compact Disc (CD)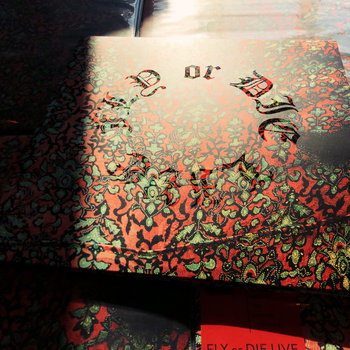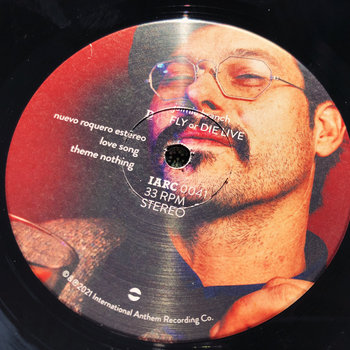 When writing about Jaimie Branch's first two Fly or Die recordings, critics often turned to fighting words when describing the music—bursts of melody, delivered with the power and immediacy of a left hook. If the boxing analogy were to be extended to her new recording, the logical statement would be that Fly or Die Live proves the trumpeter is equally adept at floating like a butterfly as she is stinging like a bee. This live set at Zurich, Switzerland's Moods with cellist Lester St. Louis, bassist Jason Ajemian, and drummer Chad Taylor brings an alluring flow to Branch's compositions, illuminating new facets of familiar music.
Anna Webber
Idiom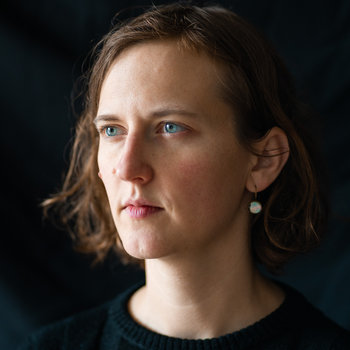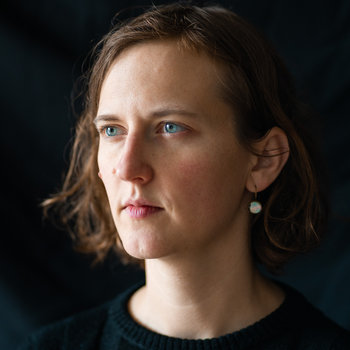 Merch for this release:
Compact Disc (CD)
This stunning set from Anna Webber features a mix of pieces featuring her Simple Trio with drummer John Hollenbeck and pianist Matt Mitchell, along with a large ensemble of musicians who, like Webber, deliver music that dances just outside the reach of identifiable genres. The melodic phrases shift between rhythmic dialogue and harmonic drone, and the transformative flow between those states is as fascinating as the fullness of their final expression. There are many ways for beauty to be expressed—Idiom is one of the more atypical manifestations. The rarity of the occurrence makes it that much more special.
Merch for this release: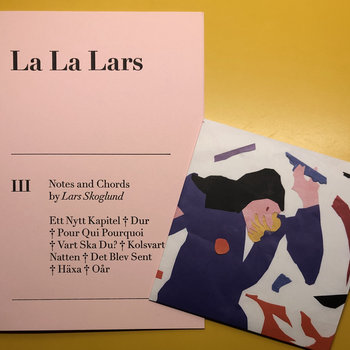 Over the course of three albums, Lars Skoglund's La La Lars ensemble has focused intricate music through the lens of a crystal clear melody. A quintet of drummer Skoglund (also on acoustic guitar and keyboards), trumpeter Goran Kajfeš, tenor saxophonist Jonas Kullhammar (also on flute and bassoon), pianist Carl Bagge (also Wurlitzer 200A and organ), and bassist Johan Berthling show that a light-hearted delivery and a riveting presence aren't mutually exclusive. The music of La La Lars is a heady drink, with a rich palette that goes down smoothly.
James Brandon Lewis / Red Lily Quintet
Jesup Wagon
Merch for this release:
Vinyl LP, Compact Disc (CD)
Fans of inside-out jazz will go bonkers over Jesup Wagon. James Brandon Lewis channels the spirit and form of traditional jazz while perpetually reshaping it into something quite different. The tenor saxophonist—joined by bassist William Parker, cornetist Kirk Knuffke, cellist Chris Hoffman, and drummer Chad Taylor—steeps his music in blues and folk, even as he takes the music to destinations far beyond their intended reach.
Merch for this release:
Vinyl LP, Compact Disc (CD)
Graham Costello's follow-up to his powerful debut, Obelisk, traffics in darker tones. Though it still generates plenty of frenetic energy, it doesn't have the massive sound of that 2018 release. That's not a criticism—evolution is important. This concept clearly isn't lost on the drummer, as proven by his explorations to incorporate a minimalistic quality into his music. Costello's ensemble features guitarist Joe Williamson, trombonist Liam Shortall, saxophonist Harry Weir, bassist Mark Hendry, and pianist Fergus McCreadie (who has been contributing some quality music of his own in 2021).
Skúli Sverrisson with Bill Frisell
Strata
The vinyl-only subscription series from Newvelle Records pays as much attention to the art and literature as they do the music, so it'll be interesting to see how this develops in a digital environment. Of greatest importance, however, is that the gorgeous collaboration between guitar legends Skúli Sverrisson and Bill Frisell is available to music fans who don't own a turntable. Sverrisson and Frisell take a melodic premise and expand it into a world-building exercise, where everything is beautiful and peace reigns supreme.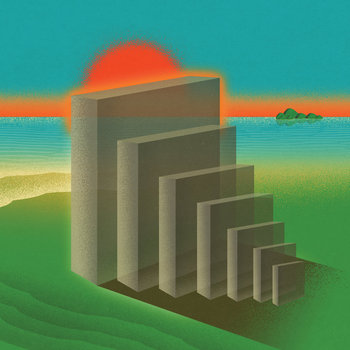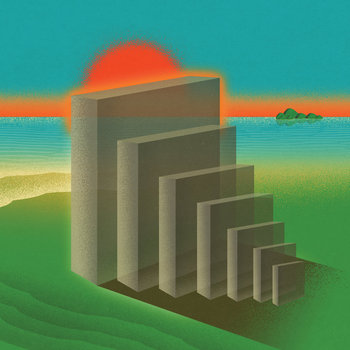 Merch for this release:
Vinyl LP
Both Chris Schlarb and Chad Taylor have been responsible for their share of enchantment—the former with the ensemble Psychic Temple, and the latter with the various formations of the Chicago Underground. This dual collaboration generates a different kind of magic. With Schlarb on acoustic 6- and 12-string guitars and Taylor on percussion, the recording echoes ECM Records recordings by Steve Tibbetts and Ralph Towner, where the folk music influence emerges strongest, and melodic and rhythmic elements enter that flow, indivisible, and distinguishable in fleeting moments carried away by its graceful motion.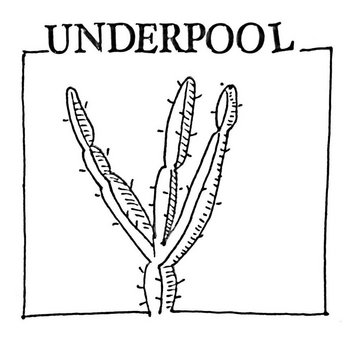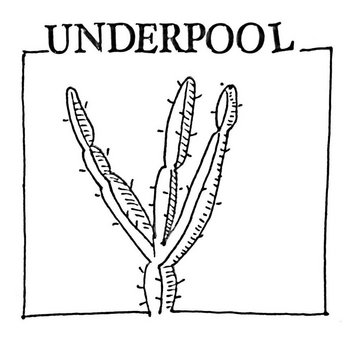 Merch for this release:
2 x Vinyl LP, Compact Disc (CD)
Similar to the function Smalls played in the New York City jazz community, Underpool has been rehearsal space, record label, social center, and second home to Barcelona's jazz community. Esto Sí Se Llama Querer marks the label portion's 50th release. Reflecting the familial relationship the musicians have to the venue—and one another—an astounding 64 musicians contribute to this recording. Constructed with the bolero as a guiding vision, individual singers and arrangers, paired up for each of the album's 12 pieces, decide upon the composition and instrumentation. It's a sublime recording, and a worthy celebration of Underpool's remarkable achievement as a focal point of both the Barcelona scene and the worldwide jazz landscape.
Merch for this release:
Compact Disc (CD)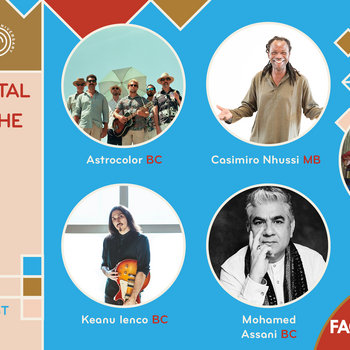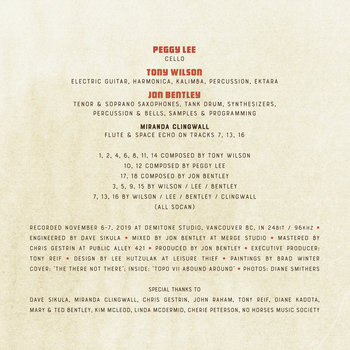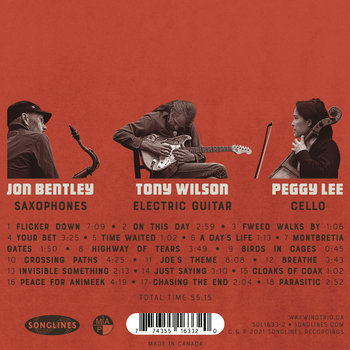 The typical expectation of a small-group chamber jazz project is that the music will be as light as clouds, and serenity will be the watchword. The Waxwing trio of cellist Peggy Lee, guitarist Tony Wilson, and saxophonist Jon Bentley don't do anything to disabuse listeners of that notion, but they also go a long way to illustrating just how vast is the territory it covers. Yes, like clouds on a peaceful day, the trio graces us with tranquility. But the trio also grumbles and storms, turns from fluffy white to threatening grey, holds lightning within the frame of a melody and signals the thunder to come. And not for nothing, Peggy Lee is a treasure of the modern music scene, jazz or otherwise, and I cannot possibly more highly recommend spending a day exploring her music.
Merch for this release:
Compact Disc (CD), Vinyl LP
Ralph Peterson gifted us one final album, recorded not long before his passing earlier this year. This session with pianist Zaccai Curtis and bassist Luques Curtis (plus guest spots from vocalist Jazzmeia Horn and percussionist Eguie Castrillo) is a testament to the drummer's effect on the modern jazz scene, shaping the enduring nature of the sound while simultaneously giving voice to personal expressions of his own humanity.
Girls in Airports
Leap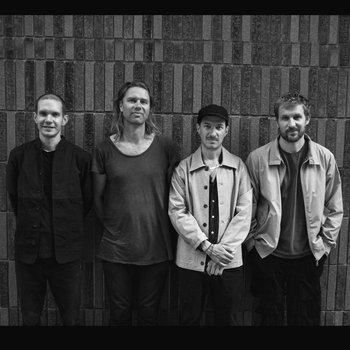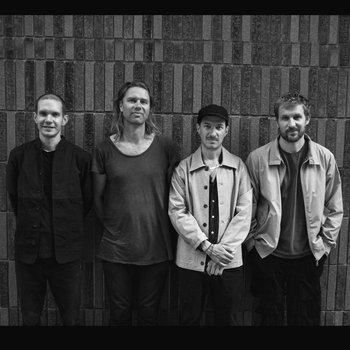 The modus operandi of the ensemble Girls In Airports, featuring saxophonist Martin Stender, keyboardist Mathias Holm, percussionist Victor Dybbroe, drummer Anders Vestergaard, and violinist Nils Gröndahl, is to combine moody melodic perspectives with a propulsive attitude. Their collaboration with the Aarhus Jazz Orchestra nurtures both of these qualities, while also allowing new facets to emerge. Sunnier tones and a vast harmonic horizon give this music a bigger, brighter sound, and opens up new possibilities to explore.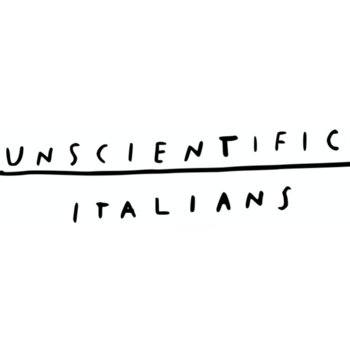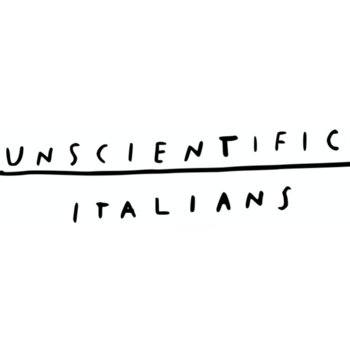 Merch for this release:
Vinyl LP, T-Shirt/Apparel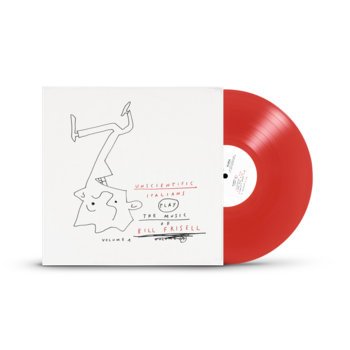 The impact of a visionary artist on their surroundings can have an immediate effect, but often the true measure is of the generations that follow in their wake. Guitarist Bill Frisell has ranged across genres and even, informally, been the creator of one all his own. The influence of his creative trajectory is evidenced in the way the large ensemble Unscientific Italians embrace his songbook. Comprised of modern jazz all-stars including the likes of trumpeter Fulvio Sigurtà, multi-reedist Piero Bittolo Bon, drummer Zeno De Rossi, and trombonist Filippo Vignato capture the ominous beauty and incisive melodicism of Frisell, and in the same breath imbue the music with their own perspectives and artistry.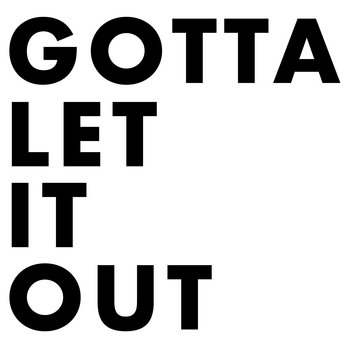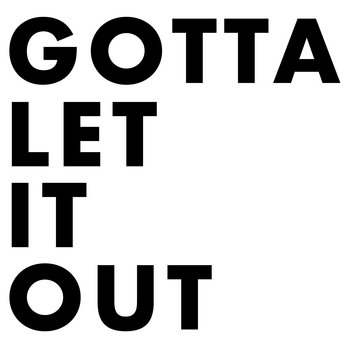 Merch for this release:
2 x Vinyl LP, Compact Disc (CD)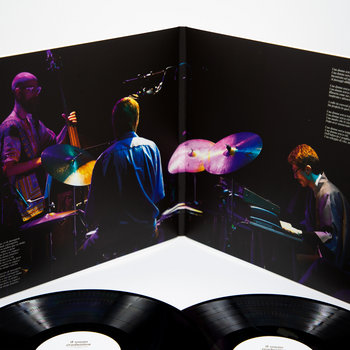 The melodies on Graduation waste no time blooming, and all of them are bursting with color. A big part of their attraction is that pianist Emanuele Maniscalco spends most of the album's duration on Wurlitzer, which provides a playful, enchanting quality. Bassist Tomo Jacobson and drummer-percussionist Oliver Laumann sync right in with that curious personality trait, and hopscotch between whimsical, intense, and melancholy tones. Sometimes the music hits on an ambient '70s electro-jazz fusion, and sometimes it adopts a modern acerbity that cuts to the bone. Their rendition of Alice Coltrane's "Turiya & Ramakrishna" is a delight.
Devin Drobka Trio
Resorts
Merch for this release:
2 x Vinyl LP
The motion of the songs on this LP is like marbles careening down a rocky hill, spinning in place at varying speeds as gravity pulls them forward. And on Resorts, motion is where it's at. Throughout the album, the trio of drummer Devin Drobka, pianist Matt Blair, and bassist Aaron Darrell maintain a cyclical momentum. However, the melodies of these pieces are the splashes of color across the surface of the marbles, and the trio's focus upon this element is why the music is arresting, not dizzying, leading to a compulsion to immerse oneself in the music rather than view it as spectacle from a detached perspective.
There's a cinematic noir quality driving this music that is borderline addictive. Identifying the influences of old-school jazz, blues, modern rock, minimalism, and new-school post-bop is as simple as picking out constellations on a clear night. The Macedonian quartet of clarinetist Blagojche Tomevski, guitarist Filip Bukrshliev, double bassist Andrea Mircheska, and drummer Dragan Teodosiev shifts between those influences with a logical flow perfectly suited to that alluring noir ambiance, which is why it holds firm, even when there's a spike in volatility.
Merch for this release:
Compact Disc (CD), Poster/Print
This electro-acoustic project fully embraces a post-jazz ethos, clinging to the idea that genres are just the path you take to arrive at a place where music becomes undefinable. The Danish quartet Maraton (multi-reedist Maria Dybbroe, keyboardist Christian Haase, pianist Lasse Sonne, and drummer Jonathan Ludvigsen) offer up kaleidoscopic bursts of electronic effects, rhythmic chatter, and melodic inspirations. Even when delivered with a ringing clarity, the music retains an ephemeral quality, and that ever-changing nature is why the music is both comforting and arresting.
Lars Danielsson Liberetto
Cloudland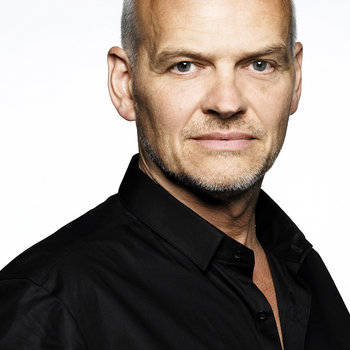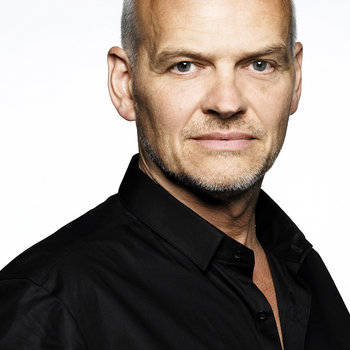 Merch for this release:
Compact Disc (CD), Vinyl LP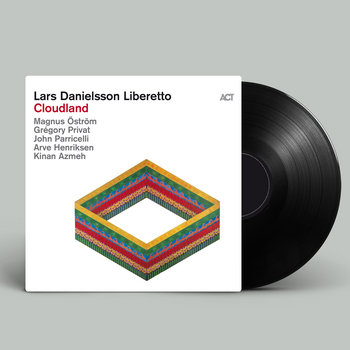 When it comes to delivering up music with dreamy melodies, dense atmospherics, and folk music conversational stylings, Lars Danielsson does not disappoint. The Swedish double bassist is joined on this new-school Euro-jazz session by pianist Grégory Privat, guitarist John Parricelli, drummer Magnus Öström and guest trumpeter Arve Henriksen, and clarinetist Kinan Azmeh. Sometimes, the music generates an engaging dialogue; other times, it ranges into daydream territory. But it always radiates a friendly warmth and music like a welcoming smile.
We'll end this month's column with a shout-out for some older music.
Merch for this release:
2 x Vinyl LP, T-Shirt/Shirt, T-Shirt/Apparel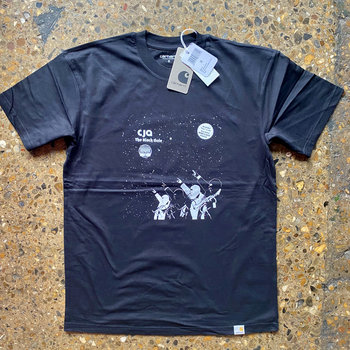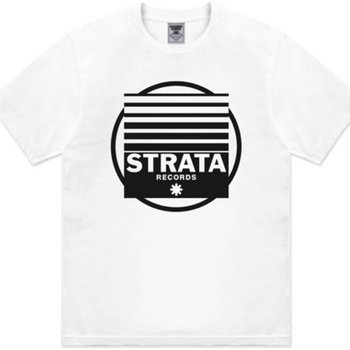 In May, BBE Music released two intriguing albums of archival material. The first is a compilation from Strata Records, a Detroit label that was something of a forerunner to NYC's Strata-East. DJ Amir dug deep into the label's catalog and unearthed previously unreleased tracks alongside their well-known counterparts for a more complete picture of this label's vision. This album is a must for fans of the Jazzman Records spiritual jazz series.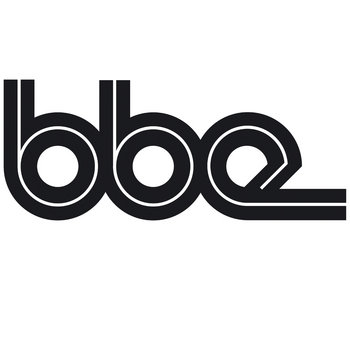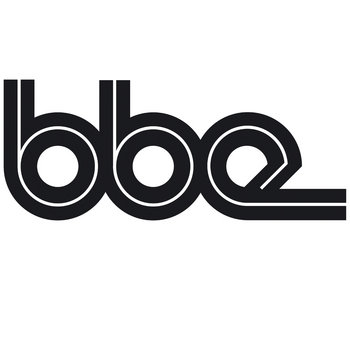 Merch for this release:
2 x Vinyl LP, Compact Disc (CD)
Also released in May is the powerful soundtrack to the Billy Bang documentary that captures his musical return to Vietnam, and his emotional return to the places in the country that he was stationed during the war. Both his memories and his music are unguarded, thoughtful, and transcendent. This is as powerful as music gets.