FEATURES
On "Idiom," Anna Webber Merges Improvisation With Composition
By Peter Margasak · May 25, 2021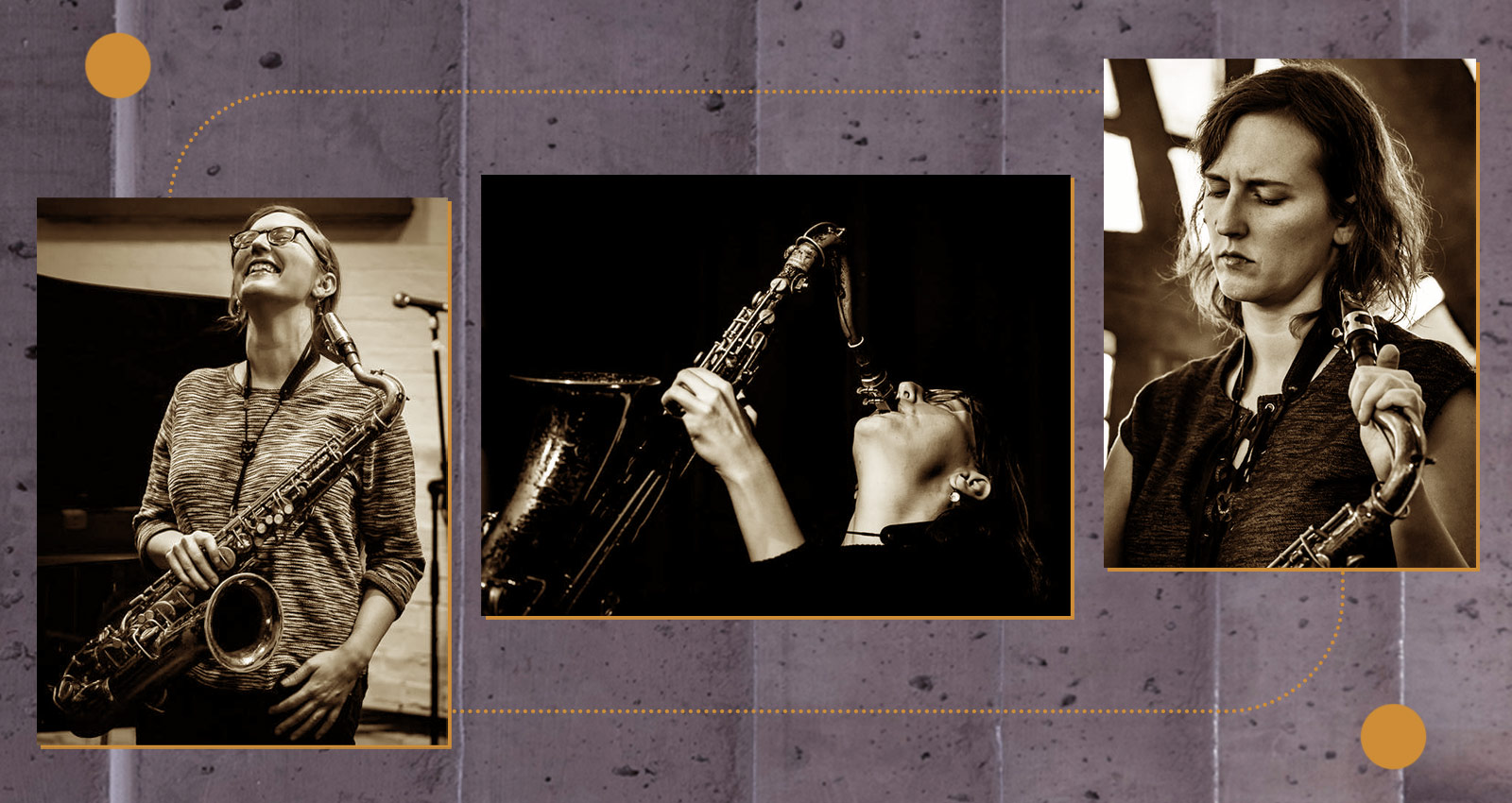 A few years ago, New York reedist and composer Anna Webber realized that the techniques she'd spent years developing didn't turn up very often in the pieces she was writing. Webber had grown proficient in "extended technique"—a term for a seemingly infinite set of unconventional procedures that improvisers deploy in performance. (They've been a prominent feature in contemporary classical music for the last century). For a reedist like Webber, those might include circular breathing, which produces an uninterrupted stream of sound by taking in breaths through the nose while constantly exhaling into the instrument's mouthpiece; or multiphonics, where several notes are produced at once. Webber frequently used such extended techniques in her solos, both as a narrative device, and as a solo focal point for an improvisation. But when she composed music, she didn't really give those ideas much thought. Slowly, that started changing.
"I really wanted to try to bring those things closer together," she explains. She's speaking from Germany, where she recently completed a three month residency at the American Academy in Berlin. "I think the difference between the jazz world and the new music world in terms of that language is not that the people in the jazz world aren't used to seeing that kind of stuff that they would naturally improvise written out on paper."
A piece on her astonishing 2019 septet album Clockwise called "Idiom II" was the first experiment with this notion. Webber built the piece around a technique called "venting," where the musician holds one saxophone key open while playing other notes. The composition came together while Webber was studying percussion music from a number of influential 20th century composers who drew upon extended techniques—including Karlheinz Stockhausen, Iannis Xenakis, and John Cage. She located hyper-specific ideas, which she was then able to build into the gripping, multi-faceted compositions on Clockwise. The recording definitively established her as one of the most interesting and challenging composers in both jazz and improvised music.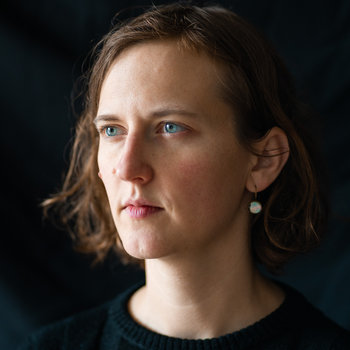 .
00:10 / 00:58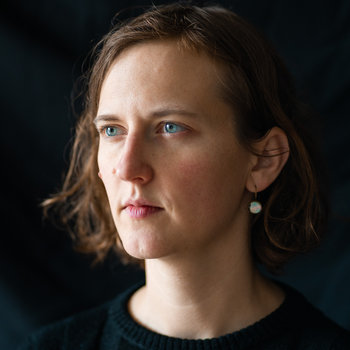 Merch for this release:
Compact Disc (CD)
In 2019, she completed a set of six pieces in a series she named Idiom, writing most of them for her long-running Simple Trio with pianist Matt Mitchell and drummer John Hollenbeck (both accomplished composers in their own right). "Idiom VI" was more complicated; it was written for a 12-piece ensemble, members of whom she spent much of the year interrogating about their abilities, preferences, and dislikes as improvisers. She also discussed their different instruments, some which she hadn't previously written for, like strings. The top-notch band includes seasoned improvisers from the jazz world, as well as some key figures from the new music world, like cellist Mariel Roberts, violinist Erica Dicker, and French horn player David Byrd-Marrow.
These newer "Idiom" pieces make up the bulk of her monumental new double album of the same name, with one disc made by the trio and the other by the large ensemble. "Idiom VI" is built around a series of dyad multiphonics in the lower and upper ranges of the tenor saxophone, and Webber experimented with how to apply them to different instruments and build a composition from them. The specific techniques behind these pieces can sound awfully abstract to non-musicians (and even to musicians), but what ultimately matters is that Webber has created fiercely original work that both retains tradition and warps it. She has brilliantly harnessed the inventive sounds of free improvisation in works that are driving, dynamically scaled, and bursting with contrasts in volume, texture, and density.
The process was painstaking, both in terms of writing the music and teaching the band to play it. "We rehearsed for the record in sections," she says. "We sort of recorded it like a new music record, where we really were just doing eight bars or less at a time. For some of the pieces, it made more sense to break it apart while recording. Our rehearsal process was not geared towards playing it live."
The album was recorded in December of 2019, but the group quickly had to learn it as a whole for a premiere performance in January of 2020 at National Sawdust in New York, where it began taking on a life of its own. "I think my music, more than some other people's music, has a pretty restrictive direction built into it a lot of the time—for better or for worse. I've got the direction of what an improvisation section should do pretty well thought through before I bring a piece into a group. But I feel like after I've heard it the way I want to hear it a couple of times, I'm usually okay with other stuff happening. I try to make that clear to my band—that we can do other stuff here rather than just this one little path that I said was cool originally."
.
00:10 / 00:58
Merch for this release:
Compact Disc (CD)
Webber and her large ensemble will finally perform the music again in New York at the Brooklyn venue Roulette in September, but she's already looking forward to other projects. Her time in Berlin was spent researching and thinking about just intonation, an alternate tuning system in which each interval is a whole number ratio, which was displaced in Western music six centuries ago by the equal tempered scale developed for keyboard instruments. Interest in the system was stoked by the work of La Monte Young and Tony Conrad in the '60s, but it has persisted without interruption in different parts of the world. Contemporary Berlin happens to be a hotbed for just intonation right now, thanks to the work of composers like Marc Sabat, Catherine Lamb, and Chiyoko Szlavnics.
"There's so much just intonation stuff that's dependent on open strings, scordatura, stuff like that," she says of her latest interest, for which she's planning to form a new ensemble. "How do you do that with woodwinds? What do you do to make all of these things actually possible? Not just possible for the players, but also for the listeners, so that it comes across clearly and obviously?"
That reflection and consideration is something that distinguishes Webber from many experimentalists and improvisers. She's unabashedly committed to exploring new ideas and expanding her sound world, but she's also devoted to expressing her discoveries and creations in her way. "I really just want to make sure that I'm writing honest music, and not just a sample platter of a bunch of different things," she says. "Trying to distill ideas down into something that feels really clear to me is the way I also translate that stuff into my work."