BEST JAZZ
The Best Jazz on Bandcamp: August 2020
By Dave Sumner · September 11, 2020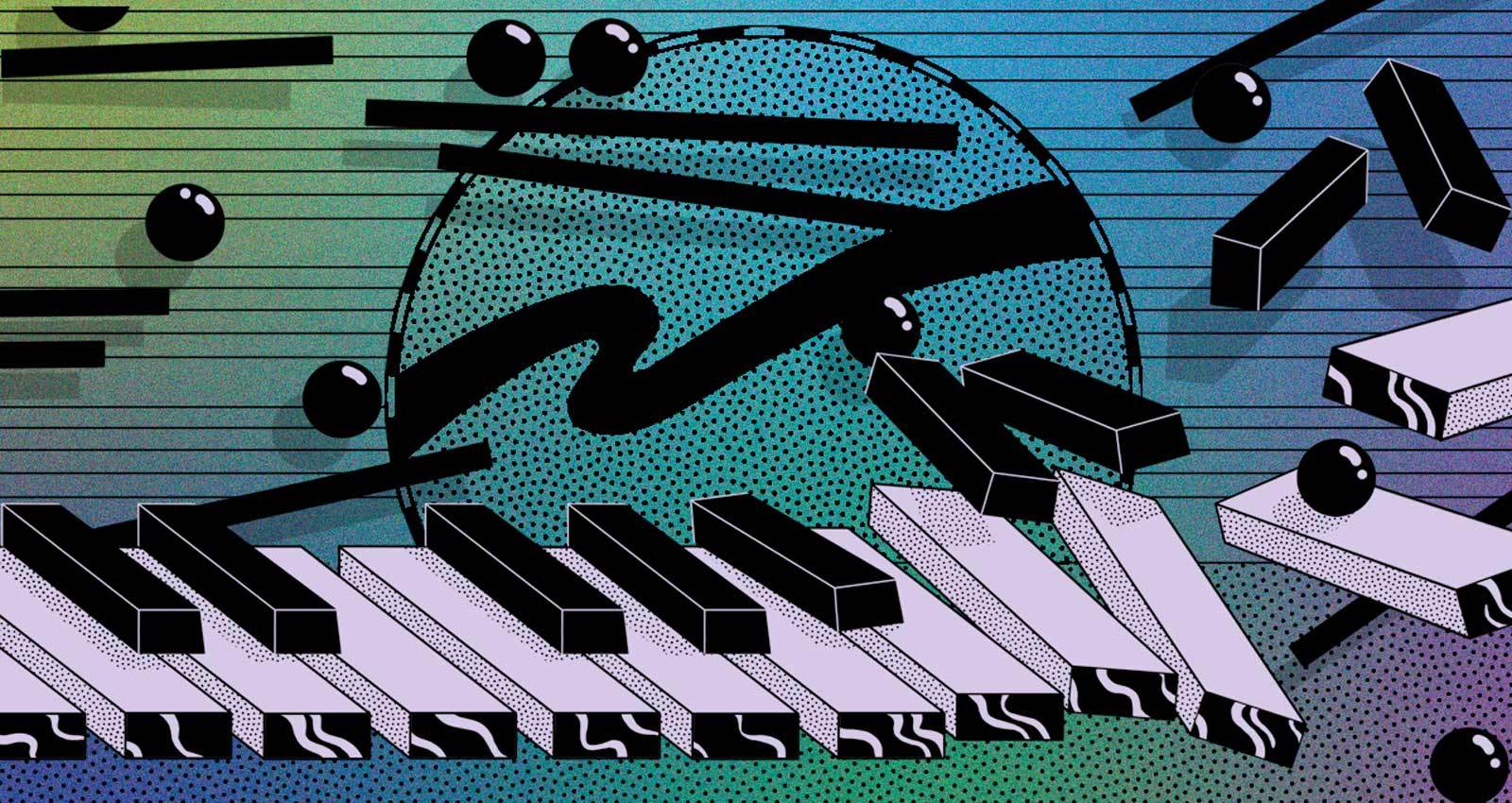 Putting together this monthly list is truly one of my favorite activities. Discovering cool new music is, in and of itself, a delightful experience that never dulls with repetition. But in the context of the 2020 dumpster fire, the act of assembling this list has become something of a refuge for me. The music collected here reflects some of humanity's best traits, and offers a constant reminder of the reasons to remain hopeful.
This month, as every month, this column reflects the worldwide reach of the modern jazz scene, featuring music from Barcelona, Vancouver, Japan, London, Seoul, Oslo, Venice, and both the East and West coasts of the USA. It features some familiar names and familiar projects, as well as new collaborations and debuts. And with two separate, brilliant renditions of Monk's "Epistrophy," it also illustrates the ways past and present coexist in harmony.
Christian Scott aTunde Adjuah
Axiom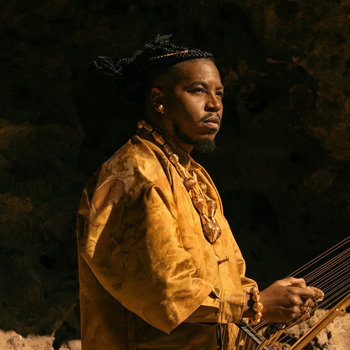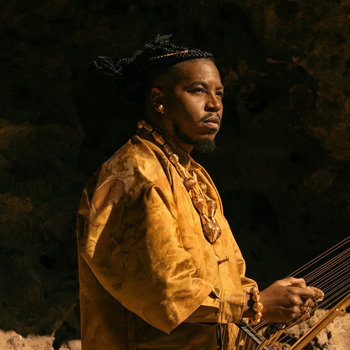 Merch for this release:
Compact Disc (CD), Poster/Print, 2 x Vinyl LP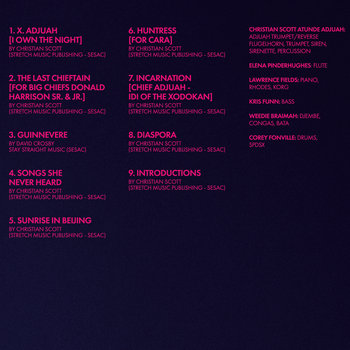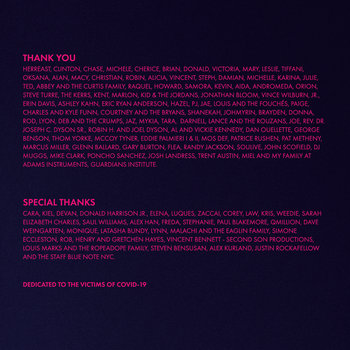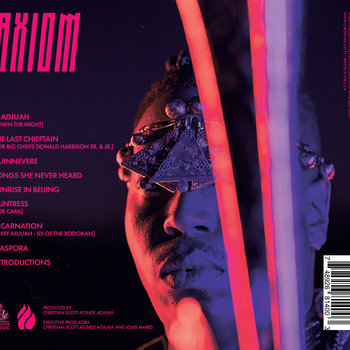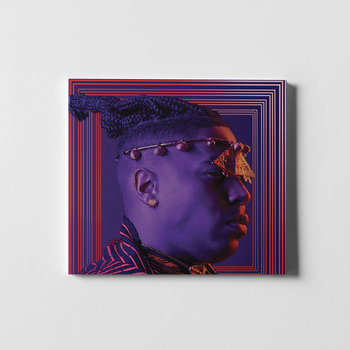 Relentless. That's the music of Christian Scott aTunde Adjuah. It's also full of grace. Listening to the trumpeter's music is like watching a hawk elegantly slice through the headwind of a hurricane. The way he's able to bring lovely melodies to life while also making them feel ruthless and explosive is as fascinating from a conceptual standpoint as it is compelling to listen to. Recorded live at the Blue Note back in March, the music offers an infusion of hope, and as a source of happiness, proves invaluable.
Merch for this release:
Compact Disc (CD)
On her excellent 2015 recording, Roots, Tomoko Omura adapted well-known Japanese songs, both traditional and recent, into arrangements for modern jazz quintet. The flowing melodicism of these pieces honored the framework of the original works while still allowing the soloists ample berth to wander far and wide. The violinist continues in that vein on her newest, with the help of guitarist Jeff Miles, pianist Glenn Zaleski, bassist Pablo Menares, and drummer Jay Sawyer.
Charlotte Greve, Vinnie Sperrazza, and Chris Tordini
The Choir Invisible
Charlotte Greve has been flourishing since she arrived in NYC. The saxophonist has lent her hand to projects that run the gamut from modern jazz to big band to jazz choir to electronic pop. She seems to be the type of artist capable of following many different creative paths simultaneously. The Choir Invisible, with drummer Vinnie Sperrazza and bassist Chris Tordini, is the latest stop on her trek. The melodicism is both one and three on this session; it's as if three tributaries were heading to the same sea, but taking different paths to get there, coming together in unison at crucial points.
Merch for this release:
Compact Disc (CD), 2 x Vinyl LP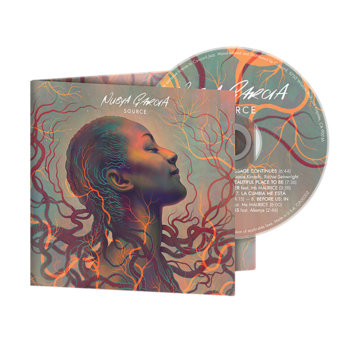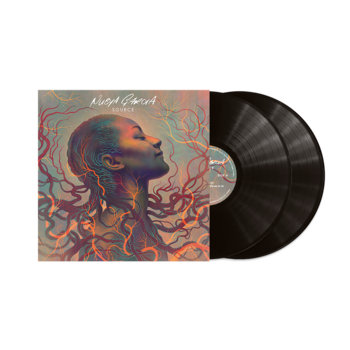 The London scene is a tangled web of collaborations and influences, but one of the artists standing at its center and helping define its sound is Nubya Garcia. Though this is technically her debut, her 2017 EP and her contributions to ensembles like Nérija, Maisha, KOKOROKO, Ezra Collective, Theon Cross, and Joe Armon-Jones have firmly established her influence. SOURCE, then, provides a substantive look at her vision: It's joyful, and it grooves, and there's no end to the warmth it generates. The saxophonist coaxes the crosscurrents of jazz, reggae, dub, cumbia, R&B, soul, and hip-hop into action, sometimes drawing them into unison, and sometimes setting them against one another. Joining her on this session are many of the musicians she's been collaborating with for years, and all of them will be familiar names to fans of the London scene: keyboardist Joe Armon-Jones, double bassist Daniel Casimir, drummer Sam Jones, trombonist Richie Seivwright, alto saxophonist Cassie Kinoshi, and trumpeter Sheila Maurice-Grey.
Soojin Suh Coloris Trio
Colorist
This album is the equivalent of viewing a distant storm—close enough to hear the rumble of thunder, but far enough away that it feels almost comforting. Soojin Suh's trio glides between straight-ahead modern piano trio expressions and those that are closer to both chaotic free jazz and ambient minimalism. (Suh's name might be familiar to some, via her contribution to the Near East Quartet's 2018 release on ECM Records.) The drummer's succinct bursts act as a kind of devil's advocate to the flowing melody lines of pianist Jaehun Kang—an effect made even more satisfying when they swap roles midstream. And when bassist Young Hoo Kim adds some arco to the mix, the music's emotional impact only grows. It's a nice view into the Seoul, South Korea music scene.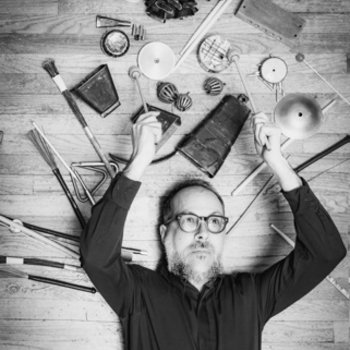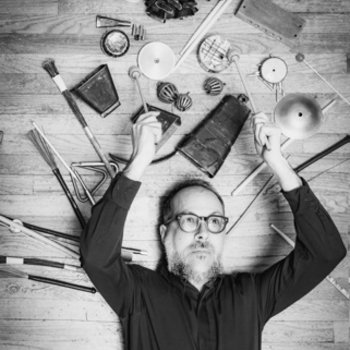 Merch for this release:
Compact Disc (CD)
The Great American Songbook is a strong current that sweeps across generations of jazz. It has been the source material for countless players, who have rendered its melodies in both traditional and avant-garde ways. That's still happening today; but what's also happening is a discussion of how popular songs of the modern era are quietly shaping a new Great American Songbook. John Hollenbeck has been at the forefront of that movement, and there's no better example of this than his "Like a Lot" trilogy. Songs You Like A Lot is the third installment, and where the first two included compositions selected by Hollenbeck himself (Songs I Like A Lot) and members of his ensemble (Songs We Like a Lot), for the most recent session, the selections are culled from listener nominations. Joining the drummer are vocalists Theo Bleckmann and Kate McGarry, pianist-organist Gary Versace, and the Frankfurt Radio Big Band
Analog Players Society
Tilted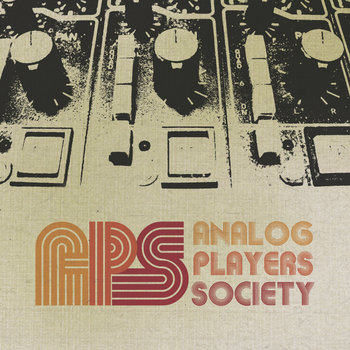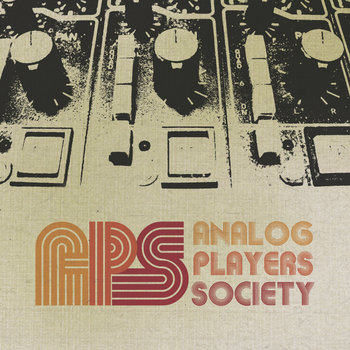 Tilted is the acoustic installment of a two-part project from pianist Orrin Evans, tenor saxophonist Donny McCaslin, double bassist Dezron Douglas, and drummer Eric McPherson—a session that serves as the source material for the upcoming Soundtrack for a Nonexistent Film, a studio-manipulated set meant to echo hip-hop's golden age. The music's hyperactive melodicism leaves an indelible impression, with the highlight being their jaw-dropping brilliant re-envisioning of Monk's "Epistrophy." As an illustration of how to give a classic piece new life, it all but ends with a mic drop.
Merch for this release:
Compact Disc (CD)
It's not often that crystalline melodies can fit comfortably into a big band sound, but when it does, it can mean the difference between pretty good recording and a great one. Fernando Huergo's The Possibility of Change is the latter. There's a pleasing balance between old-school and new-school sounds, and both are delivered in such a way that it's not particularly easy (or necessary) to tell them apart. The ebb and flow of singular melodic voices and collective harmonic roars is pretty damn enthralling, and also serves as the launching point for thrilling explorations by the soloists.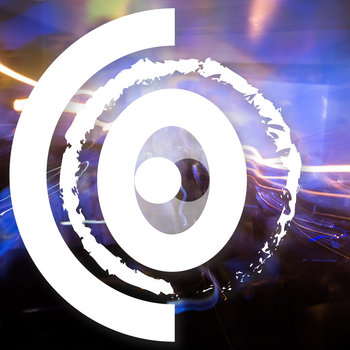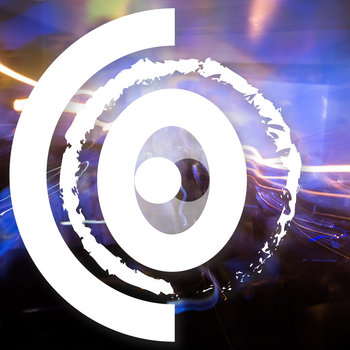 Merch for this release:
Compact Disc (CD)
The music of Daniel Rosenboom is both placid and spastic, cinematic and blunt; it's like a sonic representation of the violent collisions that result in the formation of stars. On Points on an Infinite Line, the collision of gas and dust is mirrored in the interplay between the horns (Rosenboom on trumpet and Gavin Templeton on alto sax) and the combustible rhythms of double bassist Billy Mohler and drummer-percussionist Anthony Fung. This is music with an animated personality, and yet that doesn't prevent the periodic adoption of a more introspective tone, or the sudden appearance of a catchy groove. Be that as it may, the album is perhaps best symbolized by the final track "2020," which… doesn't do a shabby job of sizing this year up.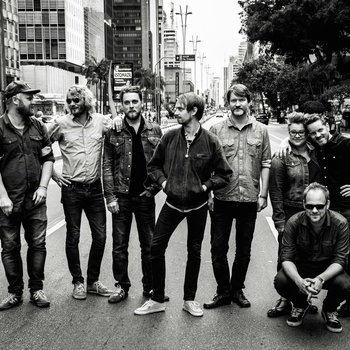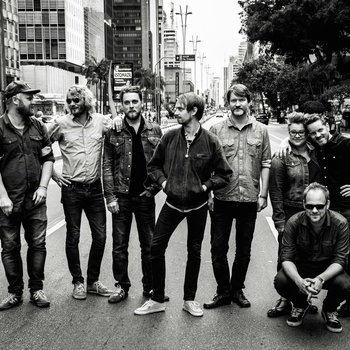 Merch for this release:
Compact Disc (CD), Vinyl LP
Jaga Jazzist are a spectral entity. Try to grab hold of any one of the influences that informs their music—modern jazz, Nordic jazz, electronic music, pop, rock, and prog—and your hand will pass right through them. The ensemble's ability to build enchanting grooves from such a wide range of influences is arguably their defining characteristic, and is the reason why, two decades after their debut, they're still finding new ways to transfix listeners. This is music that is equally capable of soothing those who want to bliss out, and inspiring those who want to get up and dance.
Merch for this release:
Cassette
The weather forecast may call for free jazz or noise rock or chamber or music avant-garde, but saxophonist Patrick Shiroishi will see to it that, at least for a little while, a state of peace is attained—perhaps via tones thick with serenity, or perhaps in playing that teases a return to chaos. From a Distance, Everything Shines is a single improvisation, with woodwinds, strings, and percussion, and though it extends out past a half-hour, it still ends far too soon. I strongly recommend checking out more of Shiroishi's work. The ensemble's release (as Danketsu 9) Towards a Walk in the Sun was one of last year's hidden gems.
Adding to the mix some modern jazz, some chamber, some prog-rock, and some Latin music, Alvaro Rojas blends a bevy of influences without dampening the effect of any one of them. The guitarist lets his ensemble wander off into the distance, but always keeps them tethered to an opening melodic statement. The music shifts back and forth between organic and electronic, but never strays too far away from center. When violinist Meredith Bates and cellist Peggy Lee dig into a piece, it feels like taking flight. This is yet one more example of why more attention should be paid to the Vancouver music scene.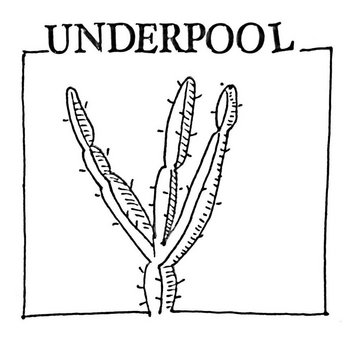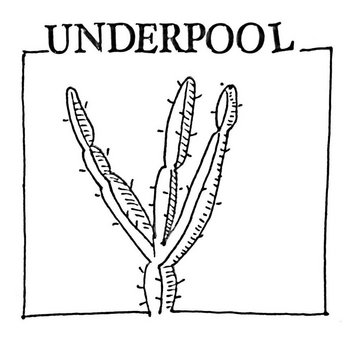 Merch for this release:
Compact Disc (CD)
It's Sunday afternoon, you're still a little hungover, lying still as sunlight slowly crosses the room. That's when you should hit play button on this recording from the Barcelona-based duo of tenor saxophonist Enrique Oliver and guitarist Jaume Llombart. They dig into the Great American Songbook, with an emphasis on Ellington and Strayhorn, and give the music a laid-back, casual ambiance that is a bundle of warmth, and friendly as hell.
Merch for this release:
2 x Vinyl LP
The music of Filippo Vignato is whimsical and fun and, on the turn of a dime, it can either explode in ferocity or adopt a solemn tone. The trombonist infuses his music with a heavy dose of electronics, and the thrills that result from the collision of these elements are worth the price of admission. This live set at Enjoy Jazz Festival proves that the group's oddball sound isn't a byproduct of studio manipulation, but rather a natural outgrowth of their creative vision at any one moment in time. (Speaking of studio recordings, I highly recommend Vignato's 2016 release Plastic Breath. Vignato's trio, on both recordings, has Yannick Lestra on Fender Rhodes and synth and Attila Gyarfas on drums and electronics.)