FEATURES
U.K. Band Maisha Create Intrepid Spiritual Jazz
By Phillip Mlynar · November 07, 2018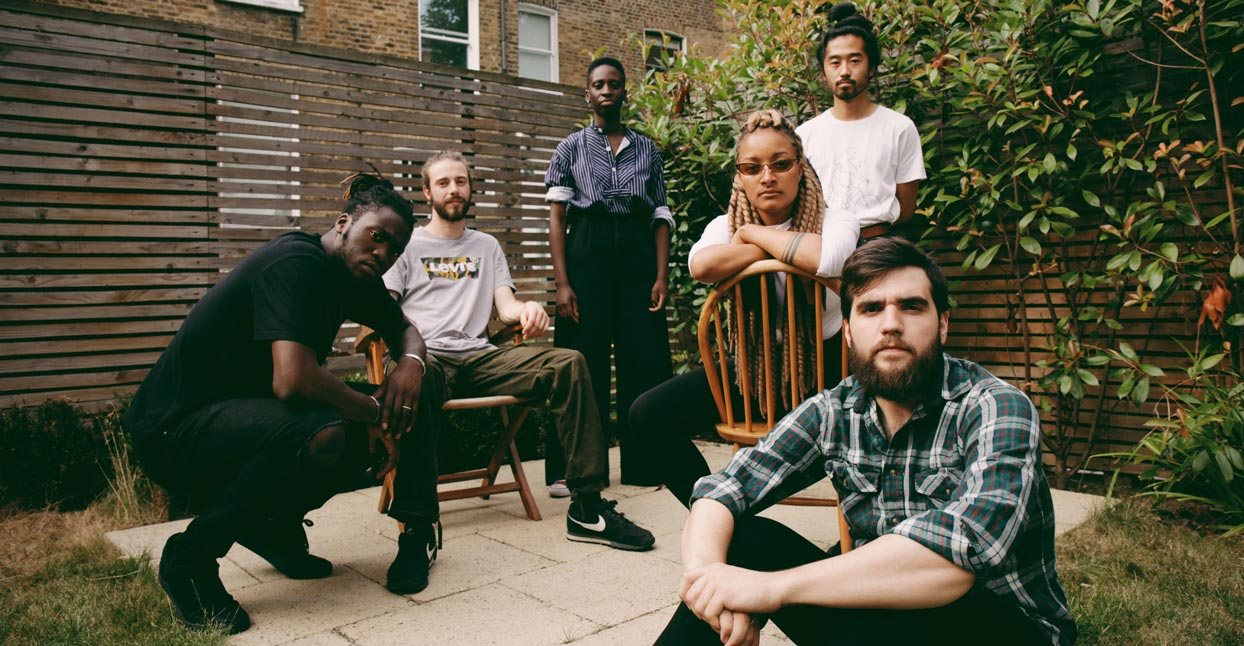 When Gilles Peterson's friends started raving to him about a U.K. jazz group named Maisha, the London-based DJ and tastemaker went to a gig at the city's Total Refreshment Centre to check them out.
He left mightily impressed.
"What I liked was the fact they were capturing a Black Jazz, Strata-East, sort of Billy Bang, Michael White cosmic nous I wasn't hearing anywhere else," Peterson says from the headquarters of his label Brownswood, reeling off a list of spiritual jazz artists and labels from the '70s that Maisha called to mind.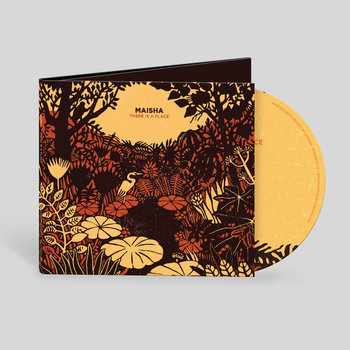 .
00:10 / 00:58
Merch for this release:
Compact Disc (CD), Vinyl LP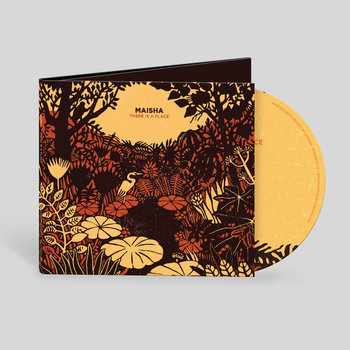 Peterson recognized the group's drummer and bandleader, 25-year-old London-based Jake Long, from the other groups Long had been playing with. Long was a mainstay in modern U.K. jazz, a scene whose key figures frequently collaborate with one another. (Brownswood's We Out Here compilation is a handy primer for anyone looking to connect the dots.) "Jake's not one of those pushy guys, he's the opposite—the guy at the back, the drummer—so I didn't really know what was going on in his mind until I started to realize that Maisha was his pet project," Peterson says.
Later, at a meeting, Long let Peterson listen to some of the songs he'd earmarked for inclusion Maisha's debut. Peterson knew immediately that he wanted to give the project a home on Brownswood. "He played me this album and I was like, 'Brilliant, it's explosive,'" Peterson says. "'Can we put it out?'"
The resulting album, the five-track There Is A Place, is an exceptional listen. Recorded at Soup Studios in London, it's rooted in the musicians' unquestionable technical jazz chops, but it also conveys a sense of soul, and an atmosphere of enchantment. Long's drumming finds its perfect match in 26-year-old saxophonist and flautist Nubya Garcia, whose early jam sessions with Long helped shaped the vibe of the band. Long and Garcia's chemistry is augmented by Amané Suganami on keys, Twm Dylan on double bass, Shirley Tetteh on guitar, and additional percussion courtesy of Tim Doyle and Yahael Camara-Onono.
Long's accomplished drumming underscores Maisha's grooves; his fascination with rhythms began when his father gave him a copy of Art Blakey And The Jazz Messengers' eponymously-titled 1959 Blue Note album. Long became infatuated with "an incredible drum solo" that Blakey plays during "Drum Thunder Suite." "As I got more into jazz, I enjoyed the exploratory nature of the music and the improvisational side of things," he says. "Just not doing something the same every time, keeping it really open and loose."
That freewheeling attitude has become key to Maisha's approach to making music. The group is comprised of musicians Long had been playing with over the years, in various outfits. The many hours spent playing together created a natural bond and empathy; Maisha songs often sprouted from experimental practice sessions, changing shape as an initial idea became twisted and fleshed out. "Osiris," a dramatic 12-minute-long travelogue that layers Middle Eastern flourishes and lush strings over feverish, Afrobeat-inspired drums, came about while Long and Garcia were jamming together. "I was messing around and wrote the A-section melody and bassline," he recalls. "Then she came round and we were playing over it and came up with the B-section melody." (The song was named after Long read about the story of Osiris, the Egyptian lord of the underworld.)
Speaking from her home in London, Garcia adds that the track, "grew over the year in terms of how it's changed from playing it at live gigs. A lot of gigs influence how we play stuff, like it's always changing, and we've reached a very beautiful place [as a band] where it can change."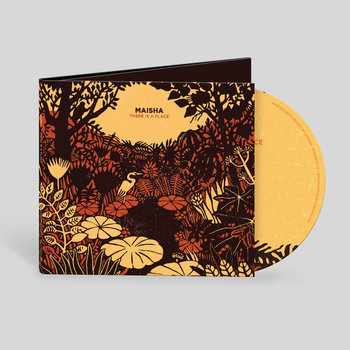 .
00:10 / 00:58
Merch for this release:
Compact Disc (CD), Vinyl LP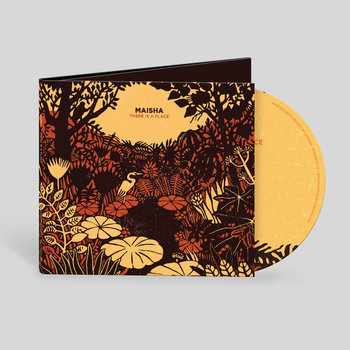 The musicians' improvisational instincts make There Is A Place feel like an adventurous journey through secret lands. The album opens with the gentle, wavering blues of "Azure," which seems to promise magic and pastoral mystery. Soon, the intensity is upped by the fiery "Eaglehurst/The Palace," where sweeping saxophone wails and rattling rhythms feel like a jubilant gallop across wild open fields. The tone changes as "Kaa," which recalls a lost Herbie Hancock spy movie soundtrack, the hushed pitter-patter of percussion mirroring tip-toeing footsteps. After the theatrical "Osiris," the mood settles a bit with the title track, where shimmering cymbals, whispering flute lines, and calming piano refrains end the session on a note of bewitching serenity. These are grooves to give yourself up to and get lost in, submitting to the navigation of the band.
"I wanted everything to sound as one thing, how it might be when you listened to an album back in the day," says Long. There's no "direct narrative" running through the 45-minute album, but Long intended each song to be connected to each other. "Imagine yourself going on a journey, and the music's the tool to get you from this really intense dramatic scene into something really beautiful and quiet, then taking you somewhere else."
"It's a little bit raw in the right places," says Peterson. "Sometimes with studied jazz musicians, they're too confident and they haven't got enough of the spirit," he continues. "There's that ingredient missing—and that ingredient is an enthusiasm to make mistakes and then have the passion and the edge to push it on." On There is a Place, that ingredient is front and center.