BEST HIP-HOP
The Best Hip-Hop on Bandcamp: July 2023
By Phillip Mlynar · August 17, 2023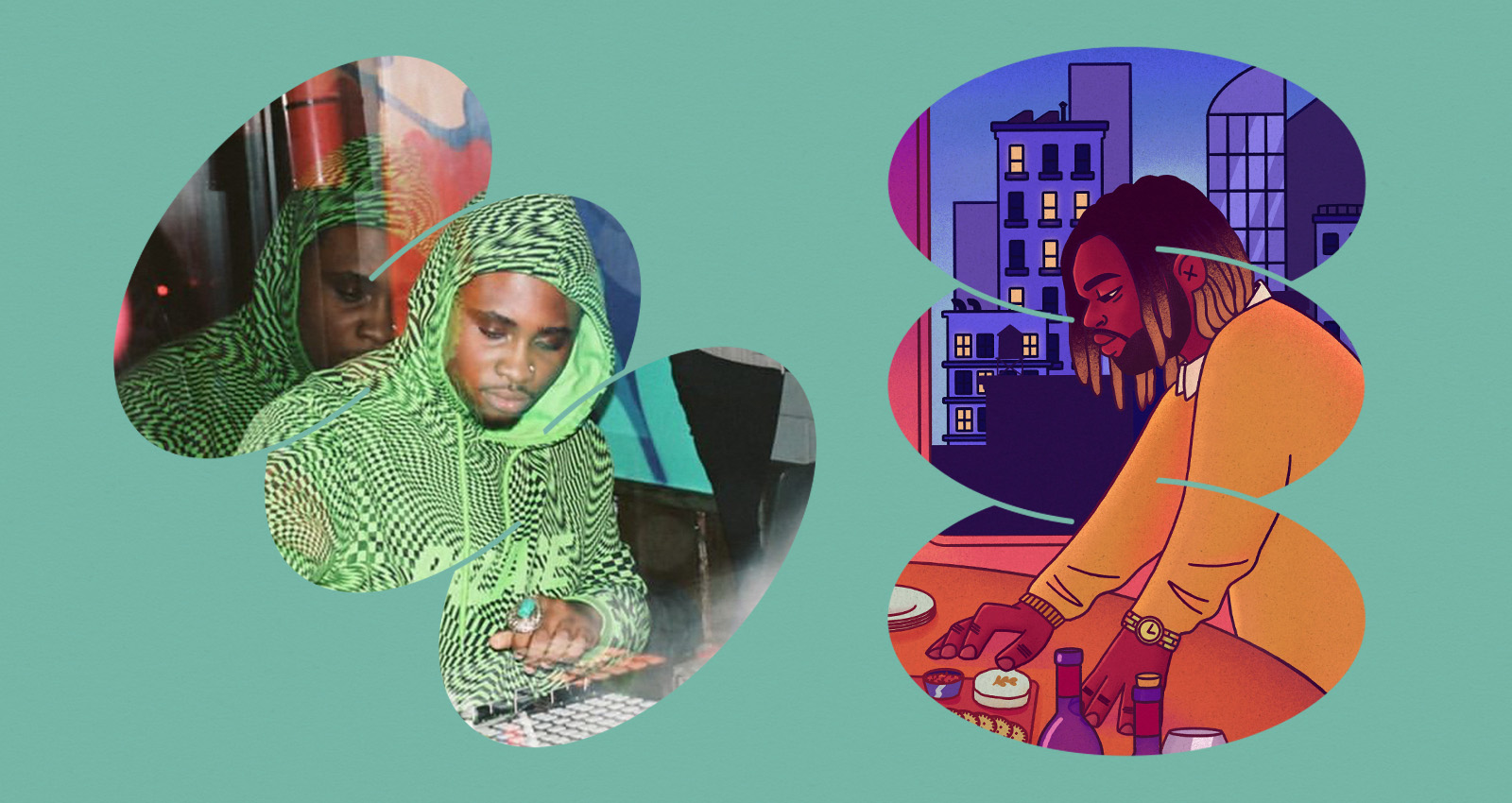 July's selection of the 10 best new hip-hop releases to hit Bandcamp includes a Rochester DJ's exploration into the links between hip-hop and jazz; a veteran Jamaican MC's collaboration with a musically expansive Montréal beatmaker; plus a distorted blast of lyrical catharsis from out of Houston. We also dig into a project that salutes the influence of Prince Paul.
Houston-based B L A C K I E is a musical force of nature who dwells in a self-created sonic world that melds together distortion-embossed noise, punk, electro, and hip-hop influences. "People, the ones that did me wrong/ People, the ones for whom I write these songs," hollers the artist in MC mode on the punchy "still got love," a curt introductory blast that heralds a distilled project that brims with motivational mantras and pockets of lyrical catharsis set to abrasive production. "Forget what's hurting/ Remember your purpose/ Remember your purpose," implores the hoarse-voiced MC over the growling bass tones that fire the penultimate cut, "born inside excrement," before defiantly rallying against "these devils trying to put me in my place—there's no way I can fit."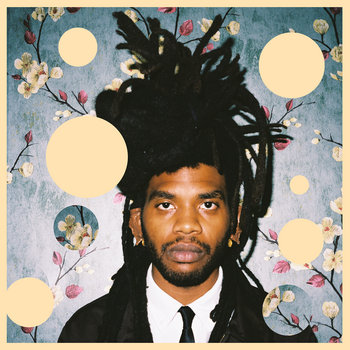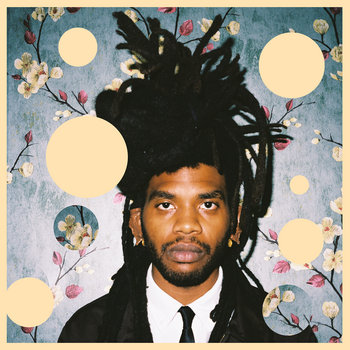 Merch for this release:
Vinyl LP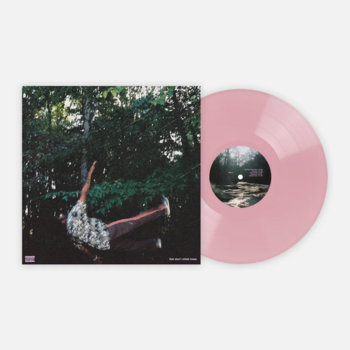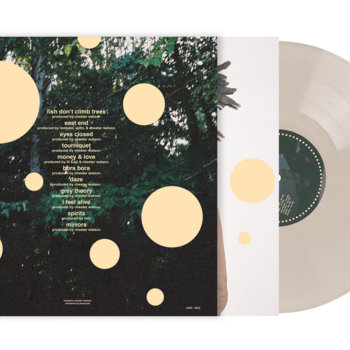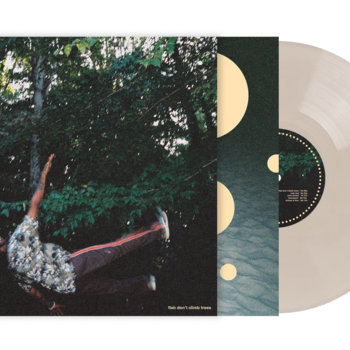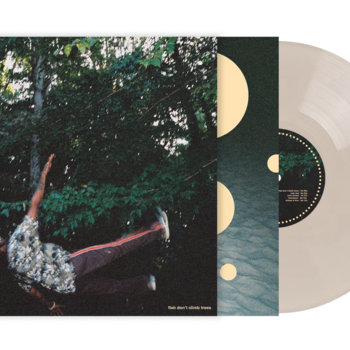 Titled after a quote from Einstein, fish don't climb trees is the latest excursion into the dreamscape world of Chester Watson. Heralded by a muted horn riff, the opening title track showcases the MC and producer's propensity for embarking on abstract wanderlust before grounding his trains of thought: "Yo, fish don't climb trees/ Just another day in the life, another day in the dream/ Another day in the leaves/ Georgia clay on the sneaks." As the project progresses, Watson increasingly sketches out the dynamics of a grey theory that deliberately smudges boundary lines for artistic impact. "Oh what a day, what a sight, what a dream/ Told 'em I live in the grey/ I'm feeling like Basquiat," the MC relays over the craggy drums and wavering keys of vital moment "Grey Theory." Adding a sense of perspective to the project, closer "Mirrors" features the host copping to old soul aspirations and valiantly claiming, "my sound is vintage—it always got hiss."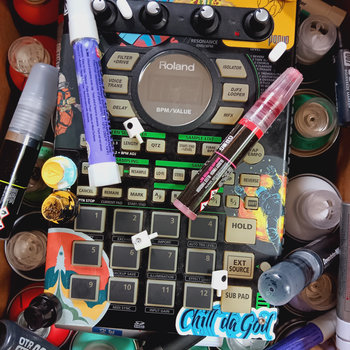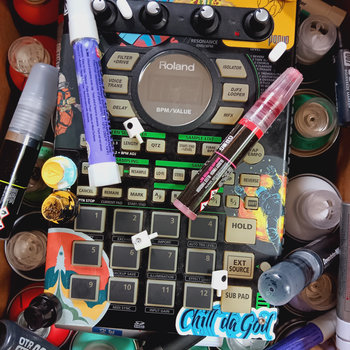 Representing Grand Rapids in Michigan, Chill da God's Inner City Mediums is a producer-helmed musing on the way hip-hop's four elements can act as avenues of expression to provide creative respite when growing up in harsh and blighted environments. Opener "Could Be" plays the role of a melancholic overture for the project, with a pained vocal sample layered over crackling mid-tempo drums and subdued brass, while standout instrumental moments include the swaying Latin-tinged "Lemons"; the skewed and hazy "City Rhodes"; and the gently weeping "Breeze." Adding vocal commentary to Chill da God's musical vision, a select group of inner-circle MCs, including junclassic, Quintessential, and Lynx 196.9 appear across the album, with the latter bringing his ear-catching aqueous gargle of a flow to closer "Thank You Very Much."
Fatboi Sharif
Decay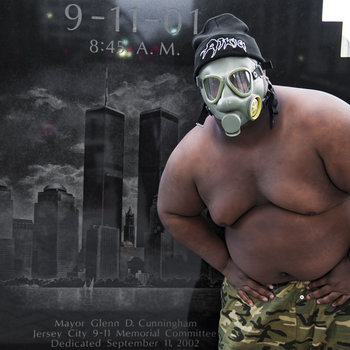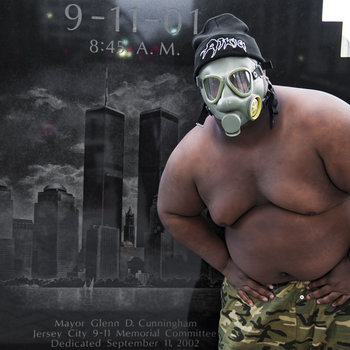 Merch for this release:
Vinyl LP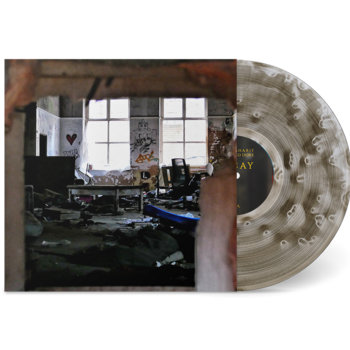 On last year's Preaching In Havana, New Jersey lyricist Fatboi Sharif teamed with producer noface to deliver a spellbindingly minimalist lo-fi hip-hop experience. (The release made Bandcamp Daily's best hip-hop of the year round-up.) For Decay, Sharif has now paired with Brooklyn beatmaker and engineer Steel Tipped Dove, who swaddles the gargoyle-voiced MC's granular flow with a series of noir-leaning beatscapes that resemble a lost psychedelic-gothic movie soundtrack. Early moment "East Hollywood" is carried by a mournful, sad-clown piano riff that drips with lonesome regret; "The 6th Floor" is all humid, humming guitar-based violence; and "Think Pieces" takes form as a tornado of pained atmospherics that whir around an incantation from Sharif that melds references to Sugar Hill a cappellas and Janis Joplin's journal with Catskills crop circles and government-controlled daycare institutions. Reinforcing Sharif's formidable vocal presence, Decay also plays out as a refreshingly guest-free listening experience.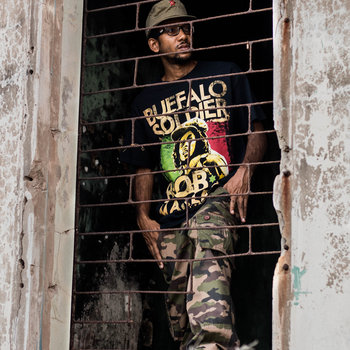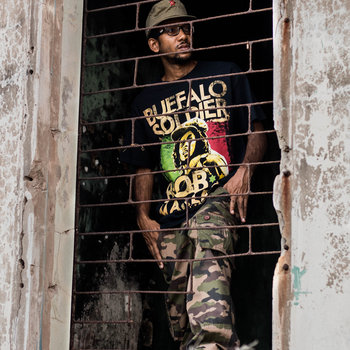 Merch for this release:
Compact Disc (CD), T-Shirt/Shirt
Re​:​DEFined combines the talents of longstanding Jamaican MC Five Steez and Montréal producer Son Raw. Embracing an expansive beat-making mindset, Son Raw's work across the outing employs sweeping orchestral strings ("Diamond Gem"), static-encrusted funk ("Maintain"), and bluesy sax riffs ("Simple Man") while employing crackly boom-bap drums to imbue the album with a consistent feel. "I don't debate rap, been doing this from way back/ So I need to be paid stacks—that's straight facts," declares Five Steez on "The General," before pushing home his contribution to his country's underground scene: "A cappella, with a band, or we play tracks/ Who in Kingston did what I did for hip-hop?" Smartly adding a sense of heritage to proceedings, the final cut "Dub Outro," brings the album to a close in a sticky mélange of sound system effects and echo-inflected sirens.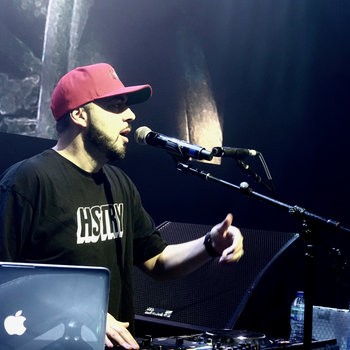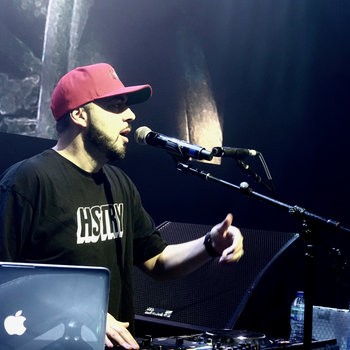 A pioneering figure on the Rochester hip-hop scene, DJ Green Lantern's Jazz Dream is a journey that explores the melodic connections between jazz and hip-hop music. Early scene-setting moment "Jazz Dreamin" establishes the album's mellow outlook by blending cushion-y keys and a melancholic sax refrain with snatches of a Biggie vocal grab, while "Jazz From The Soul" delves deeper into meditative climes and the woozy "Vibrations In Your Mind" weaves in spiritual jazz influences. Adding a vocal presence to Green Lantern's nuanced sample tactics, Amber Navran from neo-soul outfit Moonchild appears on two installments of the KRS-One-inspired "Step Into A World."
Merch for this release:
Cassette, T-Shirt/Shirt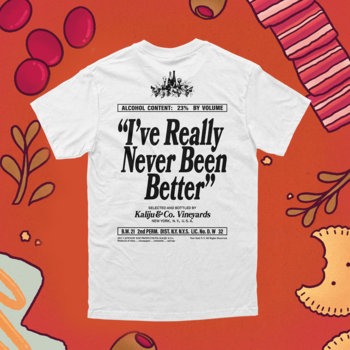 Following last year's top notch Here​,​ There & Everywhere release, Charlotte-based jaH-Monte Ogbon's I​'​ve Really Never Been Better calls on a production roster that includes Saint James, Cloudboy, and Dirty Art Club to deliver an album that compliments the MC's cocksure but amiable tone with a series of warm, soul-centric backdrops. Frequently focused around relaying amorous pursuits—and often spiked with copious rap and pop culture references—Ogbon delivers lines with the sort of effortless confidence that brings to mind peak Grand Puba (complete with name-checking the Brand Nubian MC on "Angela Bassett"). Smartly, the album also shifts into more conceptual territory when needed, like on early moment "Eight Pregnancy Scares," where the MC's reminisce over a missed love is continually chided by the very voice of his intentions. Adding lyrical support across the release, Ogbon's own assured verses are assisted by a couple of spots from Denzel Davon plus U'nik Flow guesting on the the deep funk outing "COACH K & PEE."
Merch for this release:
Compact Disc (CD)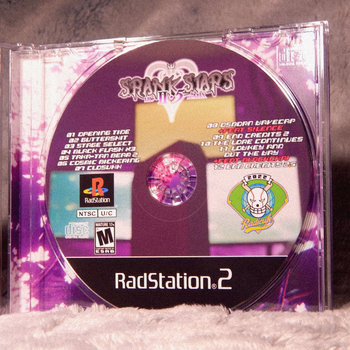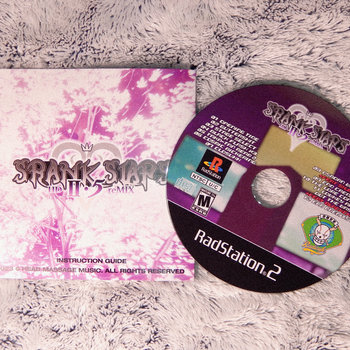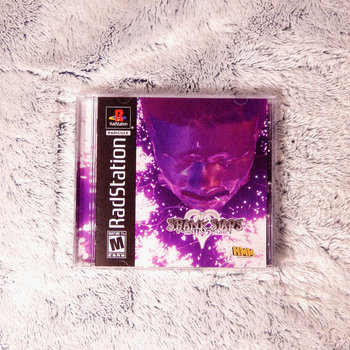 S​-​RANK SLAPS 2​.​5 HD reMIX takes the bones of New York-based Radicule's S​-​RANK SLAPS 2 EP (which was released back in January) and expands the vision into a full-length album project. Likened by its creator as something akin to a video game soundtrack (complete with cover art that nods to Kingdom Hearts 2), the project plays out as a heady sonic mélange of original synth work layered over '90s R&B sample picks. "Used to romanticize a lot—but now I keep it player," brags the host over the glitchy funk of "END CREDITS 2.5," before casting himself as dressing like a villain from JoJo's Bizarre Adventure. Bolstering Radicule's own select verbals on the project, fellow New York City representer Blackchai skates over the subdued keys that bed "LOWKEY AND OUT THE WAY" and S!LENCE adds to the aqueous ambiance of "OSBORN WAVECAP."
Merch for this release:
2 x Vinyl LP, Compact Disc (CD), USB Flash Drive, Other Apparel, T-Shirt/Shirt, Sweater/Hoodie, Hat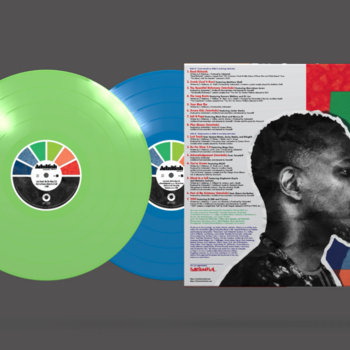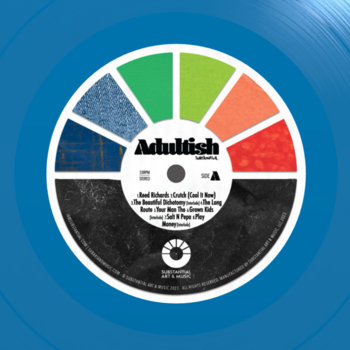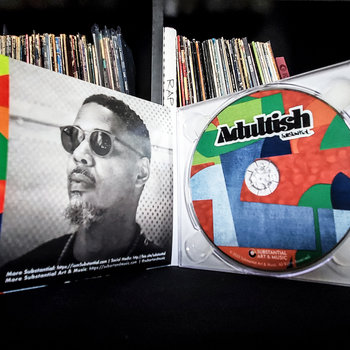 The 15-song Adultish presents veteran Virginia MC and beatmaker Substantial embracing his years in the game and reflecting on his life experience in a bid to explore the idea of growing older within hip-hop culture. "People say they want the real and I'm here still, but where is the love?" questions the MC on key late-album song "1580," before delivering a couplet that represents the crux of the album's ethos: "Worldwide I get it done, but I don't overdo it/ Share my soul, but I don't want to lose it." Stepping back from mic duties, Substantial's self-produced beat work across the album strikes an appropriately meditative and reflective mid-tempo note that's underscored by compact boom bap drum patterns—and bonus instrumental versions of the album's tracks bring out the classic soul and jazz-influenced element of the producer's sampling state of mind.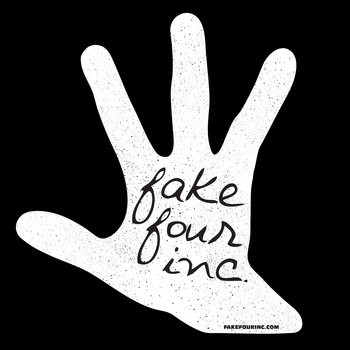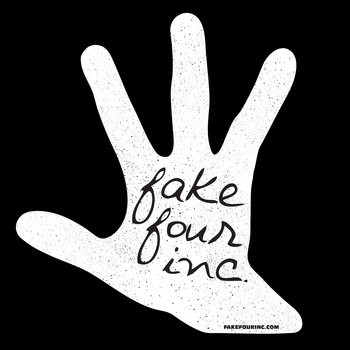 Merch for this release:
Vinyl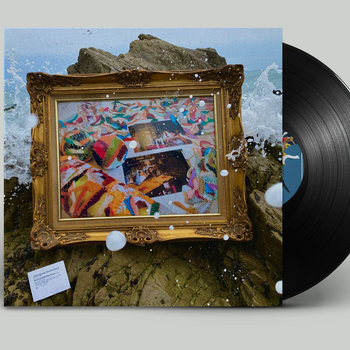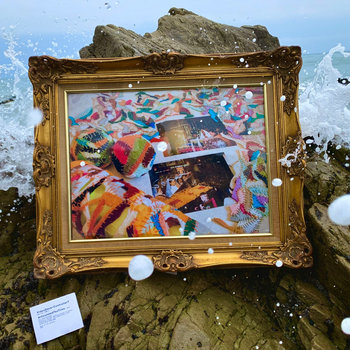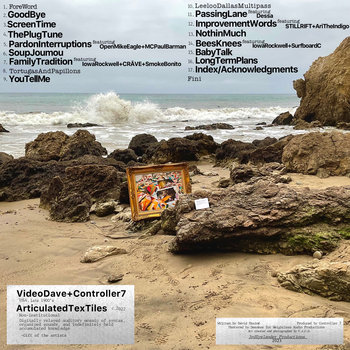 ArticulatedTexTiles is themed around Chicago-raised and now Los Angeles-based MC Video Dave and Bay Area producer Controller 7 saluting Prince Paul's grand influence on their creative tendencies and life philosophies. "Due to a clue of the naughty noise called 'Plug Tunin'/ I drew my own views on what I should be doing," relays Dave on the whistle-imbued "ThePlugTune," establishing the Native Tongues inspiration early on. Showcasing Controller 7's melodic sensibilities, "BabyTalk" drifts in a woozy big band direction, "GoodBye" is heralded by dreamy cinematic strings, and "LongTermPlans" treads through classic soul territory. Joining in with the mighty healthy Prince Paul tributes, Dessa appears on the '80s-tinged "PassingLane"; Iowa Rockwell blesses the kooky, naturalistic funk of "BeesKnees"; and MC Paul Barman teams with Open Mike Eagle on "PardonInterruptions," a track which nattily weaves in references to De La Soul's deep cut "Who Do U Worship?"