BEST HIP-HOP
The Best Hip-Hop on Bandcamp: April 2023
By Phillip Mlynar · May 01, 2023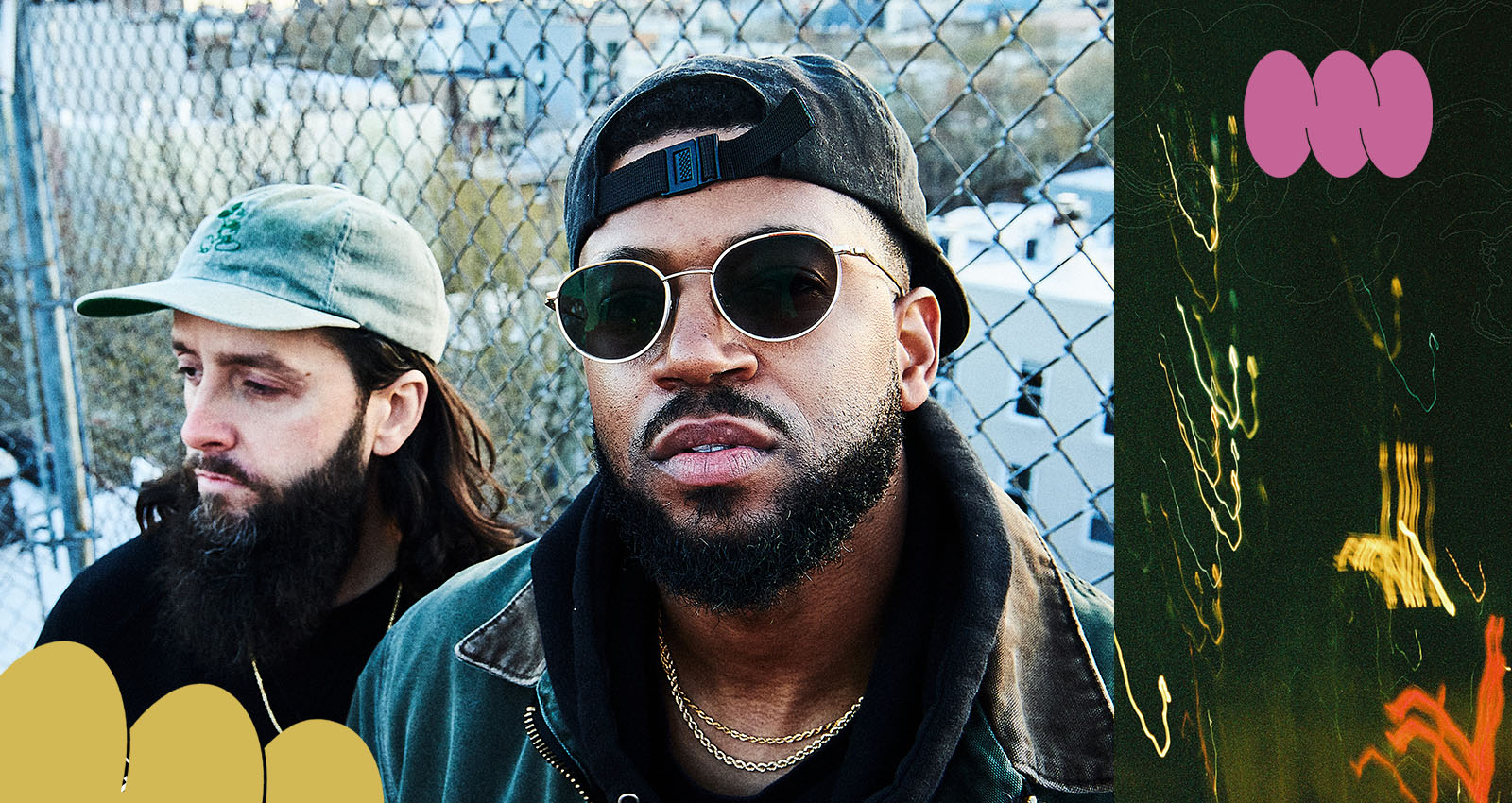 April's spotlight on the ten most essential new hip-hop releases on Bandcamp includes a salute to two of the culture's original breakbeat pioneers, a mighty Portland project that brims with culinary references, and an album inspired by the work of B-movie master Roger Corman. We also check in with a release that pairs a cinematic soul maestro with a member of the legendary Roots crew.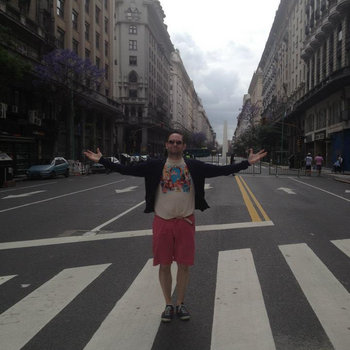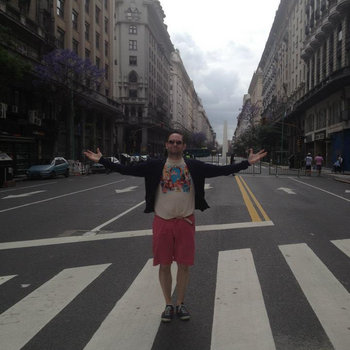 Merch for this release:
Vinyl LP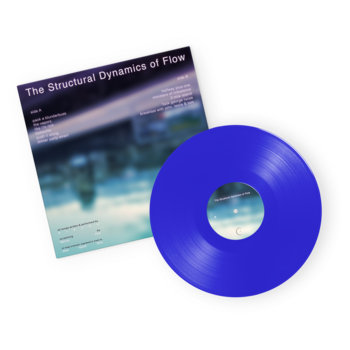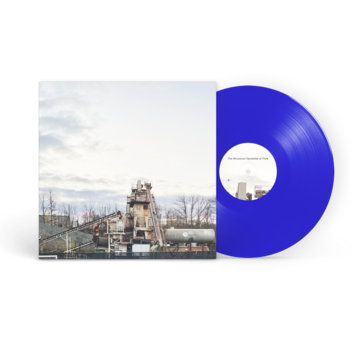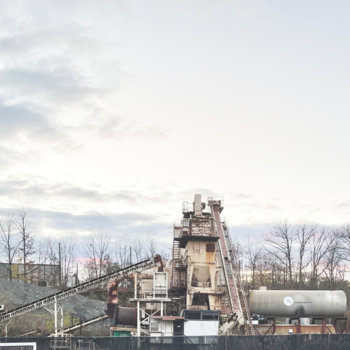 Fresh from 2021's solo debut Call Me When You're Outside for Backwoodz Studioz, Brooklyn-based engineer steel tip dove continues a rich run of production work with The Structural Dynamics Of Flow alongside New York rapper Alaska. Settling into a comparatively laid-back and ruminative zone for the project, Alaska cops to middle-aged aches and pains while mining life experience for perspective. "I'm somewhere between Ma$e, Maseo, and Aceyalone," the MC casts himself over the gently rocking of opener "pack a blunderbuss," before gracefully sliding from an '80s upbringing to the present: "I would take the bus to White Plains to go to Macy's/ The Galleria Mall, if I recall I bought my Jordans there/ I had to save up for a year before I could afford a pair/ Used to go to Fordham Road before I could afford a home/ Now I'm in my 40s with a daughter bumping Norah Jones." Enhancing Alaska's raps, dove's production is steeped in ambient nostalgia, with tracks including unhurried hypnotic keys gliding over subtly entrancing mid-tempo drum patterns. Fans of the TV series Patriot will also pick up on a title and select vocal grabs that are smartly sourced from the show.
Charlie Smarts & DJ Ill Digitz
CHARLIETAPE
Merch for this release:
Vinyl LP, Cassette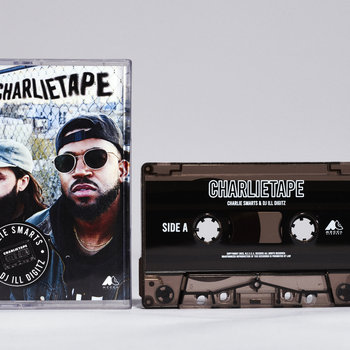 Charlie Smarts and DJ Ill Digitz represent the New York chapter of North Carolina's vibrant Kooley High collective. The duo's CHARLIETAPE debut combines boom bap drums with breezy melodies. Key mid-album cut "Air Max 95" features Brooklynite rapper Skyzoo layering together references to Dapper Dan, block parties, and sipping Hennessy and Kool-Aid over production that positively coasts along while Von Pea and Kooley High's own Tab-One contribute to the warm jazz-fuzz love rap "Honey Check It Out." Ending the album on a serene note, "Foolishness" spotlights Smarts reflecting on his career to date and dropping a humble goal: "I don't kick in the door—I'm just trying to get a foot in."
El Michels Affair & Black Thought
Glorious Game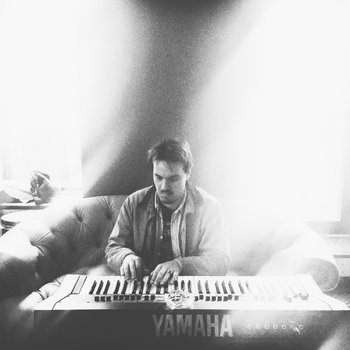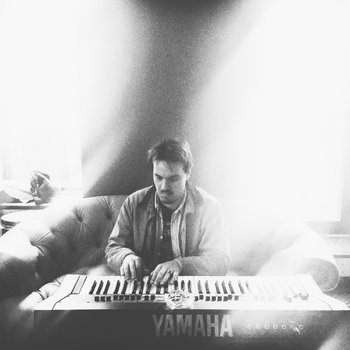 Merch for this release:
Vinyl LP, Cassette, Compact Disc (CD)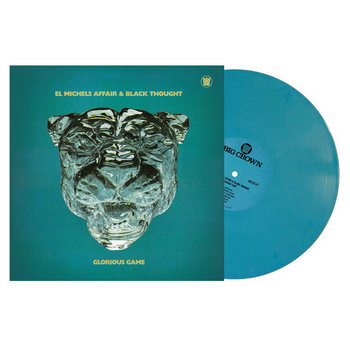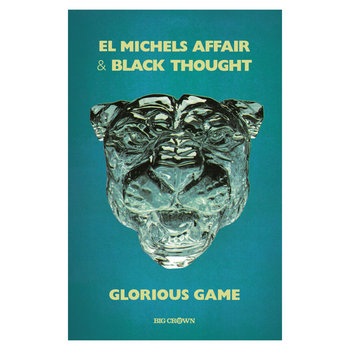 There's an organic feel about the pairing of cinematic soul maestro Leon Michels and Black Thought from The Roots. Putting a pause on his trademark relentless lyrical style, the nourishing tenor of the album ushers Black Thought into refreshingly contemplative and considered lyrical territory. The sepia-hued groove and evocative tempo changes of  "The Weather" transport the rapper to his formative South Philly days soundtracked by DJs cutting up "Let's Dance" and "Funky Drummer" along with visual memories captured on Kodacolor film. Elsewhere on "I'm Still Somehow" a wistful undulating 45 loop encourages the host to balance personal vulnerability with a defiant stance: "Penning a parable to share with y'all/ It's about one crown who was run down, somehow still standing tall." Underscoring the autobiographical streak of the album, closer "Alter Ego" presents Black Thought taking stock of "approaching half a century," struggling with the tension between personal inspiration and spiritual redemption, and digging deep into his conscience to realize that "teachable memories that I've found resound louder."
New York rapper Gabe 'Nandez's voice resonates with a hushed groundedness. The husky tenor of the rapper's delivery carries a heft and weight that suggests battle scars earned in cipher sessions, but 'Nandez's lines also frequently include abstract lyrics. "Keep my name in your mouth and spell it in all-caps/ New York in the house forever you know we had to get it done/ This is Godbody music, I don't have to get a gun," commands 'Nandez on the ultra-hardcore "Risk," an early track on Pangea whose menace emanates from the lurking space between the pummeling bass tones and mystical, balafon-sounding riff. "It's an armed robbery unit and I'm riding for my shit/ I be moving in silence but then it's obvious I hit/ Real spit." Providing balance to the MC's defiant one-upmanship, moments like the closer "Angels" showcase ruminative thoughts about self-reflections, traveling Mesopotamia, and witnessing spiritual angels bestowing roses backed by elongated keys suspended over spritely hi-hats and clipped snares. Commandeered by a genuinely distinct rap voice and vision, Pangea is a sharp-witted lesson in musical and lyrical contrast.
JPEGMAFIA characterizes SCARING THE HOES as something akin to a "practice session" in the album's liner notes—but at heart, the collaborative project alongside Detroit rapper Danny Brown resonates as an unabashed ode to pushing the limits of Roland's SP-404 sampler. Case in point: Opener "Lean Beef Patty" is a scattershot mash-up of digital punk and trap synth menace before breaking out into a luminescent rave-tempo mid-section. As the album gains momentum, the sonic intensity keeps amping up and up, with the heavyweight title track building into a forbidding funk cacophony, "God Loves You" and "Run The Jewels" transforming from a low-slung free jazz outing into a high-octane workout that showcases Brown's nimble lyrical abstractions. SCARING THE HOES is an intense snapshot into the hyperactive musical mind of JPEGMAFIA.
1 Above Minus Underground presents the dynamic production vision of Vienna-based drummer and composer kœnig. Opener "Last Dance" is underlaid by a percussive metronome that skillfully gives the impression of stuttering and shuffling at the same time, while guest rapper Nappy Nina's seductively off-sync vocals contribute to the song's dazed feel. Welcoming an expansive cast of musical cohorts into the mix, Nik Hummer provides drone-leaning modular synth support across the project, while key vocal additions include Moor Mother delivering haunting anti-police brutality poetics on the aqueous "Another One" and longstanding experimentalists Dalek becoming "dictated by the drum's movement" on the drama-charged "Due Diligence." Also of note, freestyle ambassador Sensational returns on the cracked digi-funk of "Diffidence" and creates a compact mantra for the album: "I make distortion beautiful."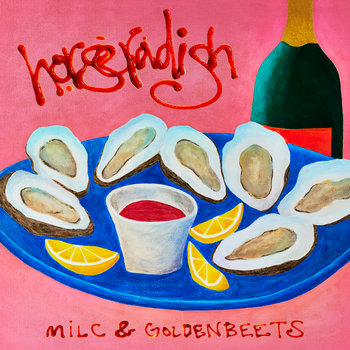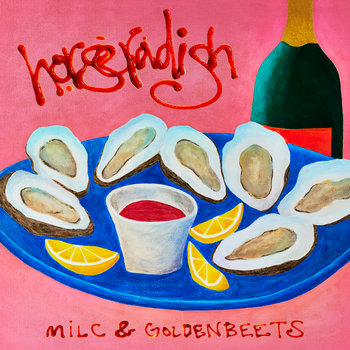 Horseradish is a soul-centric release from Portland pair Milc and goldenbeets that's peppered with culinary references and throwback imagery. On early cut "M. Bison," Milc comes through "shining like rainbow trout" over a sinewy keys riff; on "Ranch" the MC brags how "they want me in a can like an anchovy/ Too much to contain, you can't hold me"; while the nervy wavering strings and low-key haunting vocal refrain of "Slam Cover" prompts a Clipse-era Pusha T-esque brag: "You ain't gon' get your chain right, you peddle backwards/ To be clear my role models never rappers." Final track "MTV" features Rich Jones and melds nods to Spice 1 and Dire Straits into an intoxicatingly hazy psychedelic-spiked endnote.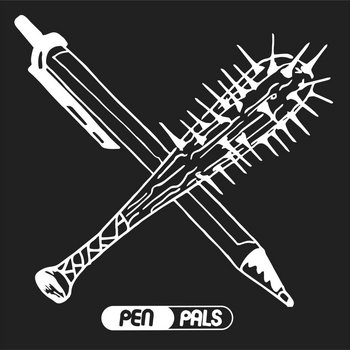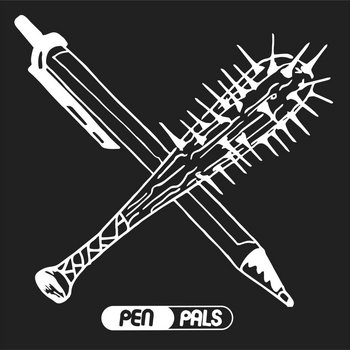 The latest release from the PENPALS camp finds New York-based rapper Rapswell and producer Squires embarking on a sonic journey inspired by the work of B-movie master auteur Roger Corman (a director whose canon includes The Little Shop Of Horrors [1960]). "My pen's flying over the page to cleanse minds/ Drop science up in the lab with enzymes," says Rapswell on the title track, flowing dreamily over a levitating backdrop that gracefully breaks out into a jazz-flecked mid-section. Lyrical encounters along the way include Jerré gracing the boozy double-bass funk of "Gas-s-s-s," Zilla Rocca bringing wry South Philly witticisms to "Death Race 2000," and PENPALS's own Bobby Noble joining the guitar-inflected magical realism track "Cask of Amontillado." Forging even deeper sci-fi–inclined rap connections, the album's cover art is provided by Chicago's Spectacular Diagnostics.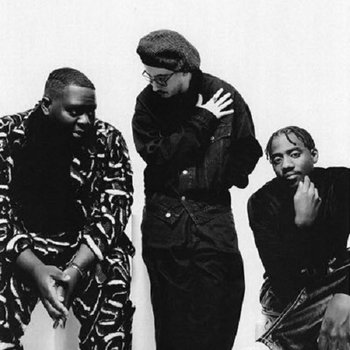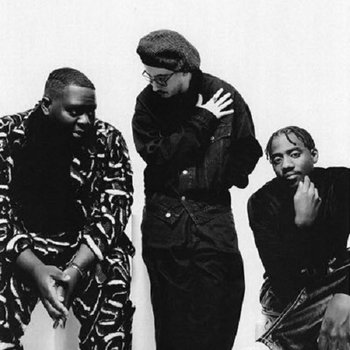 Montréal trio Planet Giza's Ready When You Are is a musically slick and sophisticated mélange of hip-hop and contemporary R&B. Commandeered by lead voice Tony Stone, the album charts the ups and downs of the group's continuing steps into the music industry in a fashion that resembles a conceptual update of Jodeci's sybaritic mid-'90s The Show, The After Party, The Hotel outing. A smart cast of collaborators helps imbue the project with a consistently soulful touch, with appearances including Chicago's Saba on "WYD," British vocalist Kojey Radical laying his baritone vocals over the subdued keys and clipped drums of "Elevator," and Mick Jenkins sliding through the pillowy "Think Of Me."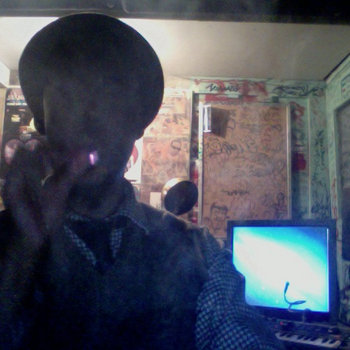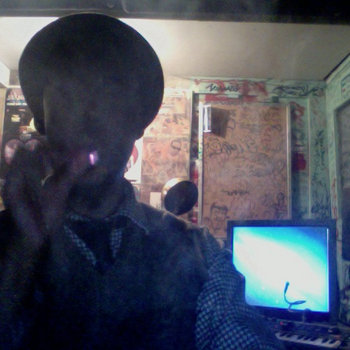 Saluting hip-hop's 50th year, Seattle's Vitamin D has curated a comprehensive homage to a couple of the culture's original breakbeat pioneers, Breakbeat Lou and Breakbeat Lenny. Back in the mid-'80s, the Bronx-based duo were behind the influential Ultimate Breaks & Beats releases—effectively a living archive of records that unearthed and spotlighted the percussion-heavy loops that became hip-hop's funky building blocks when utilized and repurposed by DJs and producers. Vitamin D presents a melodious spin on the series, often accentuating tuneful riffs and relaxed refrains as much as the pure pomp and power of the percussion. Underscoring the influence of the Ultimate Breaks & Beats legacy, song titles including "Del The Funky Hetero-Sapient," "Symphonic," and "Eye Patch Chi" offer not-so-cryptic clues as to artists who called on the original breaks for their own classic work.