BEST FOLK
The Best Folk Music on Bandcamp: August 2023
By James Gui · August 29, 2023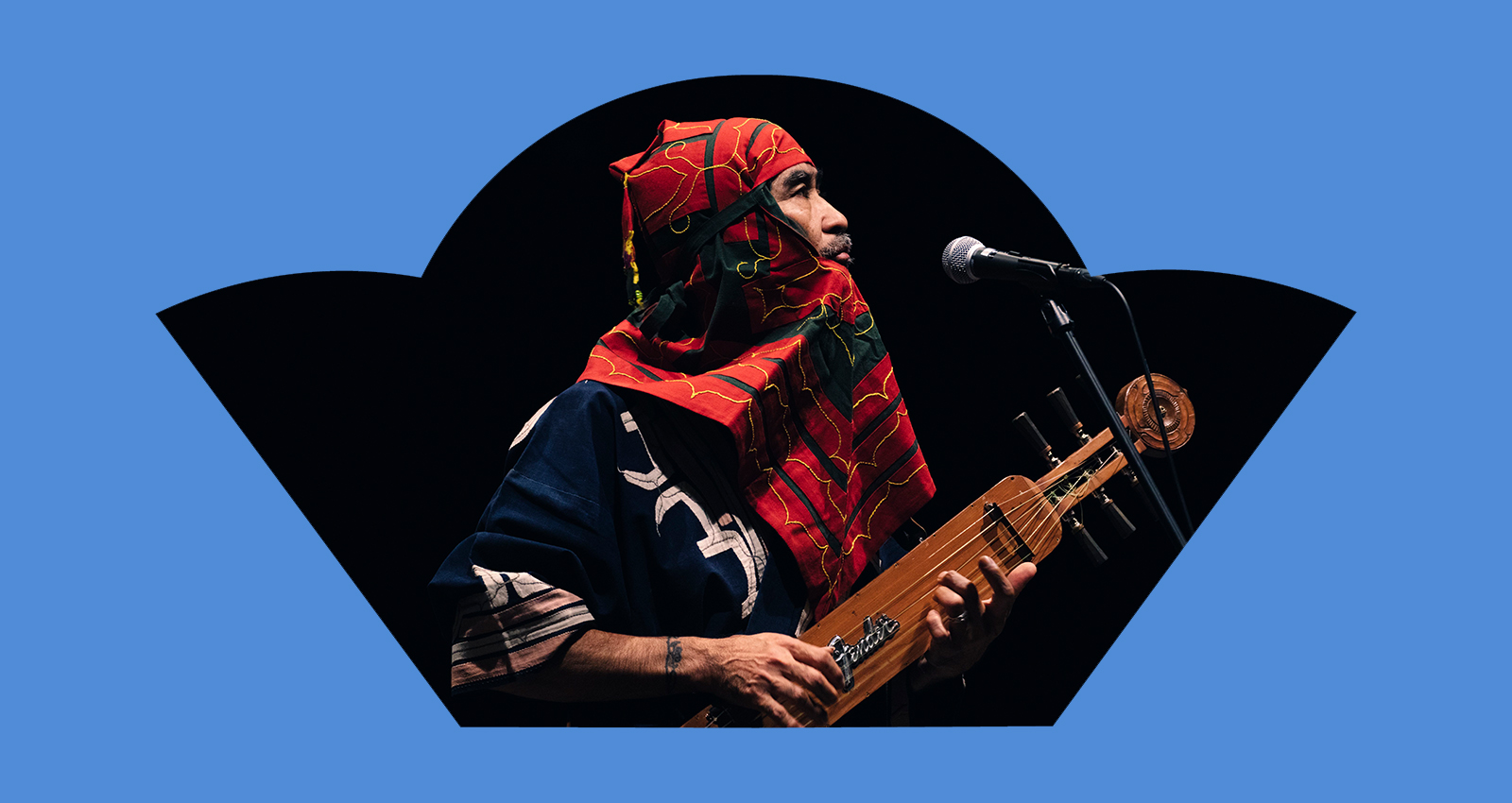 This month, there were a slew of excellent reissues and archival releases—early blues recordings from Mack McCormick's storied trove, '90s Pan-Asian techno-lounge music from Okinawa, British folk grandeur, and 1940s Sephardic music from L.A.—as well as more contemporary recordings—a zydeco reclamation of Kouri-Vini, British-Indian vocal juxtaposition, Javanese jathilan horse-trance reinterpretations, dubwise Ainu chants, and Turkish ney flute etherized into ambient bliss.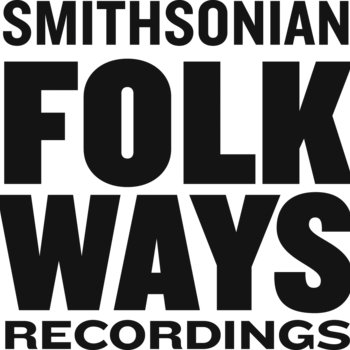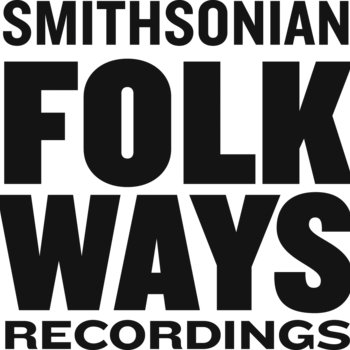 Merch for this release:
Compact Disc (CD), Vinyl Box Set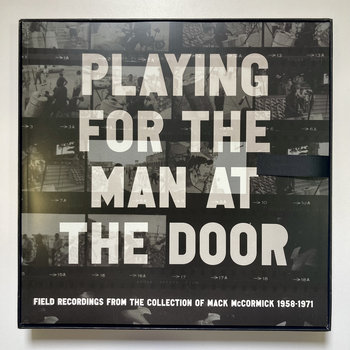 The first compilation of blues field recordings from Robert "Mack" McCormick's legendary collection, Playing For the Man at the Door, is a crucial look into the history of Black vernacular music from 1958–1971. Just a slice of the 590 tape reels in the McCormick collection, this compilation nevertheless spans over 60 tracks and three and a half hours, with the spotlight on famed names like Lightnin' Hopkins, Mance Lipscomb, and Hops Wilson playing the classic 12-bar blues with piano, guitar, or harmonica accompaniment. There's also some rarer gems from heretofore unknown artists—Hardy Gray, Dennis Gainus—as well as tracks ("Auctioneer" and various interview segments) that provide a look into the world from which the music was born. Obscure pan pipes player Joe Patterson's brief song "Quills" serves as a brief, almost avant-garde interlude, while George "Bongo Joe" Coleman's street sermonizing over his makeshift percussion might serve as a precursor to Gil Scott-Heron, or even the minimalism of no wave. Accompanied by a 128-page book of photographs and contextualizing essays by Dom Flemons and Mark Puryear about the marginalized communities from which McCormick extracted his collection, Playing For the Man at the Door is a multimedia document elucidating a landmark in the history of the blues, and music in general.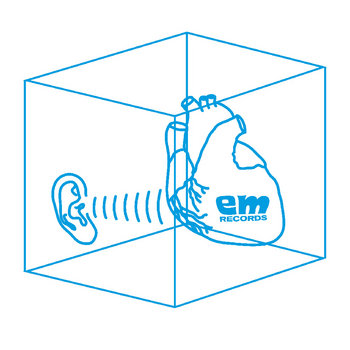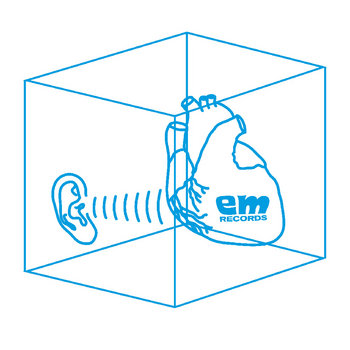 Merch for this release:
Vinyl LP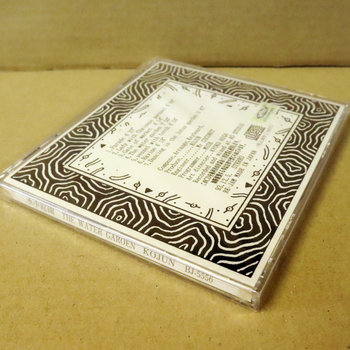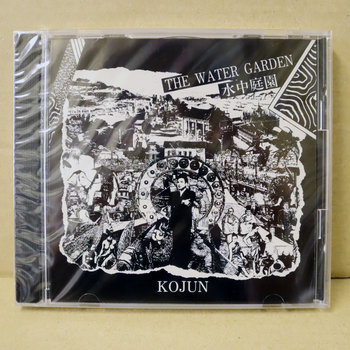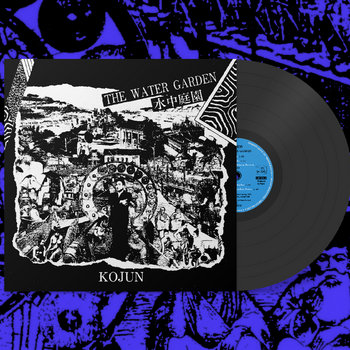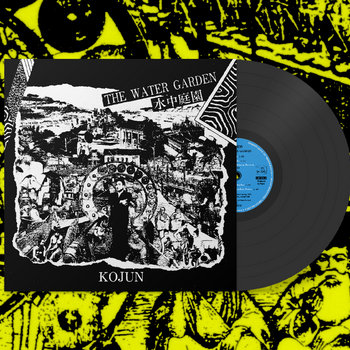 EM Records returns with another LP reissue of a forgotten '90s masterpiece. This time it's Okinawa-born Kojun Kokuba's 水​中​庭​園 (The Water Garden), a synthesized "light music" album from 1993 that imagines a harmonious Asia, inspired by historical maritime trade networks in the Pacific. That Kojun is from Okinawa is no surprise. Located at the center of various East Asian trade routes, the islands are home to what historians Laura Hein and Mark Selden call an "Okinawan cosmopolitanism" by dint of its entanglement within transnational histories, most recently the overlapping imperialism of Japan and the U.S. The picture painted here, however, is far more utopian, akin to fellow Okinawan musician Daiku Tetsuhiro's Hōrai—cultures across Asia conferring with each other in harmony. "Kaw" opens the album with melodies that recall various gong-chime traditions in the Pacific like Indonesian gamelan and Philippine kulintang. "Gate of Market," on the other hand, utilizes bright metallophone synths alongside a brisk breakbeat—this could almost be a song from the MapleStory soundtrack. Just as the development of synthesized approximations of analog timbres yielded new sonic possibilities, 水​中​庭​園 (The Water Garden) and its imagination of a Pan-Asian utopia unlocks a fresh interpretation of regional exchange, musical tradition, and transnational futures in the Pacific.
Merch for this release:
Cassette
Moving from Japan's southern periphery to its northern counterpart, we have a recording of Ainu musician OKI's 2022 performance at Café OTO during the London Jazz Festival. The instruments to pay attention to here are the tonkori (a five-stringed instrument meant to be played "open" rather than fretted) and the mukkuri (a plucked bamboo idiophone similar to a jaw harp) featured on "Kon Kon." Laid-back, bass-driven, and delay-heavy tracks like "Topattumi" and "Hekuri Sarari" show why his family operation is called the "Dub Ainu Band," while others like "Hem Hoa" and "Yaysama" feature gravelly Ainu chant a cappella. Though these songs might differ in the specific articulations of the various sounds OKI is known for, throughout the record there's an understanding of the power of rhythmic repetition in generating a certain psychedelic, trance-inducing atmosphere. Then halfway through "Kon Kon," he shatters it with a single word: "Freeze!" The music stops, the crowd laughs away the tension, and the next time he interrupts it's an invitation: "Sing it!" The audience at OTO joins in, and it's a moment of musical communion that it's hard not to wish you'd been there to experience live.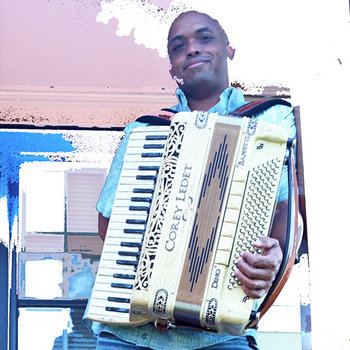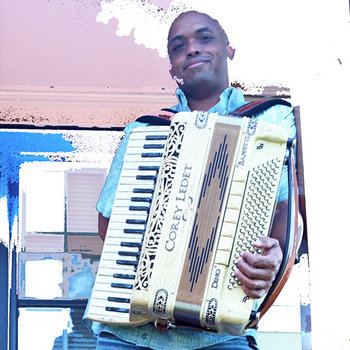 Merch for this release:
Compact Disc (CD)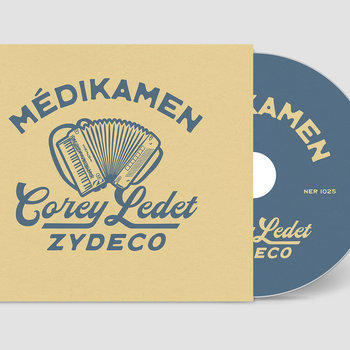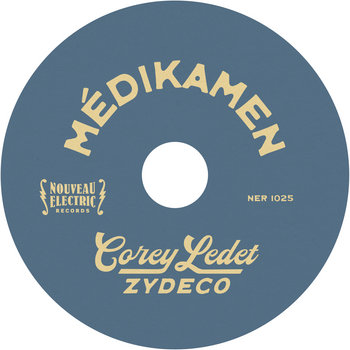 Kouri-Vini, aka Louisiana Creole, is spoken by fewer than 10,000 people in the world; in an effort to "reclaim his family's language", Houston-born Corey Ledet wrote his latest album Médikamen completely in Kouri-Vini. Built around the accordion and vest frottoir (washboard), zydeco has its origins in the Creole and Black American musical traditions of New Orleans. Carrying on the sound from teachers like Clifton Chenier, John Delafose, and Boozoo Chavis, Ledet offers a sprightly sound with his accordion and vocals on his latest record alongside Germaine Jack on the washboard. His accordion comes into focus in a peppy solo on the title track, quickly followed in suit by Kermit Ruffins showing off his trumpet chops; all the while vocal ad-libs from Lee Allen Zeno complete the track's jaunty vibe. It's not all uptempo frolicking, however; he slows things down on the waltz-y "Lavals a Séléstinn," showing off another side of his chops.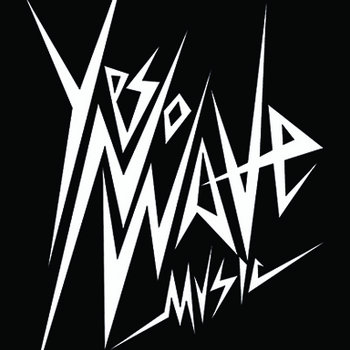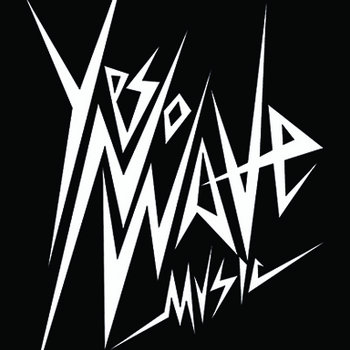 Jathilan is a popular form of folk entertainment in Java in which horse dancers enter a trance state and accomplish superhuman feats like eating glass or becoming immune to whipping. According to the late professor Agus Maladi Irianto, there are three main versions of jathilan: one in which the dancers represent the cavalry of Prince Diponegoro in the fight against the Dutch during the Java War; one that depicts the story of Raden Patah spreading Islam in Java; and one that tells of Prince Mangkubumi's resistance to Dutch invaders. Indonesian duo Raja Kirik (Yennu Ariendra and J. Mo'ong Santoso Pribadi) explore the first version of the jathilan folk tradition with singer Silir Wangi and performer Ari Dwianto, reimagining one of its origin stories as a form of anticolonial resistance. How it pans out is a melding of industrial electronics, gabber kicks, and traditional Javanese vocals, a five-act epic telling a story of resistance and triumph.
Iona Lane & Ranjana Ghatak
Cove
Meeting for the first time in 2022 at the Making Tracks residency in the UK, Iona Lane and Ranjana Ghatak have turned that serendipitous collaboration into a digital EP, juxtaposing their disparate folk music traditions in intimate harmony. Each track here consists of two songs, one from each of their backgrounds; opener "Vaishnava Jana To / Quiet Joys of Brotherhood" sets Richard Fariñas's poem, originally sung to Irish air "My Lagan Love," to a 15th century Hindu bhajan (devotional song). Each singer trades verses line by line, their sound worlds united by Lane's shruti box drone. Named for Cove Park, the location of the residency, Cove puts two musical traditions side-by-side in the name of a humanism that prioritizes our relationship with the natural world.
Merch for this release:
Vinyl LP, Compact Disc (CD), Vinyl Box Set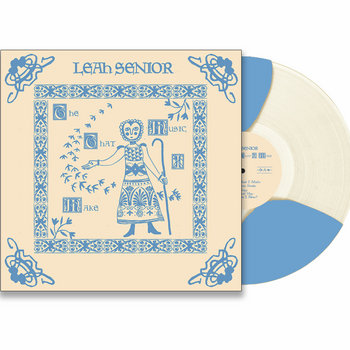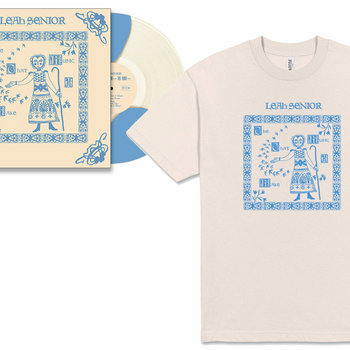 "Used to feel good to waste a day," sings Leah Senior on "Springtime Studio," the second track of her latest release The Music That I Make. "Now I pull myself up early and I rarely find the time to play." It's with these straightforwardly wistful aphorisms that Senior plies her trade, whether she's pairing them with sparse guitar accompaniment, or lush '60s jangle pop instrumentation. But on the instrumental track "Downpour," her songwriting capabilities shine through even without lyrics: a deceptively simple tune consisting of lead guitar melody, subtle drumming, and field recordings. The single ascending synth line that pops in as the song wraps up feels like a revelation.
Merch for this release:
Compact Disc (CD)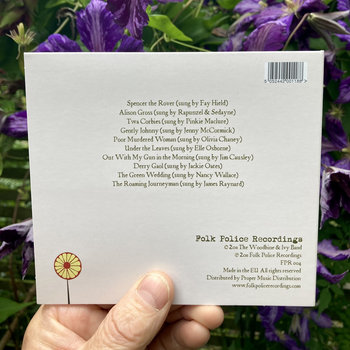 Manchester's Folk Police Recordings makes a "slight return" after a decade of inactivity with a reissue of The Woodbine & Ivy Band's 2011 self-titled album. With a star-studded lineup of guest singers (Fay Hield, Pinkie Maclure, Olivia Chaney, Elle Osborne, Jim Causley, and Jackie Oates, among other British folk mainstays), The Woodbine & Ivy Band's renditions of 10 English and Scottish folk songs has held up after over a decade. It's folk maximalism, with nine players and a 12-person chorus on top of their guest vocalists, but the arrangements stay restrained, each element coming in only when necessary to highlight the guest singer. Each new instrument brings a different flavor to these tried-and-true tunes; Alan Cook's weeping pedal steel guitar lends a bit of American country flair, while Raz Ullah's synth work pulls things in a more modern direction as the 12-person chorus brings things to a climax on tracks like "Gently Johnny."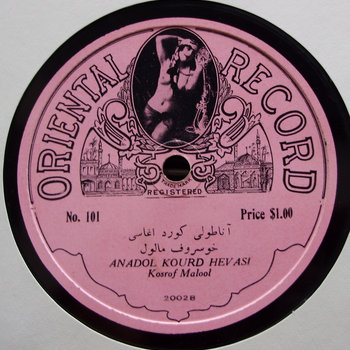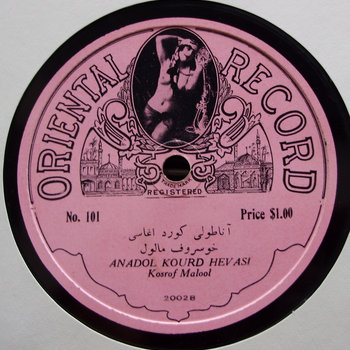 Another diasporic gem unearthed by Canary Records, You Carry My Hope: Judeo​-​Spanish Songs in Los Angeles, Sept. 1942 – Feb. 1943 is a time capsule of L.A.'s 1940s Sephardic community. Jack Mayesh, a Turkish-born immigrant landing in L.A. by way of New York, was "the Bing Crosby of the Sephardic world" according to one contemporary, who like many other Sephardic immigrants worked in the floral industry alongside Japanese and Armenian families. As a cantor at three L.A. Sephardi congregations, he set Hebrew, Turkish, and Greek tunes to Judeo-Spanish (Ladino) lyrics. Like other Middle Eastern folk genres, Sephardic music is based on a system of makam, or modes; you can hear Mayesh employ microtonal ornamentations alongside oud and kanun accompaniment on these six tracks.
Merch for this release:
Compact Disc (CD)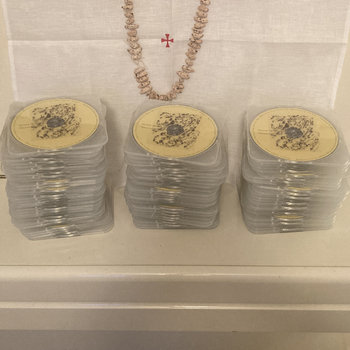 Based in London with Turkish roots, Zeynep Ağcabay offers wispy ney flute textures and sparse electronics on her debut album Ancestral Ground. Ağcabay's pop output as mea0u channels a similarly drugged-out haze, but here the source material isn't club-conscious songwriting but rather textural and melodic tendencies derived from her Turkish background. In focus is the ney flute around which the album revolves: "Ayzit" consists of a short melody that repeats over itself as the filter envelopes gradually shift, leaving room for field recordings and other electronic textures. Other tracks introduce rhythmic ideas that cut through the fog: "Umay Ana" ends with sand-blasted trip hop drums, while "Ak Ana" closes the record with a slow burn—weighty drones that give way to lumbering ceremonial drumming.