FEATURES
Café OTO Turns 15
By Matthew Blackwell · August 03, 2023
In a refurbished paint factory in the Dalston neighborhood of Hackney, East London, sits a café that has quietly—or, on some nights, quite loudly—become an internationally renowned venue for experimental music. When Hamish Dunbar and Keiko Yamamoto founded Café OTO in 2008, their aim was to operate a small café that would feature occasional shows. They've far surpassed that modest goal: this year Oto is celebrating its 15th anniversary at the cutting edge of London's forward-thinking music scene. The space now hosts concerts every night of the week, its calendar reading like a who's who of the avant-garde featuring everyone from AMM to :zoviet*france:.
Café OTO is an unassuming warehouse space with no stage, no green room, and no permanent seating. Chairs are set up in a horseshoe around the performers, creating intimate encounters between audiences and musicians. Instead of a sign on the building, a set of wide windows announces to the street what is happening inside. "If one was to characterize the space and its essential quality, that's kind of it in a weird way," says Fielding Hope, senior producer at OTO, on a video call. "That it is breathing into the outside, that there's a connection with the outside."
This openness describes OTO's ethos as well as its physical design. "I think an important thing about the venue is not to enforce enclosures as such," Hope continues. "We need to stay open as a philosophical thing. We never wanted to crystallize into a free improvised music or free jazz venue. It needs to question itself constantly, but also remain in dialogue with things around the area and the rest of the world."
Though OTO does host a number of free improv and jazz concerts, its calendar includes artists from a range of genres: New Zealand rockers The Dead C or Chicago footwork star RP Boo are as quick to play the space as improv and jazz legends like Evan Parker or Joe McPhee. There is certainly an aesthetic uniting OTO's program, but describing it is a daunting task. OTO's website calls the space "a home for creative new music," while its Twitter account states it is a "new music venue." "I've always thought 'Okay, I can maybe deal with that being written down,'" says OTO's digital archivist Abby Thomas on the video call. "Because it's new to me, new to the people that are putting it on, new to the people that are making it. It feels like that is the important bit."
"But also, 'new' doesn't necessarily mean freshly made," adds Hope. "We could put on something like a performance of a 19th-century composer, but it is a new idea in the space." Hope and Thomas constantly discuss OTO's program with owners Dunbar and Yamamoto as well as the venue's sound engineers, volunteers, and bar staff, who know OTO better than anyone. Café manager Midori Ogata, for example, has been at OTO from its earliest days and has been a guiding force in its evolution. This deep familiarity with the space and its history ensures that the concert schedule never repeats while still retaining a strong identity.
Residencies at OTO, in which a performer plays three or four consecutive dates, are key to ensuring that the program maintains an element of surprise for the venue's staff and regulars. "You get this feedback between audience and players by the end of the residency or towards the second or third day. The energy of a repeated audience pushes things in a way," says Thomas. Artists are encouraged to embrace risk when planning their sequence of concerts. "If it's a total mess and a massive failure, it's fine," Hope says. An upcoming residency with legendary experimentalist Keiji Haino provides a perfect example: Haino will perform with a choral assembly and a new music ensemble, neither of which he has done in his nearly 50-year career. "What he's doing over those three days is extremely fucking weird," laughs Hope. "It could be an absolute disaster or be amazing. I think that's way more in tune with what residencies should be."
OTO hosts musicians from around the world for residencies as well as one-off concerts. "We want to be as international as possible," says Hope. "I think part of OTO's mission should be to represent non-Western hegemonic forms of this strange music." As a venue devoted to fostering international connections, OTO is deeply involved in the fight for the right of musicians to travel as workers. Though Brexit has complicated the situation, Hope is quick to point out that the issue is a longstanding one that should not be framed with regard to the European Union. While visas for performers from North America, South America, Australia, Japan, and South Korea are relatively simple to obtain, artists from Africa, Russia, India, and China face an exclusionary and expensive process. Hope estimates that 30–40% of artists have had their visa applications rejected during his tenure at OTO. These obstacles lead to costly delays or even cancellations, causing some artists to forego shows in the UK entirely.
OTO's efforts to bring international artists to London create opportunities for local musicians as well. "There is an element of pairing local people with international touring artists that they might never have come across," explains Thomas. "Quite an important ingredient in the residencies is saying, 'Would you want to try this with these local musicians that we've got a long-standing relationship with?'" Often a group of musicians will play together for the first time at OTO, making the venue a catalyst for unexpected collaborations. These pairings have resulted in long-lived projects such as the late, great German saxophonist Peter Brötzmann's group with the English rhythm section of John Edwards and Steve Noble.
The likelihood of seeing a rare collaboration or an unusual residency keeps a certain type of listener coming back to OTO. "There are members that come almost as regularly as the staff. When you can surprise them, or it feels energetic in the room for them, that's when I feel like we've done a good job," says Thomas. In addition to this devout audience, they are also eager to invite newcomers. A no-questions-asked concession membership for students and low-income or unwaged people has encouraged a new generation of curious audiences. "We'd rather people were in the venue looking at stuff that we've worked hard to put on than staying home because they can't afford it," she says. "And I do think it's changed the membership. It feels that there's younger people coming through."
In the 15 years since its founding, Café OTO has seen drastic changes to its neighborhood in Dalston. "No one knew where OTO was or what Dalston was, really, right at the start," says Thomas. "It's massively changed, and it feels like a bit of an institution now." Dalston has become a nightlife spot, but many smaller businesses have been forced out by rising rents while venues have suffered from Hackney Council's restrictions on operating hours. "The council and the police pushed out a lot of the really important clubs around there, so we're actually one of the last surviving venues in Hackney," Hope says.
OTO has survived because of smart financial maneuvering—including signing a long-term lease before the area boomed—but particularly on account of the niche that it fills in the larger London scene. Anthony Chalmers, a concert promoter who has helped organize shows at OTO since it opened, attributes the venue's success to its "consistent programming of brilliant music," which has allowed them to slowly build an audience. John Chantler, who was senior producer at OTO until 2014, writes via email that "I think it's good not to attribute any particular genius to OTO for its longevity. People need it—OTO respects that (maybe therein lies the genius?)—and that is why it continues to exist."
For musicians, OTO has become a destination because of their support for artists' ideas and the trust that the audience places in their programming. For Tom White, who premiered his first 8-channel piece "No script on set." there, "taking risks with new set-ups at OTO doesn't seem quite so daunting" as at places with less flexible sound systems and engineers. They've kept the same experimental ethos "despite growing as a venue with an established, hungry audience." Che Chen of 75 Dollar Bill, who recorded a live album at OTO in 2019, agrees. "There's a lot of trust between the audience—who know that even if something they've never heard of is playing at the venue it'll probably be interesting—and the venue—who trust the audience to be able to handle programming that is going to be eclectic and sometimes obscure but always of a certain caliber or seriousness of intention."
Of course, the best test of the quality of Café OTO's programming is its staff, who frequently return to the venue after shifts at work so as not to miss a concert. I ask how often Thomas and Hope attend shows at OTO. "Oh, I was there last night," laughs Thomas.
---
Café OTO's in-house label OtoRoku, which releases live recordings from OTO as well as selected archival works, has recently made their catalog available on Bandcamp. Below is a chronological selection of live recordings that highlights the breadth and depth of OTO's concert program.
Thurston Moore was a very loud supporter of—and performer at—Café OTO even before he relocated to London in 2013. After he moved nearby, his presence at the venue increased along with his volume (in short order, he blew two sets of speakers in their Fender Twin amplifiers). Vi Är Alla Guds Slavar comprises two excerpts from a 2012 residency that Moore performed with Swedish saxophonist Mats Gustaffson. Moore met Gustaffson in the early '90s in Stockholm when he asked a young clerk at a jazz shop for albums by someone named Mats Gustaffson. "That's me," the clerk replied, and they have worked together since. These two slabs of grisly noise attest to their long collaboration, with Moore's guitar melding seamlessly with Gustaffson's sax and electronics as the duo explores harsher and harsher terrain in lockstep with one another. Luckily, the amps survived this time.
Kan Mikami, John Edwards, Alex Neilson
Live at Café OTO
Merch for this release:
Vinyl LP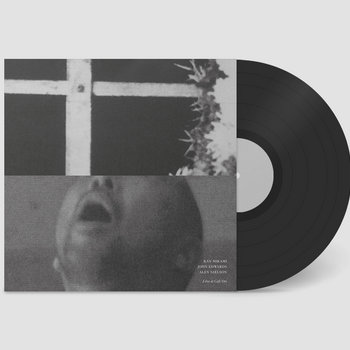 Live at Café OTO is exemplary of OTO's tendency to pair unlike artists to great effect. Kan Mikami, a Japanese folk singer known primarily for powerful solo guitar and vocal performances, plays on this 2013 set with John Edwards and Alex Neilson. Neilson's clattering drums and Edwards's propulsive bass lay the groundwork for a set of blistering blues workouts as Mikami howls, keens, and growls. His charismatic performance communicates loss, longing, anger and acceptance even across the language barrier, as witnessed by the audience's frequent outbursts of applause. This recording is a rarity in Mikami's oeuvre, as his collaborations tend to be with other Japanese out-music stars like Keiji Haino or Toshiaki Ishizuka, but it proves how fortuitous encounters can produce transcendent collaborations.
Merch for this release:
Vinyl LP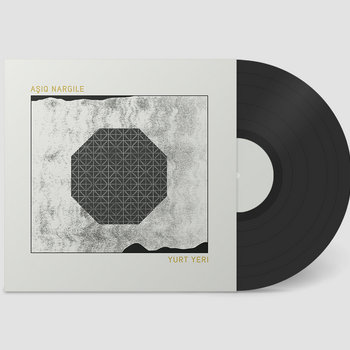 A principal goal of OtoRoku and of OTO's digital archive is highlighting music that may otherwise go undocumented. A case in point is Yurt Yeri, so far the only release by the Georgian aşiq, or bard, Nargilə Mehtiyeva. As one of only a few women aşiqs, Nargile hopes to teach the traditional Turkic art to a new generation. She plays the saz, a long lute, while singing dastans, or epic poems. After being discovered by ethnomusicologist Ben Wheeler and anthropologist Stefan Williamson Fa in Tbilisi, Nargile was invited to tour the UK in 2014. Her first stop was Café OTO. "When I first came to London and got out of the plane and saw where I was, I thought to myself, 'What am I doing here? How will the people here understand my music? Am I crazy?'" Nargile explains in an interview. "Then when I first went on the stage [at Café OTO] I was so nervous, I played so quietly. Then I saw how the audience reacted, how people listened so carefully and then applauded after, it gave me a lot more confidence and strength." Yurt Yeri is the record of that performance. If she was nervous, there is no sign of it here: these eight songs feature Nargile's powerful renditions of dastan epics as well as her own lyrics, backed by intricately beautiful runs on the saz.
Peter Brötzmann / William Parker / Hamid Drake
Song Sentimentale
Free jazz legend Peter Brötzmann played Café OTO with several different lineups in the last decade of his life. This set with powerhouse rhythm section William Parker and Hamid Drake, culled from six sets across three cold days in January, 2015, showcases the full range of his singular style. Having played as 3/4 of Brötzmann's Die Like a Dog Quartet throughout the '90s as well as in other configurations, the trio has an immediate and compelling rapport. Brötzmann usually leads with shrieking blasts ("Shake-A-Tear") or slow-simmering solos ("Dark Blues"). The most unusual track here is "Dwellers in a Dead Land," in which Drake plays a loping beat on frame drum while Parker supports with a bouncy, repetitive bass line, building tension until Brötzmann enters with a soaring sax line. Brötzmann, Parker, and Drake all have vast discographies featuring collaborations with every luminary in free jazz; this is a standout entry in each of them.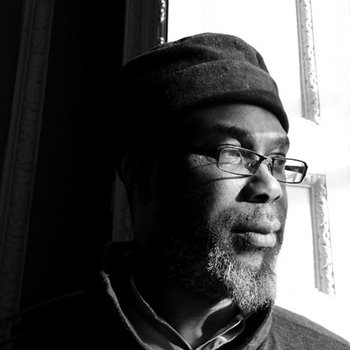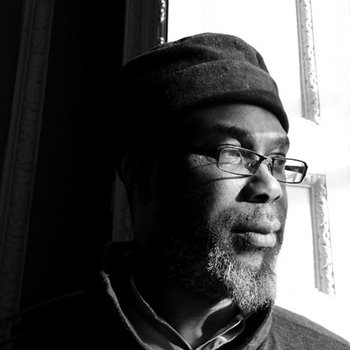 Pat Thomas is a veteran collaborator with OTO mainstays like Seymour Wright, Paul Abbot, and Will Holder as well as a member of [Ahmed], but he's just as enthralling as a solo pianist. "Pat's solos are in this very particular historical, sonic, and geographic dialogue with Café OTO and Dalston. It feels like it's a London thing—the Caribbean and the Black avant-garde and his own religious views as a Muslim are in there," says Hope. This 2015 solo set, named after the "elephant clock" invented by 12th-century Muslim artist and engineer Ismail al-Jazari, consists of four extended improvisations in which Thomas summons sound directly from the piano's strings as well as its keys. Unpredictable in its variety but consistent in its quality, The Elephant Clock exemplifies his dynamic, shapeshifting style.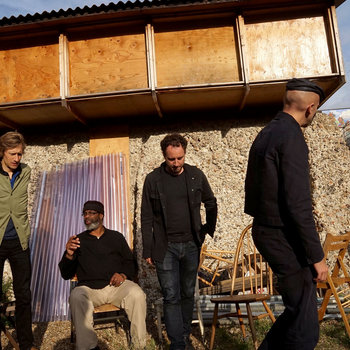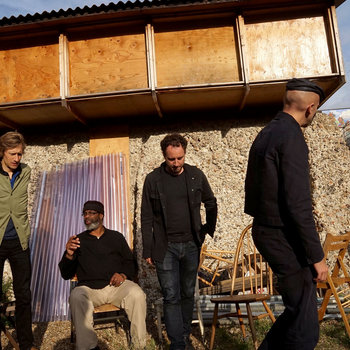 The group [Ahmed], consisting of Pat Thomas on piano, Joel Grip on bass, Seymour Wright on saxophone, and Antonin Gerbal on drums, chose a rather odd constraint for their music. They only perform the works of Ahmed Abdul-Malik, a bassist and oudist who played with John Coltrane, Thelonious Monk, and others as well as leading his own bands in the '50s and '60s. In their re-workings of Abdul-Malik's songs, they extend and exaggerate them into something entirely new. For instance, their 2019 performance of the track "Nights on Saturn" at Café OTO turns a seven-and-a-half minute song into a 40-plus minute marathon. Super Majnoon consists of two LPs, one recorded at the Empty Gallery in Hong Kong (tracks one and two) and the other at Café OTO (tracks three and four). The OTO recording of "El Lail [The Night] West" transforms the gentle melody of the original into a relentlessly repetitive, percussive blast of tightly controlled chaos. By the end of "Part 1" it sounds as if they have deconstructed the song entirely; "Part 2" demonstrates how much further they can go before putting the pieces back together again. The digital version adds two 40-minute tracks, making Super Majnoon the definitive statement from one of the most formidable bands to play OTO.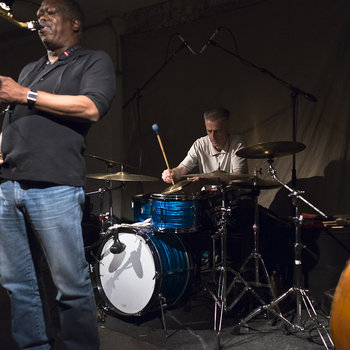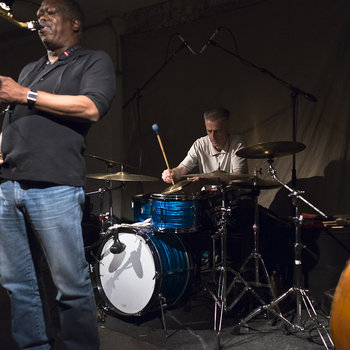 Merch for this release:
Compact Disc (CD)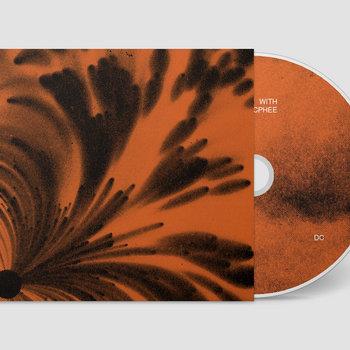 "That's one of the best bands to come out of OTO," Thomas says of Decoy, the trio of John Edwards, Steve Noble, and Alexander Hawkins. For AC/DC, they reunited with saxophonist and pocket trumpet player Joe McPhee for two sets that closed out his four-day residency in 2019. It was a joyous occasion, celebrating a successful series of concerts as well as the group's first recording together since 2011's Spontaneous Combustion. It's as if they never missed a beat as McPhee leads the band through free jazz workouts that are by turns raucous, soulful, and funky. Just as important, though, was the interaction between the performers and a tuned-in audience. Hope remembers that "It just felt incredible in the space. Everyone collectively, staff and audience and just random people, were all losing their shit after that. It's a really amazing thing when that happens."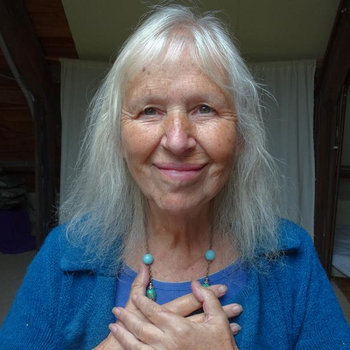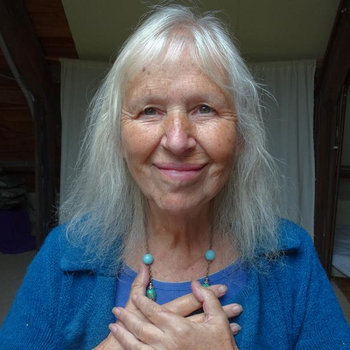 Merch for this release:
Vinyl LP, Compact Disc (CD)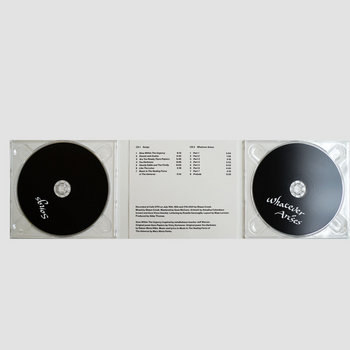 "There are people that have come to the space and not only performed what they do and performed with other people really well, but also responded to what OTO is and who actually runs it," says Thomas, "with a deep empathy for the people that work behind the scenes." Maggie Nicols is at the top of that list. Her live album Are You Ready? is unusual in that there is no audience; deep into the Covid-19 lockdowns, OTO invited Nicols to perform solo at the piano to an empty venue. On the long improvisational sequence "Whatever Arises," Nicols finds her footing in the space: "Move through discomfort rather than be derailed by it/ This moment, this time, this place," she intones, before an extended piano and vocal improvisation. This is the prologue to a suite of half-remembered, half-improvised songs in which Nicols is guided by instincts honed during decades of improvisation with the Spontaneous Music Ensemble and the Feminist Improvising Group. No mistake is truly a mistake, as she adapts to her own playing in a dexterous display of wit and musicality. This intimate recording captures Nicols as bravely vulnerable, alone but seeking the connection of an imagined audience.
Sophie Cooper's 2019 piece "Intact" explores the issue of family estrangement via quotations sourced from a charity helping adults in that situation. Voices overlap and phase out of sync until they dissolve into a claustrophobic brass breakdown, only to return from the noise slower and more insistently. Cooper returned to the theme for "Lean In," composed during a residency at OTO's Project Space for the venue's eight-speaker surround sound system, in 2022. The piece starts with radio static dialed in on-site—a fitting symbol for the breakdown of communication across distance—from which voices gradually become intelligible. Gradually a refrain breaks through: "I have been thinking of making contact even though I know this is only because of the lockdown and I don't normally think or feel like this," encapsulating how the themes of estrangement and alienation have taken on an added dimension in the changed context of the pandemic.
Merch for this release:
Vinyl LP, Compact Disc (CD)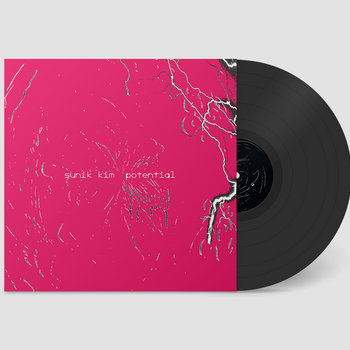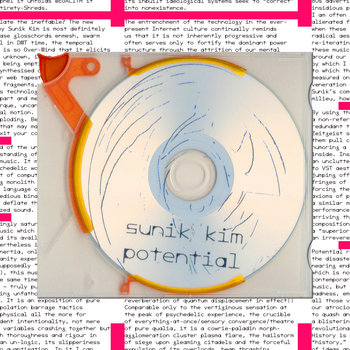 OTO takes seriously its role as an incubator of younger talent, as evidenced by recent commissions for OtoRoku. Sunik Kim's output has been guided by their relationship to OTO, creating what they call a "'feedbacking' mechanism" in which they "present work encouraged and cultivated by OTO at the space itself, and then fold those recordings back into my releases." When OTO reached out to commission an album for their lockdown-inspired TakuRoku label, Kim suggested a film instead. Motivated by OTO's acceptance of the project and its reception, Kim followed up with their first album, Raid on the White Tiger Regiment, collaged from iPhone and Zoom recordings of live performances at OTO and Counterflows fest. "Potential feels like a culmination of this collaborative and encouraging creative relationship, in which there is immense mutual trust around all creative decisions," says Kim. The album, a Henry Cow-inspired, MIDI-controlled frenzy, is always in the midst of becoming something else, rushing towards a future whose potential seems perpetually on the verge of slipping away. It's impossible not to get caught up in it as it speeds by.
[Sunik Kim has contributed to Bandcamp Daily in the past – ed.]