BEST ELECTRONIC
The Best Electronic Music on Bandcamp: June 2022
By Joe Muggs · June 30, 2022
There are a lot of vocals in this month's selections—a lot of straight-up songs. There are eerie '80s vibes from Toronto, sardonic folk-hop from Vancouver, hints of Fleetwood Mac in Ibiza, gentle musings from Oakland and Montpelier, and high drama from Berlin. There are also various flavors of MCing from the UK, South Africa, and Kenya, and some Latin carnival joy. But if you like your electronics just electronic, don't fret! We've got airborne drum & bass and techno, abstract Japanese footwork, and some dark ritual house music from the heart of Manchester's most bohemian dances.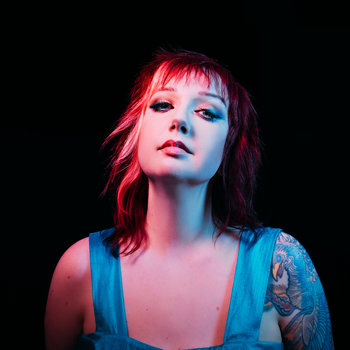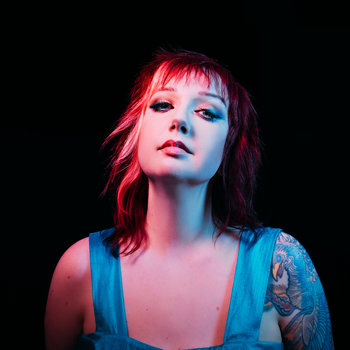 In which Vancouver singer-songwriter-producer Bryan casts an arch gothic eye over the absurdity of existence to a crisp and swinging folk-trip-hop rhythm. The results are reminiscent of the classic '00s experiments from Various Productions, with a dash of Clannad at their most sinister, and a delightfully fresh crunch to the claps. On the remix, LA-based underground Zelig David Harrow flips the song with a bubbling modular synth backing, turning its trippiness up to a macrodose.
London label Reel Long Overdub has built a sound that doesn't fit into any obvious scene, but is definitely recognizable nonetheless. This latest compilation encapsulates it perfectly: while there are rhythmic diversions into house, UK garage, half-step drum'n'bass, and synthwave, what you actually notice first is a shared fizziness in the synths and a soulfulness in the chords. Even without knowing anything about the artist, there's a sense that this is a musical friendship circle, all of them meeting at the same party.
Merch for this release:
T-Shirt/Shirt, Compact Disc (CD)
There's no stopping Mike Paradinas. In addition to marshaling Planet Mu's consistently radical catalog, he's issued eight releases in the last year—and that's before we get to the upcoming 25th anniversary of his breakthrough album as µ-Ziq, Lunatic Harness. And the releases aren't lacking in quality, either. This has all the µ-Ziq signatures of crazed jungle breaks and pretty melodies, but the melodies are alternately sweeter and more mournful than ever, and the synth tones sound entirely fresh, rivaling the world of deconstructed club producers half his age.
Merch for this release:
Vinyl LP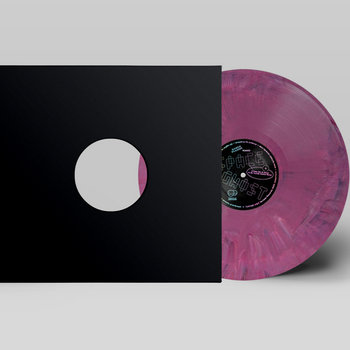 Oakland-based Space Ghost's relationship with the Copenhagen label Tartelet has been fruitful, with three albums in as many years—and now, this absolutely gorgeous remix collection. This is real sunrise-after-the-rave stuff, with deep house in both ultra high tech and more retro versions, as well as laid back street soul, Balearic-sounding breakbeats, and digital dub rhythms, with luxurious layers of piano and murmured and crooned vocals.
English duo Zero dB's self-explanatory 2006 album Bongos, Beats & Basslines was rich with secret weapons for DJs—particularly, the carnival house of "A Pompa Girou," which goes down a treat even now. So it's no wonder Scottish DJ Austin Ato has given it a polish for a new generation. He's essentially kept all the Latin percussion, piano, and vocal elements intact, but techno-ed up the rhythm and structure. Some of the quirks are sanded off, but what it misses in idiosyncracy, this remix more than makes up for in breathtaking momentum and sheer joy.
An Egyptian-Saudi-British producer, a Kenyan vocalist rapping in Swahili, a large helping of old-school New York post-punk and electro, a sprinkling of gothy drama a la The Cure, and scratchy snippets of Indian movie soundtrack—yet at no point does "Got Your Number" feel like "fusion" in any sense. Rather, it's just a left-field party banger, operating confidently in a space of its own. But then, that's The Maghreban all over: hugely rich in influences but when it comes to the execution, prizing what works in the moment. This bodes very well indeed for his upcoming album Connection.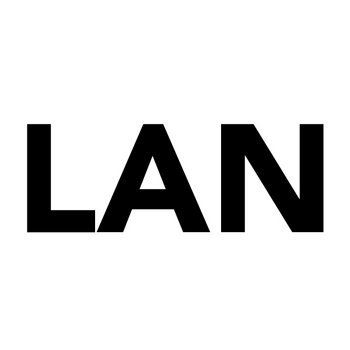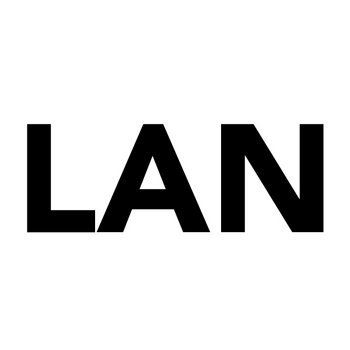 Merch for this release:
Vinyl LP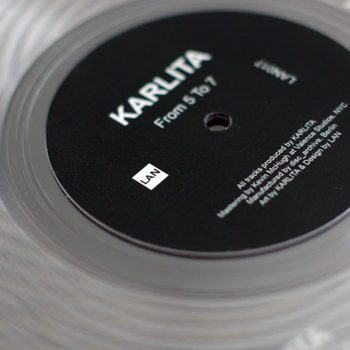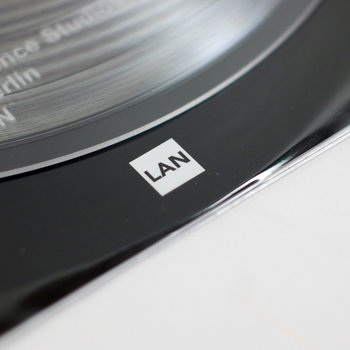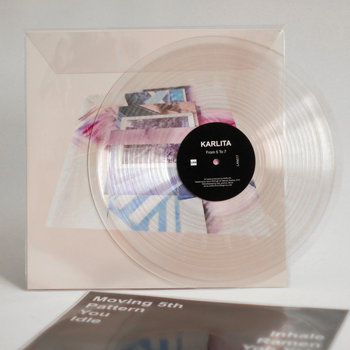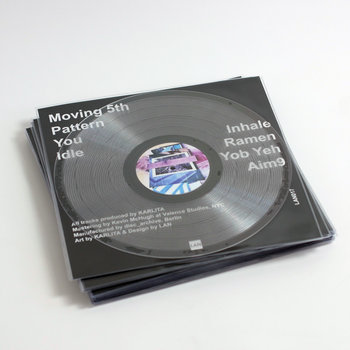 Whether operating at 160bpm or, as here, way lower tempos, Karlita from Montpelier, France doesn't like to over-egg things. A drum machine rhythm, some minor chords, her own distant vocal insinuations—what more do you need? As well as some low-down hip-hop lope, there's a lot of UK garage shuffle here; but the overwhelming mood is not of the dancefloor, but of drifting through cities behind blacked-out glass, or smoking cigarettes on nighttime rooftops.
Michael J Blood
As Is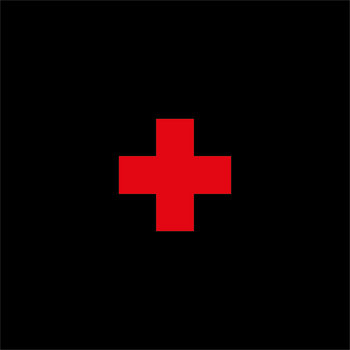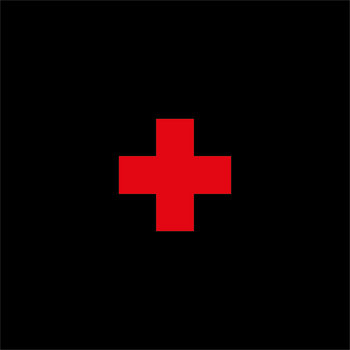 Merch for this release:
Cassette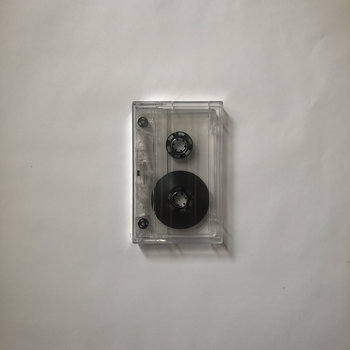 Sitting at the very hard of the super-localized Manchester scene, where house and garage share space with experimental noise and rap, and cassettes are at least as important as CDJs, the elusive Michael J Blood continues to pump out dark house brilliance. The 13 tracks here are a little bit Detroit, a little bit Kingston, and a lot Chicago—but before all that, they're about the eternal now of the strobe-lit small hours. Every so often, you might spot similarities to the lo-fi crunch of L.I.E.S. releases; but for the most part, whether the tracks are two minutes long or 12, a borderline mystical hypnosis sets in, where nothing else matters besides the repetitions themselves.
Crash Riddim pays tribute to the Jamaican "riddim LPs" of the '80s and '90s, its untold guest vocalists each offering their own take on a single rhythm track, and even getting veteran reggae artist/designer Tony McDermott for the '90s-style artwork. But the sound here is up to date. Scratcha's beat is a tribute to his love of South African amapiano and gqom, and the vocalists span dancehall, grime, and hip-hop, showcasing a spectacular range of UK, Ghanaian, and South African talent. There's also a lush take from Brit-soul vocalist Roses Gabor and a hypnotic one from Mozambican singer Samito. All told, this is a treasure trove of Afro-diasporic dancefloor brilliance.
Merch for this release:
Vinyl LP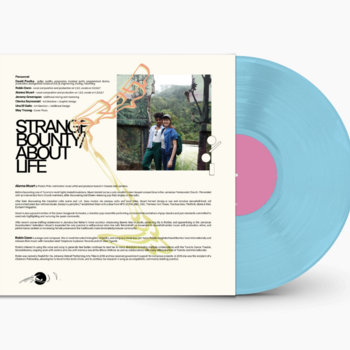 Toronto's David Psutka is a long way from the club rhythms of his work as EGYPTRIXX here. We're in a world of strange '80s art-pop, with hints of Tangerine Dream soundtracks, Kate Bush, and Talk Talk. But everything is viewed through a broken mirror, the rhythms and synth warbles unexpectedly jolting or tesselating, with the vocals of Robin Dann of Bernice and Alanna Stuart of Bonjay haunting the illogical landscape. It's a little bit Stranger Things but much, much… stranger.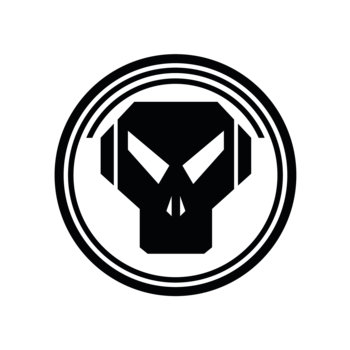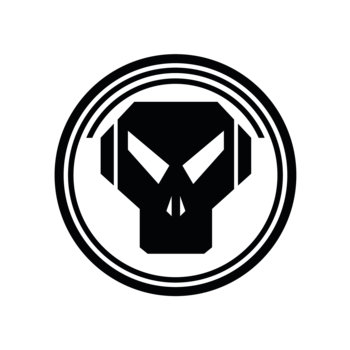 Metalheadz keeps their extraordinary release schedule going, never veering from the razor-edged drum'n'bass template that Goldie and co. established in the mid '90s, yet still finding great variety in that. Here, in between a dense rhythmic pile-up from Australian Jaice and high melodrama from Canadian NC-17, comes five tracks of really remarkable finesse from British producer Trex. Where often extreme studio craft can occasionally turn drum & bass a bit Hollywood, Trex knows to keep the groove paramount; however much tweaking he does, it's always compelling. Like the best of this style, this is like being on the bridge of a starship heading into hyperspace.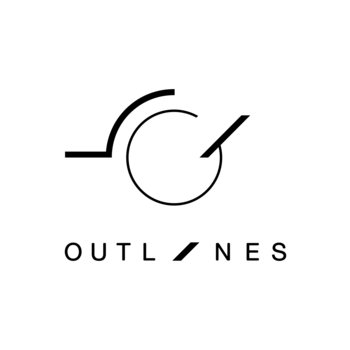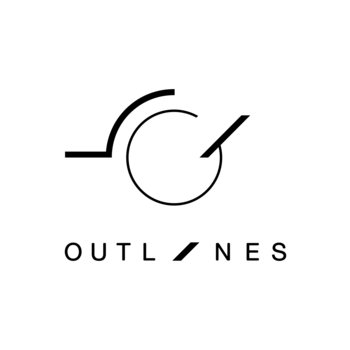 Merch for this release:
Cassette
The label outlines, from Wroclav, Poland, is one of the most important when it comes to supporting the creative possibilities of the 160bpm rhythms radiating from Chicago footwork —and that goes double for its even more experimental offshoot, guides. otomoni is an exploratory artist from Kobe via Tokyo who has fused the complex beats of footwork into all kinds of sounds—even pop and metal. But here, he is ultra-rarefied, creating gossamer networks of found sound, vocal snippets, and oozing synths, with a 160bpm pulse constantly ticking away in the heart of it all.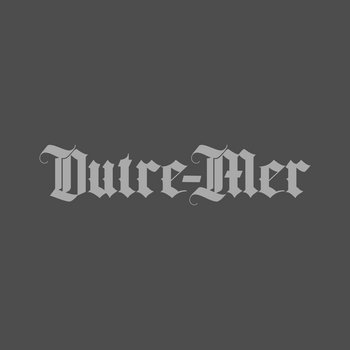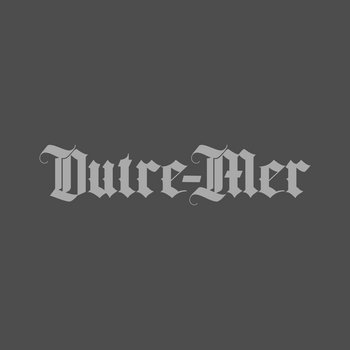 This is something: Truly a supergroup effort led by Sean Johnston (the late Andrew Weatherall's DJ partner in A Love From Outer Space) and featuring Andy Bell of Ride and Oasis on guitar and Green Man Festival founder Jo Bartlett on vocals, among many other underground luminaries. The original is a country-folk indie-dance pop chugger, with more than a hint of Fleetwood Mac in Bartlett's lead melodies; the Rico Conning Mix is a 12-minute Ibiza sunset epic, complete with a sax climax. But it's Johnston's own dub mix that wins the day: A big, warm-hearted groover that you never want to end.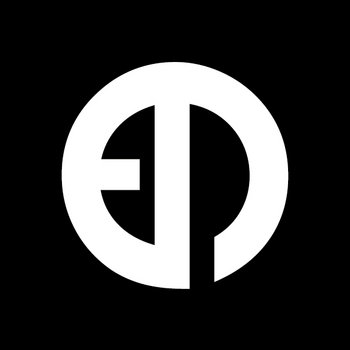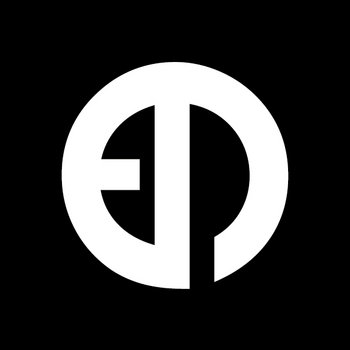 For however much identikit "business techno" has devalued the genre, straight-ahead, four-to-the-floor, loop-based machine music still has the power to get you right there. Witness Dutchman Komo B, whose first two tracks here capture that magic euphoric feeling of a whole club lifting off into the stratosphere: Not in a blindingly obvious "peak intensity" sense, but with grooves that simply know how to fly. "Alone Together" captures another club mood: When people are atomized, dancing in worlds of their own.
Merch for this release:
Vinyl LP
Marco Freivogel is a star of leftfield German electronics, and with good reason. His tracks have always had huge compositional ambition and emotional range, and the eight here push that further still. Adding his own vocals to songs that have a grandiose dramatic sweep in their dynamics, he hints at the arena-sized indie-rock-meets-techno of fellow countrymen Moderat—or even towards Depeche Mode at their most considered. But he doesn't overdo it. Each song expresses a coherent idea, even as you can imagine them performed on the world's biggest stages.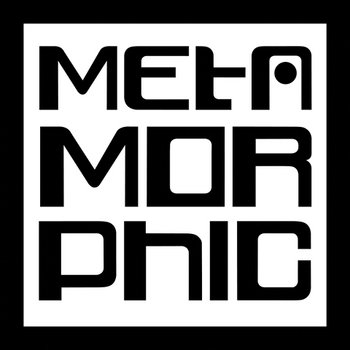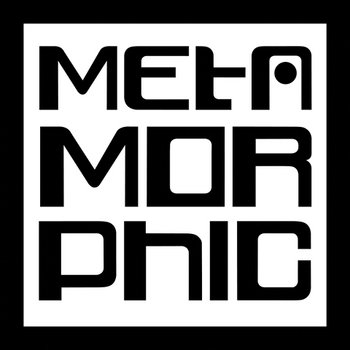 Merch for this release:
Vinyl LP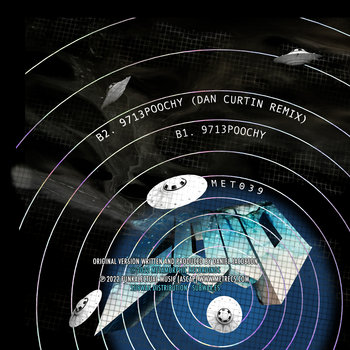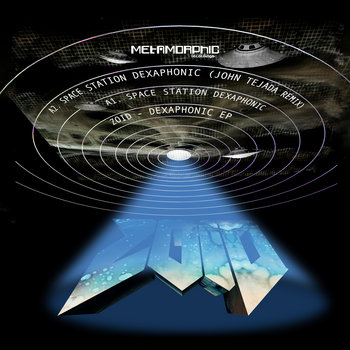 Detroit-style techno has always fused easily with jazz, but it's been a little while since it did so as joyously as these tracks from Dubliner ZOID. "Space Station Dexaphonic" is pure bliss, with lavish piano chords and a monophonic synth solo darting around like a dancing laser. "9713Poochy" is altogether more machine-focused, its funk found in great blurts of bass and crunching 909s, but just as sophisticated as its smoother partner. John Tejada keeps all the smoothness of the former in his remix, while Dan Curtin strips the latter's heft away and exposes how nimble its rhythms really are.