BEST ELECTRONIC
The Best Electronic Music on Bandcamp: February 2022
By Joe Muggs · March 02, 2022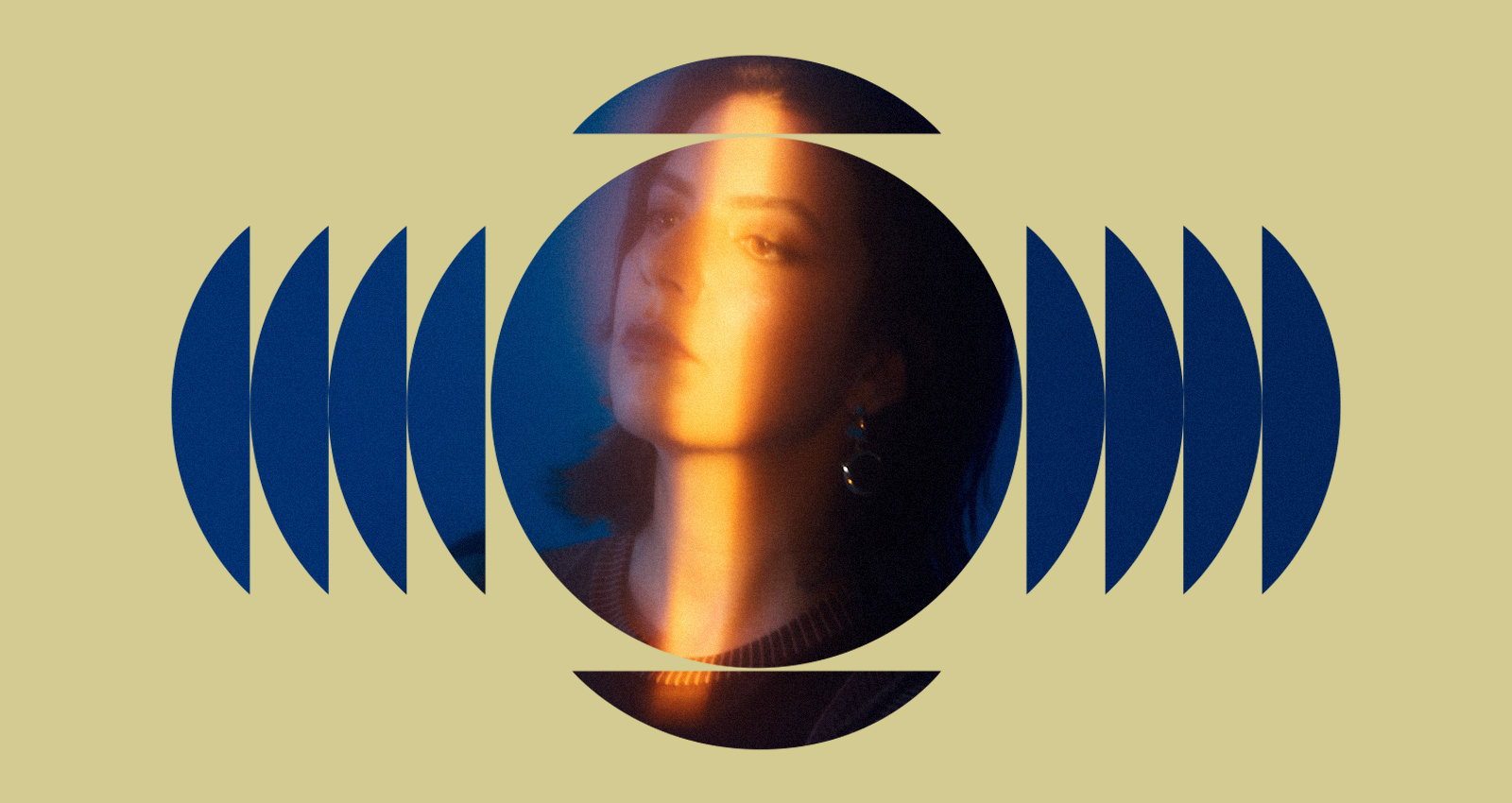 No big spiel this month, just a reminder that culture—and especially subculture—matters more than ever in times of crisis. It is something that bonds us in the realest of ways, reminding us that we are part of one world. It reminds us that the human spirit in all its glory is the opposite of what the authoritarians want. Music alone won't save you from anything but silence. But the cultures we build around it are real, are important, and can help us believe that better futures are possible—even when all seems darkest. The records in this month's roundup offer real cross-cultural connections, real innovations, and reminders that sometimes just cutting loose can be a powerful thing.
The '80s revival in dance music has now lasted twice as long as the actual '80s—which is fine, as long as it keeps bringing us records as sublime as this gliding electropop wonder from Bay Area born and raised badass Louie Elser. A collaboration with Succo Sounds boss Stylolive, it's a stunningly elegant expression of the need to escape the screen-bound life that lockdown created.
Plenty of people are digging into early '90s trance these days, but few labels get to its functional essence as well as Optimo Music. So they're a natural fit for Belgian-Tunisian producer Sara Dziri, who perfectly captures that vintage dancefloor energy (and its roots in earlier Eurodance styles) in her fierce arpeggios and dramatic builds and drops. She also adds an altogether refreshing take on those early trance records's often cheesy exoticism, with an unexpected but deeply moving dulcimer-like instrument that periodically floats across the beat.
Two of the biggest champions of the endlessly fertile South African dance scene in the UK are Hyperdub affiliate Scratcha DVA and BBC 6Music DJ Jamz Supernova. So it was probably inevitable he'd end up on her label Future Bounce at some point. And what a release to debut with! This is the deepest Scratcha's gone yet into the South African amapiano sound, and he has absolutely mastered its smooth textures, long builds, and fathomless sub bass. "Hard" is pure, rolling, minimalist hypnotism, while "Siyobonga" puts the vocals of DemiMa to good use on a track that connects the dots across 35 years of house history, from Fingers Inc. to amapiano. It's the sultriest thing you'll hear this month.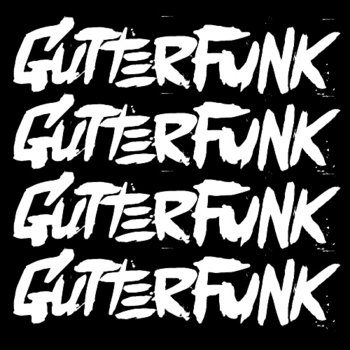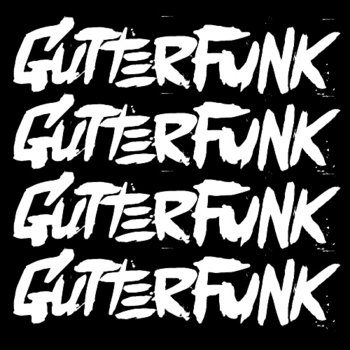 Merch for this release:
Vinyl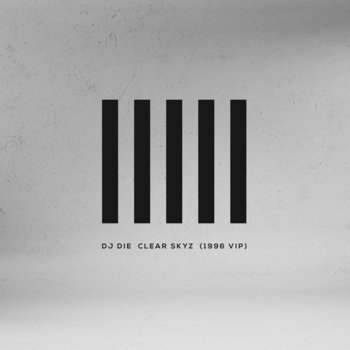 DJ Die's original "Clear Skyz" was one of the foundational tracks of jump-up drum & bass at the moment it began pulling away from its jungle roots and moving towards a rhythmically simpler kind of rave energy. This long-lost VIP version, which was made for Die's own DJ use, still radiates that wild-eyed energy—maybe even more so than the original version. It has fiercer, denser drums that drive the unmistakable, irresistible bassline into your brain even harder.
GRANDMIXXER
XXXV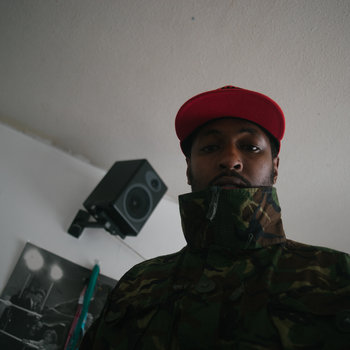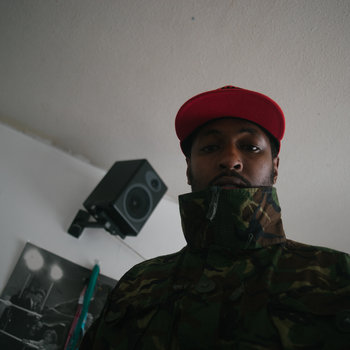 London mainstay GRANDMIXXER's mission to make grime cosmic continues on these two lengthy tracks. But cosmic doesn't mean atmospheric: "Block Song Dubplate" relentlessly repeats what sounds like two notes of black metal guitar alongside discordant synths and vicious snares, while the beatless "Quest Dubplate—Starship Mix" starts with piercing synthetic strings and builds up to eerie hollow bass tones over 10 minutes. Both are intensely bleak, but endlessly compelling.
When she started out, Inês Borges Coutinho's productions had a back-to-basics approach, finding the very simplest core structures of acid house and early UK rave and employing them to devastating effect. But her latest album represents a quantum leap in complexity. Across 10 tracks, she touches on jungle, ambient, deconstructed club, and a whole lot more, and her rhythmic and production finesse is truly extraordinary. But she's lost none of her directness: starting every title with the words "Música para.." ("Music for…") demonstrates the strong sense of purpose here.
The title of this 18-minute piece by Toronto's Daria Morgacheva is peculiar, because its ambient stretches and chattering percussive digressions are, in fact, deeply comforting. At the same time, there's always something going on that will send your brain off on new tangents. So maybe that's what she's getting at. And even though it's comforting, it's—thankfully—the opposite of analgesic, put-you-to-sleep chillout.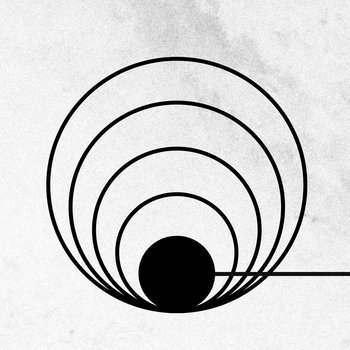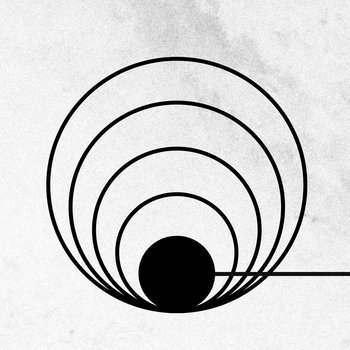 Merch for this release:
Vinyl LP
Londoner Forest Drive West is becoming one of the finest proponents of the kind of trippy, shamanic, percussion-led sound that exists in the interzone between Italian techno professor Donato Dozzy and the Britsolian dubbiness of Livity Sound. He's in top form on these eight-minute tracks. The oppressive, jittery humidity of "100m" with DB1, and the glossy, steady techno groove of Recursion with Localhost are both gems. But it's the mindbending and heartstring-tugging dub floatation of "Anchor" that's the real attraction here and makes this one of the greatest releases of the year so far.
The juke/footwork sound has always had a youthful energy, driven by kids with a taste for the raw and weird who had been ostracized from Chicago's older, smoother house scene. But it never lacked sophistication, and recent records by key players like DJ Manny and Jana Rush have shown just how finessed it can be without losing its edge. Second-generation producer DJ Hank—originally from North Carolina, but an adopted Chicagoan—is running with it. This gorgeous EP has hints of Japanese new age, UK garage, and more, but always with that unique Chicago propulsion and energy.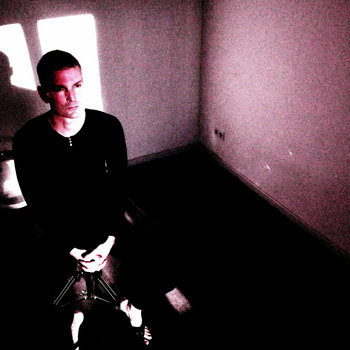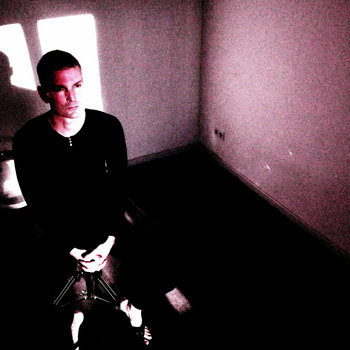 German-born, Portugal-based Burnt Friedman is one of the most original voices in all of electronic music. These lost tracks span 18 years, from 1998 to 2016, and range from soul-jazz to deep electronic dub to Radiohead-ish introspection. But his unique production finesse, hallucinatory atmospheres, and love of weird time signatures help it all to hang together incredibly well as an album. These are proper deep-listening worlds you'll want to explore again and again.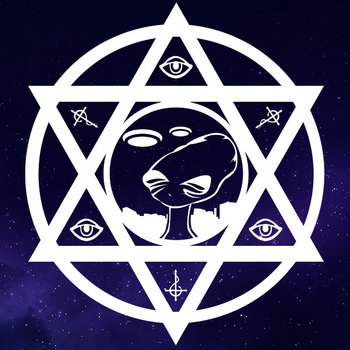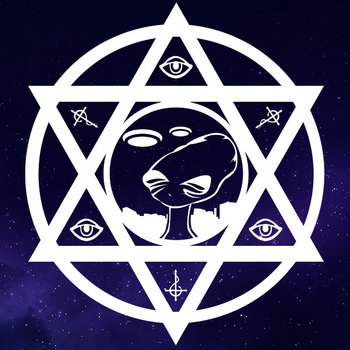 Merch for this release:
Vinyl LP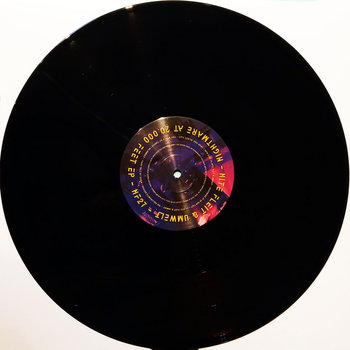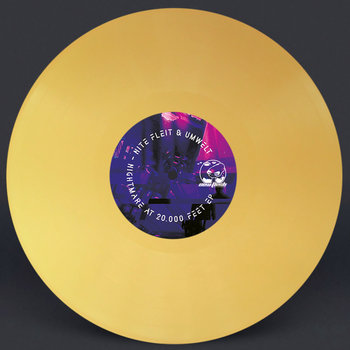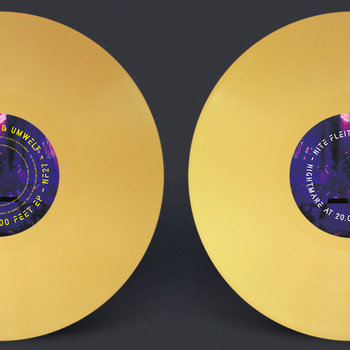 Umwelt, from Lyon in the south of France, is an electro veteran, while Australian-in-London Nite Fleit is a newcomer. But on these distorted, high-velocity grooves, they sound like they've been working together forever. Channeling Underground Resistance at their most furious, and occasionally swerving into dirty warehouse acid techno, this is sweat-your-eyeballs-out maniac rave of the highest order.
Koax The Droid
System
The impossibly prolific New York Haunted label out of Holland just keeps rolling out the acid and electro goodies. Here, Venezeulan skater, b-boy, and street artist Koax Tha Droid creates an alternate universe 1980s with his bass-gurgling, low-to-mid-tempo electro. 100% suitable for breakdancers in silver spacesuits.
If you need a mental salve, vintage ambient and electronic producer Kuma from Vancouver has got you covered. These four tracks are a tribute to the Japanese city he visited as a teenager, and which he credits with his cultural awakening. They are nominally house, at 120bpm, but they feel slower. Their rich, dreamy textures capture a sense of being suddenly alive to the possibilities around you. One of the most individual, and certainly most beautiful, releases of the month.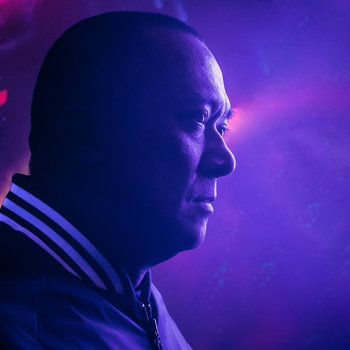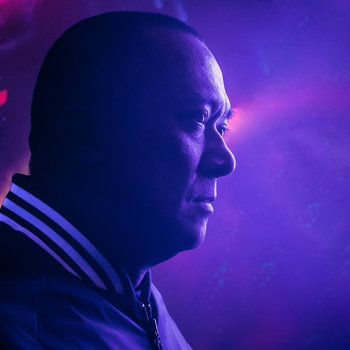 Merch for this release:
Vinyl LP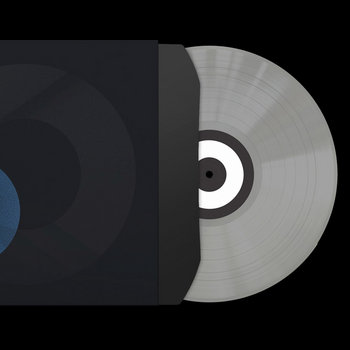 Over/Shadow, effectively a resurrection of the epochally important rave/jungle/drum & bass imprint Moving Shadow, continues its pretty much faultless run. They've released plenty of modern-sounding stuff, but are not afraid to hark back to the past. For their eighth release, they've brought back Moving Shadow mainstay Gavin "Nookie" Cheung for two soulful jungle rollers. "Got Soul" uses '60s-sounding blues and soul samples to fine effect, but it's "Love Less Chaos" with singer Ruth Royall that really hits the peaks. It's a non-stop rush of holy rave sacrament, somehow condensing every human emotion into one mood.
Merch for this release:
Vinyl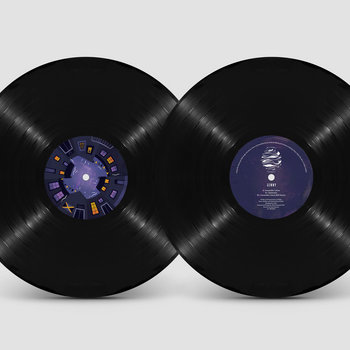 Bristol's DJ Gemmy came to attention in the late '00s, operating in the space between dubstep and grime. After a few quiet years, he's returned to the fray in earnest and has been showing real versatility. Here, he's the closest to pure, deep, dubstep as he's ever been. But there are unique melodic touches and funk flourishes that embellish the minimalism and the take-your-breath-away sub bass drops. A remix of the title track by fellow Bristolian RSD (aka Rob Smith of Smith & Mighty/More Rockers) purifies the dub still further.
Sometimes in the midst of madness, the only thing that makes sense is more madness. So with this in mind—and as a reminder to support Ukranian artists and scenes—here are no less than 40 joyously inventive rave tracks from Odesa's Suck Puck Recordz. Acid, breakbeats, noise, mania, all the things that make life worth living are there, as is an intense punk DIY spirit. It seems pathetic in certain ways, given everything happening. But at the same time, we have to hope these artists will still be able to benefit from our attention, and our love of their ridiculous energy.