BEST CONTEMPORARY CLASSICAL
The Best Contemporary Classical on Bandcamp: June 2023
By Peter Margasak · July 13, 2023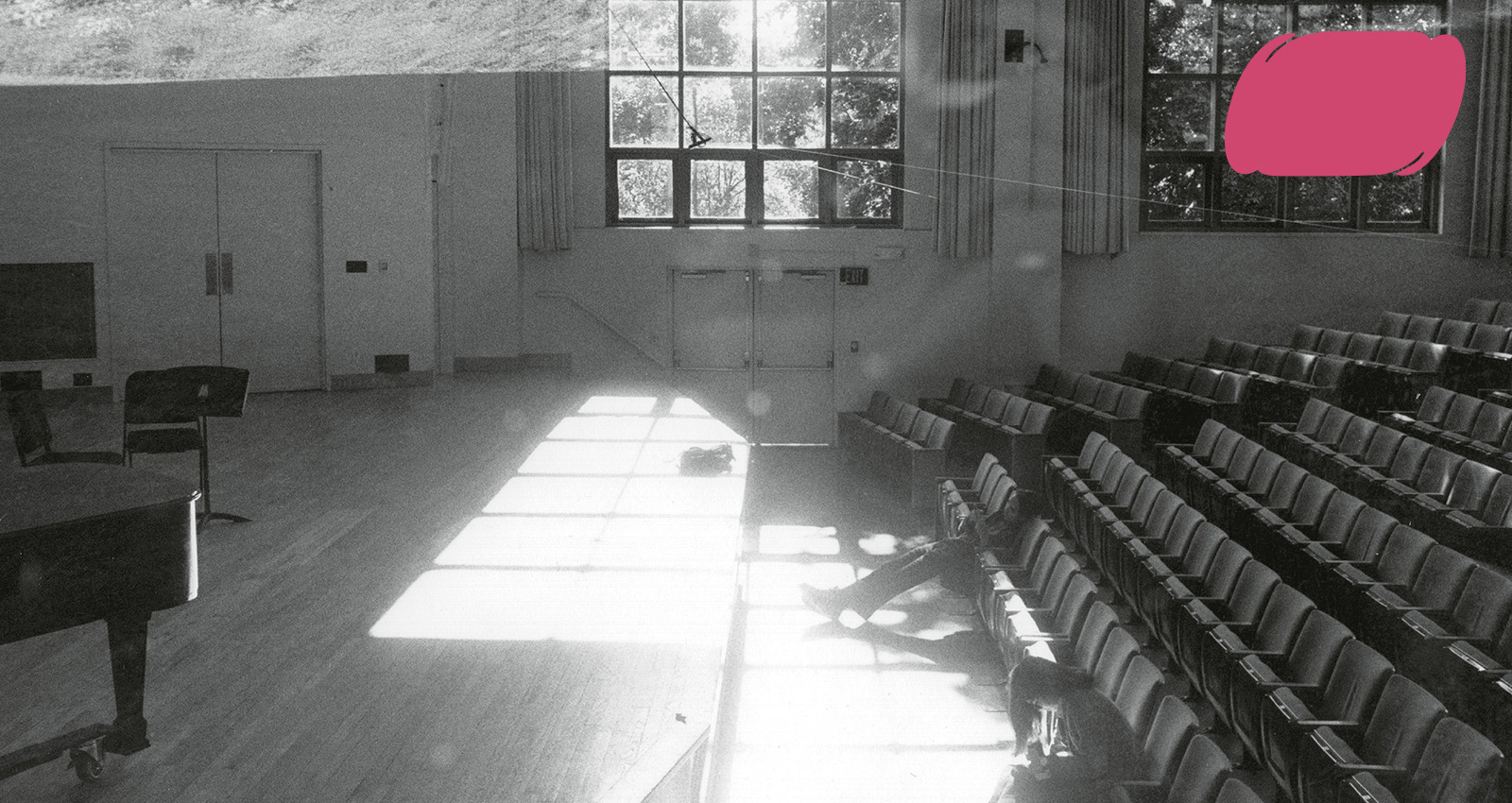 The taxonomy of contemporary classical music—new music, contemporary music, whatever you want to call it—is a thorny issue. But every month, we'll take a look at some of the best composer-driven music to surface here on Bandcamp, that which makes room for electronic experimentation, improvisation, and powerful takes on old classics.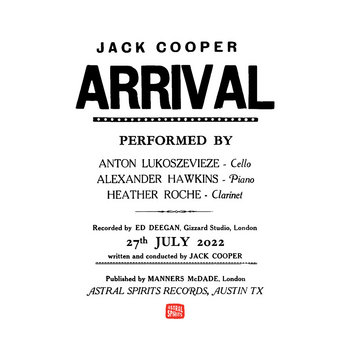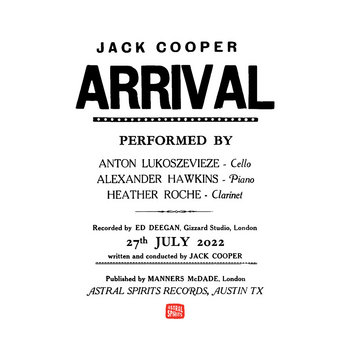 Merch for this release:
Cassette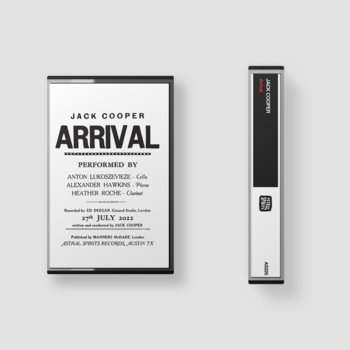 British musician Jack Cooper remains best known for his work in indie rock bands like Ultimate Painting and Modern Nature, but his innate curiosity has led him to steadily expand his practice well beyond that aesthetic world. He may not be a capital "C" composer, but he's got ideas. The 2022 Modern Nature album Island of Noise featured contributions from heavies of the UK free improv scene like saxophonist Evan Parker and pianist Alexander Hawkins, and it was through his relationship with the latter that Arrival reaches us.
It's a composed work for trio, featuring a dozen variations of a simple pitch collection performed with exquisite care and delightful tactility by Hawkins with cellist Anton Lukoszevieze and clarinetist Heather Roche, both mainstays of the excellent London ensemble Apartment House. In the most basic sense, the music's leisurely pace and hushed articulation recalls the work of Morton Feldman, but the performance feels much more conversational. The musicians shape grainy long tones in ever-shifting constellations—even though the materials are minimal, they are endlessly reshaped in beguiling, beautiful fashion, with certain harmonies generating a lush radiance. Sometimes Hawkins changes the piano's timbre by damping strings. The gorgeous recording imparts a satisfying physicality to each instrument while making no effort to hide the incidental sounds of the room or a player shifting in their chair. It almost feels like we're eavesdropping. The recording is deceptively simple, but the rapport is stunning.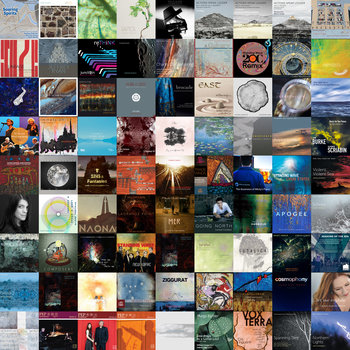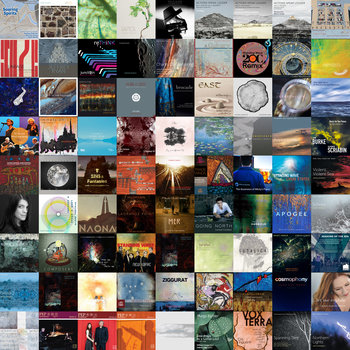 Merch for this release:
Compact Disc (CD)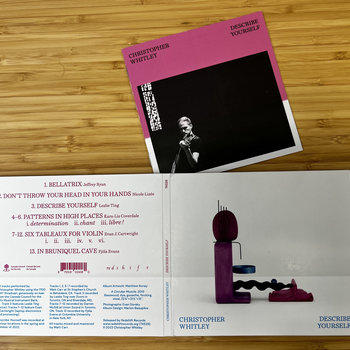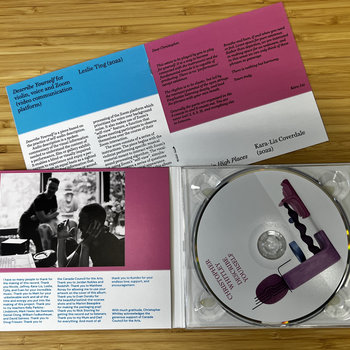 Canadian violinist Christopher Whitley possesses a wide-open aesthetic and abiding curiosity for all sorts of music, even though he's rooted in classical tradition. On Describe Yourself—his first album as an interpreter—he reveals a wide range and willingness to be challenged, tackling six disparate works, most of them commissions. The album opens with "Bellatrix," an older work by Jeffrey Ryan that Whitley says in the album notes he'd held off performing because he was nervous about its requirement to use his voice. He eventually overcame his trepidation—in fact, his latest commissioning project is built around works that include the voice—bringing vitality to a neck-snapping work where intensity and density toggle between ferocity and delicacy, punctuated by shouts that seem to extend outward from the instrument.
He stomps his feet and yells throughout "Don't Throw Your Head in Your Hands," where his sometimes slashing, sometimes sonorous lines cut through a multi-layered assemblage of discarded karaoke tapes manipulated by composer Nicole Lizée. On the album's inter-disciplinary title composition by Leslie Ting, his instrument is reduced to highly filtered squiggles in dialogue with another performer via a Zoom call, which fails as a listening experience. But the remaining gems by Kara-Lis Coverdale, Evan J. Cartwright, and Fjóla Evans are terrific, demonstrating both the breadth of Whitley's collaborators and his stylistic engagement.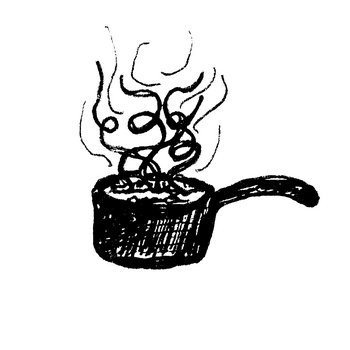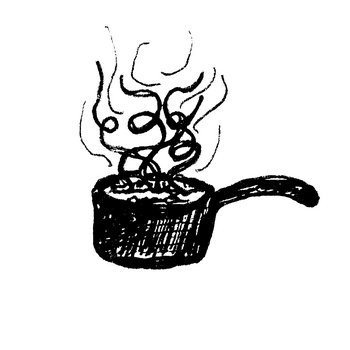 Merch for this release:
Vinyl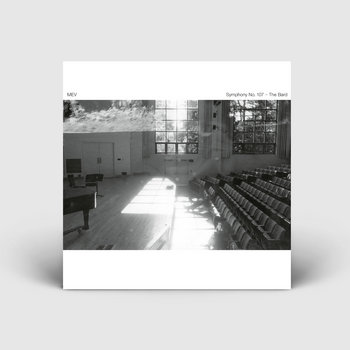 The long-running experimental juggernaut MEV (Musica Elettronica Viva) formed in Italy back in 1966. It lost two-thirds of its core in 2020 and 2021 with the respective deaths of Richard Teitelbaum and Frederick Rzewski, ending an incredible run of collective creativity. This previously unreleased live recording made at Bard College in 2012 is a testimony to MEV's rigor and vitality. As with the group's other member Alvin Curran, Teitelbaum and Rzweski were both excellent composers, committed chance-takers, and improvisers. The group's performances—including this superb concert—found them conjuring a lifetime of material on the fly, linked in some kind of telepathic communication that imbued their improvisation with a deep compositional logic.
The music builds from near-silence to unleash a spirited collage of texture and gesture, constantly mutating and blending, with live instrumental bits—on piano, shofar, or harmonica—seeping in, sometimes taking over, or blending within electronic soundscapes. The performance builds in density over time, with each musician meticulously pushing ahead while deftly responding to (or ignoring) elements that arise suddenly, whether a punishing hip-hop sample, frictive crunching, or squelching electronic tones. Anything was fair game in MEV's world, but any element plucked from their deep sonic arsenal was chosen with intention, either complementing and enhancing the playing or carefully diverting it.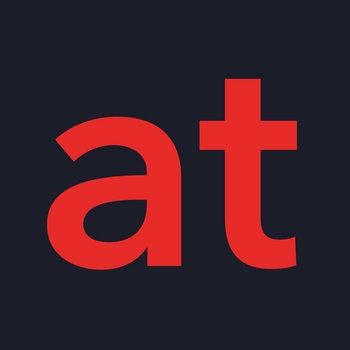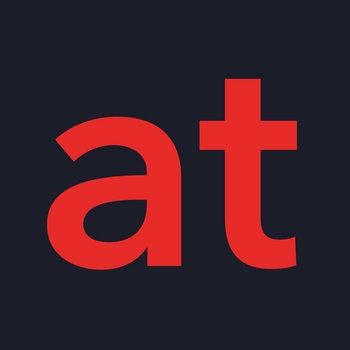 Merch for this release:
Compact Disc (CD)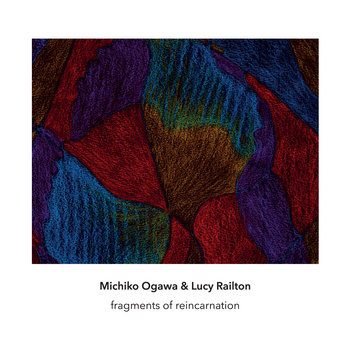 The superb clarinetist Michiko Ogawa has been spending increasing energy incorporating the shō—a free reed instrument often used in gagaku, the ancient court music of Japan—into her work, and this recent collaboration with cellist Lucy Railton certainly argues that it's been a wise decision. The duo set out parameters that could take advantage of different tuning systems used by the instruments here, which also includes an old Hammond organ from the 1970s upon which Ogawa later overdubbed additional long tones.
The album-length work uses pitch material derived from aitake, a series of gagaku chords. The setup creates starbursts of harmonic activity, with the sweet, multi-layered tone and rich reverberance of the cello rolling forward with lush swells, electric dissonance, and meditative elegance. After the basic shō-cello performance was recorded the musicians noticed some unexpected, recurring acoustic phenomena, which gave the piece its name. The organ overdubs only heighten the harmonic action, while fleshing out the sound field with extra layers of resonance. Beneath the hypnotic drone there is steady intervallic movement, so untangling the three lines offers a new perspective.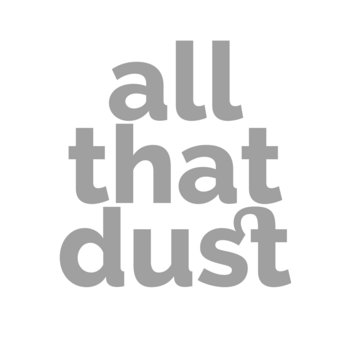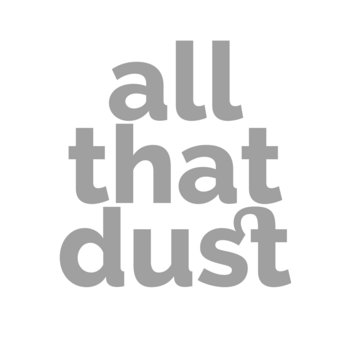 Merch for this release:
Compact Disc (CD)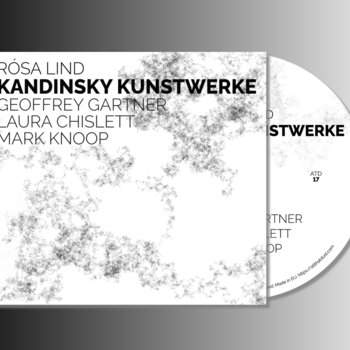 Veteran Australian composer Rósa Lind spent more than 20 years composing the four cycles of her Kandinsky Kunstwerke, three of which are collected on this new album. The composer used a handful of paintings by the titular painter as a starting point for her writing, with each cycle including dense references to historical and cross-disciplinary associations.
The collection opens with "Extrema: A Galilean Sarabande," a haunting piece performed by cellist Geoffrey Gartner that imagines a trip to Jupiter. It derives some of its shapes from the Sarabande of Bach's Cello Suite no. 5, but also incorporates a tape of radio signals from Jupiter played at such low frequencies that the listener can only feel them rather than hear them. Flutist Laura Chislett tackles "Courbe dominante," which takes ideas from Kandinsky, manipulated parts of Arnold Schoenberg's second string quartet, and a sonic translation of radiation emitted from Saturn, all in service to the line "I am dissolved in swirling sound" from the Stefan George poem "Entrückung," which is used in the Schoenberg string quartet. The longest and most recent cycle is "Trente," a solo piano piece played with an exquisite touch by Mark Knoop in which the performer orders the sequence of all 30 of its stark, terse movements—apart from the opening and closing ones—which were conceived with a slew of literary allusions in mind. Yet even without the tangles of Lind's non-musical inspirations at hand, the music's mysterious narratives work.
Merch for this release:
Compact Disc (CD)
The superb Los Angeles ensemble Wild Up continues its exhaustive survey of Julius Eastman's once overlooked music, digging into three large-scale works, and adapting the composer's open-ended instructions to present some new wrinkles. The title piece—its name infused with the composer's self-effacing humor and world-wise observational acuity—is a behemoth largely faithful to the 1978 iteration on the essential Unjust Malaise collection. The music toys around with the chromatic scale, deploying a highly effective technique related to the Shepard tone, where the lower register continuously feeds the ascending and descending patterns to seem infinite. Between these stentorian figures are a variety of solo passages and harried chorales that cumulatively play with the listener's expectations. Eastman delights in denying tidy resolution.
More obscure is the 1970 piece The Moon's Silent Modulation, a comparatively more conventional, dynamically scaled serialist exercise that revels in mewling textures, walking basslines, percussive clatter, and countless other head-spinning ideas packed into its 12 minutes. The album concludes with  the 1979 masterpiece Evil N—r, best-known for the four-piano version on Unjust Malaise. Here two pianists—Adam Tendler and Dev Hynes (Blood Orange)—lead Wild Up through its breathless fury, opening with a stuttering piano arpeggios then violently counting off "1, 2, 3, 4!" to unleash waves of orchestral maximalism within a viscerally minimal structure, reinforcing the breathless malleability of Eastman's work.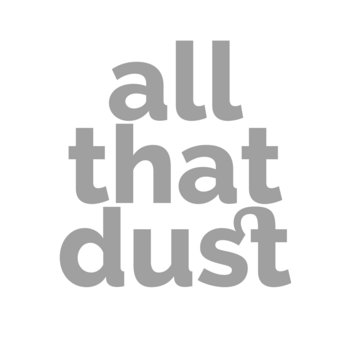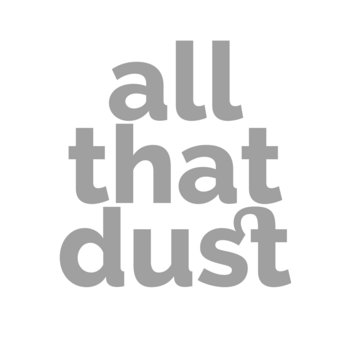 This work by Newton Armstrong is part of a commissioning series by singer Juliet Fraser that responds to the writings of marine biologist and conservationist Rachel Carson, particularly her Sea Trilogy. Carson wondered about the complex make-up of the seabed, a repository of the ages where the most miniscule fragments combine to create something utterly massive. Over 20 minutes Armstrong produces a quavering flute-like electronic stream—spread across four channels in live performance—that engages in a stunning dance with Fraser's slowly articulated text.
The microtonal interactions between those two sound sources reflect that microscopic-monolithic dichotomy. The sounds float weightlessly, but variable intonation rattles the meditative atmosphere, with certain sung syllables breaking the liquid flow and beguiling beating patterns grabbing attention. There are melodic fragments that ripple in and out of the sound field with an almost ambivalent resignation, only heightening their power. In the final moments the tension rises, with Fraser ascending and a blanket of metallic pings that puncture the serenity. Various aspects of the performance space can alter our perception of the music, but this binaural recording—the label suggests listening with headphones—loses nothing by its fixity, as it contemplates the sea's sheer vastness.
Merch for this release:
Compact Disc (CD)
Few composers and musicians have managed to build a body of work that feels as connected and radically evolving as Henry Threadgill. This new album contains a three-movement work entitled Of Valence, dedicated to the master percussionist Milford Graves and filled by Threadgill's distinctive ideas, particularly the interval-based system originally deployed by his long-running chamber group Zooid. Here he conducts a 12-member ensemble featuring several Zooid members—pianist David Virelles, cellist Christopher Hoffman, and tubist José Davila—which masterfully injects improvised passages within an elegantly shape-shifting landscape that percolates with dancing, splintered grooves.
Threadgill has always explored unusual timbres and he's at it again here, arranging a bracing string section with a reed ensemble that includes a pair of bassoonists. By the end of the work, though, any sense of novelty has been destroyed by how vitally those elements interact, pushing and pulling, opening up space and then filling it. During a time when many of his AACM colleagues have produced more fully notated works for other ensembles than ever, Threadgill maintains an autonomy that leaves no room for misinterpretation or flatness. In a recent New York Times profile the composer said, "I don't like preconceived forms, you know? I like to create new forms." Indeed, that's always what he's done, never more convincingly than with The Other One—at once instantly recognizable as signature Threadgill while simultaneously exploring new terrain with stunning rigor.
Merch for this release:
Compact Disc (CD)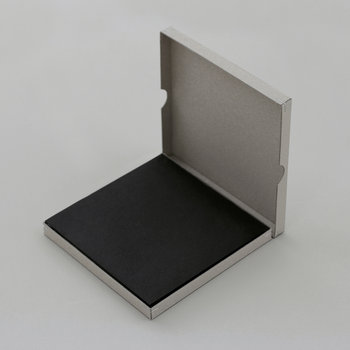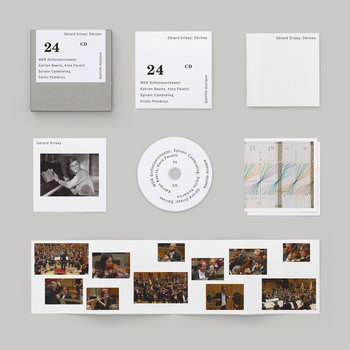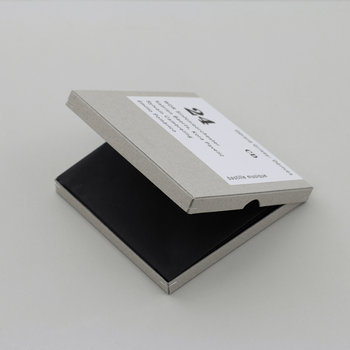 Bastille Musique, a classical label based in Berlin, has increasingly distinguished itself by exploring overlooked recesses of contemporary classical music, and this new collection featuring the WDR Sinfonieorchester stands out as one of its most impressive releases yet. The collection features music from the French spectralist pioneer Gérard Grisey recorded between 2016–2019, including two early, rarely heard works. His 1969 composition Mégalithes is the only work in his oeuvre that stemmed from political convictions—a reaction to troubling images from the Nigerian-Biafran war—and it also dates from a period prior to his embrace of pure sound as artistic concern. It's aleatoric in nature—the sequence of its nine discrete sections is left up to the interpreter. Its visceral brass feels related to the works on an excellent Iannis Xenakis CD this same label released earlier this year.
More significant is the title work, the first ever spectralist composition. The bracing account here is the work's German premiere from 2017, more than four decades after it was written. It's masterfully conducted by Sylvain Cambreling. The tuning that occurs from the outset is actually the opening of the composition, zooming in on a detailed analysis of A that evolves over the next glorious, vibrational 32 minutes. Dérives has only been recorded once before, and since that version is long out-of-print, this new recording is doubly important. The disc is rounded out by L'icône paradoxale, a vocal piece from the early 1990s, and as usual for Bastille Musique, the package is gorgeous and packed with detailed notes.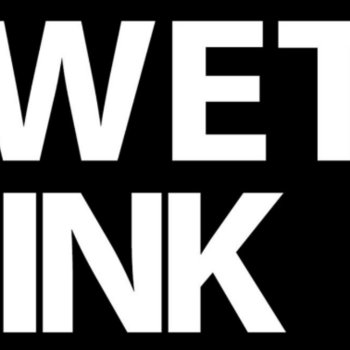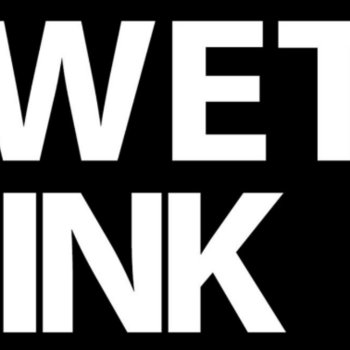 Merch for this release:
Compact Disc (CD)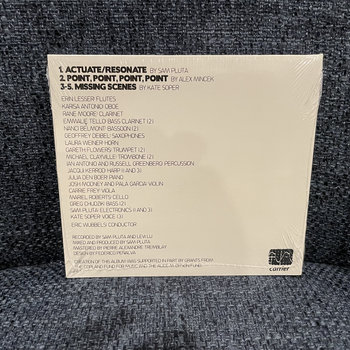 A maximalist iteration of this long-running New York juggernaut, Wet Ink Large Ensemble enhances the already charged tension of its music with extra layers of sound. Sam Pluta's "Actuate, Resonate" opens with a symphonic recreation of a brief synthetic drum explosion, only to transform that handful of bars over some 10 minutes of painstaking, texture-rich stasis. Then the ensemble flips back into real-time for an over the top explosion of stuttering electronics, acoustic dissonance, and herky-jerk rhythm.
Alex Mincek's "point, point, point, point" is an episodic standalone piece that doubles as an instrumental prelude to an opera the composer is writing, as it collates several leitmotifs from the work-in-progress. Mincek has previously created rich work by embracing errors in computer text-to-speech translations, and the title here is derived from a mistranslation of a period mark into French with percussive cadence. The bulk of the album contains Kate Soper's title work, a mind-warping hybrid of literary criticism, performance art, and classical pastiche; her writing and the group's meticulous playing under the baton of Eric Wubbels unveils a new dimension of Wet Ink's sonic arsenal. The singer and composer toggles between operatic sallies and professorial theorizing, all achieved with seamless precision and dry wit.