FEATURES
Wild Up Capture the Joy of Julius Eastman
By Shy Thompson · June 30, 2022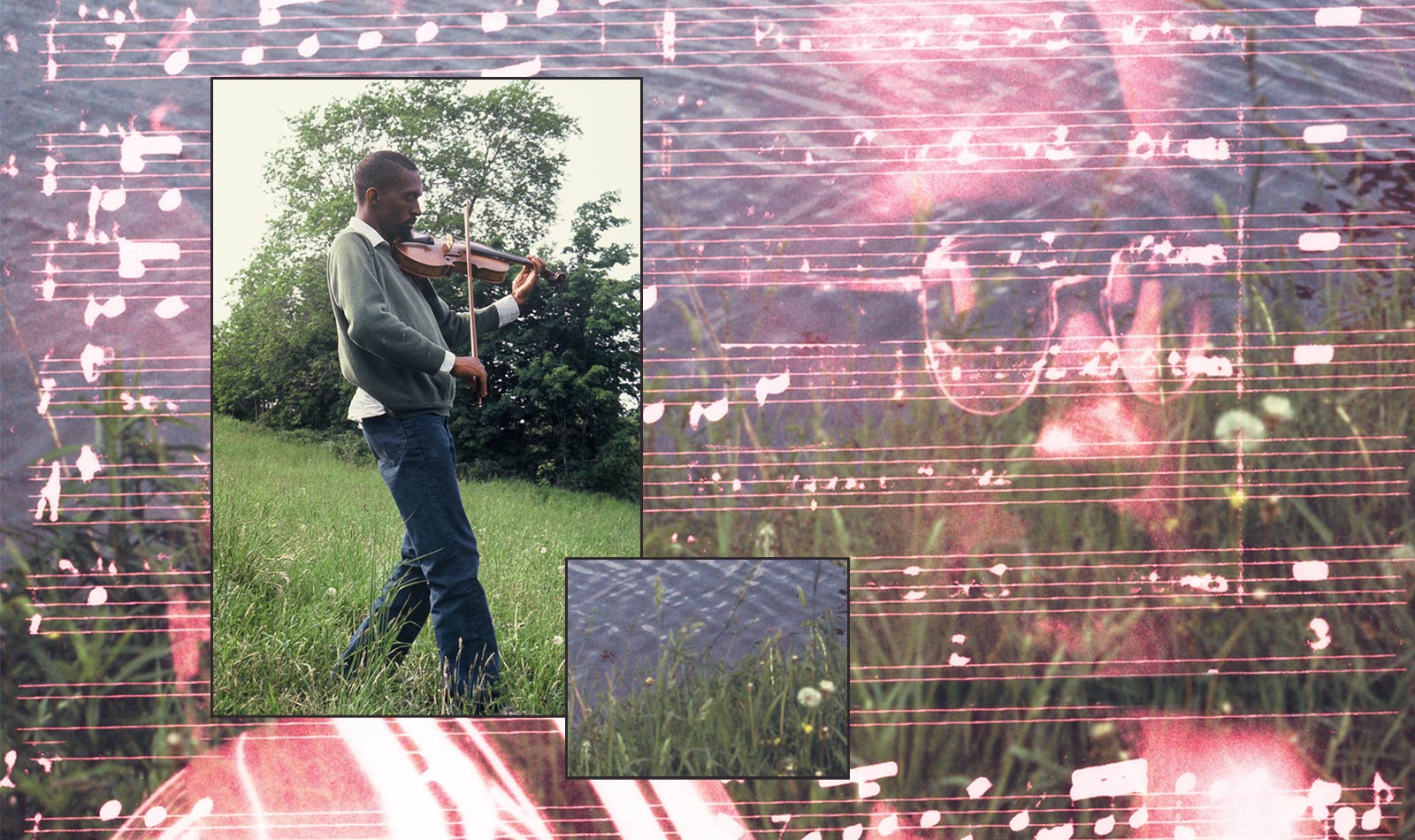 There's been a significant shift in momentum behind the evolving legacy of Julius Eastman as of late. The composer and multi-instrumentalist receded from public view in the years leading up to his death in 1990, casting aside the trappings of downtown New York's avant-garde scene for a nomadic life on the streets. A respected performer in his day, Eastman was known for his skill on the piano and his vocal prowess (even earning himself a Grammy nomination for his part in the Peter Maxwell Davies opera Eight Songs for a Mad King in 1974), but didn't find satisfaction in the stuffy formalism of institutionalized music—so he pushed against every boundary that stood in his way. He titled his pieces in ways that forced his peers to reckon with his presence as a gay Black man in a field considered almost necessarily white, and he flouted notions of musical structure and form in ways even innovators like Philip Glass and Terry Riley—now rightfully considered his equals—didn't. Eastman has finally been restored to the place in history he's always held claim to, but there's still a problem with the way his legacy is framed: the conversation remains centered on the adversity he faced, rather than his triumph in spite of it.
Wild Up understands the need to capture a fuller picture of Julius Eastman. The Los Angeles-based new music ensemble has committed themselves to a multi-volume anthology series of Eastman's work, looking to highlight his multitudes through the lens of possibility in his compositions. The first of these installments, the group's take on Femenine, made a strong opening argument. The piece has become the composer's signature work since a recorded performance from 1974 by Eastman alongside the S.E.M. Ensemble was unearthed and released in 2016, and various groups have taken their own crack at it. Though the score is thin and open, leaving ample room for improvisation, most versions track closely to Eastman's version. This is certainly understandable; Eastman is a figure deserving of reverence, and there's a reflexive desire to treat the recording as a sacred text. But doing so can erase a fundamental character of the work. Instead, Wild Up chose to simply go for it, infusing the work with the personality of the ensemble and filling every moment to bursting with the exuberant jangle of bells and tambourines.
.
00:10 / 00:58
Merch for this release:
Compact Disc (CD)
"There's the part that everyone wants to talk about, which is the tragedy of his story," explains Wild Up's creative director Christopher Rountree, "but there's something else here, which is that the work is so full of joy. The work is absolute Transcendentalism." Having made their thesis statement plain, the group turns their attention to Eastman's lesser-known work for the second volume. With the exception of "Stay On It," each piece has only been recorded once before—some only by Eastman himself. Rountree steps back from his leading role on most of the performances, allowing underrepresented voices to flourish. "My goal is to get the hell out of the way and make a space for discourse among a bunch of people," he says. "A lot of my bandmates are queer, and a lot are folks of color who want to engage with this work."
Two actualizations of Buddha (1983) are present on the album, a decision that becomes clear when you look at Eastman's striking hand-drawn score, unconventionally shaped like an egg. The piece was written late in Eastman's life, when he was no longer composing with the aid of a piano and transferring ideas directly from his brain to the page. (In a 1984 interview, he likened this method to doing mathematics without a calculator, yielding a more simplified end result.) With no indication of bars, tempo, movement, or much of anything besides notes, the reading is highly open to interpretation—arguments could be made for a horizontal or vertical mapping. The horizontal reading, "Buddha (Path)," is still and contemplative, with saxophone, trombone, and strings propping each other up in a skeletal framework. The vertical version, "Buddha (Field)," however, builds itself up into a discordant wall of sound. "I think they both feel like they could be legitimate readings of the piece," says Rountree. "The work is intersectional at every single level, including in the way that it forces a conversation around the notation."
.
00:10 / 00:58
Merch for this release:
Compact Disc (CD)
The pair of recordings of Touch Him When (1970) were developed in a radically different way; no score exists, but there is a recording by Eastman on piano that appeared on the fourth installment of Manhattan's Tellus Audio Cassette Magazine, a DIY publication dedicated to experimental music and sound art. Wild Up's guitarist Jiji listened to the recording and worked it out by ear. "Touch Him When (Light)," is a straight transliteration of Eastman's version, an attempt at imitating the resonant strikes of Eastman's notes by letting the strings of a guitar ring out in clean tones. "It was kind of this beautiful moment," Jiji explained. "I started seeing all these messages and little hints of what Julius was trying to say to me." Then, having nailed down the structure of the piece, she teamed up with producer Lewis Pesacov to take it to an extreme. Inspired by the sonics of doom metal, they plugged her guitar into Frippertronics-style distortion and heavily exaggerated the impact of each note. "Touch Him When (Heavy)" iterates upon the feel of the piece, while using a musical language more familiar to the performer. "I was hoping if Julius were to hear doom metal, he would have been totally into it," Jiji says.
Wild Up's Julius Eastman Vol. 2 is an accurate portrait of where Eastman's legacy stands at this particular crossroads. With different leaders taking point on each piece, you get a small feel for the diversity of possibility built into each composition—there are theoretically as many different versions as there have been attempts to actualize it. The extended studio techniques, such as the roar of distorted guitar or the post-production vocal layering on "Joy Boy," defy classical music traditions and find ways to let more people into the compositions than even Eastman originally envisioned. And with multiple interpretations presented as equally valid branching pathways, it shows that each work is always in conversation with itself. "We're trying to make versions that feel authentic to us in the moment," Rountree says, "and trying to shed light on what a possible version is."