ALBUM OF THE DAY
Jack Cooper & Jeff Tobias, "Tributaries"
By Jesse Locke · July 20, 2021
​
​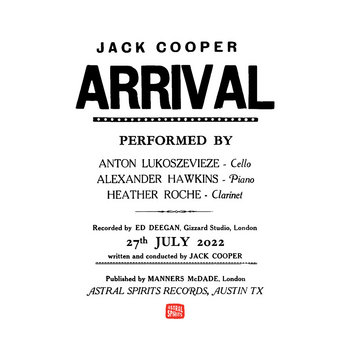 .
00:10 / 00:58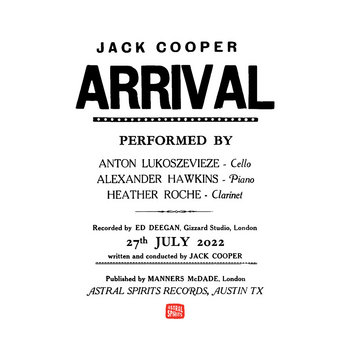 Merch for this release:
Cassette
Since the untimely dissolution of his beloved band Ultimate Painting, Jack Cooper has drifted into expansive and experimental musical territories. Modern Nature's debut EP marked the UK artist's first collaboration with Jeff Tobias—saxophonist from the incendiary New York free-rock ensemble Sunwatchers—and now culminates in the duo's latest project for esteemed Texas jazz label Astral Spirits.
There is very little information available online about Tributaries, allowing the music to speak for itself. The album's pair of side-long tracks, "Wicken" and "Debden," are named for tributaries of the River Cam that flows through Cooper's home in Essex. As Tobias explained in an Instagram post, the two extended pieces are "based on systems written by Jack, melding composition and improvisation." That's all we have to go on.
"Wicken" unfolds patiently across 14 minutes, as Cooper and Tobias follow each other note-for-note, matching instrumental movements like a pair of theater performers pretending to be mirror reflections. Space is used as a compositional tool alongside Cooper's spidery chords and Tobias' softly resonating tones, as each pregnant pause gives way to something unexpected. "Debden" uses the same approach, with both musicians keeping themselves reigned in, only briefly settling into repeated string plucking patterns or guttural sax blurts. The end result is a strain of melancholy minimalism, perfect for pensively gazing into a slow-moving body of water.