BEST CONTEMPORARY CLASSICAL
The Best Contemporary Classical on Bandcamp: June 2022
By Peter Margasak · June 30, 2022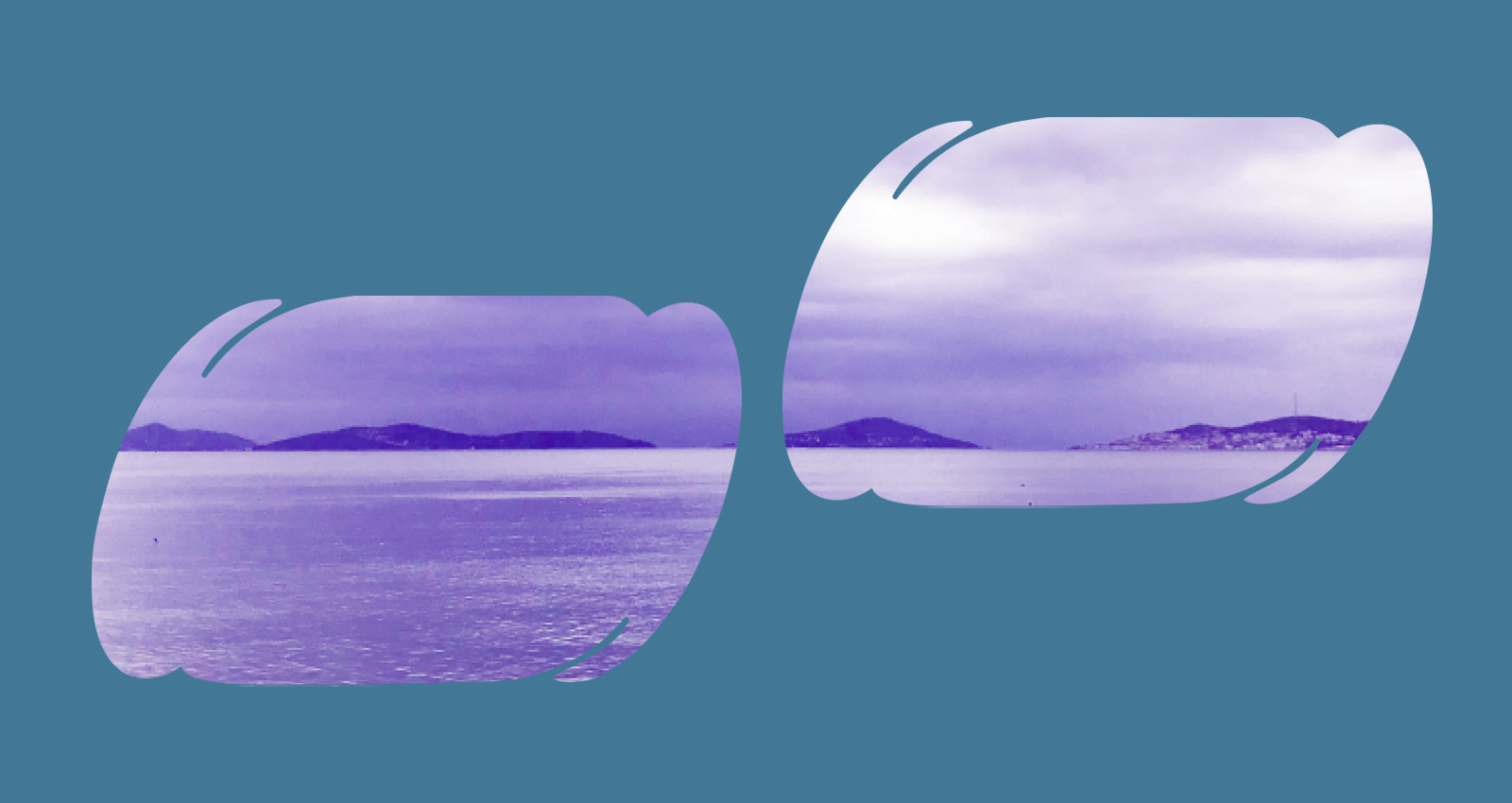 The taxonomy of contemporary classical music—new music, contemporary music, whatever you want to call it—is a thorny issue. But every month, we'll take a look at some of the best composer-driven music to surface here on Bandcamp, that which makes room for electronic experimentation, improvisation, and powerful takes on old classics.
Merch for this release:
Compact Disc (CD), Vinyl LP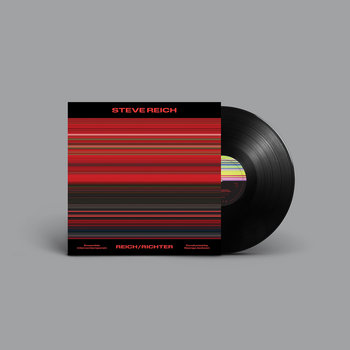 Steve Reich conjured some fascinating musical rhymes in his score for Moving Picture, a film by German painter Gerhard Richter and Corrina Belz, performed here by the storied Parisian group founded by Pierre Boulez, Ensemble Intercontemporain. The film adapts a technique Richter employed in his art book Patterns, in which his work is scanned and then endlessly halved digitally into a pair of mirrored images, going through endless reductions until each square is 4,096th the size of the original. Reich started out using the same process, shortening his own note value. Along the way, he realized it would be impossible for a human to play such short notes, so halfway through, he slows everything down, reversing the process. So while the music may not match the microscopic processing of the Richter image, it flows along perfectly in sync, as lush, translucent pulsing patterns of winds, strings, and tuned percussion thrumming in different signatures, and fitted with tender melodic passages, unfold along with the film. Or so I'm told, as I haven't seen it: proof that the music doesn't require its visual counterpart to come alive.
Finola Merivale
Tús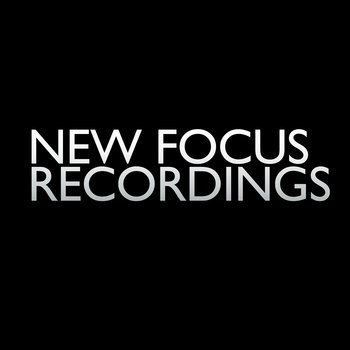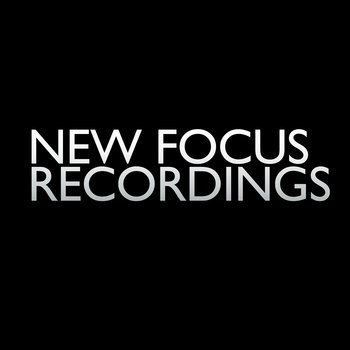 "Do You Hear Me Now?," the opening track on this portrait album of Irish composer Finola Merivale, wastes no time in fleshing out the tone of that titular question. Between 2017-18 she wrote it as a fist-raised confrontation with the misogynistic, closed-off classical music world. The slashing upper register lines that three members of the New York string quartet Desdemona lay out grab the listener by the back of the neck and don't let go. It's in your face, intense, and unrelenting, but then the piece recedes a bit—or do we adjust to the aggression?—with lines pulling apart here and there in nifty hot potato counterpoint. After a pause, they slowly pick up again, shadowy and ominous, with an extended strain of dark repose, before flooring it with some Psycho-like ferocity. The 17-minute piece is so visceral, emotionally charged, and dynamic that it almost seems cruel that four more compositions follow it, but they prove that it's worth sticking around. Desdemona violinist Adrianne Munden-Dixon contends with hall-of-mirrors electronics on "Arbores Erimus," a piece where the performer is asked to improvise upon their own reflections of the scored material. It may be less forceful than the opener, but it's just as riveting. Each of the five pieces features members of Desdemona—violinists Munden-Dixon and Caroline Drexler, cellist Julia Henderson, and violist Carrie Frey—in different combinations, including "Release," a violin-piano duo with Margarita Rovenskaya.
Merch for this release:
Compact Disc (CD)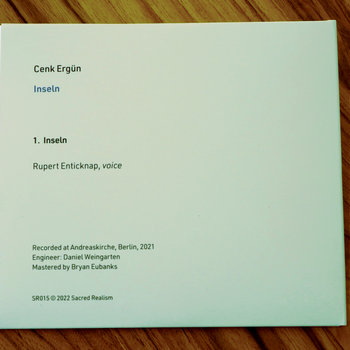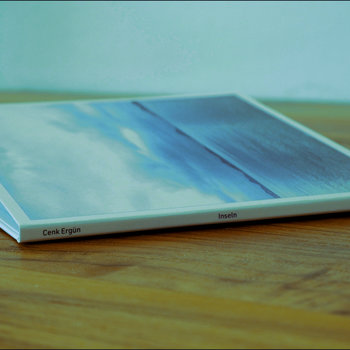 This new release from New York-based Turkish composer Cenk Ergün is built around materials and documentation from a sound installation he mounted at Zionskirche in Berlin, Germany, in March of 2021. The studio version of Inseln uses the same pristine vocal tones delivered by the countertenor Rupert Enticknap that ended up in the installation; the second piece—not included on the compact disc but featured in the digital iteration—is the same exact work, but this version is a recording of the six-channel church installation with environmental sounds bleeding in. The source material was actually recorded in a different church, one with a much dryer acoustic properties, so Enticknap's gorgeous sounds lack the heavy reverb we hear in the installation version. Ergün assembled those isolated voice tones in a constantly changing, meditative profusion: sometimes a single pitch is heard, usually surrounded by generous stretches of silence, and sometimes as many as 12 different elements are heard simultaneously, producing gorgeous harmonies and haunting acoustical effects. The recording of the installation changes the nature of the piece thanks to the four-second reverb of Zionskirche, allowing gorgeous overtones to billow outward from the six channels, to say nothing of the incidental sounds of playing children, passing trams, and tweeting birds. Each version moves in its own singular way, while the sparse composition provides a mutable essence.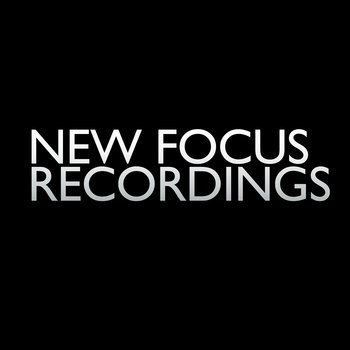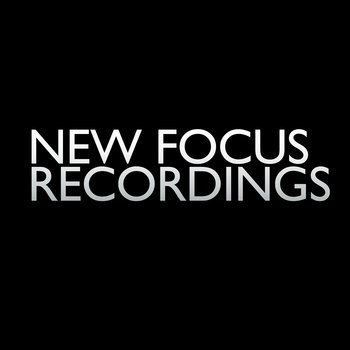 This invaluable new collection from Iranian violist and scholar Kimia Hesabi—who founded Yasna Ensemble and currently lives and teaches in Washington, D.C.—offers a sharp look at recent contemporary music from her homeland, along with a 1960s piece from veteran composer Alireza Mashayekhi that she premiered in 2019. Fittingly, the title of the collection means "colors of home" in the ancient Iranian language Avestan. Numerous pieces draw upon traditional Iranian music, such as the opening work "Song and Whispers" by Gity Razaz, which toggles between brittle melodies one might expect to be played on the kamancheh, the Persian spike fiddle, and—as the title indicates—whispery harmonics. Mashayekhi's "Variant op. 139, no. 2" creates an improvisatory vibe from an uncomplicated motif, suggesting the sort of thematic development used in an āvāz, an unmetered modal vocal passage in traditional Persian music. On the other hand, "Veiled" by Niloufar Nourbakhsh eschews musical connections to Iran and instead twines titular meaning to reflect on the 2017 Tehran protests by Girls of Enghelab Street (Revolution Street) against the mandatory use of the hijab, while the electronics in the piece veil the natural sound of the viola. The album is as multi-faceted and complex as the culture of the country that inspired it.
Horatiu Radulescu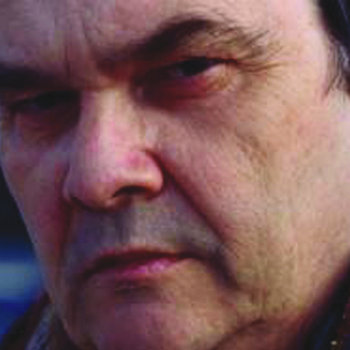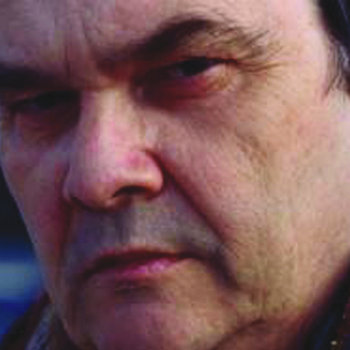 Merch for this release:
Compact Disc (CD)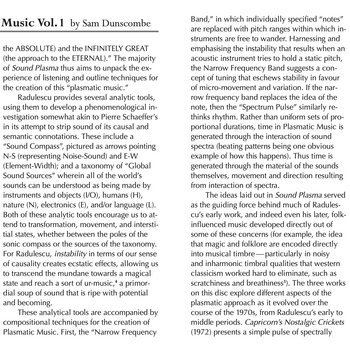 Berlin-based clarinetist Sam Dunscombe has done heroic work to ensure the music and legacy of the singular French-Romanian composer Horatiu Radulescu, who died in 2008, is preserved and disseminated. Dunscombe has served as the chief archivist for the composer, and she's become involved with this crucial series published by Mode Records, of which this release is the fourth entry. The album features three previously unrecorded works using Radulescu's "plasmatic music" concept, explained meticulously in Dunscombe's liner notes. The first two were part of the multipart cycle Fountains of My Sky (1972-73). "Opus 16h: Capricorn's Nostalgic Crickets" features seven clarinet parts (here all overdubbed by Dunscombe) that intentionally muddy the sonic source, deliberately invoking sounds made by electronics or found in nature. 96 temporally identical but internally unique iterations of an arcing line are voiced in equal proportion over its nearly 18 minutes, with gorgeously decaying lines interacting in an ever-shifting fashion. "Opus 42: Inner Time/Outer Time," with flutist Rebecca Lane, was written in the early '80s and is actually a fusion of two works, identical apart from the inversion of pitches in the former, yielding a truly psychedelic experience. Despite their age, these bracing pieces sound as fresh as anything else I've heard in 2022.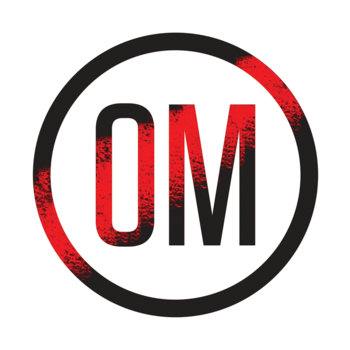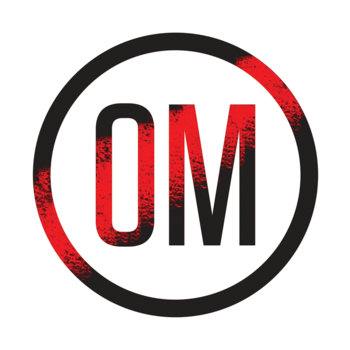 Merch for this release:
Compact Disc (CD)
Bay Area sound artist and composer Cheryl E. Leonard spent five weeks at a research facility in Antarctica in 2008, making field recordings and saving bits of bones, shells, and stones (for which she was given permission). She spent years processing those materials, wading through the recordings, constructing instruments from the materials she collected, and fabricating sounds from her journey that the recording process didn't accurately replicate, such as fashioning a "glacier gamelan" from icicles she made in her home freezer. No less compelling and beautiful than the sounds are the words she penned for the detailed liner notes, where she creates sound poetry from the names of various wildlife: "squawks, squeals, cheeps, and chatter from penguins, terns, skuas, gulls, cormorants, and giant petrels hustling to raise their young during the brief warm season." Leonard's works, some of which feature Bay Area musicians playing instruments she built, evoke a distant land most of us will never experience from an insider perspective. Sadly, this recording will also function as a historical record in some ways, preserving sounds that can never again be captured in that region due to climate change.
Merch for this release:
Compact Disc (CD)
Last year LA's adventurous Wild Up launched a seven-volume series surveying the work of the singular Julius Eastman, a composer tragically overlooked in his lifetime (he passed away in 1990). The first installment was a fantastic account of his Femenine. This new entry is bookended by two other recently celebrated works, both of which are built around infectiously cycling patterns and genuine hooks. "Joy Boy" draws upon classic minimalist tropes and thrilling hockets as it serves up deliriously and endlessly shifting permutations, toggling timbres, dynamic leaps, and pulse-quickening drama in ten breathless minutes. "Stay On It," covered by Horse Lords in 2017 and quoted by Moor Mother in 2020, is even more of an earworm, reducing similar means with a concentrated arrangement as ingenious as it is anthemic. As good as those performances are we also get radically different iterations of two previously unrecorded pieces. The first version of "Buddha" features a gorgeously harmonized swirl of brass, reeds, strings, and organ, hazy in its vibrational swelling and receding. It's a graphic score read vertically, and when a second version—minus the bassoon—is read horizontally the results shift dramatically, with slashing strings dominating the first-pulsing-then-soothing arrangement, carving out space for a beautifully marbled baritone saxophone solo by Marta Tiesenga. Solo electric guitar versions of "Touch Him When" by Jiji offer a spaced-out meditation and a Sunn O)))-style sonic levitation. Keep it coming.
Brunhild Ferrari & Christoph Heemann
Stürmische Ruhe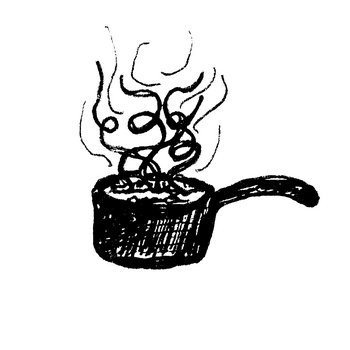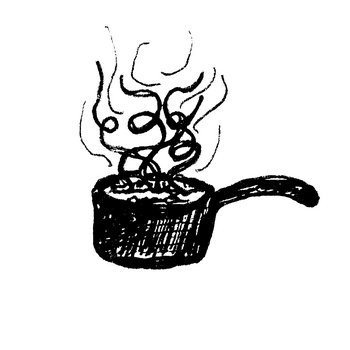 Merch for this release:
Vinyl LP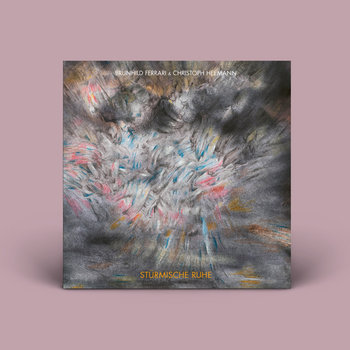 It's unfortunate that Brunhild Ferrari has only recently been stepping out of the shadow once cast on her work by her famous husband, Luc, but better late than never. This new collaboration with veteran sound splicer Christoph Heeman (Mirror, H.N.A.S., In Camera) was made between 2011-14 in the Parisian studio she once shared with her husband, and it's a dynamic aesthetic clash suggested in Ferrari's brief liner note, "We wanted our completely opposite sound worlds to join. The result is a union between almost-violence and some reconciling harmony." Together they forge musique concrete that's intuitive, oddly relaxed, and, at times, pleasantly jarring (as when slammed doors function as excited punctuation marks). The wind reappears as a key presence felt both through violent spasms of distorted motion and pure resonance, while all other ordinary sounds—passing cars, dripping water, a crying infant, passing conversation, and the like—toggle, morph, and dissolve in poetic transitions.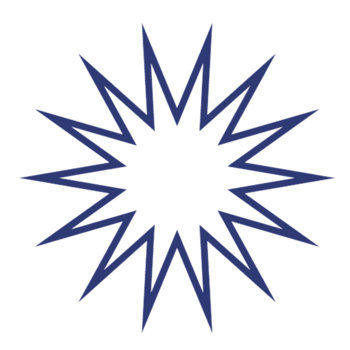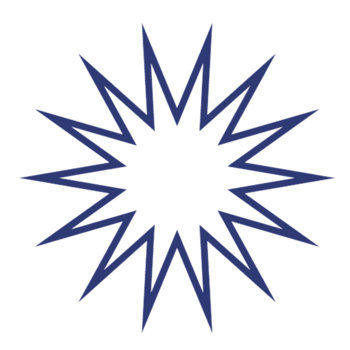 Merch for this release:
Compact Disc (CD), 2 x Vinyl LP
Despite his prodigious, mind-expanding compositional output, the music of Anthony Braxton remains largely the property of his own ensembles. His pieces can be notoriously difficult and require real immersion in his systems, but it does seem like more musicians are finally beginning to confront his massive body of work on his terms—well beyond the realm of "jazz"—and often with a rigor and focus sometimes missing within the breakneck prolificacy of his groups. Braxton often seems more interested in pushing through to his next project than in refining past work. Thankfully the Belgian guitarist Kobe Van Cauwenberghe, who leads the six-string quartet Zwerm, seems eager to bring out the nuances and complexity of Braxton's writing. In November of 2020, he dropped a knotty collection of solo Braxton music and now he's back leading a terrific septet fluent in both improvised and contemporary approaches through four Braxton pieces. Scholar Timo Hoyer wrote detailed liner notes that analyze that pieces and detail the older works enfolded into these performances, which reveal a genuine sharpness and depth. There's a clear mastery of this often unwieldy material that's almost giddy in its energy. Each of the four pieces, spread out over two CDs, is packed with detail and quick-blink episodes, delivering such densely crafted journeys that I hope others will follow suit and give Braxton's pieces the treatment they deserve.
Merch for this release:
Compact Disc (CD)
Whether working together in France's Ensemble Daedalus, collaborating with composer Eliane Radigue, or pursuing their own projects, Italian violinist Silvia Tarozzi and cellist Deborah Walker stand as two of the most versatile, powerful string players in contemporary music. On the surface, this breathtaking new project seems far removed from what the pair are known for, but once the listener digs into the music, the connections are clear. The album is built around old Italian folk songs—some were traditionally sung by the women who once harvested rice in the northern part of the country, and some are anti-fascist tunes embraced by partisans fighting against Mussolini—but the dazzling performances, laced with expansive, abstract colors, and a soulful passion bring out an undeniable timelessness. Although a recording of a traditional female Mondini choir resides at the center of "La Lega" and Nigerian gospel singer Ola Obasi Nnanna is the lead voice on "Il bersagliere ha cento penne," Tarozzi and Walker offer plenty of fire on their own, complementing their virtuosic string playing—which dissolves the boundaries between folk and experimental music—with stunning vocals, alone and in harmony. There's a twined beauty and progressive spirits in these arrangements, which underline the continuing validity of the messages within these songs. The album includes some more bracing original material, but it all fits together with organic power. Essential stuff.