BEST CONTEMPORARY CLASSICAL
The Best Contemporary Classical on Bandcamp: April 2022
By Peter Margasak · April 27, 2022
The taxonomy of contemporary classical music—new music, contemporary music, whatever you want to call it—is a thorny issue. But every two months, we'll take a look at some of the best composer-driven music to surface here on Bandcamp, that which makes room for electronic experimentation, improvisation, and powerful takes on old classics.
Merch for this release:
Vinyl LP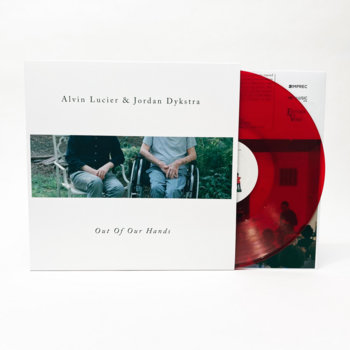 It's hard to imagine a superb ensemble like New England's Ordinary Affects existing without the endless discoveries and psychoacoustic thrills of composer Alvin Lucier, who died at age 90 last December in the midst of an ongoing reassessment of his indelible work. In fact, in his liner note essay the group's violist Jordan Dykstra, who composed one of the two works on this album, paraphrases ideas shared in an informal talk by cellist and close Lucier associate Charles Curtis. Dykstra discusses the various phenomena that impact the way a composition is realized—concerns that guided Lucier for decades. The titles of these two commissions both reference Middletown, Connecticut—home of Wesleyan University, where Lucier taught and where Dykstra studied.
Lucier's "Corner Church and High" cites the intersection where Wesleyan's old music department was located, where one could hear disparate student-produced sounds colliding outside of the building. Sustained long tones on viola, violin, and cello unleash visceral acoustic beating as their sonic veil is pierced by bowed and struck tuned percussion. The tactics are familiar to Lucier admirers, but that doesn't change the fact that this is a wonderful place to get lost in for 20 minutes. Dykstra's "32 Middle Tones," an elliptic play on his old address, fits perfectly here, as cellist Laura Cetilia harmonizes—using both her instrument and her voice—with the chord progressions sketched out on viola and violin. Notated silences break each iteration up, changing subtly with every pass, as the two percussionists provide frictive accents.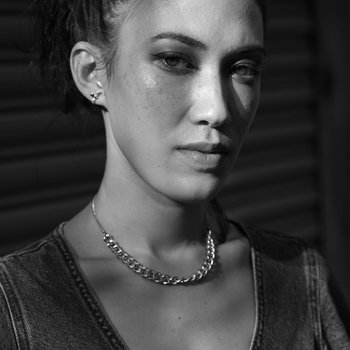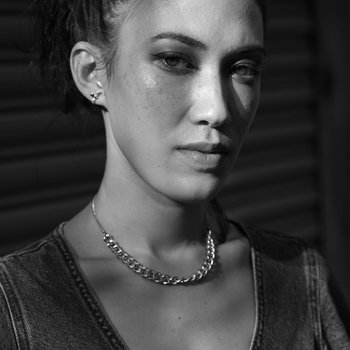 Viking imagery inspired British composer Jasmine Morris to create this harrowing, dynamic work, which toggles between multi-layered vocal excursions and bracing string music. Astrophilia opens with the piercing singing of Mieko Shimizu, who layers her voice in stunning fashion, first wordlessly and then reciting the lines of 10th-century Norwegian poet Eyvindr Finnsson skáldaspillir; nasal, caterwauling swoops and needling harmonies that set a tone far removed from Viking tradition. In fact, the score specifies that the delivery uses the style of Okinawan folk music, which helps create this feeling of dislocation. Swedish musician Per Runberg plays a variety of Scandinavian folk instruments including bagpipes, kantele, and nyckelharpa—designated by Morris as Viking instruments—which glide in overdubbed fantasias both haunting and frightening, sometimes on their own, sometimes paired with astringent lines played by violin soloist Viviane Plekhotkine or upper register arrangements brought to life by the Tippett Quartet. Honestly, the subject matter feels a bit cartoonish, but the sounds Morris has created transcend the imagery.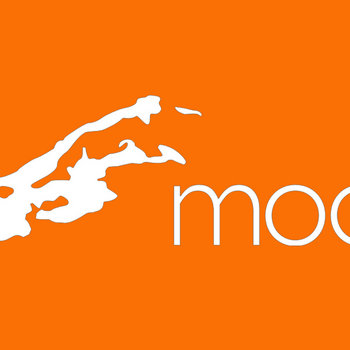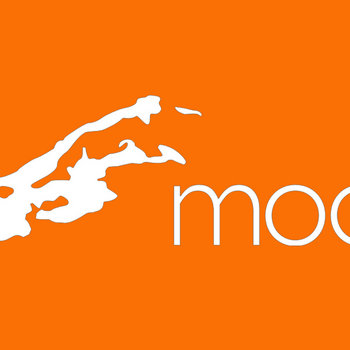 Merch for this release:
Compact Disc (CD)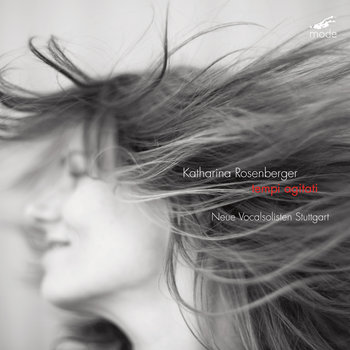 Swiss composer Katharina Rosenberger straddles centuries with this stunning vocal work, rooted in the reaction of the poet Petrarch after he fell under the spell of the eyes of a woman named Laura who he glimpsed in a French church in 1327. The work interpolates several madrigals that set Petrarch's writing to music with thoroughly contemporary segments, all of which draw on the astonishing versatility of Neue Vocalsolisten Stuttgart. When the piece is performed the singers move about the space, dramatizing the electric effect Laura had on the poet, and spatializing the alternately ethereal and jarring vocal lines. Obviously, those qualities are lost on a stereophonic audio recording, but Rosenberger's conception shines through, illustrating how certain themes and images endure through time. Her responses are radically removed, far more abstract from the earlier pieces by Adrian Willaert and Cipriano de Rore. Her often-wordless lines and loads of extended technique flow together, reflective of the way a vision can haunt its viewer across time.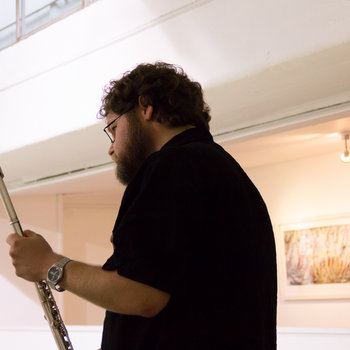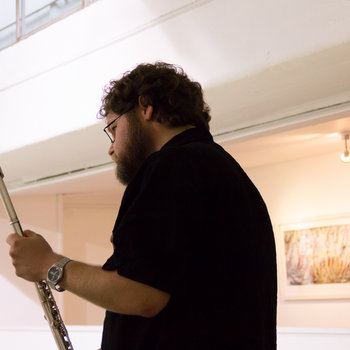 Mexican flutist and composer Wilfrido Terrazas conceived this epic work as a meditation on different sorts of perception, deftly embracing the four cardinal direction points as the focus in the primary movements. Naturally, what we see, hear, and feel depends on where we are: as Amy Cimini's poetic liner note essay spells out, what we experience in one location could be totally different in another. It's heady stuff, but Terrazas, a member of the superb Mexico City ensemble Liminar, has enlisted an impressive cast of interpreters fluent in both notated and improvised music to illuminate these notions. "Torre del Norte" features a shape-shifting brass sextet and electronics expertly warping loose written themes. The perpetually changing timbre, propulsion, and density indicate a certain mutability as the listener seeks to get their bearings straight. "Torre del Sur" employs double bass and a string quartet to sketch out a whispery upper register drift into chaotic mid-range density, rife with striated tones, twang, and delicious ambiguity. Interspersed within these four "Torre" movements are shorter but less substantive "totems," such as "Tótem I, Camino sobre la tierra," where Juliana Gaona's elastic oboe threads the meditative percussive clangs of Rebecca Lloyd-Jones through an effectively arcing structure.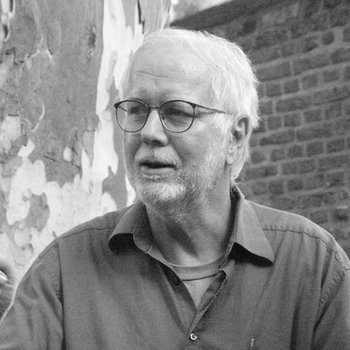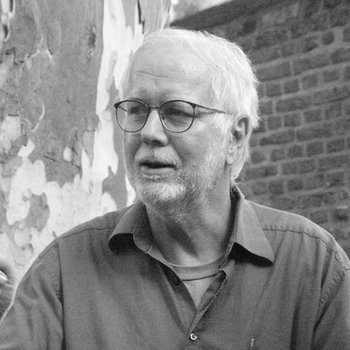 Merch for this release:
2 x Vinyl LP, Compact Disc (CD)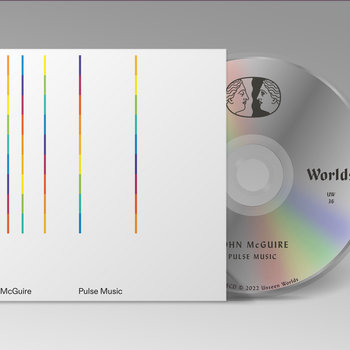 This essential new collection will hopefully rectify how overlooked composer John McGuire is within the annals of minimalism. This American composer of rare erudition and curiosity spent a good chunk of his life in Germany, studying under folks like Stockhausen, Penderecki, and Koenig, but these recordings made in Cologne between 1975-1979 prove that he developed his own ideas, finding a common ground between minimalism and serialism. Three of these four extended works are electronic, using voltage-controlled synthesis to realize richly hypnotic excursions that rank alongside Terry Riley or Philip Glass. "Pulse music" relates to this technology, as electronic pulses created the parameters governing tone, duration, and tempo utilized in realizing these rapidly-changing, intricate skeins of thrumming melody. "Pulse Music I" is built from dizzying patterns that are in constant flux, energizing the close listener. "Pulse II" is a realization of the same ideas using conventional instrumentation—members of the Bremen Radio Symphony Orchestra—although McGuire needed to slow down the tempo to allow humans to be able to produce these terse pulsations with the necessary precision to make it all work. "108 Pulses" is the earliest piece here, a kind of successful test run of his ideas, while "Pulse Music III" (1978-79) is the latest piece, displaying the composer's mastery.
Merch for this release:
Compact Disc (CD)
One of Chicago's most versatile new music groups, Ensemble Dal Niente has a history of reaching beyond the strictures of the classical world in its collaborations, including its unlikely but wildly successful partnership with Deerhoof. On paper this new project doesn't go as far, as two of the three featured composers—LJ White and Murat Çolak—come from the classical world, but the pieces themselves spill well outside genre lines. White's gorgeous "We Don't Eat Dead Things" is based on a tune by the Des Moines indie rock artist Christopher the Conquered, but the blend of austere bass churn, percussive thwacks against harp strings, mournful French horn, and squawking saxophone blurts, supporting the celestial voices of Amanda DeBoer Bartlett and Carrie Hennemann Shaw, is a concoction that crushes antecedents. The collision of otherworldly beauty and angular dissonance reinforces White's mastery of remaking pop material in new contexts.
"Water on Glass," a piece by guitarist Jeff Parker of Tortoise fame, includes the composer producing gurgling electronics over turbulent long tones, including wonderfully creaky, strident strings. An ominous melody, with a blend of piano, tuned percussion, and harp, emerges halfway through to puncture the drone. Composer Çolak adds a load of electronics to his piece "SWAN," a kind of techno psychodrama that tends to treat the ensemble like window dressing for much of its 29-minute duration. The striated bowing of cellist Chris Wild and violinist Tara Lynn Ramsey sounds great against the skittering percussion in the piece's first movement, but too often the electronics telegraph emotion and crush the instrumental power.
Merch for this release:
Compact Disc (CD)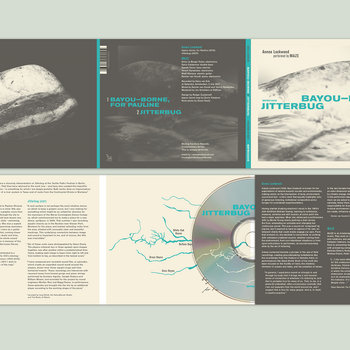 The work of Annea Lockwood extends generosity to its performers, and the two graphic scores featured on this fantastic rendering by the Amsterdam ensemble Maze reinforce that the trust she offers her interpreters pays grand dividends. "Bayou Borne" is dedicated to her close friend Pauline Oliveros: the graphic score uses maps of six different bayous that flow through Houston, Oliveros's home. The performers are asked to translate those shapes into sound as the lines reach a confluence of duos, trios, and full group sound, expertly weaving individual expression into an ensemble approach that requires the sort of deep listening its subject devoted herself to. "Jitterbug" also turns to naturally-occurring lines with a graphic score based on markings Lockwood discovered on rocks she found near Glacier Park in Montana. Each musician plays these parts within prescribed order and duration as field recordings of "aquatic bugs and terrestrial insects," from the same region, per the liner notes, and pre-recorded sounds made from percussion and piano unfold in tandem. The members of Maze deliver stunning realizations, particularly on "Jitterbug," which sounds fuller and more alive, teeming with the natural world's vitality, than any previous account I've been lucky enough to hear.
David Friend & Jerome Begin
POST-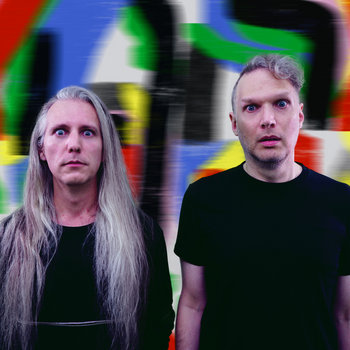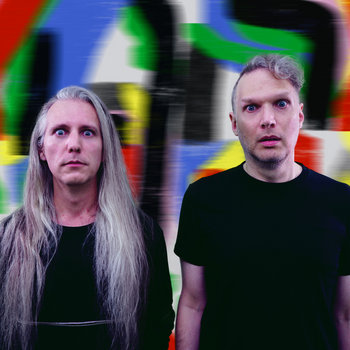 Merch for this release:
Compact Disc (CD)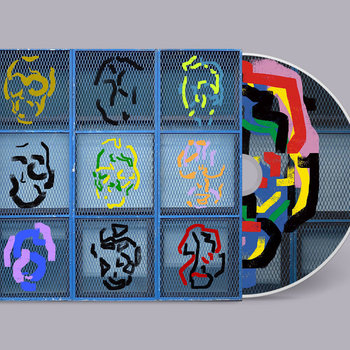 Pianist David Friend—who explores radically experimental approaches in Bent Duo with Bill Solomon—takes a deep dive into more familiar new music settings composed by his partner in this project, Jerome Begin. There are works of driving minimalism, such as the opener "These Patterns," where a kaleidoscope of cycling, additive lines is thrust into much deeper fractalization by the electronic treatments made in real-time by the composer. From the outset, there's irresistible energy, and it just seems to keep multiplying, both with the notes on the page and the processing of harmonic elements. The repose of the next piece, "Chords Pulling," feels necessary, but the space between each phrase is increasingly filled with elusive electronic reflections, creating a subdued hall-of-mirrors ambiance for the piano machinations. The cascading arpeggios in "Rolling" do exactly what the title indicates, as the lines hang pregnant in a sea of overtones that thicken further when Begin gets involved, but a sudden shift five minutes utterly recalibrates the action into something that feels almost tender if no less resolved. Begin's writing is both warmly familiar and bracing, especially when voiced with such precision and ferocity, but the electronic treatments, which raise questions about what we're actually hearing, elevate the project into something sublime.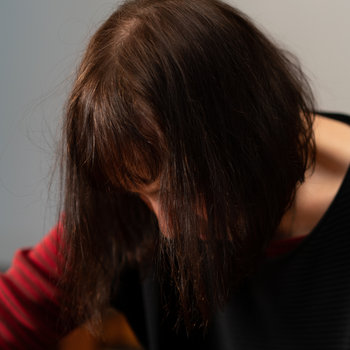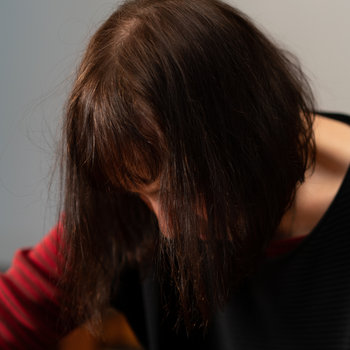 Merch for this release:
Compact Disc (CD)
German pianist Kristine Scholz, who has lived in Stockholm, Sweden since 1972, selected the repertoire for this, her first solo recording since 1994. Here, she highlights the connections that existed between American composer John Cage and German composer Hans Otte, as well as her own intersections with those figures. In his detailed liner notes fellow pianist Mats Persson—who has maintained a long-running do with Scholz—traces those connections, including the pianist's work with the Merce Cunningham Dance Company beginning in 2004, for which she played the 1953 Cage piece here, Music for Piano 4-19. Otte, who like Scholz grew up in the vicinity of Breslau, was involved in concert programming, launching several festivals in Germany and serving as music director at Radio Bremen, became friendly with Cage. On this gorgeous recording, Scholz plays four movements from Otte's masterpiece Das Buch der Klänge—a 90-minute epic that synthesized his wide-ranging interests in a single work. The performances bring out his melodic generosity and harmonic imagination, seamlessly bridging tradition with experimentation—a quality that can also be applied to Cage's more idiosyncratic work. I'm not sure why Scholz refrained from making a solo recording for so long, but here's hoping that we don't need to wait another 28 years.