FEATURES
Deerhoof Ponder Impending Apocalypse On "Future Teenage Cave Artists"
By Sarah Gooding · May 29, 2020
Deerhoof's music has always sounded like a celebration, each one of their records reveling in the joy of discovery. Their new album, Future Teenage Cave Artists, is no exception; across its 11 songs, the long-running noise-pop group remain as unpredictable as ever. Thematically, though, they're in a darker mood: the album is a meditation on the fate of the planet. Greg Saunier, Satomi Matsuzaki, Ed Rodriguez, and John Dieterich had originally set out to capture the feelings of rapid change and growing uncertainty in the face of global warming and the gentrification reshaping our world. Then, the pandemic struck, casting the album's lyrics in a stark new light.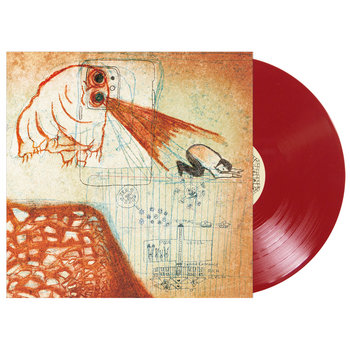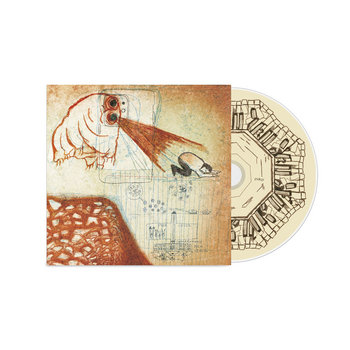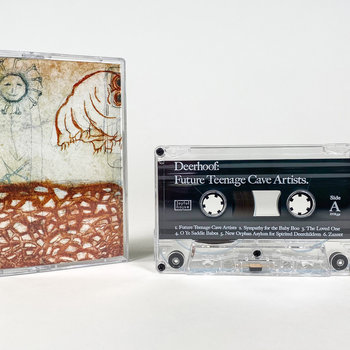 .
00:10 / 00:58
Merch for this release:
Vinyl LP, Compact Disc (CD), Cassette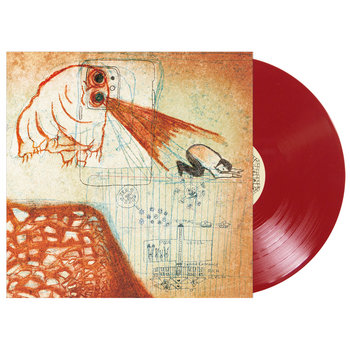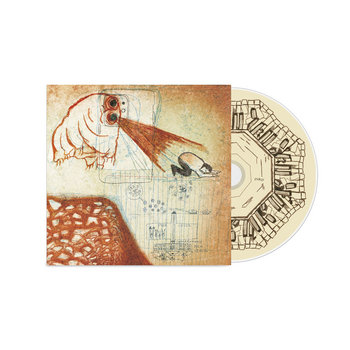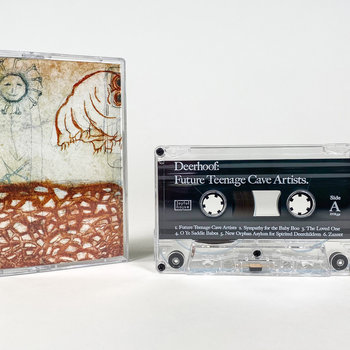 "It is a little bit amazing to feel like you're watching your own species in decline," Saunier says via Skype from his home in Los Angeles. He's not just talking about humanity, but also the grim prospects faced by artists like himself as creative industries are being upended by current events. "A lot of us feel this tension right now, like, 'Should I just give up? Is the music industry over? Or is there something that I can still believe in?' Everybody's kind of caught. They don't know whether to have the funeral or not. It doesn't end with a big bang. It's like this excruciating, drawn-out question mark where you just don't know. It's really unresolved. And not everybody's deciding that it's dead all at the same time."
By default, Deerhoof has always embraced uncertainty, and this comes through in FTCA's cacophonous and constantly mutating noise-pop, from the sun-warped chords of the opening title track to the melting synth and guitar that closes out "Damaged Eyes Squinting into the Beautiful Overhot Sun."
Despite the gravity of the themes explored on FTCA, there's a lot of joy as well. Throughout their 26 years of "keepin' it boxy and harsh," Deerhoof has remained a model for resilience, resourcefulness, and reinvention—qualities that make sense now more than ever. When they founded the band, the four members never worried about writing a "hit" or even maintaining certain roles. "We were very indecisive from the beginning about what kind of music we wanted to play or what instruments we wanted to have in the band," Saunier says. "We were always changing our minds, and so it got to be almost accidentally a pattern of being unpredictable."
Deerhoof's trademark false starts and abrupt endings are still present on FTCA—Saunier describes the album as a "patchwork" and "an inventory of everyone's ideas" and voices "not necessarily singing in harmony." There is, however, a fragmentary quality to the songs that even longtime fans might find startling. It happened, Saunier says, because the band members were separated by distance, even before the pandemic. "We were piecing stuff together remotely," he explains. "Because we live in four different cities."
Yet the longer they worked on the album, the more their patchwork approach seemed to fit the themes. "If you're dealing with things that have ended, things that go extinct, institutions that collapse, or people that die, there's that feeling of like, 'Well!'" says Saunier. "There's not really any way to finesse their existence and have a neat, sugar-coated resolution."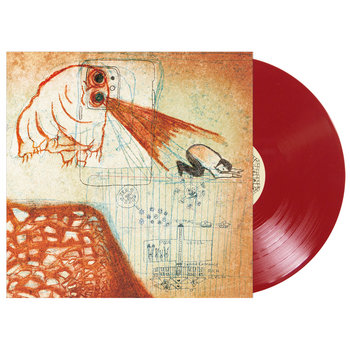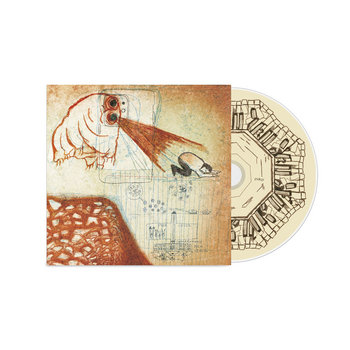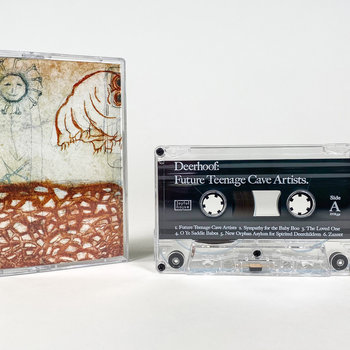 .
00:10 / 00:58
Merch for this release:
Vinyl LP, Compact Disc (CD), Cassette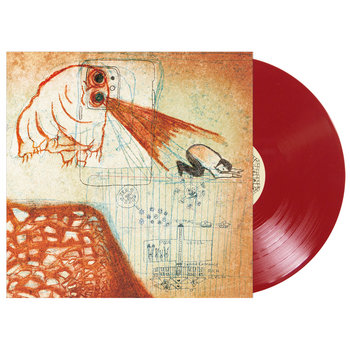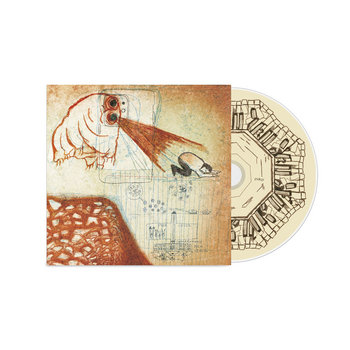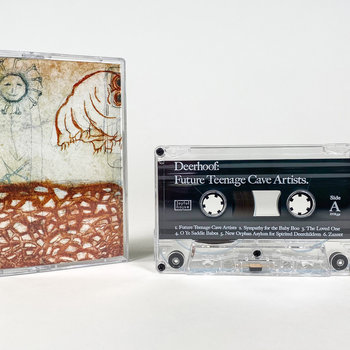 In a way, FTCA is Deerhoof's elegy for the end of the world as we know it. Saunier worried the record might feel too dark, like a funeral. "But then again, a funeral is a ritual that survivors do," he says. "It's a rite of passage where it's like, okay, now you can move on."
Fittingly, the album closes with a contemplative cover of Bach's "I Call On Thee," recorded by Saunier after three months of diligent practice on his roommate's piano. The 18th-century cantata was originally played in churches to call upon a higher power for help. Saunier says it felt appropriate in our current context, where younger people are calling out to older generations for help, only to have their cries fall on deaf ears.
"Young people on a dying planet, having been taught all of the wrong rules and values by their parents' generation, are now being left to fend for themselves in a world that's heated up too much in climate change and that may feature a lot of famine or pandemics or malfunctioning infrastructure," he explains. "And they're feeling abandoned and calling out for help." Saunier says it's become a "morbid" situation of waiting for these old gatekeepers to die, so that we can try to fix their mistakes. "It's weird to wish for that… But when is survival a bad thing? When is dying a good thing?"
Deerhoof has always embraced the present while following their whims, and this has undoubtedly contributed to their longevity as a band. Saunier doesn't take it for granted. "I can't believe that we're still together!" he exclaims. "I think we all feel pretty lucky to still have each other, and still have a band. I mean, who knows about touring anymore. But we have a band that, somehow, people still want to hear! Which is pretty staggering after all this time. It makes us want to try hard. And it makes us feel like we're in an ongoing conversation."