BEST CONTEMPORARY CLASSICAL
Best of Bandcamp Contemporary Classical: August 2020
By Peter Margasak · August 21, 2020
The taxonomy of contemporary classical music—new music, contemporary music, whatever you want to call it—is a thorny issue. But every two months, we'll take a look at some of the best composer-driven music to surface here on Bandcamp, that which makes room for electronic experimentation, improvisation, and powerful takes on old classics.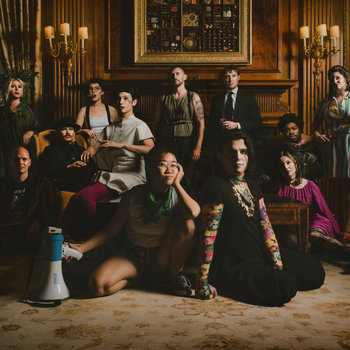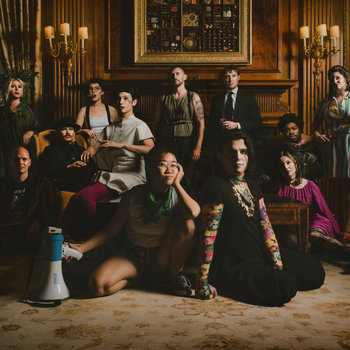 Merch for this release:
Vinyl LP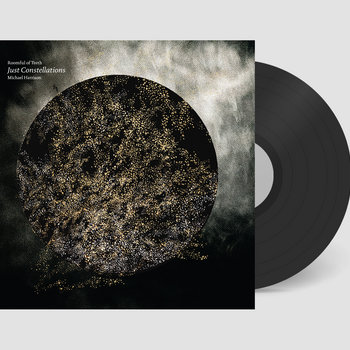 Composer Michael Harrison studied with both La Monte Young and Pandit Pran Nath, and those experiences reinforced a career-long interest in Indian classical music and just intonation, an ancient tuning system where the intervals in a scale are derived not from a constant frequency multiplier but from varying ratios of whole numbers. This stunning work commissioned by the sublimely versatile vocal ensemble Roomful of Teeth is his first piece for a choir, and he worked closely with the group to refine his ideas, responding to recordings of each new iteration to further fine-tune the four-part composition. The premiere performance—featured here—was given at The Tank in Rangley, Colorado, a disused water tank turned performance space, and its stunningly resonant acoustic properties required Harrison to further tweak the piece. The results are gorgeous; sonorous long tones glide in ever shifting harmonic combinations, each of which hang patiently in the air. Ensemble artistic director Brad Wells has said, "It's all long tones. It's the singers as bells, or the singers as drones or as pure pitch," which, while true, doesn't adequately convey the music's ghostly beauty, like hyper-precise madrigal singers playing games with our ears. Roomful of Teeth has simultaneously released a much different EP featuring a Wally Gunn piece titled The Ascendant, a percussion-driven marvel that somehow brings pop concision to Renaissance-flavored language.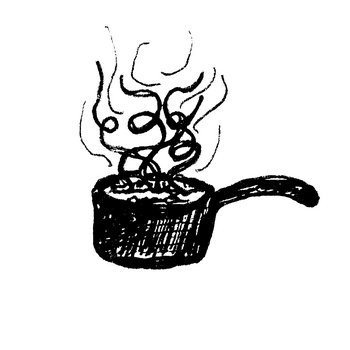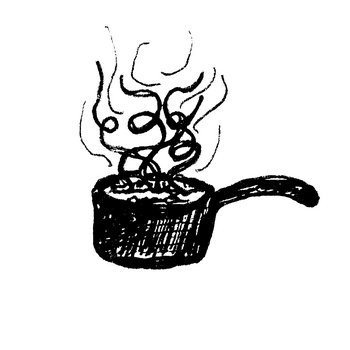 Merch for this release:
Compact Disc (CD), 2 x Vinyl LP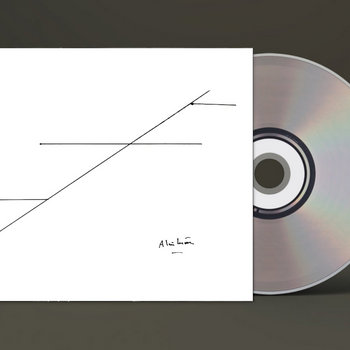 In 2016 Swiss guitarist Bernhard Rietbrock formed this ensemble to focus exclusively on the music of Alvin Lucier, responding to the composer's newest work using electric guitars as a sonic foundation rather than the pure sine tones he embraced in previous decades. Four of the pieces on this double album were written for the Ever Present Orchestra—whose ranks include Oren Ambarchi and Stephen O'Malley—while the other two date from 2012 and have been adapted for the group's peculiar instrumentation, with four electric guitarists (played with e-bows but no effects) and a shifting variety of acoustic strings and reeds, piano, and glockenspiel. These extended works produce dazzling richness and thrilling psychoacoustic action. Each listen has made the room I'm in seem to vibrate, activated by the beating and oscillations of the ultra-precise harmonic motion at the heart of these compositions, which dispatch narrative and melody in favor of pure sound that envelops the listener—imagine it as a kind of installation that can delight or flummox auditory perception. "Double Helix" features just the four guitars, forging viscous, penetrating waves of sound, while work like "Titled Arc" injects greater depth and disturbance, with the insistent piano stabs of Tamriko Kordzaia doubling as a kind of harmonic anchor and a plink that inserts beguiling disruptions into the sonic sweep. There's arguably too much to take in at one sitting here, but this is a record that one can live with for a long time.
Merch for this release:
Vinyl LP, Compact Disc (CD)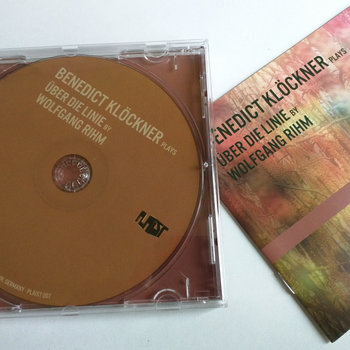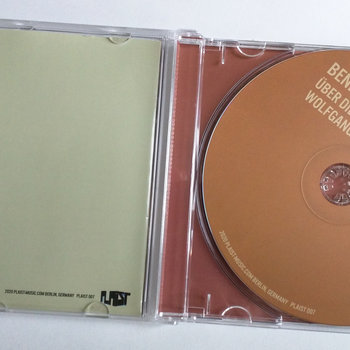 In his perceptive liner note essay for this recording of Wolfgang Rihm's 1999 solo cello piece "Über die Linie" ("About the line") Alexander Hawkins notes, "It might feel like part of an ongoing stream of sound, which began before the listener entered it, and might continue for some time after they leave." German cellist Benedict Klöckner recorded the work—once called "unplayable" by Heinrich Schiff, for whom it was written—in a deeply reverberant former Nazi bunker in Berlin, drenching his performance in lingering overtones, and, indeed, it does transmit a certain eternal quality. Rihm's solemn melodies are consistently pierced by harrowing outbursts, creating a kind of ongoing struggle for the performer to maintain a linear flow. The dynamic range might be daunting to a performer, but it's thrilling to be immersed within it. The choice of location was deliberate, further complicating the performance by requiring the musician to grapple with how his reading of the score threads the enveloping ambience of the space, whether it's the papery rustling of his bow pulling against the strings or a sudden, violent stroke serving as a jolt of electricity that momentarily subsumes everything around it. The bunker's historic weight can't help but imbue the proceedings with an air of darkness, but Klöckner envisions the performance as an act of defiance in his embrace of so-called "Entartete Kunst" (degenerate art).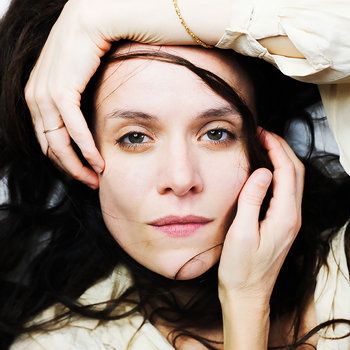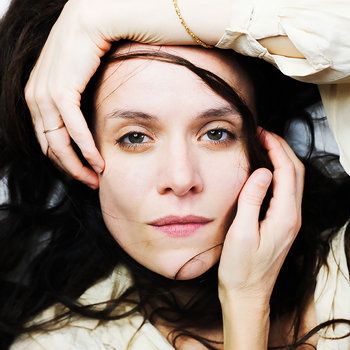 Icelandic cellist Gyda Valtysdottir, who got her start in the art-pop band múm, is one of a growing number of musicians who've nonchalantly erased the lines between pop songs and contemporary composition, bringing rigor to each side of the equation. Her third solo album features a series of pieces composed by and with Icelandic composers, including some better known for their pop music; there are both meditative instrumental pieces and melodically-rich vocal ones on offer. There's a glacial beauty within "Unfold" by Skúli Sverrisson (who adds bass and organ as well), as a series of luxuriant chords descend and ascend in drifting layers. It feels distinctively Icelandic, thanks to the sonic paradigm forged by Sigur Rós (whose Kjartan Sveinsson and Jónsi both contribute pieces here). The pop feel is more pronounced on "Safe to Love" by Ólöf Arnalds, as a delicate pizzicato walk is haunted by atmospheric, shimmering cello and elusive overdubbed vocal harmonies, with a gorgeous flute-like solo in the middle. A more pensive evocation of the natural world is conjured in "Mikros" by Anna Thorvaldsdottir, while "Air to Breathe" by Daníel Bjarnason—the only piece on the album that's been previously recorded—suffuses a sorrowful line in atmospheric harmony, fostering a tension between beauty and the unknown, as several pieces on this lovely collection do.
The New York venue National Sawdust launched its Hildegard Competition in 2018, to support and mentor "trans, female, and nonbinary composers in the early stages of their careers," and this collection presents work from the first six participants—three each from 2018 and 2019. The program commissions a work from each winner, recorded by strong ad hoc ensembles that here include violinist Miranda Cuckson and cellist Jeffrey Zeigler. Perhaps the most impressive thing about this album is the diversity of the pieces, whether the soaring art-song of "Constellations" by Emma O'Halloran or the shards of club music that spike "Casual Champagne + Cocaine" by X. Lee, a piece that seeks to reflect the distortions and discontinuity of a drug-fueled clubbing excursion. Among the highlights are "Aid for Sex" by Niloufar Nourbakhsh, which forges a disorienting array of fragments and textures to mirror the chaos of sexual violence, which in turn makes the gradual coalescing of form and harmony feel almost alien, and "Tail, Lathed" by Bergrún Snæbjörnsdóttir, a beguilingly elusive collage of frictive rhythmic spasms and terse, throbbing strings and reeds that recalls the fury of the natural world, but which ultimately forms its own logic and flow.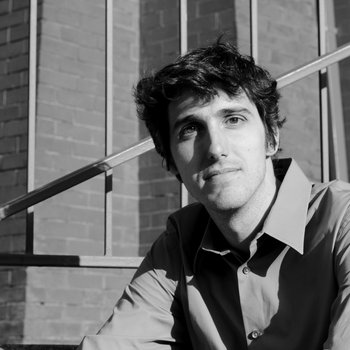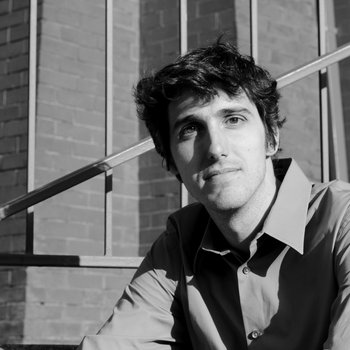 I'm perpetually flummoxed when I grapple with the particulars of alternate tuning systems, such as the one employed by the remarkable composer Catherine Lamb. The detailed liner notes Bay Area guitarist Giacomo Fiore offers for this new recording of her 2015 piece "point/wave" don't change that. But while my brain may not comprehend the methods and math behind the system, my ears still take pleasure in letting the elusive sounds wash over me. This piece was originally written for the Chilean guitarist Cristián Alvear, who released his own version of the work on the Another Timbre label, and both deploy the Secondary Rainbow Synthesizer—an application developed by Bryan Eubanks and Lamb that processes external environmental sounds with resonant band pass filters—as a crucial, slippery component for a number of works she's written. Subsumed in the processing of this version are the faint sounds of passing traffic and pedestrians, as well as natural ambience. The cyclical guitar part, which is potentially infinite, gets two passes here from Fiore, who pushes through four overlapping "environmental chords" in ever-changing sequences determined by an algorithm, producing a panoply of pitch combinations that fill the room and the ears with overtones that pulsate and electrify the room. I intend to keep chipping away at the science behind tuning, but I don't need that knowledge to get lost in the listening experience.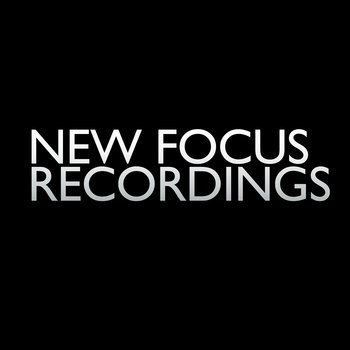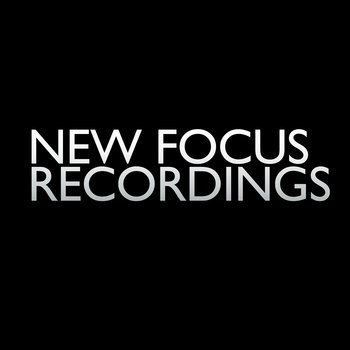 One of the reasons Spektral Quartet have remained favorites of Chicago's new music scene is their holistic interest in the trajectory of classical music and how it connects with contemporary repertoire. This superb new double album expands the way the group often programs its concerts. Yes, it's strange to include a performance of Brahms' String Quartet in C Minor in this column, but the group features the piece because the composer's harmonic sense was celebrated by Arnold Schoenberg, the 20th century paradigm-shifter whose String Quartet No. 3 is also performed here. Also included is Ruth Crawford Seeger's brilliant and perennially overlooked 1931 String Quartet. The second half of the collection zooms in on the present; the slashing intensity and radical dynamics of Sam Pluta's "binary/momentary logics: flow state/joy state;" the transplanted harmonic language of jazz within a formal classical structure behind the splintered melodies of guest flutist Claire Chase on Anthony Cheung's "Real Book of Fake Tunes;" the purely spontaneous electricity of the quartet's splattery yet cogent collaboration with improvising vocalist Charmaine Lee on "Spinals;" and the, by turns, eerie, violent, serene, and percussive George Lewis work "String Quartet 1.5: Experiments in Living." The second disc provides a potent sampler of some crucial threads in 21st century composition.
Like so many other musicians sidelined from performing by COVID-19, accordionist Frode Haltli—who vividly reps the open exchange and versatility of creative musicians from Norway—took advantage of the free time to document his growing repertoire of solo pieces. Over the last couple of decades he's forged a career that regularly shifts between folkloric traditions, improvisation, and classical composition with numerous stops in between, but these recordings focus on notated works that explore the dazzling possibilities of instrument, which holds a prominent spot in Norwegian music. The first of three volumes opens with "Des Ténèbres à la Lumière" (From Light to Dusk), a 1995 piece by Russian composer Edison Denisov that takes advantage of the instrument's polyphonic and polyrhythmic possibilities within a contemplative atmosphere that enfolds the sort of changing tone and disparate episodes of a single day (or life) into a cogent meditation. Scottish composer James Dillon eschews narrative in his "Two Studies," which offer striking contrasts: the first a highly kinetic display of independent lines crisscrossing and slaloming that demands utmost dexterity, the second unveils a lush rays of harmony and surging waves of pure sound. The album concludes with "Dismantled Pipes," a kaleidoscopic new piece by Maja S.K. Ratkje derived from materials used for her "Aeolian," a concert/installation which included the use of dismantled church organ pipes that draws connections to the sheng, the Chinese mouth organ that preceded the accordion.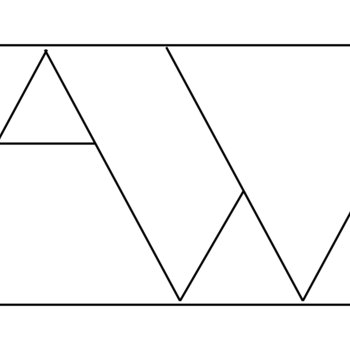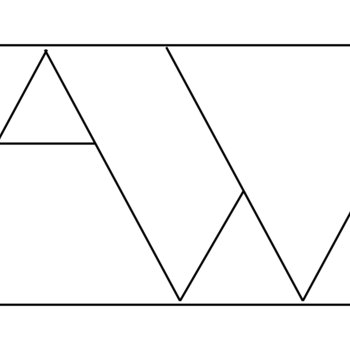 Merch for this release:
Vinyl LP,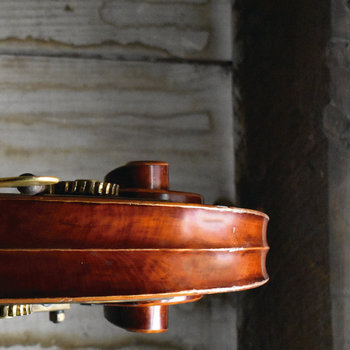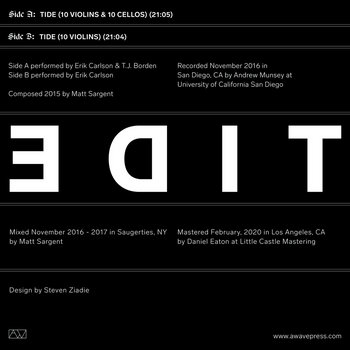 Matt Sargent's "Tide" was originally composed for bassist Zach Rowden in 2015, who laid down 10 tracks of long tones into a massed cluster drone in which he responded to composed sine tones heard through headphones as he played, shifting each new pitch to match what was piped in. These two new iterations enlisted violinist Erik Carlson and cellist T.J. Borden to forge mid-range versions of the dirge with exhilarating results. They play together on the first version, which heightens the charged play of interacting overtones, while Carlson goes it alone on the second. "Tide" is almost monolithic in its density, but within its ominous power is a steady recalibration of top notes in which the grain of the instruments almost sparkles, releasing in a buzzing rush of thick overtones. Pitches ascend and descend in harrowing arcs, but thanks to so many layers of sound there's an inexorable, hefty foundation. The sliding tones toggle between siren-ish swoops, viscous pulsations, and insect-like buzzes, persistently creating microtonal ripples across the vast sea of sound. Naturally enough, Carlson's violin version loses some of the low-end presence in the take with Borden, but it's no less captivating, and it allows the listener to more easily home in on the microscopic details.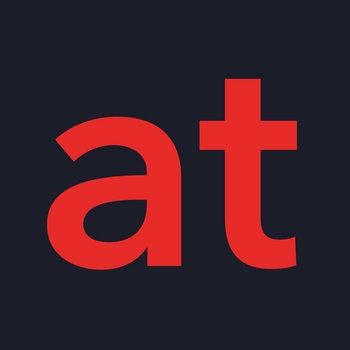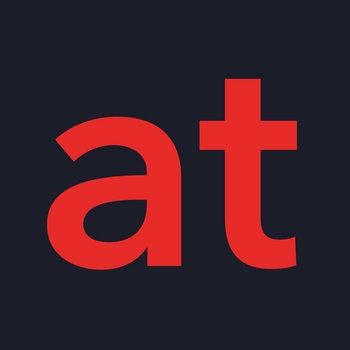 Merch for this release:
Compact Disc (CD)
France-based Spanish sound artist Clara De Asís and Swiss flutist Mara Winter took advantage of the COVID-19 quarantine, holing up together to make a series of meditative pieces that were partially developed late in the evening within a resonant pedestrian tunnel. The pieces were later recorded in a 15th century church in Basel that was temporarily shut down. These loose texture-rich compositions, redolent of isolation and rumination, use breath and bowing as primary tools, but rather than embracing toothless drones the musicians allowed biting tones to enter into the mix. See "Still Water," where De Asís produces sustained high-pitched sounds to blend with and disturb the sere, sporadic puffs blown by Winter. It's hard to tell who's doing what on "Wind That Walks," but Winter's ghostly harmonics, placed distantly in the mix, seem to deliberately haunt hovering sheets of white noise produced by De Asís, suggesting an almost cozy insularity within a barren, wind-swept landscape. That's answered by the brief title piece, in which a pensive flute melody is shadowed by elusive rustling sounds. "Present Omission" opts for much greater tactility, a rolling sea of friction produced with everyday objects like a brush, beans, and a metal bowl. "A Passage Through" concludes the album with Winter moving through four discrete sections that create different patterns using a handful of pitches and split tones.