BEST BEAT TAPES
The Best Beat Tapes on Bandcamp: December 2020/January 2021
By Max Bell · January 27, 2021
Unfortunately, little changed in the world at the end of 2020. Fortunately, there continues to be a wealth of groundbreaking beat tapes every month. In case you were caught up celebrating the end of the longest year on record or the beginning of 2021, this month's column looks at projects from the last two months. Below, you'll find a tape that weds the sounds of the L.A. beat scene with modern funk; hip-hop-influenced footwork and house music from a Long Beach beat collective; downtempo trip-hop sampled almost exclusively from Indian and Pakistani music; and a collection of smacking 8-bit beats from a faceless new producer. If that's not enough, there's a new Madlib tape that was put together by Four Tet. For now, 2021 sounds promising.
GRN+GLD is at the center of the Long Beach beat scene. A DJ/producer collective and record label, they also throw a monthly show at local venue Que Sera. The Long Beach Post rightfully called them "the Low End Theory of Long Beach." GRN+GLD co-founder Dirty Merlin, ranks among the collective's most prolific members, constantly dropping projects filled with gritty, experimental electronic music that thumps at the intersection of house, footwork, and IDM.
Merlin's latest album, Welcome to 3D World, is house and footwork for the hip-hop literate, seamlessly moving between the two genres while venturing into others. "LSD Fiend+ (Acidic Excess)" is a muted, downtempo beat that softly knocks between a Jungle Brothers sample, sounding like it was recorded through the floor above a foundation-shaking underground club. Elsewhere, like on "Puritan Promiscuity," Merlin crafts blistering footwork in the vein of the Teklife crew, with mortar-like drums detonating around a deftly placed Biggie loop. "Nothing Left to Give (Reality Got Me Shifted)" is jagged and atmospheric IDM that plays like fragmented and minimalist DJ Shadow. GRN+GLD hosts weekly live streams, but Welcome to 3D World will be best heard when Merlin can play tracks from the Que Sera sound system again.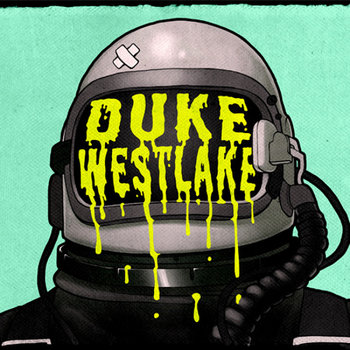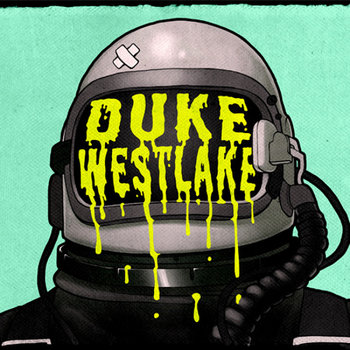 Merch for this release:
Compact Disc (CD)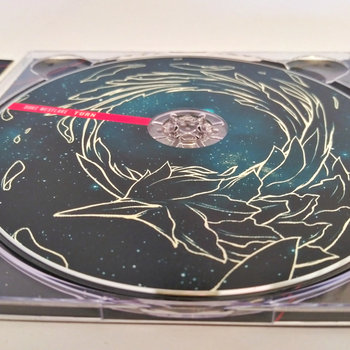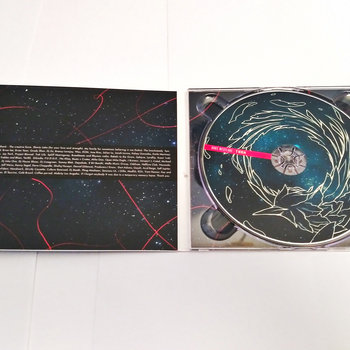 The Los Angeles beat scene and modern funk scene developed in tandem. The respective capitals of both scenes, Low End Theory and Funkmosphere, both began in 2006 and, inevitably, sounds from both cultures would intersect like the city's freeways. Duke Westlake's TOMORROW embodies that sonic interchange. This is trunk-rattling beat music with a heavy, modern funk bent. Synths glint and squeak as deep, resonant basslines bolster dynamic drums that hit like battering rams. On "Shorty Loka," Westlake creates a halting, quasi-video game melody that he backs with thunderous drums and jagged synths. The bright and reverberating "WaveRunners" could've been a lost B-side from DaM-FunK's modern funk opus Toeachizown. Tracks like "Onslaught" seem fit for bouncing low-riders, with bass stacked between layers of complex percussion built to break rearview mirrors. If you want a crash course in progressive instrumental music from L.A. of the last decade, TOMORROW looks to the past while pushing forward.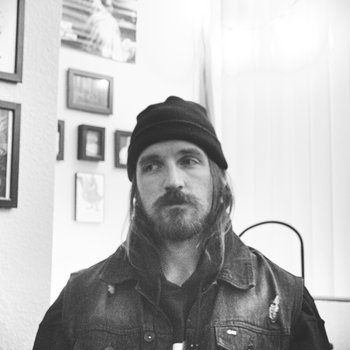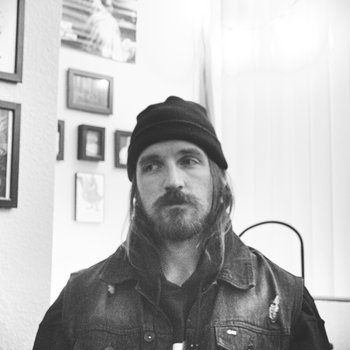 In Star Trek, the holodeck is a holographic virtual reality simulator on starships that transports the user to other worlds. Las Vegas-based producer Dixon Hill, doesn't own a holodeck but he does own a SP-404, which he uses to visit New York trains scrawled with DayGlo insignia and dusty studios in brownstone basements: the home of knocking boom-bap. Here, the wind is tape hiss and every noise sounds grainy and warm. Program 3, the latest installment of his Holodeck Beats series, finds Hill scoring these sonic worlds with his forceful, often jazz-imbued boom-bap. These are beats for devotees of peak-era Premier, Pete Rock, and Diamond D, that sound nostalgic yet contemporary. Even the simplest among them is deftly layered. Opener "Out of the Silent Planet" is a crushing beat that hits between barrages of rapid drum fills. On the lush and banging "Signals," Hill programs drums and chops bright loops with as much precision as swing. And the blue, piano-driven "The Long Goodbye" attests to Hill's abilities as an arranger. Here, it almost sounds like he has a jazz trio accompanying him. We're off the train, out of the basement, and in a lounge. No holodeck necessary.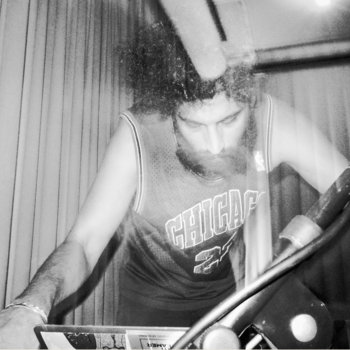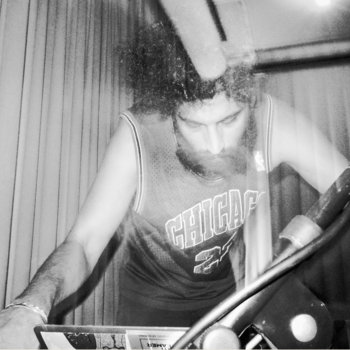 Merch for this release:
Cassette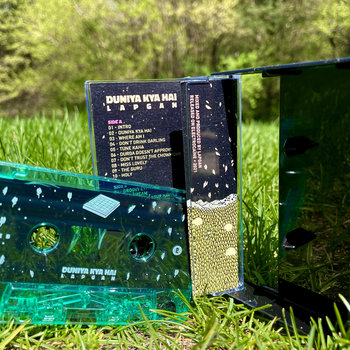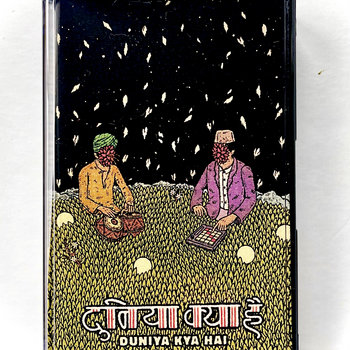 There's a long history of hip-hop producers sampling Indian music. Dilla, Madlib, Timbaland, and Erick Sermon are just a few who've found inspiration in South Asian sounds. Chicago-based producer Lapgan has been flipping Indian music since his 2019 debut, Badmaash. For his latest album, Duniya Kya Ha, Lapgan relies almost solely on music from India and Pakistan. Digging into Bollywood and Lollywood soundtracks, he crafts richly layered downtempo beats. "Durga Doesn't Approve" is portentous trip-hop with cavernous drums and eerie atmospherics, the score to a mythical battle. Lapgan paints another shade of trip-hop on "Miss Lovely," a slow, somber, and jazz-laden suite that sounds like the soundtrack of Indian noir. If Sam Spade were in a Mumbai pub, you'd hear "Miss Lovely." At times, like on the bright and bouncy "My Haveli is Your Haveli," Lapgan's beats would fit alongside Bonobo. On "Rodeo," though, he constructs a dusty, minimalist beat with rattling percussion around a sultry vocal sample. Throughout, the myriad ways that Lapgan explores these samples proves that producers have only scratched the surface of South Asian music.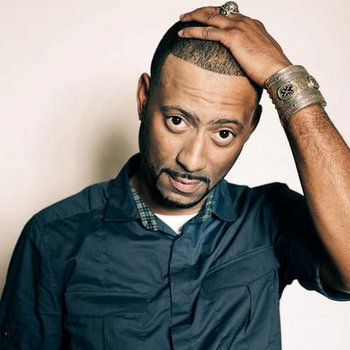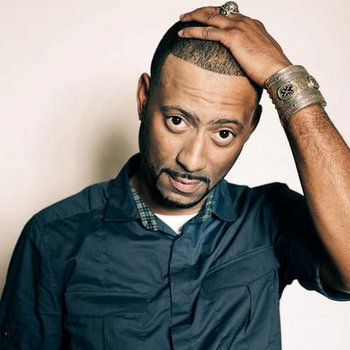 Merch for this release:
Compact Disc (CD), Vinyl LP
Madlib is a producer and scholar, a loop digger whose endless search for new samples has led him to records from every corner of the globe (see his Medicine Show series). Sound Ancestors is the name of his new album as much as it is the guiding ethos of his career. Every beat is a conversation with the musical forebears he samples. This album is also a conversation with Four Tet, the English electronic producer who spent years arranging, editing, and combining hundreds of pieces of music that Madlib sent him. The result is a roving, brilliantly sequenced project full of beats as varied as Madlib's catalog, each one drawing on a different genre and employing a different drum pattern. "Theme De Crabtree" is at once thumping and jangling, the swinging drums landing atop a bed of deftly arranged string fragments. On "Road of the Lonely Ones," Madlib layers a plaintive Philly soul sample over crisp drums that split the difference between militaristic and funky. There are also tracks like the guitar-driven "Hopprock," where Madlib employs tambourine, handclaps, and drums for percussion, all of which make the beat feel as if it were composed live rather than programmed. Whether it's the robotic, final-boss-level bump of "The New Normal" or the warm, church-like keys of "Chino," each beat feels like Madlib is reaching back as much as he's stepping forward into new sonic territory.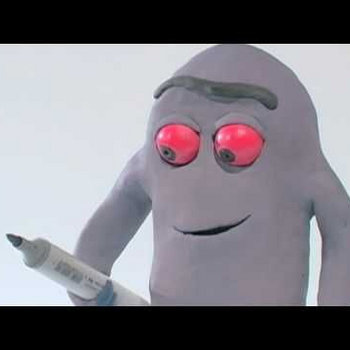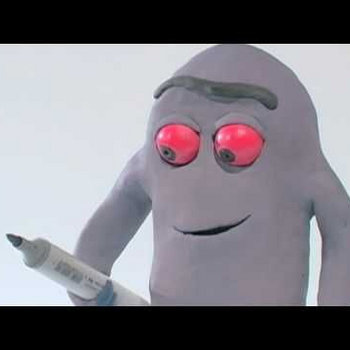 Vinyl Slim is an enigma. They exist only as a black-gloved hand, pressing SP-303 and Maschine Plus buttons as they flip vintage video game music for their YouTube series, "Pixelflips." Their first release, Super Slimtendo!, is an excellent expansion of "Pixelflips." These are beats for those nostalgic for 8 and 16-bit melodies, for those who nod to drums that land harder than Bowser. "Rainbwz" is what it sounds like when you turn the start screen into a slap; Slim drops drums like anvils over a serene, plinking melody. On "Drippppppp," Slim crafts a haunting, quasi-trap theme that bangs like Lex Luger re-scored a Castlevania game. And "Blk Glovs" is an ominous stomp, the entrance music to a bruising end-of-game boss. While some video game music can sound too similar, no two beats on Super Slimtendo! hit the same. It should be added to the canon of great video-game-sampling beat tapes.