BEST AMBIENT
The Best Ambient on Bandcamp: October 2021
By Arielle Gordon · November 09, 2021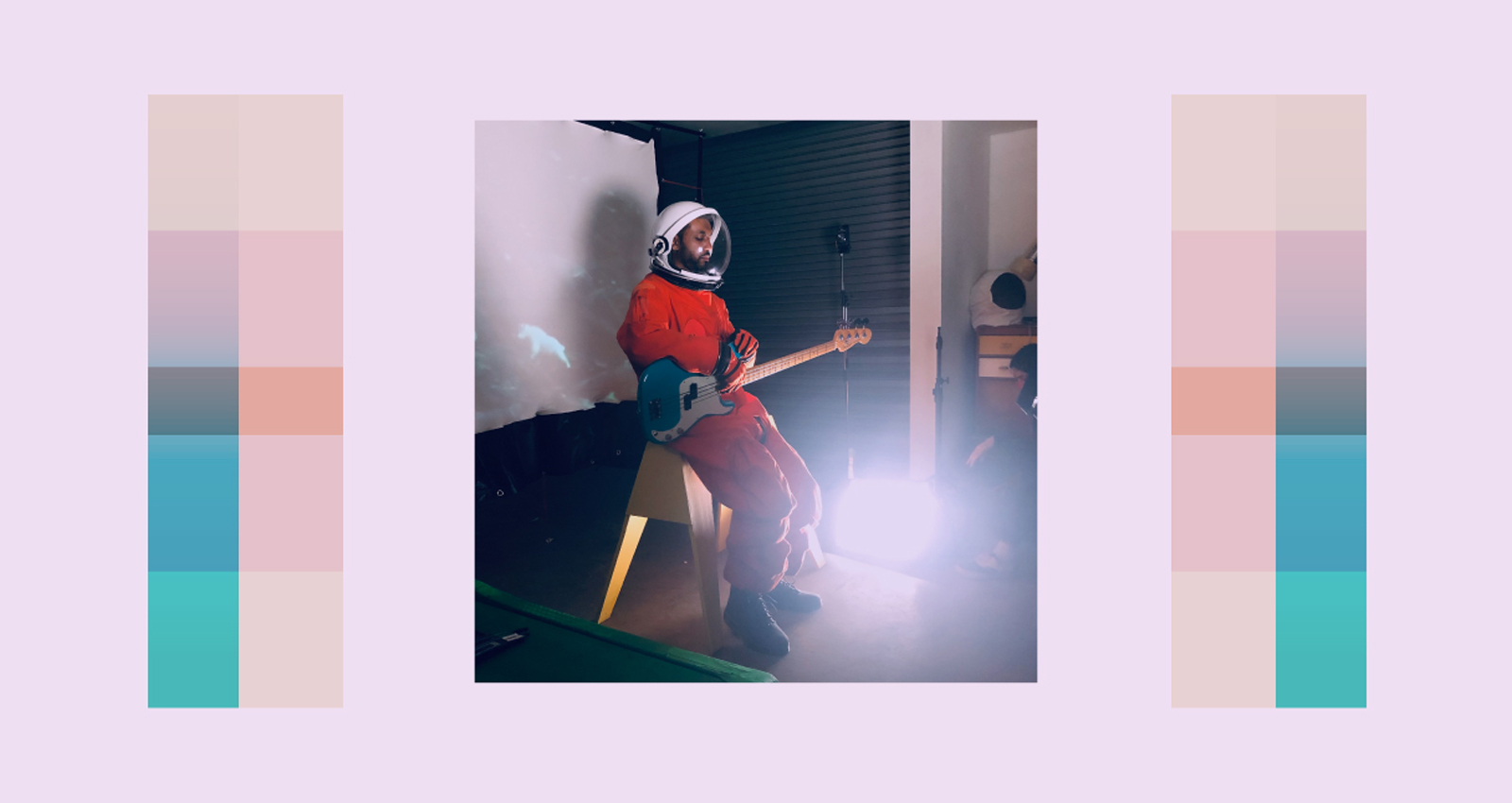 There is a sense of homecoming in the music featured in this month's ambient roundup. For some artists here, it's a step away from their primary instrument; for others, it's capturing daily life via small, subtle recordings. Whether it's Brett Naucke's return to Chicago, Nick Zanca's revisitation of a long-lost tour diary, or Ross Goldstein's final Mellotron installment, October's best ambient albums reexamine what "home" means.
Merch for this release:
Compact Disc (CD), Vinyl LP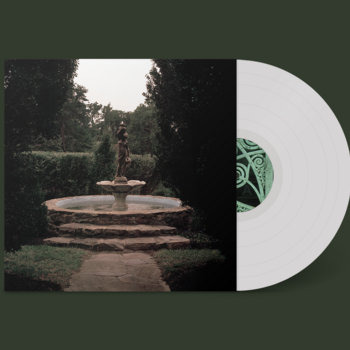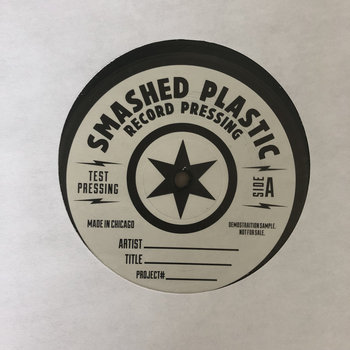 Brett Naucke is first and foremost a knob-twiddling synth whiz. He is most commonly pictured gazing into a web of wires and switches, as if establishing a secret language with his signal flow. His explorations in electronics recently took him to Stockholm's Elektronmusikstudion, where he gained rare access to the studio's Buchla and Serge synthesizers. But on Mirror Ensemble, Naucke finds inspiration closer to his Midwestern home base (he currently lives in Asheville, North Carolina, but is a fixture of the Chicago scene). Created in collaboration with fellow Chicagoans Natalie Chami and Whitney Johnson, who recently released their first record as the duo Damiana, Mirror Ensemble follows the acoustic tone set by Johnson's string arrangements and Chami's rich vocals. Through the combination of Chami and Johnson's improvisations and Naucke's synthesizer compositions, the trio build a sonic world founded on taut, minimalist piano, shaded in by Naucke's glittering electronics and the layered bow strokes of Johnson's viola.
Merch for this release:
Cassette, Compact Disc (CD), T-Shirt/Apparel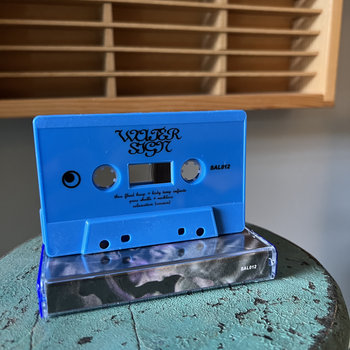 Colin Blanton, who performs as Brin, takes a generative approach to composition, creating improvisations from the conversation between an echo and its source. On Water Sign, he continues his use of sensory percussion, a sensor with software that picks up on rhythm and responds with a corresponding sound. In 2018, the percussionist said that the technology fully changed his approach to music, and his records since then have borne that out, each excavating more intricate and abstract samples. On "Water Sign," as the title suggests, he creates rhythms from the sounds of water. The record is as varied as the titular natural resource: He uses aqueous rhythms to create dense soundscapes, like the rainfall loop on "Ininland" and the babbling brook on "Piscean Tumble," but also takes inspiration from sparser streams on "R.I.P. Casualshrine." Like nature, the record feels at once instinctive and unpredictable, brimming with the organic chaos of a rushing body of water.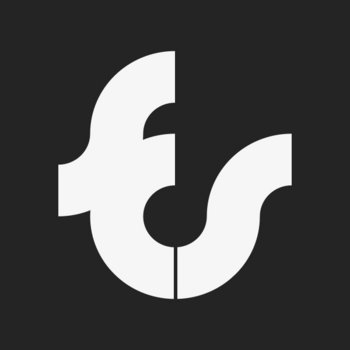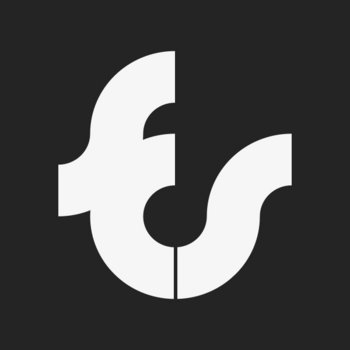 Merch for this release:
Cassette
The first record released under the Mister Lies mastermind's own name, Cacerolazo is part historical archive, part contemporary sound collage. Created from field recordings recovered from his 2013 international tour following Mister Lies's buzzy debut, the record captures sounds from the Gezi Park protests in Istanbul (cacerolazo is a particularly percussive form of protest that involves beating pans and pots in the streets). He witnessed the demonstrations as a touring musician with little context, and the crowded compositions reflect his discomfiting dissociation at the time. Cacerolazo is an album about memory: layered acoustic and electronic improvisations bump up against processed found sound from nearly a decade prior. Zanca has an almost irrepressible sense for melody, and he carves surprisingly bright moments from the distorted sounds of unrest.
Merch for this release:
Vinyl LP
The world of Aleksandra Zakharenko is built from pin drops, footsteps, the silence between breaths. Her songs require deep listening because anything less would disturb the subtle rhythms of her music. On her latest release as perila, 7.37/2.11, the Russian-born, Berlin-based artist continues her diaristic approach to composition, capturing recordings made over the course of 2020. But while song titles like "Haven't Left Home 4 4 Days" might suggest a kind of dire response to pandemic restrictions, her tones suggest a more introspective state. Dusted with a layer of tape hiss, 7.37/2.11 is a particularly cozy reflection of a lonely year. "Being intimate with yourself is the way to avoid becoming robotic in this crazy whirlwind society," Zakharenko told Pitchfork earlier this year. The warm piano of "Crash Sedative" certainly suggests that time spent in isolation drew Zakharenko towards more acoustic elements.
Merch for this release:
Vinyl LP
To call Joshua Crumbly a bassist is factually correct, but musically simplistic. The bicoastal musician grew up performing, learning classical piano at the age of five and accompanying his professional saxophonist father as a bassist just after turning ten. Since then, he's collaborated with a number of contemporary jazz musicians, from Terence Blanchard to Kamasi Washington; his solo work is a reflection of his multi-genre approach to his core instrument. On his second full-length ForEver, the Juilliard grad uses the bass in all of its forms—as a percussive element, as a driving rhythm, and in its most atmospheric moments, as a dark drone. It leans most ambient when Crumbly reaches back to the solo bass concept of the record, as on "Family"—paired with just a low, steady bongo drum, his slow, repeated basslines grow increasingly meditative.
Merch for this release:
Vinyl LP
Ross Goldstein has become somewhat of a mouthpiece for the Mellotron; he even started "Mellotron Mondays" at a local community space in Catskill, New York to celebrate that synthesizer. The Mellotron's warm, slightly ghostly sound was a dominant feature of psychedelic and prog rock from the '60s and '70s, but Goldstein takes its already gentle qualities a step further by dragging out the reverberation of each note. The last in a trilogy of albums dedicated to the instrument, Chutes and Ladders radiates with a certainty and optimism befitting a grand conclusion. "2020" hovers with the unrealized promises of its namesake year, while the choral tones of "Alien Hatchery" buzz with an otherworldly glimmer. At times the upper range of the songs are clipped; it's as if Goldstein's compositions are almost too vast to capture on tape.