BANDCAMP NAVIGATOR
Bandcamp Navigator: June 2022
By Robert Newsome · July 06, 2022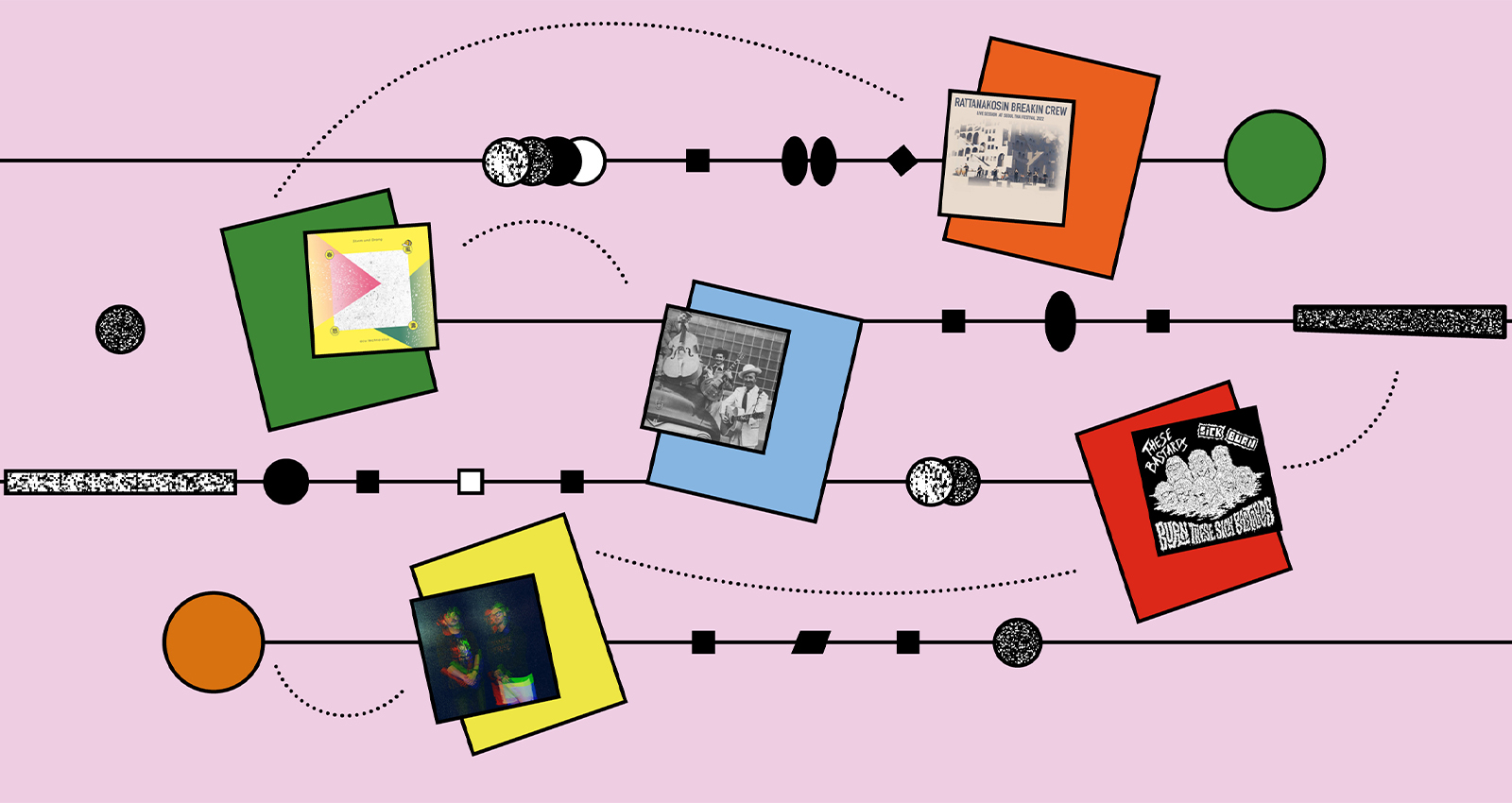 Generally, I strive for some kind of balance in the "mood" of the works featured in the Navigator, but this time around, I suppose I was in some particular state of mind while selecting the featured albums. We start and end this journey with some "yelling music" as well as checking in on it a couple of times along the way. The majority, though, is decidedly "non-yelling," so balance has still been achieved. Even if "yelling" isn't what you want to hear, come along on this voyage. You'll probably still find something you like.
Merch for this release:
Cassette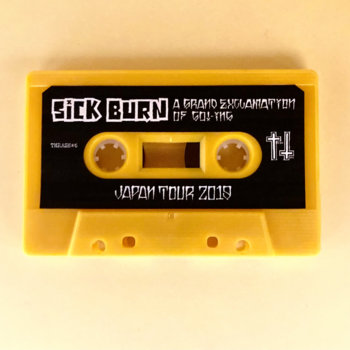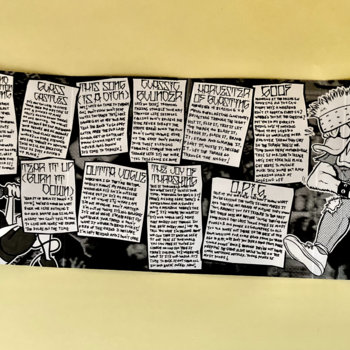 Sick Burn's 2018 demo was one of my favorite releases of that year, but other than an excellent split 7-inch with These Bastards in 2021, these Sacramento thrashers have been mostly silent. Or so I thought. They were busy touring Japan, a tour for which this collection was released on CD. Now, one (still ongoing) global pandemic later, it's been released on cassette by Thrashtapes. This tape includes some songs that people familiar with Sick Burn will recognize (albeit different versions), some newer material, and a couple of cover songs. The riffs fly fast and furious here, but Sick Burn is never shy of breaking up the cacophony with a well-paced breakdown or a scratchy staccato two-step mosh part. Check out the 43-second masterpiece "Tear It Up (Burn It Down)" for a small taste of what this sounds like. All of it is wrapped up in a sense of fun, and vocalist Lory's voice is the perfect register to cut through the blur without overpowering the mix, which is a trick that lots of hardcore bands have trouble pulling off. Sick Burn, though, have it all figured out.
Let's stick around in the vast #punk tag for a while, moving from a release made by an American band for a Japanese tour to a Colombian band with Japanese hardcore influences.
Ripping out of the incredibly fertile Bogotá hardcore scene, Nagazaki's first non-demo release is a blast of abrasive, throat-shredding fury. These four songs of barely-controlled chaos are loud, fast, and angry. If you've heard Nagazaki's 2021 demo, you've heard a couple of these songs already, but hearing them as a studio recording rather than the demo's "tape-recorder-in-the-corner-of-the-room" production style brings new depth. The guitars are clearer here and more biting, owing equal sonic debt to the brittle, piercing style of Dead Kennedys's East Bay Ray as well as to the '80s Japanese hardcore sound, which, as you can probably tell from the band's name and cover art, Nagazaki is influenced by. The latter two tracks on this EP are the most powerful, showing the band's mastery of starting at a slow, menacing pace and just when things get good and ominous, shifting into a blistering whirlwind. If you even pretend to like punk and/or hardcore, this is one you don't want to miss.
I'm confused by the inclusion of the #neo tag, sitting there all alone without a suffix. "'Neo' what?" you may well ask. I did too, so I dove into it to find out and what I found were charming cover versions of Chinese television show theme songs.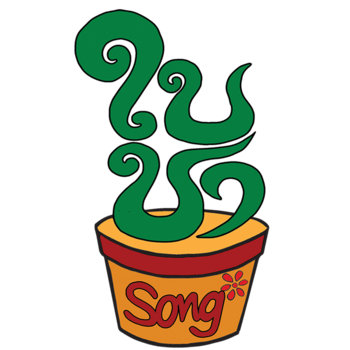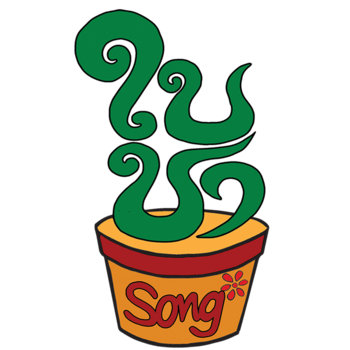 This album—a collection of covers of Chinese television themes from Thai duo Lhin & Oletar—14 gentle, folky tracks built around Oletar's light, sparking guitar and Lhin's soothing acrobatic voice. Having never seen, for instance, 萬水千山總是情 (loosely translated, "Love and Passion," a 1982 love-triangle drama series starring Shaolin Soccer's Patrick Tse), I can only rely on my imagination while listening to the pastoral, jaunty theme featuring woodblock and whistling. Whether you're familiar with these shows or not, this album is a fascinating one. Hearing these interpretations might certainly lead to a desire to find out more about the source material. Still, it's hard not to simply appreciate the talents of the musicians on display here. You don't have to go searching around on the Internet for that component. You've already got it right in front of you, and regardless of how deep your knowledge goes, these songs are great.
Lhin & Oletar's record label is based in #Thailand, and we'll use that tag to jump from Chinese television to a collection of live instrumental performances.
This collection of live recordings from Thai instrumental surf group Rattanakosin Breakin Crew weaves together disparate musical strands into a cohesive whole. There are some elements of unstructured experimentation here, as on the opening track, "Himmaphan Overture," where the horns provide a foundational drone on which the jazz-influenced melodies are built. Still, there's also plenty of melody and groove throughout this collection. The chief joy in these live performances is the playful exchange between the performers. Patterns emerge and loop around each other, each instrument knowing precisely to step into the spotlight and when to fold itself back into the composition as a supporting player. The Thai folk influences with which these recordings are infused really make these tracks stand out. The traditional elements are rarely given center stage; rather, they're a unique element that provides variety and grounds these performances in the cultural musical traditions of the artists. Never overpowering, the folk elements are perfectly integrated into these upbeat, energetic works.
Here's that #world tag again. It's not the best tag as far as description is concerned, encompassing so many various traditions and styles of music, but it's been around longer than I have, so there's not much use fighting against it. Instead of complaining, let's use the road that it makes available to us to travel from Thai instrumentals to Japanese techno.
市大テクノ部(ocutechno)
春風怒涛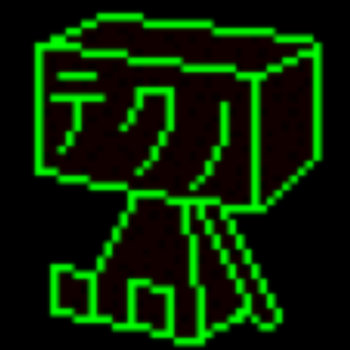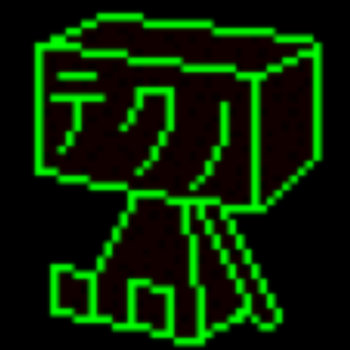 This would be a great compilation of fresh techno sounds no matter where it came from, but the fact that it's attributed to the "Osaka City University Techno Club" is somehow incredibly charming. It's hard not to imagine these producers huddled together in the student center, books piled high on the table, piecing these beats together on their laptops. The music itself goes incredibly hard right from the start, opening with the bludgeoning energy of Aquestion's "Iku2edaf." Whichever member of the club sequenced this album knew what they were doing because that full-frontal attack is followed by three ambient-infused tracks from ちいかわオタ. These tracks still bring high energy and higher BPM counts, but the smooth choral synth beds supporting the freneticism lend a sense of peace and calm. 緲綴 sidesteps the pounding beats of their fellow club members on "光叉" in favor of distorted guitar growls over Berlin School-style arpeggios before bringing the drum machine back on "Dunk-an Prototype." Overall, this compilation is an excellent look at the creative work of a group of students making music simply for the love of creation.
As you know, this collection features students of #Osaka City University. Also based in Osaka (or, at least, claiming to be based there) are a bunch of jokers messing around with Opeth songs.
Let's get this out of the way immediately. This is a novelty record, and if you're not into novelty records, then this isn't for you—but if you are, then this is one of the best in recent memory. The concept is this: take a 1997 Casio keyboard and a working knowledge of the discography of Swedish progressive metal band Opeth. Use a random number generator to determine a song from their discography, preset rhythm, and BPM, and you're off. The results are, frankly, spectacular. This experiment re-imagines "Hope Leaves" from Opeth's 2003 all-prog, no metal album Damnation as a jaunty, upbeat pop song. Later, when The Moon City Players get into Opeth's more death metal-influenced material, the results only get funnier. An approximation of Opeth vocalist Mikael Åkerfeldt's growls on "The Drapery Falls (Jungle Version)" cuts through the weirdness of what's already going on here, adding yet another surreal element to the proceedings. Comedy is, of course, subjective. What works for some may not for others. This experiment worked for me, remaining hilarious after multiple listens. Good work, Moon City Players! You're a modern-day Dickie Goodman!
From the Moon City Players's reinterpretation of #metal, we'll use that tag to get to some actual metal.
Finding the right combination of inspirations will result in something new and exciting while still being tapped into a tradition or subculture is challenging. Flowers for Burial have succeeded in this difficult task. Here, they balance between dark, ominous atmosphere (see, for example, the slow-build atmosphere of album closer "Death March/Onward") and straightforward pit-opening capital "R" Riffs. The latter are present here in abundance. The 47-second "Youth" opens with a hard, fastcore charge that careens headlong into a brick-wall breakdown that'll have you pickin' up change in your spooky hooded druid robe. If you took the slow, doomy brutality of Savannah, Georgia legends Damad and threw it as hard as you could against the palm-muted cinderblock riffs of Gather, the results would put you squarely in Flowers for Burial's neighborhood. Judging from the results of this powerful demo, that's not a bad place to be.
Flowers for Burial list their location #Poughkeepsie, New York, but there's another Poughkeepsie in Arkansas, and that one's the birthplace of our next artist, one of the lesser-known artists signed by the legendary Sun Records.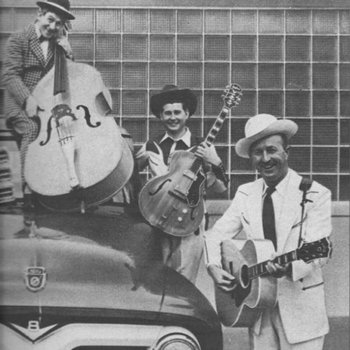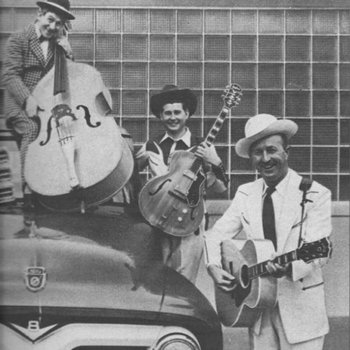 Okay, yes, we're stretching the concept here to cover multiple releases on one stop, but they're all components of the same collection—the Sun Records singles of Arkansas country/rockabilly artist Ethmer Cletus "Slim" Rhodes. Recorded and released in 1955 and 1956, these singles are a fascinating document of an artist searching for a sound that would hit. That search yielded some unique results, specifically the chime-like guitar tone and the studio effect-laden fiddle solo in "Bad Girl," the B-Side to the 1956 Collins Kids-style rocker "Gonna Romp and Stomp." Since we're dealing with the mid-'50s here, of course, Rhodes takes a shot at aping Elvis on "Take and Give" and the more upbeat B-Side "Do What I Do," a single featuring one of the only recorded vocal performances of Sandy Brooks. Elsewhere, Rhodes and his band lean hard into a country sound, placing the fiddle and steel guitar front and center, especially on the early B-Side lament "Are You Ashamed of Me." As interesting as these records are as historical documents, that wouldn't matter so much if they weren't actually any good. Fortunately, they were, and still are, almost 70 years later.
From the '50s #country sounds of Arkansas, we'll use that tag to jump to the present day and the other side of the planet to check out some modern country sounds from Australia.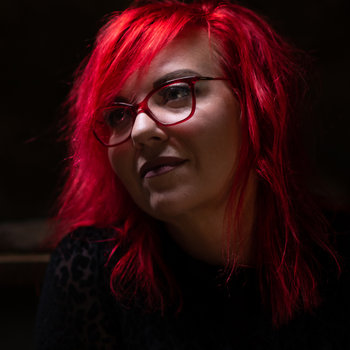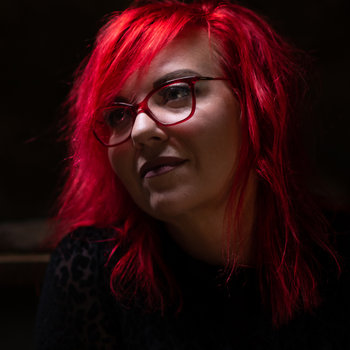 Merch for this release:
Compact Disc (CD)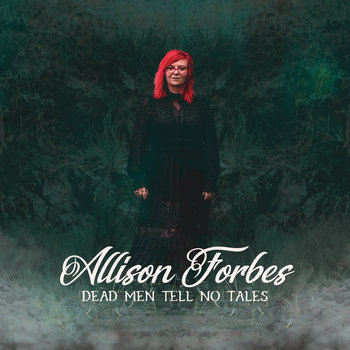 On her latest album, Australian country artist Allison Forbes continues to showcase her ability to combine the country's past with modern elements to create a fresh, unique sound. The Appalachian folk of album opener "Shallow Grave" gives way to the pop-country sound of "Only Got One Road," a song which wouldn't sound out of place on the excellent mid-'90s albums of Jo Dee Messina. Those folk elements pop up again a few times as the album progresses, most impressively on the banjo-driven title track. On "Down to the Waterhole," that banjo is joined by a snarling blues guitar, creating a foreboding but upbeat mood. A blues influence is also heard on the stomping "Angry in Suburbia," which features a stuttering, choppy riff on the verses that open into an expansive, hard-charging chorus. The constant throughout this album is Forbes's voice. It's strong, versatile, and more than capable of the depth needed for an album that showcases many of the multiple styles under the "country" umbrella.
Allison Forbes is from #Tamworth, New South Wales, located between Sydney and Brisbane in Eastern Australia. You've probably noticed lately that there are quite a few really good hardcore bands in Australis. Well, one of them is from Tamworth.
If you, like me, love "ignorant riff" hardcore, then friend, this is the record for you (us). After a brief tension-building intro (a good intro track is essential in maximizing the brutality of a hardcore record), Serrated positively explodes into the opening punch-to-the-neck riff of "Broken Glass." Crown Me King isn't one of those six-minute demo affairs, either. Serrated brings the punishment for 10 tracks of pummeling riffs, cavernously deep bass, high-pitched pick sweeps, and shredded-throat vocals. There's a little bit of the "industrial" side of hardcore evident here. The Godflesh influence taken to heart by bands like Harm's Way and Year of the Knife is felt throughout, as in the slowed-down middle of the title track or the wall of distortion that leads into the supremely hard breakdown on "Heavy Eyes," but this isn't an artsy affair. Serrated is trying to throw out riffs that'll make you forget how to tie your shoes, breakdowns that make you feel like you've been rolling around in a rock tumbler. Mission absolutely accomplished.
Thanks for coming along on another trip all over the world. Australia's not a bad place to end up. If you're a fan of hardcore music and aren't familiar with the Australian scenes that have been putting out some really excellent music lately, that's a side-quest you can take yourself on when you have the chance. Or, if not, any one of the stops we've made will branch off into a thousand different destinations. Your favorite new music is waiting for you out there. Go find it.