LISTS
Where to Start With the Legendary Sun Records
By Jim Allen · Illustration by Natalie Foss · January 10, 2022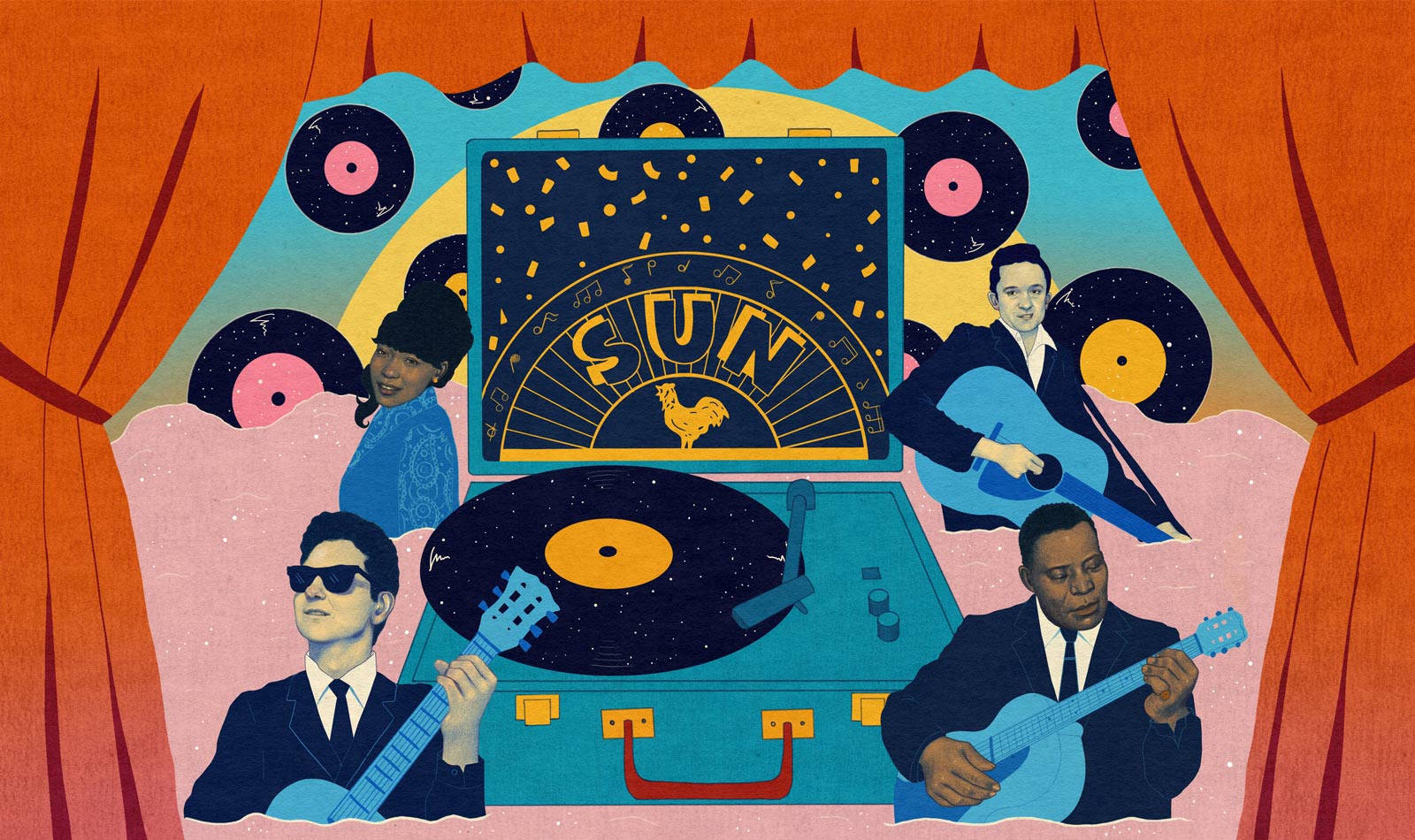 If Sun Records mastermind Sam Phillips could have foreseen how much of pop music's future would be directly indebted to his label's output, he probably would have hung onto his artists a little longer. In the '50s, Phillips's modest but mighty Memphis recording studio birthed those early, earth-shaking tracks by Elvis Presley, Howlin' Wolf, Jerry Lee Lewis, Carl Perkins, and Johnny Cash—to name just a few. They moved on to bigger labels fairly quickly, but almost all of them made their most influential records at the Sun Studio at 706 Union Avenue.
Phillips had a knack for capturing the raw energy of the moment, whether working with rock 'n' roll, country, blues, or R&B. Even beyond the label's status as a midwife to rock 'n' roll, there's scarcely been a development in American music from the 1950s on that doesn't share some DNA with the Sun stable. The Sun empire was expanded when Nashville producer Shelby Singleton bought it in 1969 and brought a batch of other labels under Sun's umbrella, reaching into everything from zydeco to psychedelia.
Countless artists have paid homage to Sun both overtly and indirectly, some making the pilgrimage to the Sun Studio (still active to this day) to take a shot at emulating Phillips's magic, and some simply approaching the "Sun sound" on their own terms. But apart from a passion for slapback echo and an aversion to overproduction, there's never really been any single thing you could point to as an actual "Sun sound." How could any label whose catalog encompasses everything from Howlin' Wolf's feral blues to Johnny Cash's barbed-wire honky-tonk minimalism ever be pinned down to a singular sound?
Between the Sun catalog proper and its rich ring of subsidiaries, there's a lot to wrap your head around in the house that Sam built. Don't sweat it—here's a handy guide to some of the Sun family's shining moments.
---
THE ESSENTIALS
Merch for this release:
Vinyl LP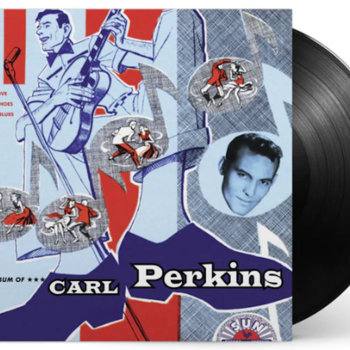 When it comes to Sun rock 'n' roll LPs, Carl Perkins's 1957 debut is the pompadoured Rosetta Stone. Of the label's rockabilly trailblazers, only Elvis had a full album out before '57, and he'd already moved to RCA by that time. Dance Album contains all of Perkins's key singles, i.e., the building blocks of rock 'n' roll ("Blue Suede Shoes," "Matchbox," "Boppin' the Blues"), as well as the ones that would inspire the next generation of musicians, like "Honey Don't" and "Everybody's Trying to Be My Baby," both of which were covered by The Beatles.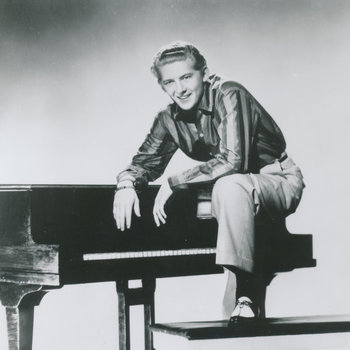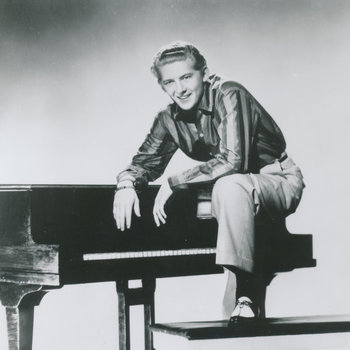 The Killer's 1958 debut album contains some of the sweaty, sleazy blasts of Southern-fried rock 'n' roll frenzy that led legions of Eisenhower-era teenagers to the path of perdition ("High School Confidential," "Put Me Down"). But filling out the story are hard-pumping piano boogie bangers, and honky-tonking country covers that foreshadow Jerry Lee's post-scandal shift to what became a long, rich country career.
Johnny Cash's first album contains his monumental first batch of singles, including the downright vicious "Cry! Cry! Cry!" which earns every one of its exclamation points. It's also got the Sartre-with-a-string-tie existential two-step of "Folsom Prison Blues," and the most malevolent-sounding devotional song ever, "I Walk the Line." It also serves as a reminder that before Cash got snapped up by Columbia, there was as much rockabilly in his rumble as there was country.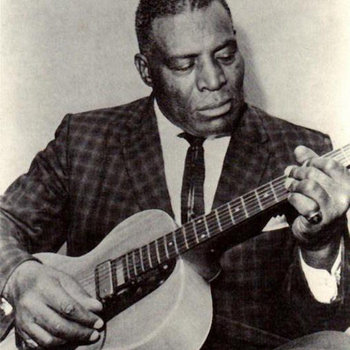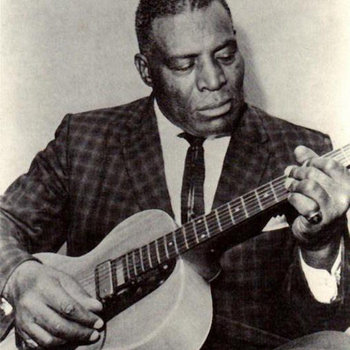 When Howlin' Wolf first walked into Sam Phillips's studio in 1951, the producer hadn't even started Sun Records. Between '51 and '52, Wolf and his early band, including bad-ass guitarist Willie Johnson, cut a big batch of tracks that showed where blues was headed next. Lacking a label, Phillips funneled the tunes to Chess, setting the stage for Wolf's ascendance to Chicago blues godhood. Wolf does his feral namesake proud on his Sun sessions, and Johnson's dangerous, distorted guitar lines have just as much bite, dropping hints that rockers like Link Wray would pick up years later.
If you only know Charlie Rich by his polite '70s Countrypolitan smashes, get hip right here. After starting out as a Sun session cat in the late '50s, Rich cut a long string of legendary tunes for the label in the early '60s, flitting back and forth between rock 'n' roll and straight-up R&B, with the occasional dash of gospel. His boozy croon was immortalized in his signature song of the era, "Lonely Weekends," but that's just the start of Rich's Sun story, definitively chronicled on this collection.
If you wanted just one album that lays bare Sun's claim to immortality, this would be it. This compilation cuts straight to the point, presenting the Sun tracks that helped put rock 'n' roll on the map—like Elvis Presley's alchemical adaptation of bluesman Arthur "Big Boy" Crudup's "That's All Right," which is essentially the Big Bang of rockabilly. Add equally epochal rockers like Jerry Lee Lewis's "Great Balls of Fire" (still flammable to this day) and Carl Perkins's "Blue Suede Shoes," throw in a couple of country milestones from Johnny Cash, Rufus Thomas's whacked-out "Bear Cat"—an answer to Big Mama Thornton's "Hound Dog"—and a bunch more, and you've got a historic heap of aural Americana.
---
FURTHER IN
Merch for this release:
Vinyl LP
Roy Orbison wouldn't become a black-clad, shades-wearing merchant of operatic pathos until the early '60s. Before that, he was a Sun rockabilly act. And though he didn't start visiting the charts until his transformation into the pop poet of doom, Roy was no slouch as a straight-up rocker. Tracks like "Ooby Dooby," "You're My Baby," and "Mean Little Mama" offer as potent a dose of rockabilly as anyone could ask for. And the wrecked-romance ballad "I Never Knew" drops a clue about what would come next.
Not only did the title track of Harper Valley P.T.A. become one of the biggest country hits ever, it helped precipitate a whole new era in country music. Before maverick Nashville songwriters like Kris Kristofferson and Mickey Newbury busted into the mainstream as solo artists, this 1968 album's title track married a lean, funky arrangement to an iconoclastic tale about an all-American community's seamy side and became a massive phenomenon—eventually even inspiring a TV movie. Basically a concept album about the hypocrisies of conservative America, the LP also boosted the career of genius storyteller Tom T. Hall, who wrote the title track and three others.
With a voice as big as his 6'6" frame, Sleepy LaBeef was part of rockabilly's first wave in the '50s. But his arc was opposite that of his contemporaries Presley and Perkins, in that he didn't record for Sun until the '70s. By that time, as 1979's Downhome Rockabilly makes plain, the man from Smackover, Arkansas commanded an epic amount of gravitas, digging his crater-deep voice into rock 'n' roll and R&B classics. As far as entry points, it's pretty much a toss-up between this album and LaBeef's previous Sun statement, Rockabilly 1977.
In the mid-'60s, New Orleans vocal trio The Dixie Cups made history twice within about a year. First there was "Chapel of Love," which has been part of more weddings than that inescapable 1 Corinthians quote, and remains the definitive R&B celebration of nuptial bliss. Then there was "Iko Iko," their adaptation of the traditional Mardi Gras song that did more to popularize New Orleans culture than anything this side of Bananas Foster. Both tunes are on the trio's 1964 debut album, originally on Red Bird Records and now under the Sun umbrella.
Billy Lee Riley never came close to the fame of an Elvis or Jerry Lee, but with his first-gen rockabilly roar, he was fully their peer. In fact, his band included Lewis on piano and functioned as Sun's house band in the '50s. On barnstorming classics like "Red Hot" and "Flying Saucers Rock 'n' Roll" he laid his claim to the crown with a sound that seemed slightly more unhinged than that of his contemporaries, and at times, downright dangerous. And isn't that what rock 'n' roll is all about?
As a snapshot of vintage rockabilly, Sun Rockabillies Volume One did such a bang-up job that the company never saw the need for a second volume. It's loaded for bear, packing a batch of top-tier rockabilly standards from Sun icons like Jerry Lee Lewis, Carl Perkins, and Johnny Cash. But it's also got less ubiquitous but equally eternal tracks like Charlie Feathers's "Bottle to the Baby" and comparatively obscure but undeniably essential rockabilly rave-ups like Warren Smith's "Rock 'n' Roll Ruby."
---
UNDER THE RADAR
By the time of Bergen White's debut, Sun Records wasn't without its homegrown handlers of contemporary pop. The Gentry's self-titled 1970 album revealed a Memphis band that had revamped its lineup and grown beyond its '60s garage-rock beginnings to adopt a fascinating split personality. Here they alternate between hook-slathered, horn-punctuated pop/rock tunes pitched somewhere between The Buckinghams and The Partridge Family; and fuzzed-out, post-psychedelic rock replete with acid-damaged blues riffs and raw-tonsil roaring.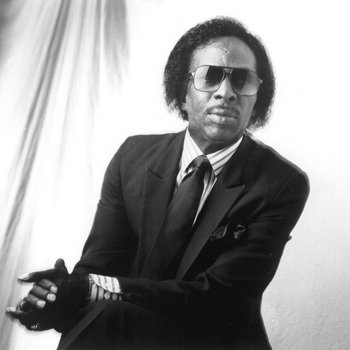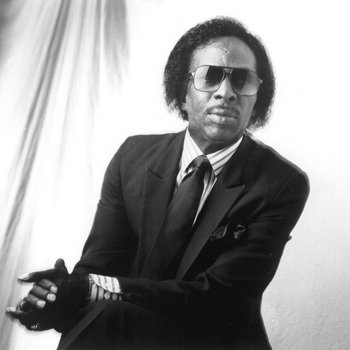 Merch for this release:
Vinyl LP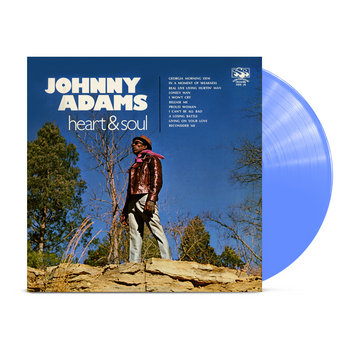 A consummate New Orleans R&B man, Johnny Adams released a string of classic singles in the '60s, including slow-burning, pain-wracked tracks like "Release Me" and "A Losing Battle." But it wasn't until 1970 that his first full-length album, Heart & Soul, appeared. The record does double duty, celebrating his legacy by compiling his '60s singles while showing a way forward for Adams with the fat, funky soul grooves of new tunes like "Proud Woman" and "Georgia Morning Dew."
Though Sun is best known for birthing rock 'n' roll, Sam Phillips also spent a sizable chunk of the '50s capturing some titanic blues and R&B. Some of the highlights are featured on the Yellow Sun Blues collection. In addition to underheard treats by the forward-looking likes of Billy "The Kid" Emerson and Rufus Thomas, you'll find a number of tracks that forecast the coming of rock 'n' roll, including Junior Parker's original version of "Mystery Train" and tracks by rockabilly prognosticators Harmonica Frank and Doctor Ross.