ALBUM OF THE DAY
DJ Black Low, "Impumelelo"
By Dean Van Nguyen · March 17, 2023
​
​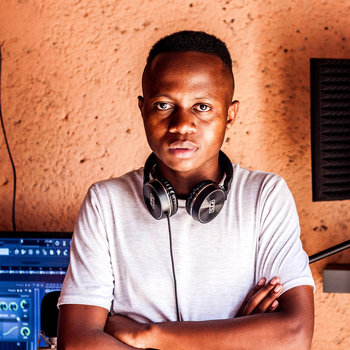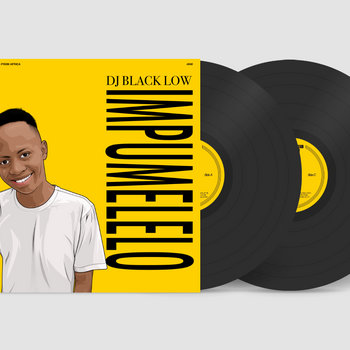 .
00:10 / 00:58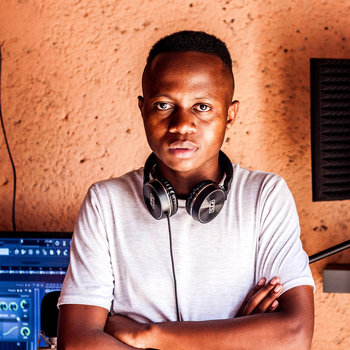 Merch for this release:
2 x Vinyl LP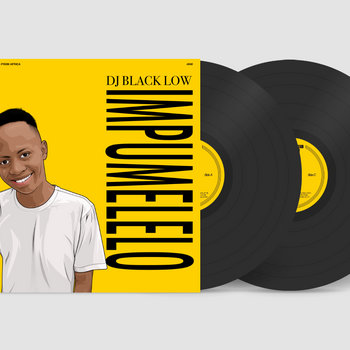 South Africa's electronic music heritage runs long and deep, emcompassing an Apartheid-era disco scene, kwaito house, the synth boogie of pantsula music, and what Cape Town native DJ Okpi dubbed "bubblegum soul"—pop music with a sugary flavor. It's a hub of relentless electro-innovation, and it's against that backdrop that DJ Black Low (née Sam Austin Radebe) began his career.
DJ Black Low is one of the masters of amapiano, which translates to "the pianos" in Zulu or Xhosa, a subgenre that blends various strands of house with lounge music and other influences. His new double LP Impumelolo is an immediate classic of the genre. Released by Awesome Tapes From Africa—the stellar one-time music blog that transformed into a fully-functioning record label—the set features popping drum machines, rhythmic synths, kwaito basslines, vibrant vocals, percussive log drums, catchy melodies, and lyrics in local languages. Black Low also welcomes a number of guest producers and vocalists across the album's 12 songs, many from his native province of Gauteng. (Closer "Drive Through" is the only track where no collaborator receives co-billing). These different voices come together to create a multifaceted but sonically cogent full-length.
Much of Impumelolo offers a wintry, almost brooding take on house music. There's a slow-burning tension that runs counter to Black Low's beaming smile on the album's chirpy yellow cover. "Akulalwa" uses eerie synth chords and slightly distant vocals courtesy of Black R, K.Dalo, and Frego to invoke the feeling of an empty dancehall in the dead of night. "Lepiano" is more than a little reminiscent of the samba classic "Mas Que Nada" by Sérgio Mendes, but with the peppy pianos stripped out in favor of minimalist percussion and synths that feel as though they could be glowing from a streetlight on a deserted road at midnight in Pretoria. The slightly more sinister feel of "Mekete" could be the basis of a UK or Brooklyn drill track. Among the most impressive tunes is "Lovey," where murky tones sit underneath what resembles ceremonial chanting. But then the pulse of what sounds like a note from an old dance music siren enters, adding a new dimension.
So much of this music is built on such contrasts: "Oskido" blends smooth vibraphone playing with evil synths. Different points of the album call on traditional intonations, melodic rapping, and soulful singing. But every track feels clean and precise without being sterile, with no off-putting tension between the various elements. This is less club music and more for the post-club comedown. Let DJ Black Low soothe you.