ALBUM OF THE DAY
Arnold Dreyblatt and the Orchestra of Excited Strings, "Resolve"
By Marc Masters · August 15, 2023
​
​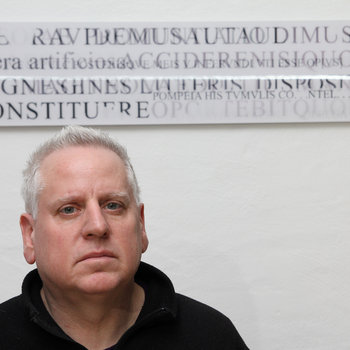 .
00:10 / 00:58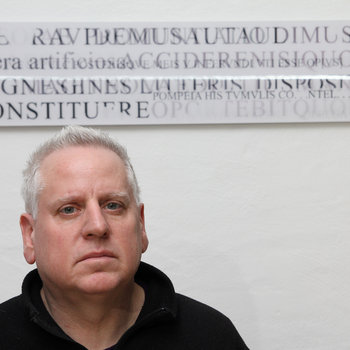 Merch for this release:
Vinyl LP
Arnold Dreyblatt's music feels eternal. His mesmeric pieces seem to tap into a continuous stream of sound waiting out there in the ether. Perhaps that's why it's surprising that Resolve represents his first new release with his Orchestra of Excited Strings in over 20 years. For anyone who's gotten hooked by the power of Dreyblatt's work, this is music that feels as if it's essentially omnipresent, always ready to be played and listened to again.
That sense of permanence is due in part to the ongoing excavation of Dreyblatt's oeuvre over the past several decades by way of reissues and archival recordings, most recently a stunning 2001 live set with Tony Conrad and Jim O'Rourke released earlier this year. But as an album driven by infinity, Resolve's standalone strengths remain undeniable. Dreyblatt likes to establish a simple rhythm and let it swing away—adding small accents and overtones here and there, but mostly exploring what happens when things stay steady, solid, and strong. It's an especially fruitful tactic when your humble "orchestra" includes experimental greats like Konrad Sprenger (aka Joerg Hiller), Joachim Schülz, and Oren Ambarchi. Their consistent presence and skill, naturally, make for some consistent music.
Though Dreyblatt's compositional method is largely complex (his ensemble plays in 20 microtones per octave, changing key but keeping the same fundamental pitch), his songs have the hard-hitting simplicity of rock 'n' roll. Resolve opens with "Container," a slow march that continually rises even when barely changing. The up-tempo stomp "Shuffle Effect" intoxicatingly melds rhythm and timbre into a single unit, the resonance of the strings buttressing the hypnotism of the beat. "Flight Path" deals in similar energy, but a rolling drum beat adds intensity, giving the orchestra intermittent sonic ramps from which to launch.
The second side of Resolve contains a single piece, the 17-minute meditation "Auditoria." In contrast to the preceding tracks, rhythm is a ghost here, as strings are bowed into a multi-layered drone without any accompanying beat. Eventually, one string is struck repetitively, and everything gathers around this newfound metronome, turning "Auditoria" into another dazzling mix of sound and motion. Like most tracks on the album, it ends essentially in mid-stream, suggesting it could have continued forever. The pieces on Resolve may rarely unfold as the title suggests, but the name still fits—because strength, persistence, and endurance are skills Dreyblatt and company have perfected.