ALBUM OF THE DAY
700 Bliss, "Nothing to Declare"
By Nadine Smith · May 26, 2022
​
​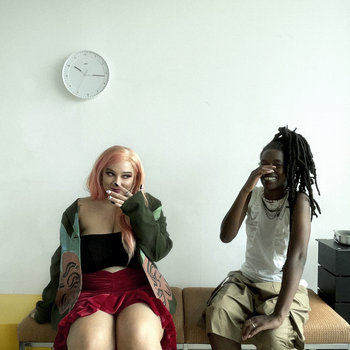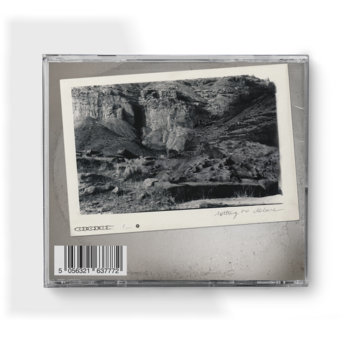 .
00:10 / 00:58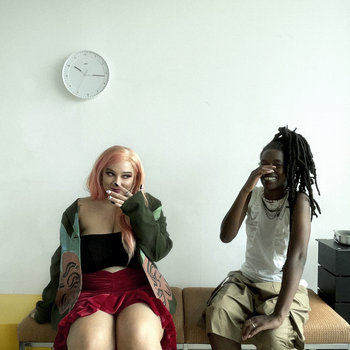 Merch for this release:
Vinyl LP, Compact Disc (CD)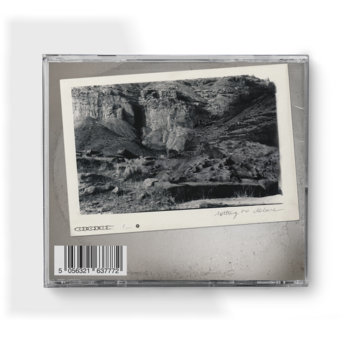 Philadelphia is one of the few cities that could have produced the distinctive sound of 700 Bliss. Nothing to Declare, the debut album from the duo of Moor Mother and DJ Haram, lives somewhere between hometown hero Lil Uzi Vert and the futuristic stylings of the Working On Dying Production collective, the city's hard-scrabble DIY punk scene, and the adjacent club sounds of Jersey and Baltimore. As much as its artistic community, the duo also owes a tangible debt to Philadelphia's rich history of radical Black activism—both their sound and their politics are fiercely defiant and uncompromising. Drowning in glitch, feedback, and fuzz, Nothing to Declare is a record steeped in our current reality of endless death, entrenched structural racism, and infrastructural decay—a world where the pain is so constant that, as Moor Mother puts it on "Sixteen," "nobody even crying."
DJ Haram's beats weave drum & bass, breakbeats, and bed squeaks with more organic percussion, like the driving tabla that undergirds tracks like "Nightflame" and "No More Kings." "Anthology" veers into straight-up rave, with Moor Mother acting as equal parts conductor and professor, connecting contemporary club culture to a historical lineage, and paying explicit homage to African-American dance pioneer Katherine Dunham: "I feel like dancing, like they do in Haiti, in Trinidad, in Cuba." Moor Mother frequently speaks in cultural footnotes, like the moment on "Candace Parker" when she interpolates a bar from Mobb Deep's "Shook Ones, Pt. II."
The pair's voices act as aesthetic counterpoints; Moor Mother often comes in aggressive and gruff, DJ Haram more ethereal and vocal-fried. But you can't pin down either of their flows; the opening verse of "Discipline" is pure slam poetry, before Moor Mother breaks off into a clipped staccato flow that would be at home on a drill track. While she outlines a lyrical horrorcore nightmare, the beat cascades between a threatening bassline and an unsettling synthesizer that sounds like a possessed toy piano.
As thoughtful and intentional as 700 Bliss can be, there are also moments of tongue-in-cheek humor. On the interlude "Easyjet," which feels like an excerpt from a haunted podcast that doesn't exist, the duo cosplay as their own haters, taking the piss out of the project, complaining about how dark and "pretentious" their own subject matter is: "700 Spa wasn't very spa-like." And it's hard not to hear "Bless Grips"—both its title and its style—as a riff on industrial-rap provocateurs Death Grips. Moor Mother contorts her voice and snarls in a deep register not dissimilar to MC Ride; but Haram sounds more like Kreayshawn, disarming the duo's avant-garde tendencies and suffusing it with a little irony. Despite its direct political address, Nothing to Declare never feels like a lesson plan. Instead, it's an album that's always open to new sounds, emotions, and approaches.