ALBUM OF THE DAY
Moor Mother, "Black Encyclopedia of the Air"
By Nadine Smith · September 21, 2021
​
​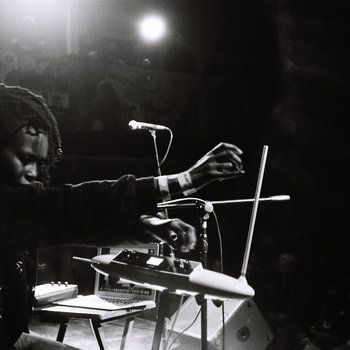 .
00:10 / 00:58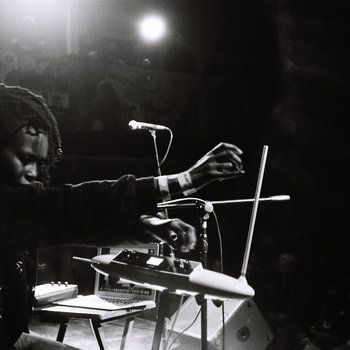 The title of the new album from multi-disciplinary musician, writer, and activist Moor Mother—Black Encyclopedia of Air—suggests not only an intimate connection to the natural world, but presents the album as something of a free-roaming, shape-shifting network of Black musical traditions.
There's a sense of restlessness to the album: beats shift and swirl, behaving more like a percussive ensemble rather than offering a clear drum pattern. "Tarot" is, for all intents and purposes, a spoken word piece, one defined by a rustling symphony of flutes, nature sounds, and gliding tones. Sounds that feel raw and organic co-exist with the synthetic and artificial—like the acid house-like synthesizer blast in the midst of the slow-crawling timpani on "Zami." On tracks like "Race Function Limited," Moor Mother's voice twists and shifts, moving from a soothing pitch to a deeper, more exaggerated tone. Moor Mother speaks with the clarity of a political organizer and spiritual guide on tracks like opener "Temporal Control of Light Echoes," but is also a precise, straight-up MC on cuts like "Mangrove."
Moor Mother's ambitious experimentation, combined with its keen awareness of Black cultural history, has often led to her music being characterized as "free jazz." It's the free part of the descriptor that feels most apt for Black Encyclopedia of the Air—a collage woven not just from jazz and poetry, but also avant-garde electronic music, as well as the social insights and experimental spirit of hip-hop.