ACID TEST
Acid Test: Comfy Synth, Symphonies of Plinks & Plonks, Sunbaked Exotica, and More
By Miles Bowe · September 03, 2020
Bandcamp's outer limits continue to be a rewarding place for psychedelia, experimental club, noise, vaporwave, and music that is wholly uncategorizable. In each volume of Acid Test, Miles Bowe explores the platform's far reaches to dig up hidden gems and obscure oddities. This month we explore kaleidoscopic exotica, pinballing footwork, and donut shop ambient.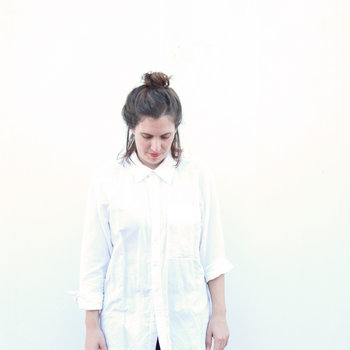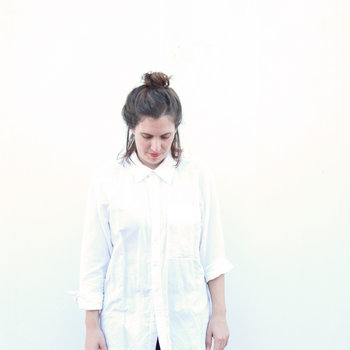 Merch for this release:
Cassette
Lira, the second album from Buenos Aires producer Vic Bang, is a symphony of plinks, plonks, rattles, and rimshots. With its long strings of pinballing sounds, it can sound like a dance party in a silverware drawer or a drum circle taking place in your inner ear. Bang's debut LP, last year's Blop, sounded exactly like its onomatopoeia title, and showed off complex footwork patterns. Lira has the same lean sound palette of brittle beats and chirpy synths, but rhythmically it explodes in every direction at once. Tracks like "Op," "Tam Tam," and the stunning highlight "Rosa de los vientos" spin sweet, euphoric synths and percussion into dizzying polyrhythms. Bringing to mind one-of-a-kind releases as varied as Nuna Canavarro's Plux Quba, Actress' R.I.P, and a favorite of this column last year, Regular Citizen's Sleeping Unique, Lira deserves to be a career-making release for Bang. It's one of the most delightful and abstract electronic albums you'll hear this year.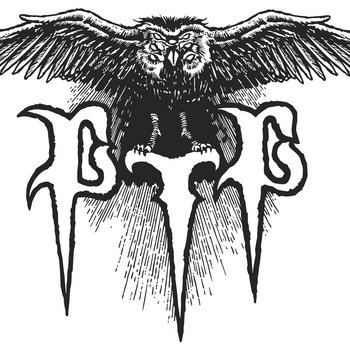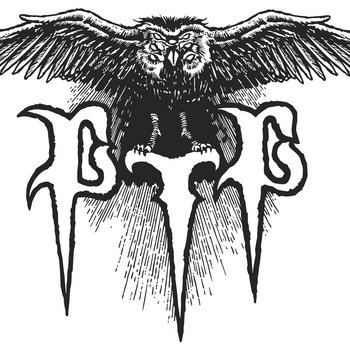 Merch for this release:
Cassette, Vinyl LP, Book/Magazine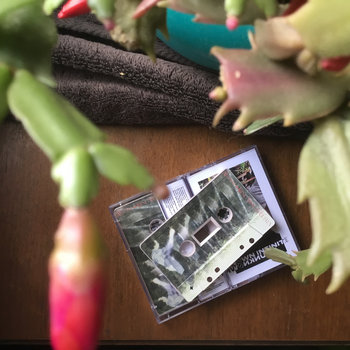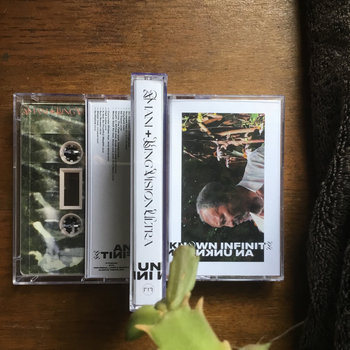 Amani and King Vision Ultra, aka Geng, deliver a new highlight in the PTP catalogue with An Unknown Infinite, a mixtape that sounds like it was rescued from the most hypnotic corners of Wu-Tang's 36 Chambers. Geng's production is both minimal and immense—a drifting bassline with wasp-like synths on "Scrapes," a cavernous beat on "A Not So Fruitful Wealth"—and it makes the perfect backdrop for Amani's pummeling flow on the majestic, horn-looped highlight "Holyfield." An Unknown Infinite also makes room for high-caliber guests, including Armand Hammer's E L U C I D, maassai, Suede Jury, AKAI SOLO, and Monie Love, as well as a trio of excellent tracks at the center produced by Ahwlee, D00f, and Nick Hakim. It's eerie and atmospheric, but it's also exactly the thing you'd want to blast with the windows open in the summer.
Merch for this release:
Vinyl LP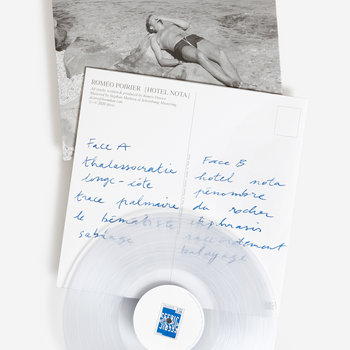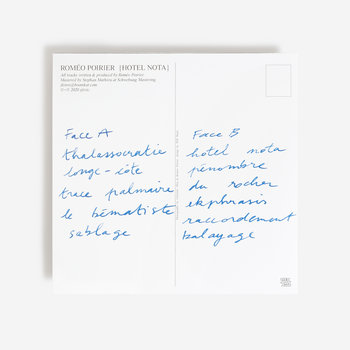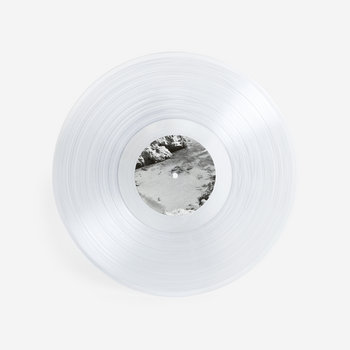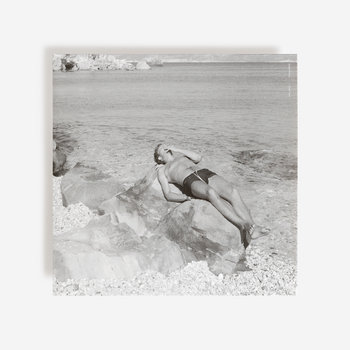 French experimentalist Romeo Poirier's albums often draw inspiration from bodies of water ranging from picturesque Greek beaches to old swimming pools. He took us to Norway's coastline and the North Sea on Kystwerk, a release with poet Lars Haga Raavand that appeared in this column last year. The sunbaked Hotel Nota is his most drifting and playful yet, stretching exotica samples into dense knots with a luxuriously relaxed ease. Poirier's mirage-like work recalls Andrew Pekler, Mike Cooper, and Dolphins Into The Future, but with his completely enveloping sound design and synths as pretty as seaglass, Hotel Nota is also its own distinct and vivid world. It's a tropical vacation for your ears.
Merch for this release:
Cassette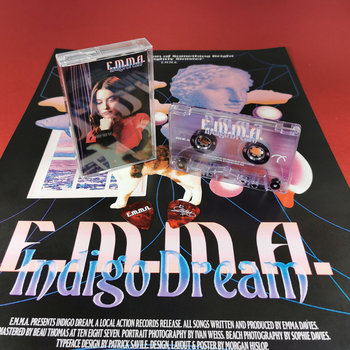 UK producer E.M.M.A. has built a fantastic discography crafting grime bangers with the icy shiver of a John Carpenter soundtrack. Her overdue second album Indigo Dream comes after seven years of shorter EPs and singles like LA Mermaid and the maddeningly great, Microsoft Encarta-sampling "Mindmaze." Indigo Dream sustains that tension with showers of ornate arpeggios and bass tones that land like thunderclaps on "Gold" and the wonderfully titled "Ryan Gosling In Space." The biggest benefit of the album is the expanded atmosphere brought by quieter tracks like the dreamy and sinister "Shell" or "Interlude." Those moments might not have fit on an EP, but they feel essential here, and make the closing one-two punch of "Glitter" and "The Ballad Of Janet" all the more colossal. If you've followed E.M.M.A.'s work, Indigo Dream is a satisfying payoff; for the uninitiated, this is the best place to start.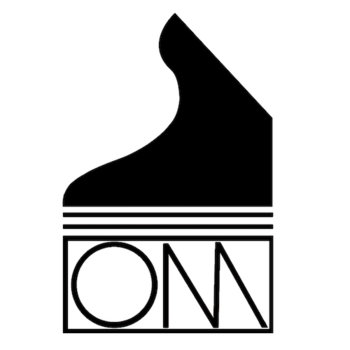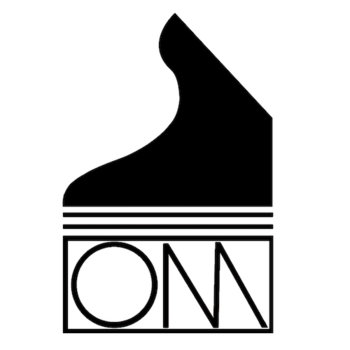 Merch for this release:
Cassette, 2 x Vinyl LP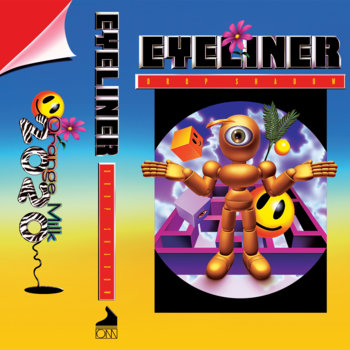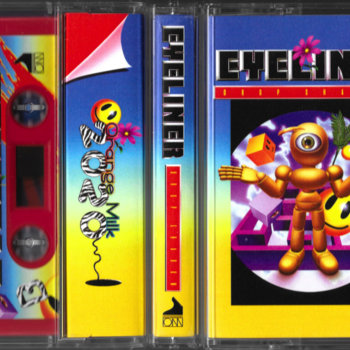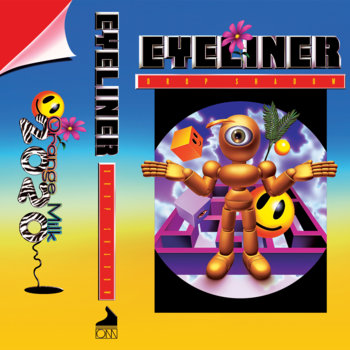 The last time we heard of Luke Rowell's EYELINER project it was 2015's Buy Now, a vaporwave-inspired album for Beer On The Rug, the same label that had already debuted early Bandcamp classics by Mediafired, Macintosh Plus, and YYU. Five years later, follow-up Drop Shadow displays enormous evolution—a huge and varied synth record that flies from sweeping pop grandeur ("Los Angeles"), to the '80s film score atmospheres of Vangelis and Jerry Goldsmith ("American Beach", Invisible Mask"), to video game music ("Carry On"). But Rowell squeezes enormous feeling out of these deceptively smooth surfaces, like "Contact" which toys with vaporwave's glitzy Muzak grooves, but suddenly hits such a strikingly melancholy tone in the second half that I'm surprised and moved by it every time. A wonderful and welcome return.
Listen to FRKTL's Excision After Love Collapses in one sitting. The relentlessly tense album from Cairo-based producer Sarah Badr is a funhouse of twisting turns and thrills, and to get the full effect, you need to absorb all of its haunted ambient, blown-out industrial, and crumbling strings at once. She also makes chilling use of field recordings—the sound of a squawking seagull on "Eigenspace" stretches so unnaturally at one point that it lands like a jump-scare. Excision After Love Collapses benefits from limiting its club-oriented moments, and instead lingering in beatless atmospheres like silvery "Will, Want, Desire" or hypnotic polyrhythms such as the epic "Haruspex" and the folk-inspired "دَفْق (Crash Blossoms)." It's constantly evolving right up until "Rhododendron Forest Rescue," an unexpectedly bright closer made even better by the darkness that preceded it.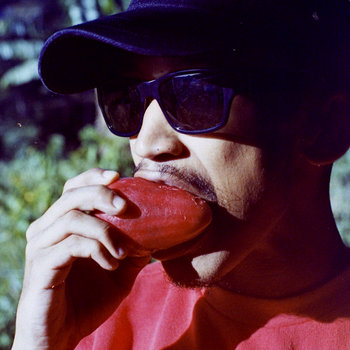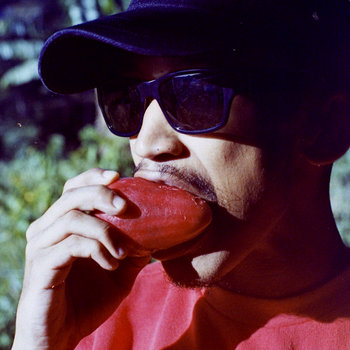 Time Cow is one of the minds behind the cosmic, floor-shaking dancehall group Equiknoxx. He made this brief solo EP traveling in New York, London, and Germany, as well as while he was at home in Jamaica; the constant motion gives the EP a globetrotting spirit similar to Equiknoxx's Eternal Children LP. Travels' three tracks are uniform in their intensity, featuring guest MCs and employing the angular riddims and spacey synths that Time Cow has made a distinct signature. The swooping Exile Di Brave-featuring opener "Can't Be Found" alone will leave you hoping for more soon.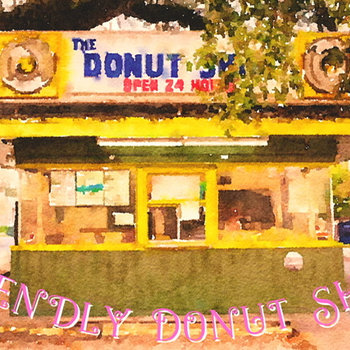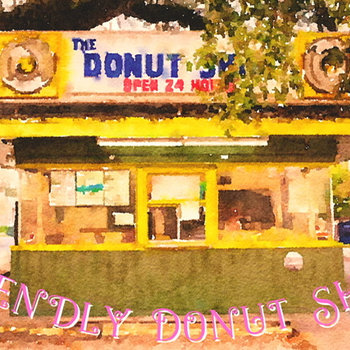 Merch for this release:
Cassette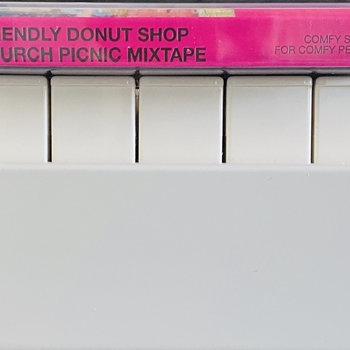 Comfy synth, which I was introduced to earlier this year through Sam Goldner's excellent genre guide, is a magical doorway to the coziest corner of Bandcamp. It's a place filled with earworm melodies, cute woodland critters, and an intoxicating sense of pleasantness, with a storybook quality akin to the worlds created by Beatrix Potter. Friendly Donut Shop's Church Picnic Mixtape depicts a more modern, but equally calm scene, with gentle soundscapes and track titles that read like a shopping list for a Sunday picnic. "Refreshing Beverage," "Ambrosia Salad," and "Grape Danish" all make pleasant cameos on an album that sounds like the serene musical counterpart to Joe Pera Talks With You.