SHORTLIST
The Shortlist, June/July 2022
By Bandcamp Daily Staff · July 22, 2022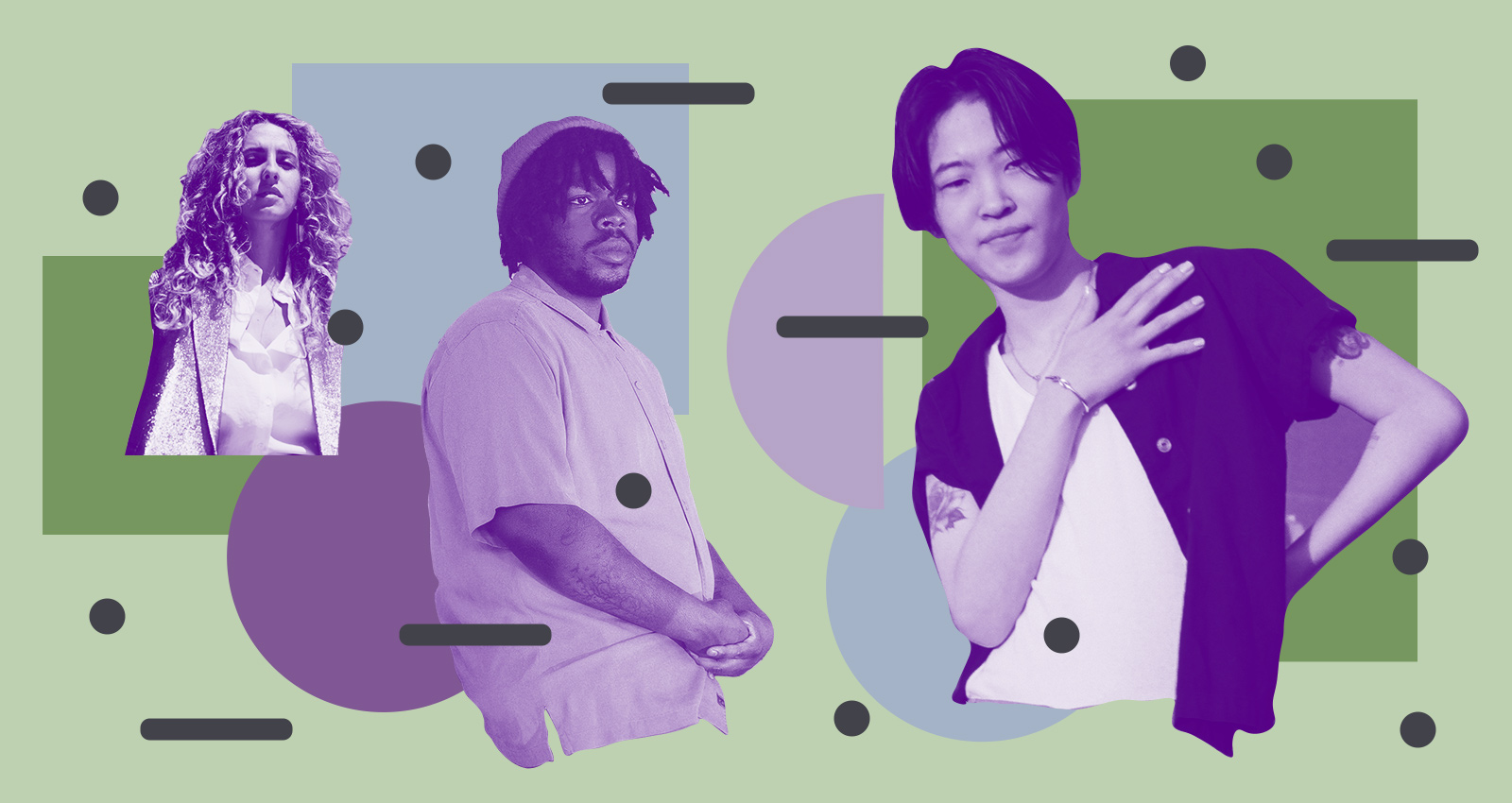 Welcome to The Shortlist, where we introduce you to new artists we think you need to know.
---
Merch for this release:
Vinyl LP, Compact Disc (CD)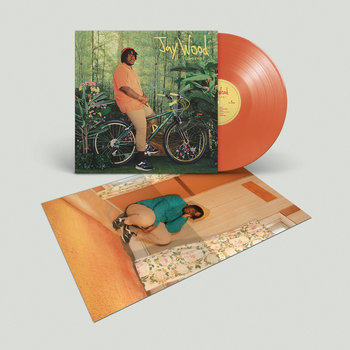 Musically speaking, Jeremy Haywood-Smith can't stay in the same place for too long. Since he first recording as JayWood in 2015, the Winnipeg, Canada-based musician has experimented with prairie rock, electronic music, soul, and R&B to create avant-garde-leaning pop that captures his journeys through self-discovery, mourning, heartache, and joy. His latest album, Slingshot, is Haywood-Smith at his most introspective. The record's narrative unfolds over the span of a single day where the songwriter looks back in order to forge a blueprint for the future. "The timing of the creation of the album kind of called for retrospection due to the pandemic," he says. But Haywood-Smith also explores what that future could look like. "I lost my mom in 2019, so I used that time to reflect on everything in the past, and try to reconnect with all the younger versions of myself—all the things I've just not had the time to think about and sit with. There's just a stockpile of sounds and ideas rooted in space and time that doesn't exist anymore. I was really enjoying that idea of just like, using the past to kind of mold the future." Slingshot features an impressive array of dance music genres which serve as the soundtrack for stories full of love, heartbreak, joy, and optimisim.
–Amaya Garcia
---
Merch for this release:
Vinyl LP, Compact Disc (CD)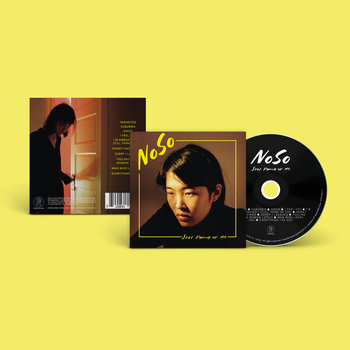 Stay Proud of Me, the debut record from the L.A.-based artist NoSo, took three years to finish, but a lifetime to conceive. Many of the record's earnest, guitar-driven tracks reflect on NoSo's experiences almost decades after they occurred. "Sometimes I feel it takes that amount of time for me to articulate an experience in a proper way, because I have more clarity on it." In this case, they're speaking specifically about their track "I Feel You," which draws on their memories from when they were four years old. The most powerful songs on the album took months to make with instrumentals recorded until NoSo knew what they wanted to sing about. One of those was "Suburbia,"—"I randomly got a Facetime from my friends in Chicago who I hadn't spoken to in years, because they were all home for Thanksgiving, and that inspired me to write about my town." The same goes for one of the record's more recent tracks, "Parasites"—"I had top surgery, and returned to the instrumental when I knew I was gonna write [about that]." In the end, the album is a reflection of NoSo learning to be more accepting of themself. "All in all, my truth is taking baby steps towards embracing who I am," they say. "Because ever since the record was finished and to now, I think I've changed a lot in a positive way in regards to my identity. It marks progress."
–Ruth Jiang
---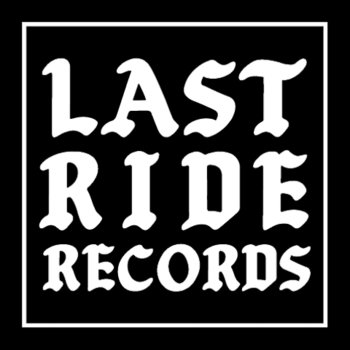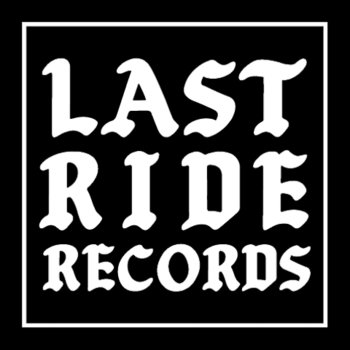 Australia is home to a quietly thriving hardcore scene, and Sydney's pummeling Speed have brought attention to it with their breakout EP GANG CALLED SPEED. "It's a crucial part of Speed's mission to try and create an infrastructure for hardcore here where people have more opportunity," says vocalist Jem. Written during the rise of anti-Asian racism during at the onset of the pandemic, the EP is an explosion of rage towards the bigots and doubters that Jem—who boasts one of the genre's most intimidating roars—has encountered. He hopes that his voice can provide some representation within an increasingly diverse hardcore scene. "It's not perfect, but what hardcore looks like now is very different from what it was 10 or 20 years ago," he says. "It's a really exciting time to be a part of it."
–Mia Hughes
---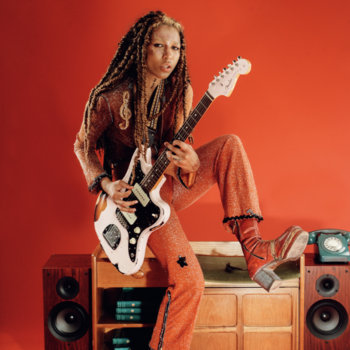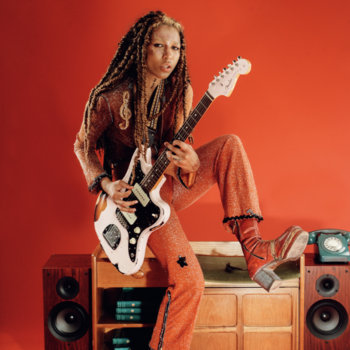 Merch for this release:
Vinyl LP
On their latest EP Hi-Fidelity, UK rapper, singer, and instrumentalist Lava La Rue returns to their roots. La Rue first made a name for themself with DIY releases, showcasing thoughtful rap set over soothing, moody, hip-hop beats. Over the years, their sound has opened up; but La Rue insists they aren't venturing into new territory. "Guitar-based music and being in bands is what I did first," they say, "so it's actually cycling back to that." La Rue grew up inspired by Black rock legends like Jimi Hendrix and Prince, and as an artist who takes great pride in being both Black and queer, they appreciate being able to take up space in a community that has historically excluded artists like them. "Shifting into more of an alternative guitar-based music, it's like reclaiming a space—not having imposter syndrome in a very white-dominated field," they say. "Because obviously indie music has been dominated by a lot of white indie boys." Hi-Fidelity offers euphoric escape, with shimmering synth lines, danceable drum beats, and a title track that's a bouncing, summery anthem about giving in to love and intimacy. Whether rapping, singing, or shredding on guitar, on Hi-Fidelity, La Rue steps confidently into the spotlight.
–Tasha Viets-VanLear
---
Merch for this release:
Vinyl LP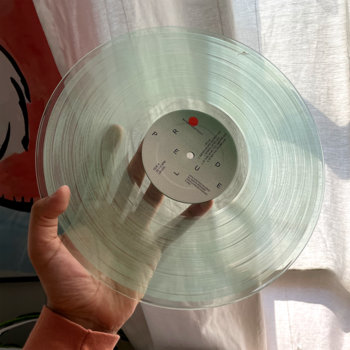 Prelude, the debut album from Brooklyn-based multi-hyphenate Barbie Bertisch, is a diaristic exercise formed of disparate moods. Prelude was written slowly over the course of five years in an attempt for Bertisch to make sense of her feelings. As she explains over Zoom, she never intended for the record to be shared with the public. Some moments are rawer than others. "After the Storm," which has the minimalist quality of cult Welsh post-punks Young Marble Giants, was written in the aftermath of a panic attack. "I was like 'I'm just gonna put this down and try to convey this feeling through a song.'" Throughout the writing process, Bertisch says she was "basically just throwing things at the wall in a very immediate way." Born and raised in Buenos Aires, Bertisch moved to Miami as a young adult before settling in New York, where she fell head over heels for DJing and dance music culture. Prelude pays tribute to this, making stops at Chicago house and the hedonism of bleep techno. Elsewhere, sparkling pearls of Julee Cruise-esque dream pop, bass guitar, and the alto sax Bertisch learned to play during lockdown fortify her vocal-strewn tracks, adding character to a distinctive album that feels like an arrival.
–April Clare Welsh