SEVEN ESSENTIAL RELEASES
This Week's Essential Releases: Hyperpop, Detroit Hip-Hop, Indie Rock and More
By Bandcamp Daily Staff · March 19, 2021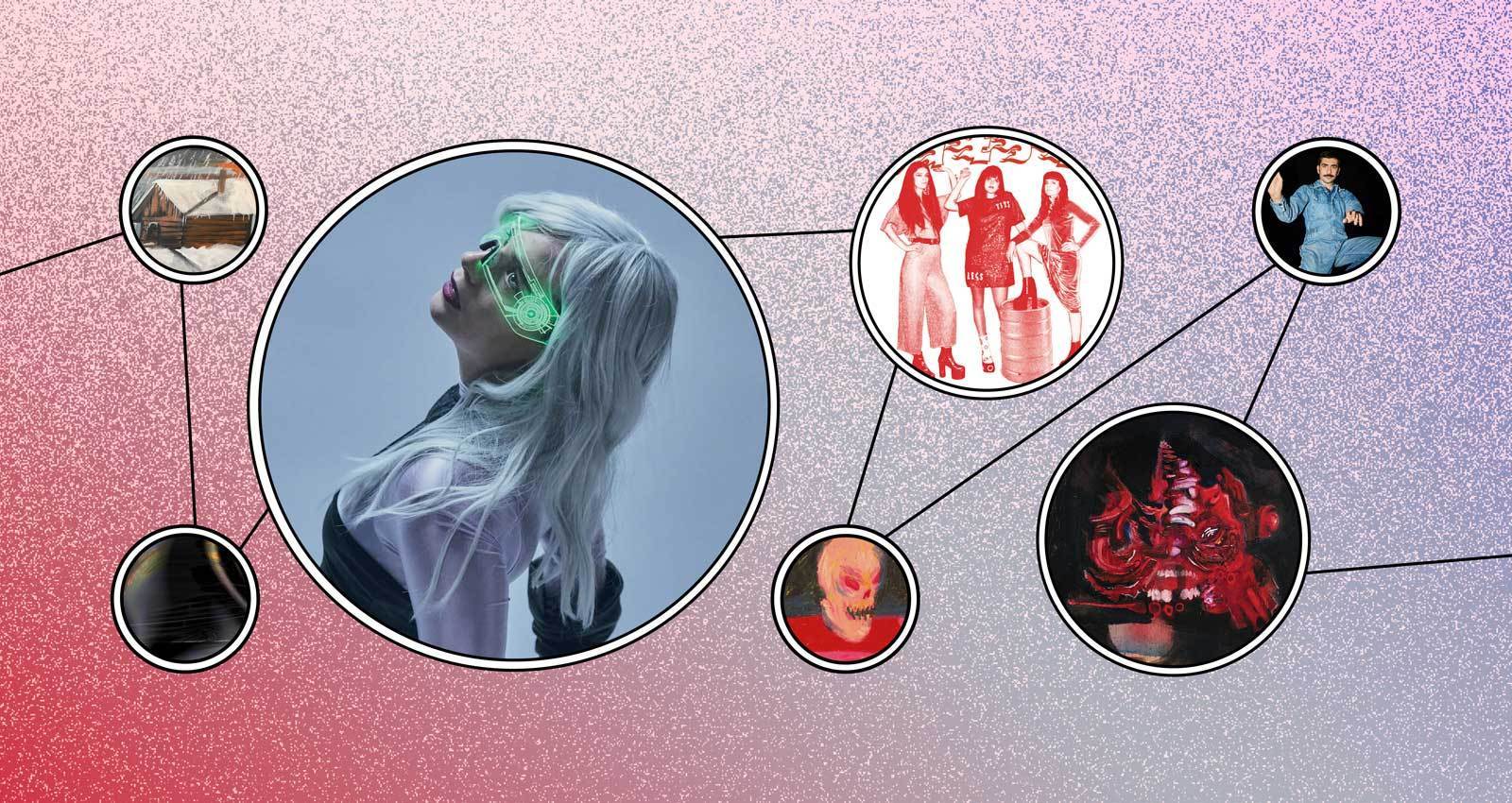 Welcome to Essential Releases, our weekly roundup of the albums that we can't stop playing, and that we think you need to hear.
Merch for this release:
Vinyl LP, Cassette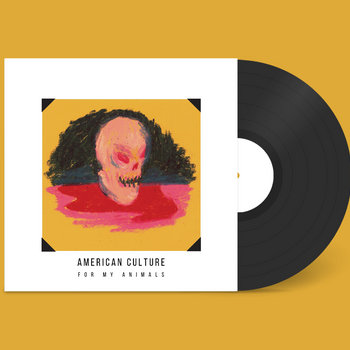 "I'm just trying to be better for my animals and my friends," sings Chris Adolf on the catchy title track of long-running Denver band American Culture's latest record, For My Animals, an amiable yet adventurous trip through all the best bits of indie rock America ever had to offer. The group has been around long enough to have cycled through many of those bits firsthand, so it's little wonder they do them so well and so thoroughly, without the stylistic changes ever feeling disjointed. American Culture inherently understands they're all part of one long story told in a series of forgotten 7-inches and moldering cassettes stacked in the corner of a small town record store or your parents' basement. For My Animals is very much a song-oriented record in that each track is a self-contained world of sound. Some of them are scuzzy and lo-fi ("Drug Dealer's House"), others are more jangly in that unmistakable Athens style ("Pedals"), and some are even a little more sparkly and new wave-y ("Horoscopes.") "It's cool to be nobody," goes final track "Natural Violence," and with music that celebrates the poignant achievements of American indie rock's never-weres, one is hard-pressed to disagree.
Merch for this release:
Vinyl LP
The DC-based electronic duo made up of singer April George and producer Matthew Thompson returns with an immersive listening experience. Their latest album, Pit of My Dreams, is the follow-up to their 2018 album You Are Here. Pit of My Dreams begins with the dreamy "Cooperators" which is melded together with sweeping violin strings by George and delicate and dark synths by Thompson. The lead single "Every Void" was inspired by sleep paralysis and pairs hypnotic strings and George's dulcet voice with a looming melody. The album ends with the hazy "22degreehalo" which sounds like a breath of fresh air. April + VISTA are known for their rich, textured soundscapes and Pit of My Dreams delivers that and more. Pit of My Dreams brings listeners into a dark and lush musical world that is well worth the visit.
Bitch Diesel
Hail
Merch for this release:
Cassette
Ahead of their debut album, set to release this summer, Melbourne's Bitch Diesel present a limited edition "cassingle" of sludgy, witchy punk. The four-track cassette serves up enough fuzz tone guitar, chugging bass, and helpings of distortion to land the trio a seat at the sonic table with '90s acts like L7, but still ventures into other, more post-punk and industrial territories to keep things interesting. To my first point: Lead single "Hail" sounds very much kin to Babes in Toyland's "Sweet '69" and Hungry for Stink-era L7. Psych-tinged vocals from guitarist Ruby Koomen conjure up witches and demons over thick, rugged bass and metallic riffs of distorted guitar that whip through the mix like unspooling razorwire. The Cabaret Voltaire-esque "Bionic Woman (Jacky Winter Remix)," meanwhile, introduces a sputtering drum machine, screaming modular synth, exhaust fumes of distortion, and spoken word vocals intoned like dark prophecies from an ancient sibyl, guarding the underworld from a dank storm tunnel. A bruising, B-side cover of X's (the Australian one, of course) "I Don't Wanna Go Out" is the perfect anthem for broken pandemic brains (whom amongst us). Finally, closing track "Void" introduces misty, feminine vocals that hover like a fog over churning waters. A witch's brew of equal parts sludge, motor oil, and boxed red wine.
Evripidis and his Tragedies
Neos Kosmos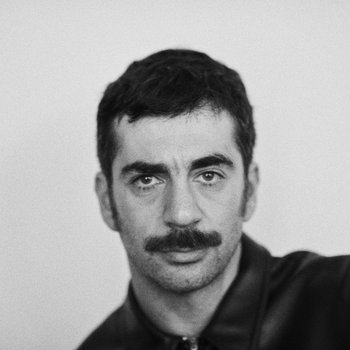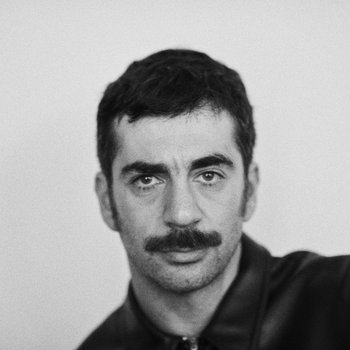 Merch for this release:
Vinyl LP, Compact Disc (CD), , T-Shirt/Apparel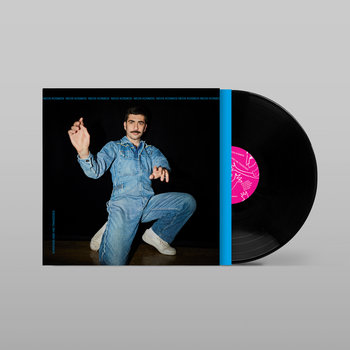 Evripidis Sabatis, aka Evripidis and His Tragedies, has been making sweet-toothed indie pop with an intensely personal and existential core for many years now; Neos Kosmos is his fifth LP. It's also his first full-length foray into straight-up synthpop, all day-glo synth lines and bouncing bass and effervescent vocal melodies. The Barcelona-via-Athens artist sings in English, Spanish, and Greek, and his songwriting here draws the direct line between '60s girl group melancholia and '80s new wave melodrama in an incredibly satisfying way (I kept thinking of Kim Wilde's classic cover of the Supremes' "You Keep Me Hangin' On" throughout repeated listens; this is a compliment). And since Sabatis himself is clear in the liner notes about his queerness informing this record, I don't think it's my own personal vantage point alone that speaks to me about how wonderfully campy Neos Kosmos is, playing up the intentionally cheesy aspects of this kind of music (see the endlessly ascending vamp at the close of "Your Dreams," which feels like a loving piss-take on the excesses of '80s pop, or the lounge affect of the swooning "Wild Reeds"). Camp is pure fun, but it also has, particularly in queer nightlife, always had a heartbreaking, sincere underbelly—think the comedy and tragedy masks fused together into a bizarre, fascinating rictus. There is something indelibly true about Sabatis's craft, something that shines through all the pop confectionery—there may be plenty of sugary sheen here, but also much to nourish the soul.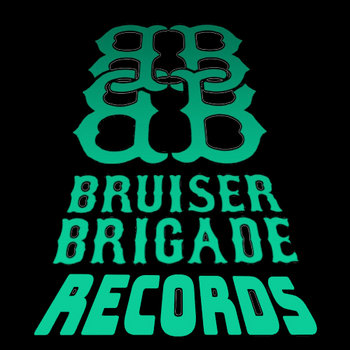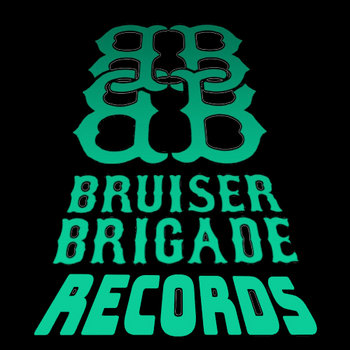 Santa Barbara, the new album from Detroit's Fat Ray, recalls mid '90s street rap, when the feel-good lyrics of the '80s gave way to sullen tales and equally dark beats. It became passé to talk about sneakers and gold; now you had to tote guns and sell drugs—on record, at least. Some of the era's best music arose when the rapper was just talking trash. That, along with noteworthy production from Raphy, Black Milk, and Crisfantom, makes Santa Barbara one of my favorite rap albums of this young year. The charismatic Ray is such a gifted orator that you wanna hear the quips over and over again. Like this one from "Ethan Hunt": "If it ain't 'bout no money, shit don't ask me / Listened to ya whole mixtape and it was asscheeks." And this bar from "The Sword": "One thing they gotta 'gree on, 'N***a, Ray can spit' / 'N***a look you in the eyes 'fore I break ya shit." On "Dopeman Heaven," a laid-back Danny Brown raps about drug money and rival crews without overtaking the spotlight. Santa Barbara is the second impressive album from Brown's Bruiser Brigade Records this year, following J.U.S's GOD GOKU JAY-Z in January. If there's anything to be learned from these LPs, it's that you don't need gimmicks to get shine: Just get on the mic and kick your shit.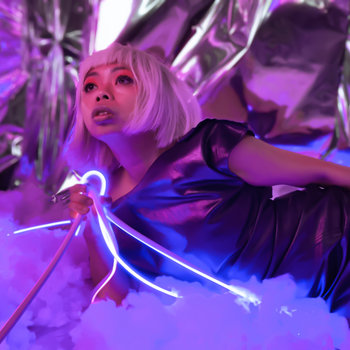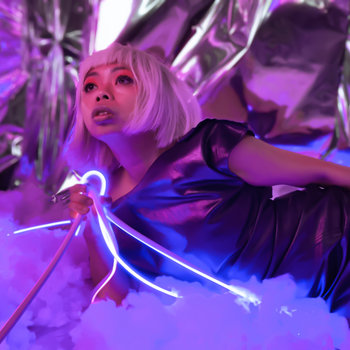 Originally from Borneo but currently based in Brisbane, Australia, LÂLKA makes pop music that's designed to overwhelm and astound—not just sonically, but physically. "Music is visceral," she recently told German arts magazine Kaltblut, "The way it rips my heart apart, the heart becoming a torn muscle. The levitating sensation. The electricity that charges through my sternum as if my chest were a circuit board." On her debut EP The Way Music Looks, LÂLKA galvanizes these über-tactile tendencies into a 13-minute frenzy of club, europop, punk, and R&B, shot through with confidence and cheeky wit. To that point, every song here bangs. "Angel/Jezebel" and "XOXO Kiss Kiss Kiss" deliver a satisfying hit of hyper-pop sugar in the vein of Shygirl or Charli XCX, spinning auto-tuned hooks around unruly four-on-the-floor thumps; "Atomic Blonde" is glamorous house fare built around a chattering, chipmunked sample; there's even a foray into vampirish trap music on "Make U Nervous." This is a must-listen for fans of 100 gecs, Dorian Electra, or any other strain of weird-ass pop music: visceral, but easy to love.
Merch for this release:
Vinyl LP
The last time we heard from Meemo Comma—aka Lara Rix-Martin—was on their great, immersive 2019 album Sleepmoss, which hovered in the terrain of drone and darkambient. Its songs conjured grey, cloudy atmospheres using deep synth drones and crackling bursts of static and digital distortion. Neon Genesis: Soul Into Matter² is a different matter entirely. Rooted in Jewish mysticism, the album uses a sci-fi construct to explore religious and existential matters. Where Sleepmoss often felt suffused with darkness, Neon Genesis is an album about mystery, beauty, and possibility. That doesn't mean it's a pop record; Rix-Martin's gloriously fractured songwriting style remains fully intact. But the tones are brighter and, well, more neon, glowing softly as they expand. The album's generous use of vocals serves to heighten its sense of majesty; the opening track feels like the introit at the start of a church service, Rix-Martin's distorted voice rising working its way across a twisting melody beneath rivers of electronics. On the showstopping "Tif'eret," a choir of angelic voices clears a path for the repeated, moving recitation of a Jewish prayer. Rix-Martin handles all of these moments with a sense of reverence and grace, and in the end, it's the album's willingness to revel in the unknowable, and Rix-Martin's ability to pair shapeless concepts with music that reflects their dazzling opacity, that makes Neon Genesis such a rare delight.